Sada-e-Watan Sydney ™
sadaewatan@gmail.com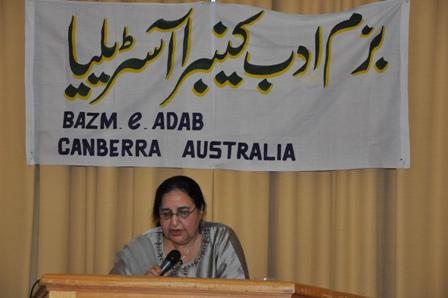 Mrs Yasmin Qureshi, one of our great literary scholars and Life President of the Bazm-e-Adab Canberra
passed away in her hometown, Canberra

The funeral services will be held on Friday 23 December 2016
Prayers - Yarralumla Mosque at 1:00pm
Dua - Gungahlin Cemetery (Muslim Section) at 2:30pm
Dua - Gungahlin Cemetery (Muslim Section) at 2:30pm
Remembrance Ceremony - Griffin Centre (20 Genge Street, Canberra City) at 3:30pm
Dua - Gungahlin Cemetery (Muslim Section) at 2:30pm
Remembrance Ceremony - Griffin Centre (20 Genge Street, Canberra City) at 3:30pm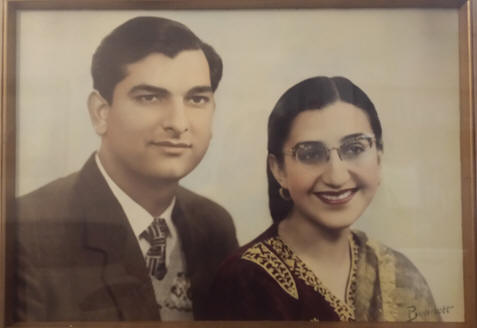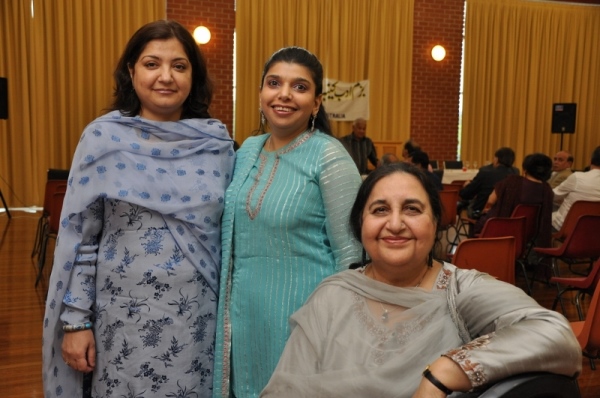 It is with great regret that we inform you that one of the much loved and respected community leaders of the Australian-Pakistani and Australian-Muslim community, Mrs Yasmin Khalida Qureshi, the loving wife of the late Professor Abdul Qadir Qureshi (who passed away 6 months ago) has also departed this world leaving a big void for her family and our community at large.
Mrs Qureshi was a lady of immense talent who made an excellent contribution to Australian and Pakistani society. Mrs Qureshi was the first woman with 3 children to complete her Masters Degree with Gold medals, which was highly publicised at the time as a win for Womens rights in Pakistan. Other achievements include lecturing in CB College for Women in Rawalpindi and her appointment as President of Bazm-e-Adab Canberra.
Migrating to Canberra in 1976, Mrs Qureshi truly loved Canberra. She established and successfully operated Canberra's first Pakistani restaurant, Anarkali. As President of Bazm-e-Adab Canberra, she was frequently invited to give Islamic lectures, encouraging all Muslims to practically implement good deeds.
Mrs Qureshi was a kind and generous person, always willing to help others in a time of need no matter who they were, encouraging younger people to strive for their best and consistently made efforts to position Pakistan and Islam in a positive light in Australia. She was highly respected for her efforts by the community. She was a linguist and had an avid passion for urdu poetry, with her urdu literary activities earning her great respect from leading scholars like Faiz Ahmed Faiz, as well as both the Pakistani and Indian communities in Australia. As a part of the broader Australian community, Mrs Qureshi was a friend to many and an active part of her neighborhood in Kaleen in which she lived for almost 40 years.
She was adored by her children, grand children and great grand children to whom she always selflessly gave her unconditional love, support and friendship as she did to many others. May Allah grant her a high status in jannah.
Prof Qureshi, H.E. Jalil Jilani & Prof Khalida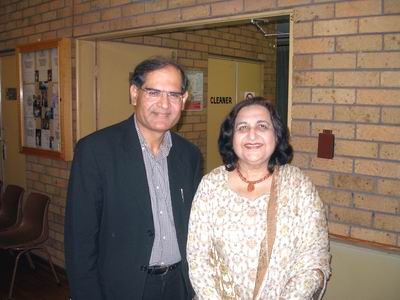 Syed Zafar Hussain with Prof. Khalida Qureshi