Sada-e-Watan Sydney ™
sadaewatan@gmail.com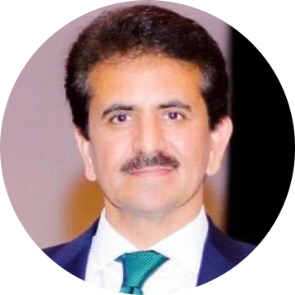 H.E. Mr.Zahid Hafeez Chaudhri
H.E. Mr. Zahid Hafeez Chaudhri assumes responsibilities as High Commissioner-designate of Pakistan to Australia
H.E. Mr. Zahid Hafeez Chaudhri assumed responsibilities as the High Commissioner-designate of Pakistan to the Commonwealth of Australia on 9th September 2021.
Mr. Zahid Hafeez Chaudhri holds a Masters degree in International Law from the University of London and Masters in Business Administration from the University of Punjab. He is also an alumni of the American University and the National Defence University, Washington DC.
Mr. Zahid Hafeez Chaudhri is a career diplomat with over 28 years of experience at key positions in the Ministry of Foreign Affairs, Islamabad and at Pakistan Missions abroad. He has also served at the President's Secretariat and the National Security Division. Prior to his appointment as High Commissioner to Australia, he served as Spokesperson of the Ministry of Foreign Affairs and Additional Secretary responsible for Asia Pacific.
The High Commissioner-designate looks forward working for further strengthening Pakistan-Australia bilateral relations particularly in the areas of trade and investment, agriculture, education, mining, water resource management, Information Technology and defence and security cooperation. Providing maximum facilitation to the Pakistani community and Pakistani students in Australia will be his key priority.