Sada-e-Watan Sydney ™
sadaewatan@gmail.com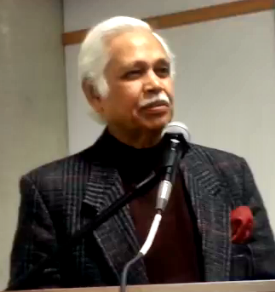 Karamatullah K. Ghori
Leading Writer and Former Ambassador of Pakistan Karamatullah K. Ghori Message on WhatsApp
Mr. Karamatullah K. Ghori was famous student Leader of Karachi University. Later he joined Foreign Service of Pakistan. He was well respected world known career diplomat of Pakistan for 36 years. He served in various diplomatic capacities in a dozen countries. Mr. Ghori is a writer of both Urdu and English, a poet, columnist, political commentator and public speaker. Now he settled in Canada. He Have 8 collections of Short stories, both in English and Urdu, poetry and travelogue. Two more books are under print. Mr. Karamatullah K. Ghori is regular columnist of Daily "Dawn" Karachi.
Karamatullah K. Ghori was Ambassador of Pakistan in Kuwait and Iraq. After retirement, he is settled in Canada. From Kuwait, Since August 1980, Ambassador Ghori is very close friend of Syed Zafar Hussain of Sada-e-Watan Sydney. He always keeps in touch with his frank friend of 40 years Mr Zafar Hussain. He always replied WhatsApp messages on the spot but since last month, he cannot reply regularly and in Yesterday message, Honourable Karamat Ghori explained tragic reason of his sadness.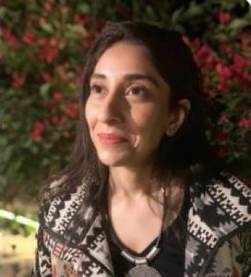 Noor Muqaddam
Zafar,
Noor's heinous murder in Islamabad has shocked and dismayed me beyond words.
Her father, Shaukat Muqaddam was my First Secretary in Baghdad. When I first saw Noor, in late 1996, she was a child of 3. Still can't accept that someone could be such an animal as to slaughter Noor with such brutality.
Karamatullah

Email Sada-e-Watan to a friend!