Sada-e-Watan Sydney ™
sadaewatan@gmail.com
99 Pakistani and 47 Australian companies participated in a virtual meeting of IT
A brief report on Australia – Pakistan Virtual Information Technology Delegation Meeting (VITDM) on IT Cooperation
The High Commission for Pakistan in Canberra, Australia today organized a Virtual Information Technology Delegations Meeting (VITDM) between the companies of Australia and Pakistan. Ninety-nine Pakistani and forty-seven Australian companies participated in the meeting. The meeting was organized in collaboration with the Consulates Generals of Sydney and Melbourne as well as Honorary Investment Counsellor Mr. Hassan Kanji.

Lead Speakers included the High Commissioner for Pakistan H.E. Babar Amin, Mr. Shoaib Ahmad Siddiqui, Secretary Ministry of IT & Telecom, Mr. Osman Nasir, Managing Director Pakistan Software Export Board (PSEB), Mr. Ahsan Ali Mangi, Secretary, Trade Development Authority of Pakistan (TDAP), Mr. Shahjahan Ch. Director, National Incubation Center, Mr. Anthony Ellard JP, Australian Computer Society, Mr. Mellonie Francis, CEO Rareiio, Mr. Michael Giffney, MD, Voice Plus, Mr. Muhammad Ashraf, Consul General Sydney moderated the meeting.

The virtual meeting was a sequel of previous meetings organized by the High Commission for promotion of IT and software trade cooperation between Pakistani and Australian companies. The virtual meeting aimed at B2B collaboration and further building upon the progress already made during the earlier meetings.

The High Commissioner H.E. Babar Amin, while addressing the event, underlined the importance that the Government of Pakistan attaches to the development of IT Sector in Pakistan and is keen to facilitate foreign investors in this regard. Pakistan, he said, has taken dynamic measures to bridge digital divide in the country providing network access to remote areas. The information industry could become engine of growth of trade between Pakistan and Australia.

The Secretary IT & Telecom Mr. Shoaib Ahmad Siddiqui, while addressing the meeting appreciated the efforts of High Commission for growing relations with Australia in IT sector. He emphasized special incentives offered by the government for export promotion of IT products from Pakistan. He underlined how growth in IT sector in Pakistan was linked with overall socio-economic development of the country.

The Managing Director (PSEB) briefed participants of incentives that the government was offering to the IT exporters and investors. Secretary (TDAP) assured full support to the businesses involved in the IT trade in their business development and promotion. Director (NIC) described how Australian companies could utilize Pakistan's incubator canters for launch of their products and companies. Mr. Anthony Ellard JP, from Australian Computer Society briefed how ACS can help bringing the IT and Software companies of two countries together for mutually beneficial business collaboration.
Separate Sector-wise meetings will be organized soon in the areas of Magneto E-commerce and other E-commerce platforms & management, Artificial Intelligence and Robotic Process Automation, Data Analytics and Data Resources - UI / UX, SEO's and Social Media Marketing, Web designing & Development and Mobile App Development, Product Development and Graphic Designing etc.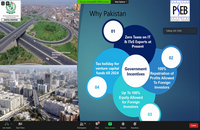 In his remarks, CG Sydney concluded that the level of participation reflected Government's commitment for promotion of IT sector. The Virtual IT Delegations Meeting (VITDM) was not one-off activity but a step towards comprehensive market penetration strategy devised by Pakistan Missions in Australia. The event will be followed by a series of sector specific B2B sessions between the enterprises of two countries.
The meeting culminated with a question and answers session.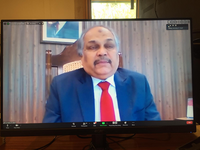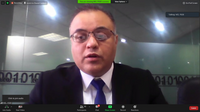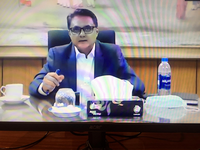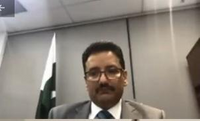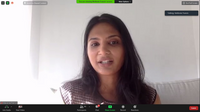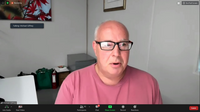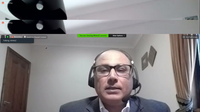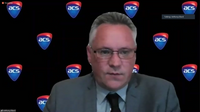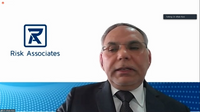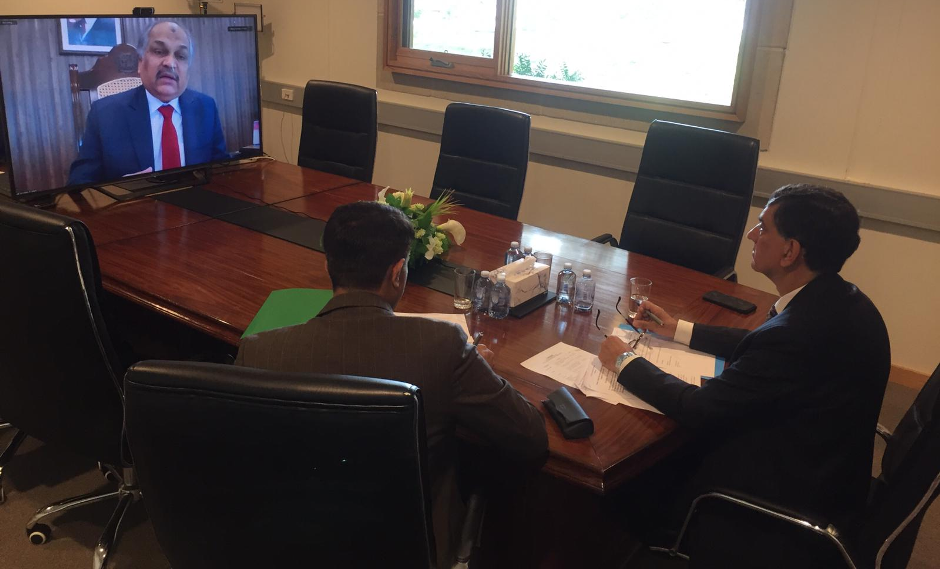 Canberra, 2 November: Ninety-nine Pakistani and forty-seven Australian companies participated
in a virtual meeting of IT companies between Australia and Pakistan.


Email Sada-e-Watan to a friend!