Sada-e-Watan Sydney ™
sadaewatan@gmail.com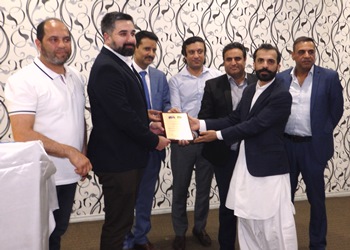 Farewell Dinner held in Sydney in the Honour of Trade Development Officer Asad Jatoi
(Coverage By; Syed Zafar Hussain, Editor-in-Chief Sada-e-Watan Sydney)
Mr. Asad Jatoi worked for almost 8 years as a Trade Development Officer / BDM at Consulate General of Pakistan Sydney. He worked hard for increased Pak/ Australia trade & Investment. On Wednesday, 3rd February 2021, Local prominent Businessman Mr. Hafiz Shahid Iqbal Chaudhary, Malik Fahad Hassan, Qasim Munir and Haji M. Aamir jointly hosted a farewell dinner in the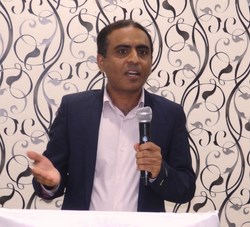 Aourangzaib Baig
honour of Mr. Asad Jatoi. Broadcast Journalist and TV Reporter Aourangzaib Baig was MC of the event.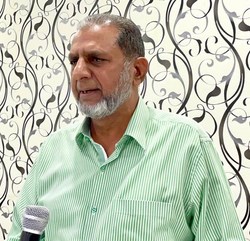 Hanif Muqaddam
Programme was start with reciting of Quran by Hanif Muqaddam. On behalf of the Business Community,
Hafiz Shahid Iqbal Chaudhary
Hafiz Shahid Iqbal Chaudhary speaks and appreciated Mr. Asad Jatoi efforts for increasing Pak trade in Australia.
This dinner party was held at the Himalaya Function Centre, Granville Sydney and attended by Business personalities and famous members of the Australian Pakistani Community. The Trade
CG Mr. Ashraf
Minister and Consul General of Pakistan in Sydney Mohammad Ashraf was Special Guest who highly appreciated Services of Asad Jatoi. CG Mr. Ashraf and Businessmen of Pakistan presented a Shield to Mr. Jatoi who thanks for Best wishes.
Mr. Aourangzaib Baig coved this event on Video; readers of Sada-e-Watan can click on this Link and watch the coverage of the Farewell dinner of Mr. Asad Jatoi.
https://fb.watch/3ql8L4PzZw/
Consul General Mr. Ashraf and Aourangzaib Baig
Malik Fahad ,Ch Shahid Iqbal and FatehUllah Butt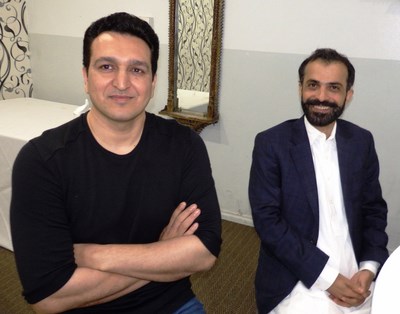 Mr Ahmed Reza and Deputy CG Sheryar Khan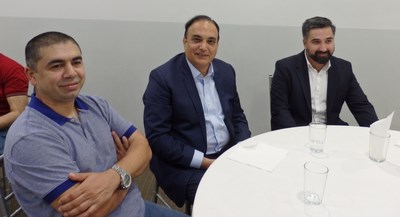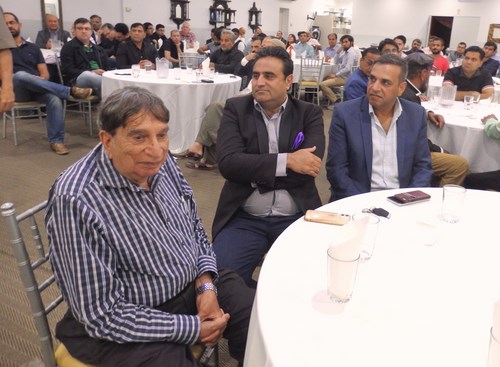 Dr Ali Sarfraz, Hafiz Shahid Iqbal Chaudhary and other Guests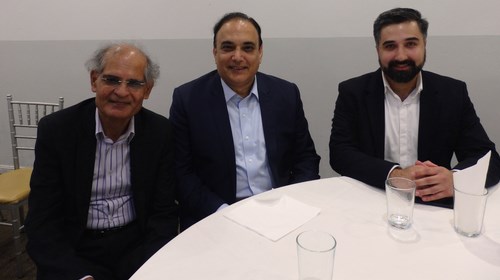 Syed Zafar Hussain, Ejaz Khan and Asad Jatoi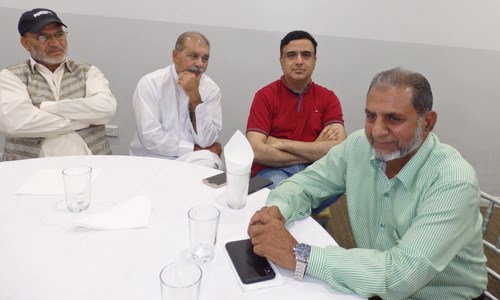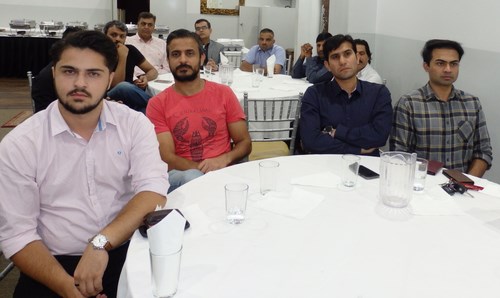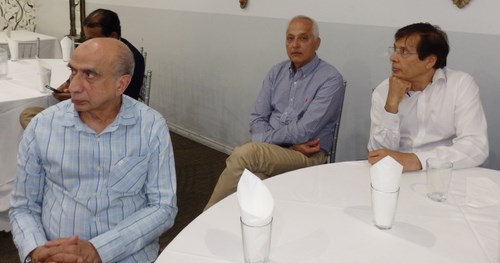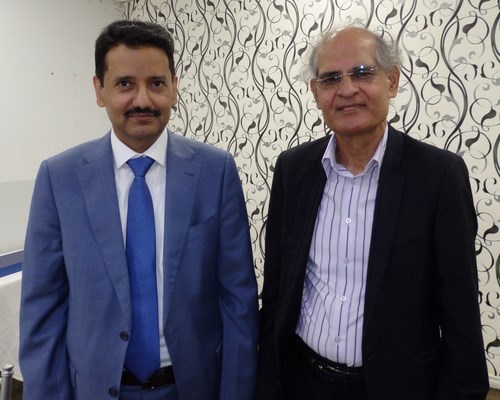 Consul General Mr. Ashraf and Syed Zafar Hussain
Asad Jatoi, Dr Mohammad Bilal and CG Mr. Ashraf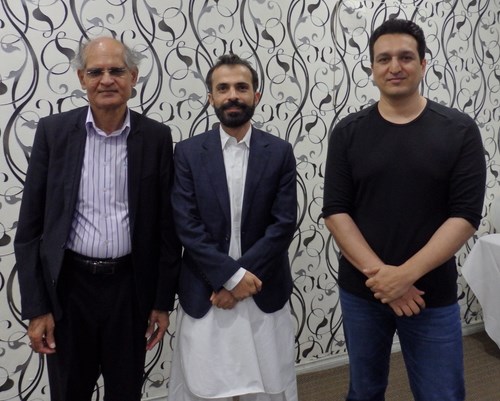 Syed Zafar Hussain, Deputy CG Sheryar Khan and Mr Ahmed Reza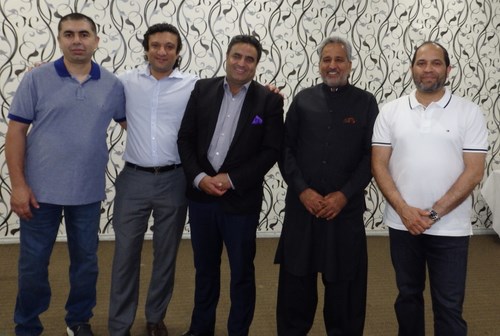 Aurangzaib Baig, Fahad Malik, Ch Shakeb Amer and CG Mr. Ashraf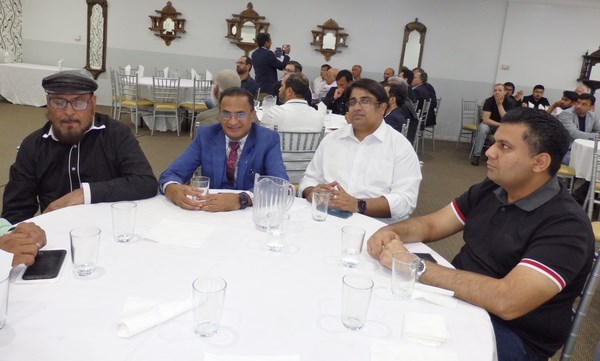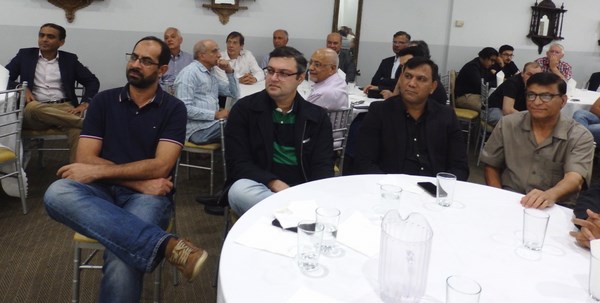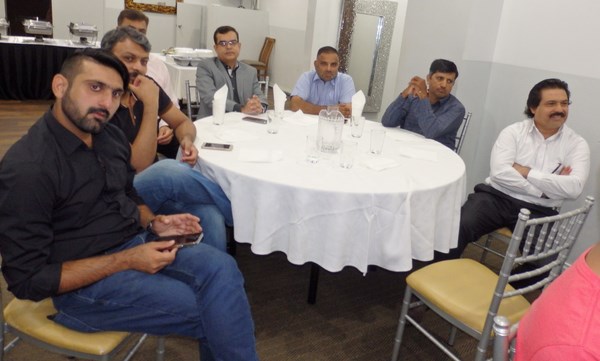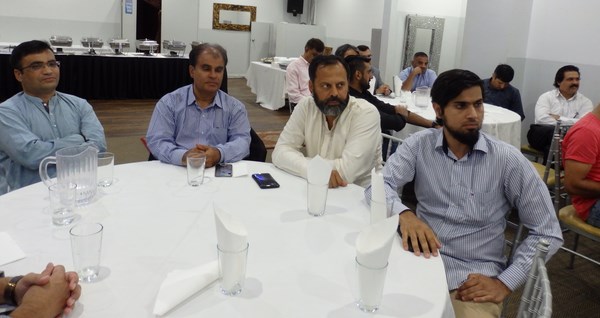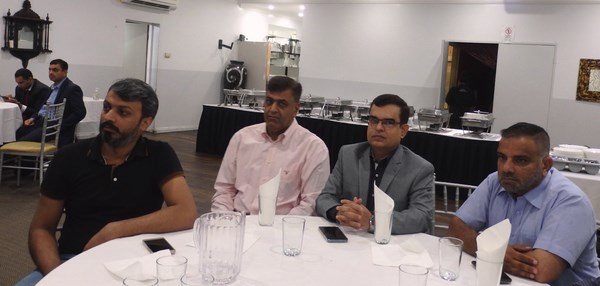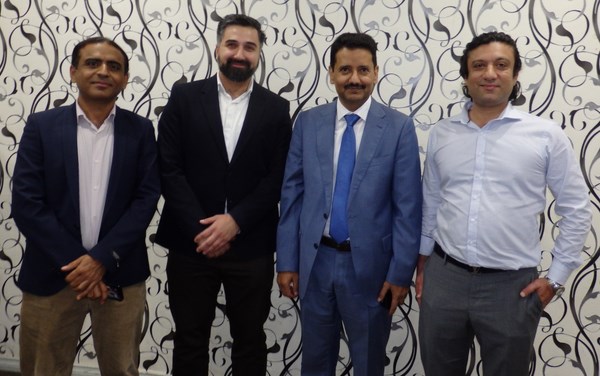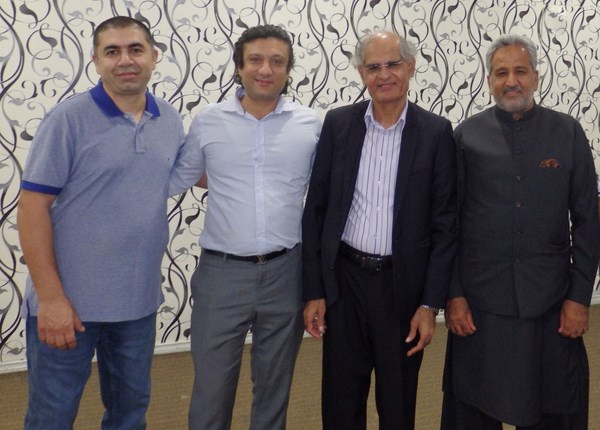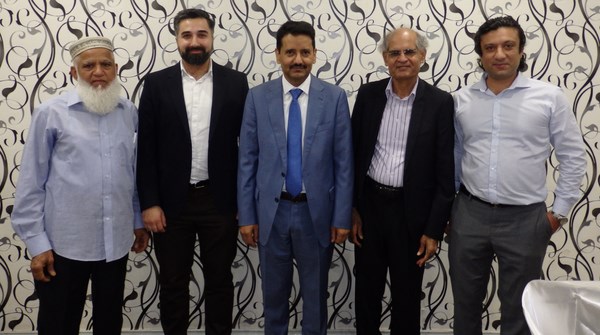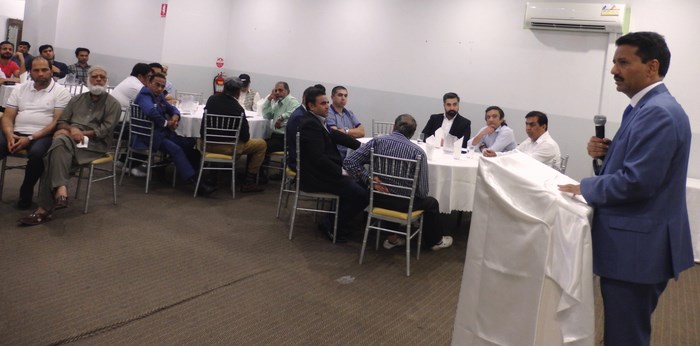 The Trade Minister & Consul General of Pakistan in Sydney Muhammad Ashraf