Sada-e-Watan Sydney ™
sadaewatan@gmail.com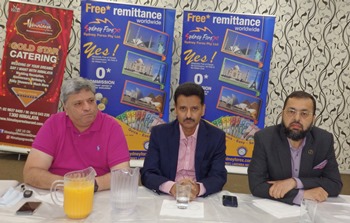 Dr Khurram Kayani, CG Mr. Ashraf and host Mr. Munir
Mr. Munir Mohammad hosted a dinner in Sydney in the honour of Mr. Parvez Pirzado
Mr. Parvez Pirzado recently completed his doctoral studies at the University of Technology Sydney (UTS). The focus of his research was "Teaching human rights in Pakistani schools". Mr. Pirzado belongs to a small village near the world heritage site of Mohen jo daro in Pakistan. He has been working on various education projects in Pakistan with reputable organisations such as USAID, AKU and SEF.
Mr. Parvez Pirzado
On Tuesday, 12th January 2021, Mr. Munir Mohammad hosted a dinner in the Honour of Mr. Parvez Pirzado who is travelling back to Pakistan after completing his Higher Education in Sydney. Upon his return to Pakistan he aims to join an NGO or a university and influence policy makers to include human rights as part of school curriculum in Pakistan.
The dinner party was held at the "Himalaya Function Centre" Granville Sydney. The Consul General of Pakistan in Sydney Mohammad Ashraf attended the event on short notice and conveys his Best wishes for Mr. Parvez Pirzado & host Mr. Munir Mohammad. According to list of guests, 15 well known Australian Pakistani Community's dignitaries attend the dinner.
*Munir Mohammad
*Mohammad Ashraf CG
*Syed Zafar Hussain
*Aurangzeb Baig
*Dr Parvez Ahmed Pirzado
*Dr Khurram Kayani
*Dr Matloob Khushi
*Dr Mehmood Alam
*Dr Sohail Memon
*Dr Nadir Hafiz
*Sohail Sattar Memon
Imran Mirza
*Ejaz Ur Rehman
*Farhat Jafri
*Tariq Awan
*Khalid Bashir
*Ismail Baluch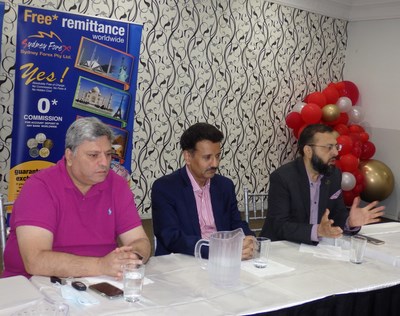 Dr Khurram Kayani, CG Mr. Ashraf and host Mr. Munir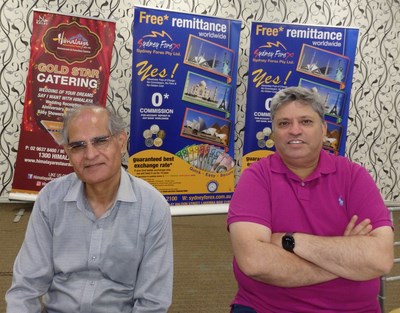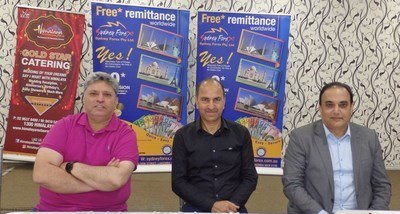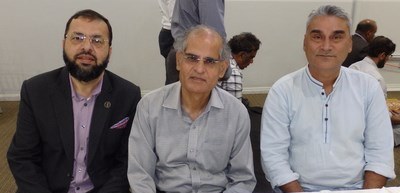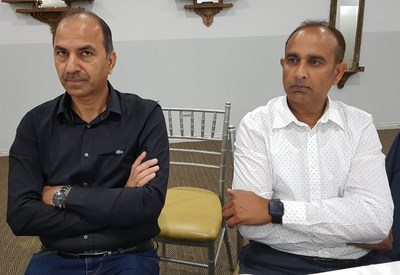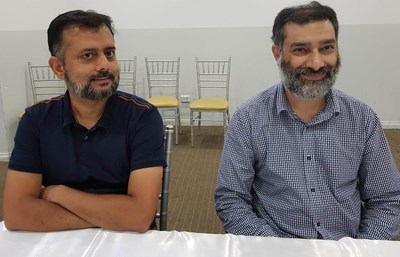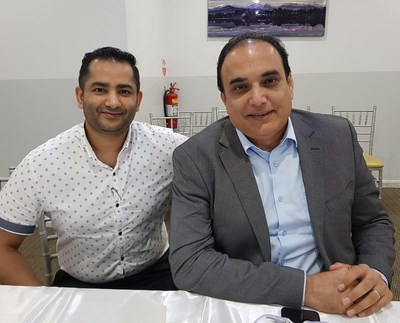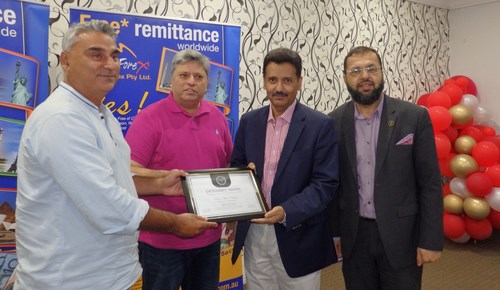 Syed Zafar Hussain, Dr Khurram Kayani and Dr Mehmood Alam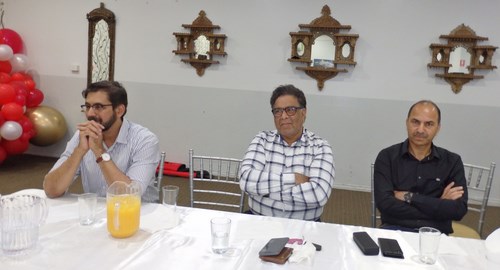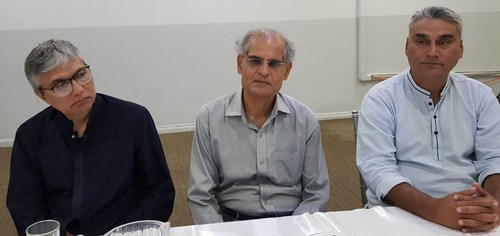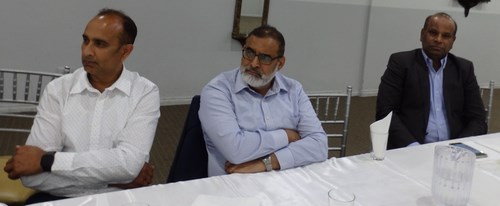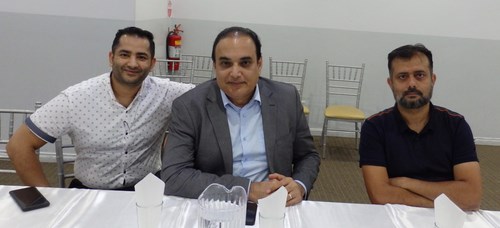 Dr Khurram Kayani, Mohammad Ashraf CG, host Munir Mohammad and Dr Nadir Hafiz, President PTI Australia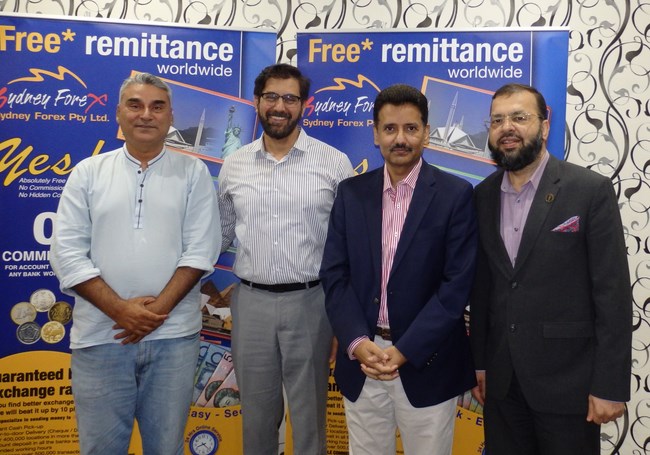 Dr Parvez Ahmed Pirzado ,Dr Nadir Hafiz , Mohammad Ashraf CG and host Munir Mohammad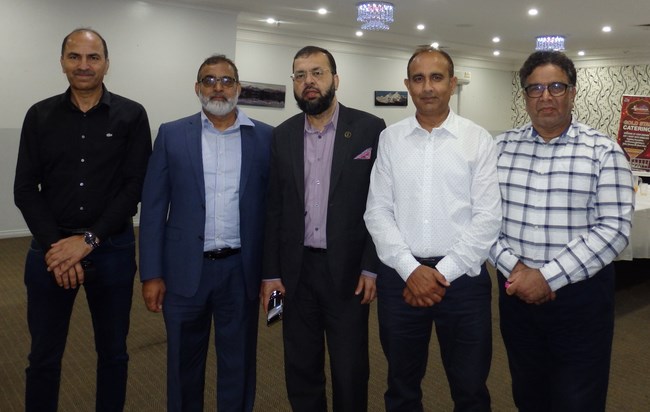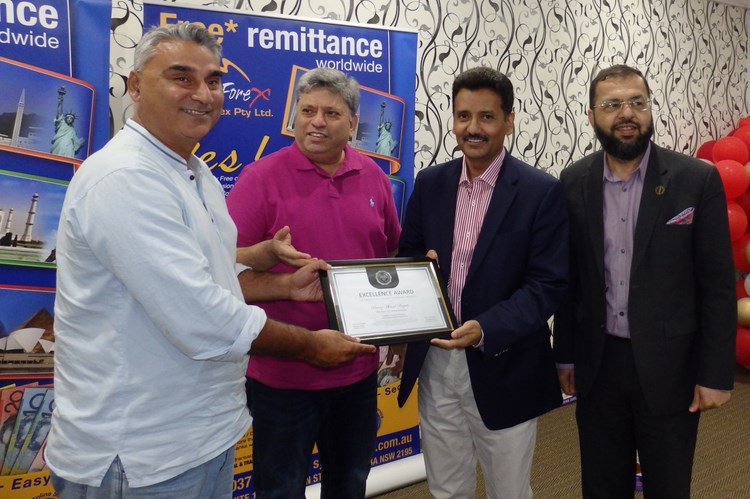 Dr Parvez Ahmed Pirzado ,Dr Khurram Kayani, Mohammad Ashraf CG and host Munir Mohammad