da-e-Watan Sydney ™
sadaewatan@gmail.com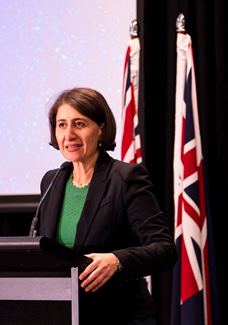 Premier Hon. Gladys Berejiklian
Premier Gladys Berejiklian hosted 2021 Iftar Dinner at Bankwest Stadium Parramatta Sydney
(Coverage by: Syed Zafar Hussain, Editor-in-Chief Sada-e-Watan Sydney)
On Tuesday 20th April 2021, The Premier of New South Wales Hon. Gladys Berejiklian has hosted an Iftar dinner for those in the NSW Muslim community observing the Islamic holy month of Ramadan. The event was held at the Bankwest Stadium Parramatta Sydney.
Premier Hon. Gladys Berejiklian and Sayda Fareeha
The Premier's Iftar Dinner was attended by the Minister of Education Hon. Sarah Mitchell MLC, Members of Parliament, Diplomats, Muslim Imams, Community leaders, as well as religious leaders from other faiths. MS Fatema Mohammed Ali was Master of Ceremonies. The event was starts with the Quran recitation by Sheikh Mohamed Harby.
"It is an honour to host an Iftar dinner – the breaking of the fast – with members of the NSW community who are observing Ramadan Host Premier Gladys Berejiklian said.
The Hon. Dr Geoff Lee MP, Minister for Multiculturalism said that this special event reflected the efforts of the NSW Muslim community to promote interfaith harmony and understanding. Minister Dr Geoff Lee said that New South Wales is a really multicultural state where we all united and promotes Australian Values.
CG Pakistan Muhammad Ashraf and
Premier Hon. Gladys Berejiklian
Premier Hon. Gladys Berejiklian and Muhammad Mehio
Premier Hon. Gladys Berejiklian and Shaykh Salim Alwan
CG Pakistan Muhammad Ashraf, Premier Hon.
Gladys Berejiklian and Mr. Iftikhar Rana
Hajjah Faten El Dana and Premier Hon. Gladys Berejiklian
Syed Zafar Hussain and Rehan Alavi of SBS
Hajjah Faten El Dana and Wendy Lindsay, MP East Hills
Premier Gladys Berejiklian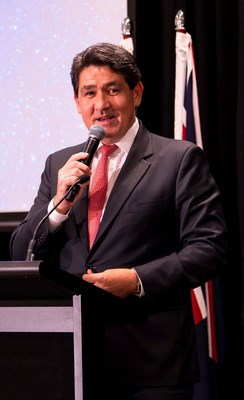 Dr Geoff Lee MP (Minister)
MS Fatema Mohammed Ali (MC)
Al Amanah College Head Principal Mr Mohammad Eldana, School Captains
Muhammad Alwan and Halima El-Zahab with the NSW Premier Gladys Berejiklian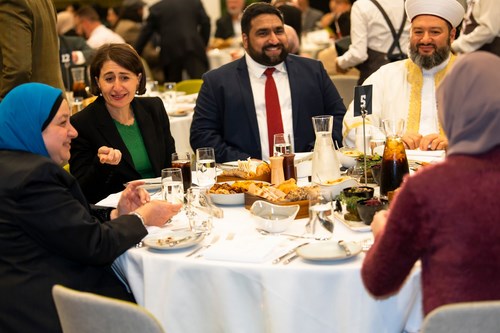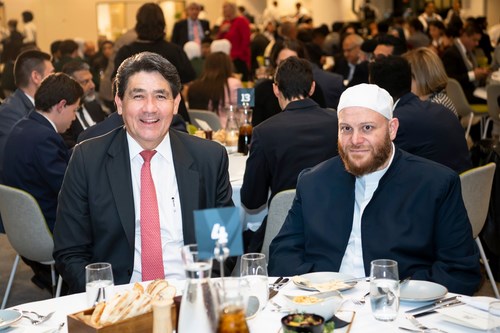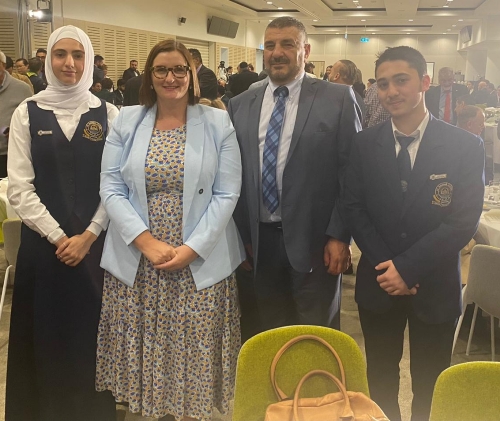 Al Amanah College Head Principal Mr Mohammad Eldana, School Captains
Muhammad Alwan and Halima El-Zahab with the Education Minister Sarah Mitchell
Premier Hon. Gladys Berejiklian, MP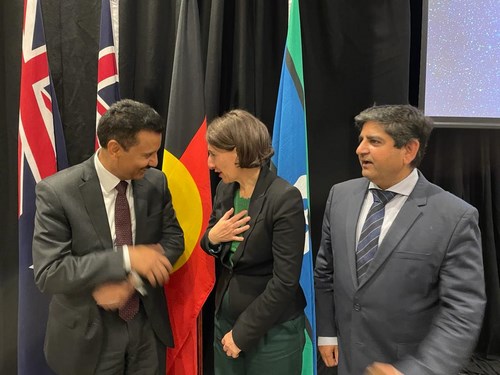 CG Pakistan Muhammad Ashraf, Premier Hon.
Gladys Berejiklian and Mr. Iftikhar Rana
Syed Abbas Naqvi and Premier Hon.Gladys Berejiklian
Samier Dandan, Former Mayor Ned Mannoun and Mr Mark Coure MP
The Hon. Julia Dorothy Finn MP with her friends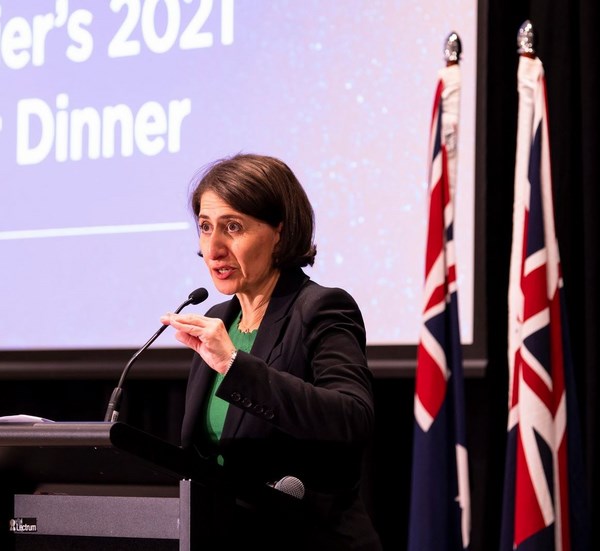 The Premier of New South Wales Hon. Gladys Berejiklian
The Hon. Dr Geoff Lee MP, Minister for Multiculturalism
Syed Zafar Hussain of Sada e Watan, Premier Hon. Gladys Berejiklian and Sayda Fareeha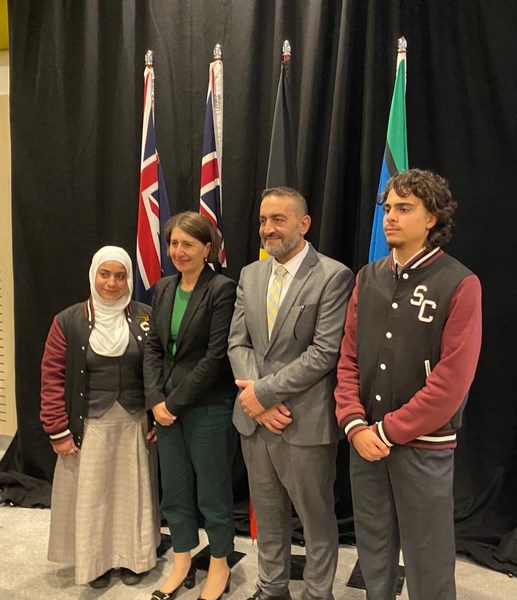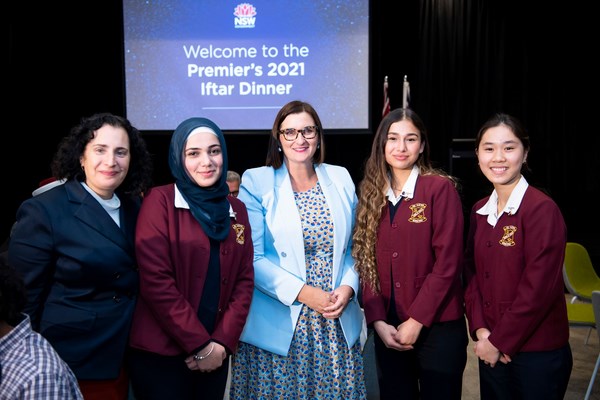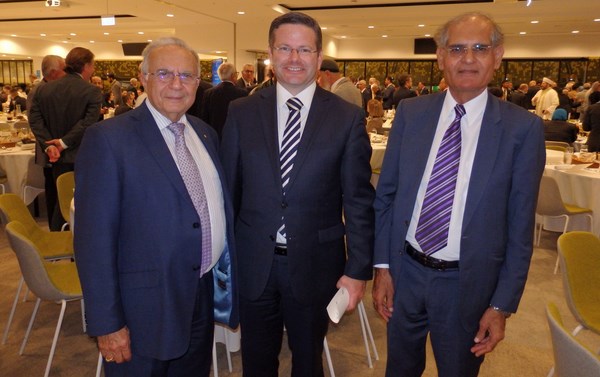 Dr Stepan Kerkyasharian AO,Mr Mark Coure MP and Syed Zafar Hussain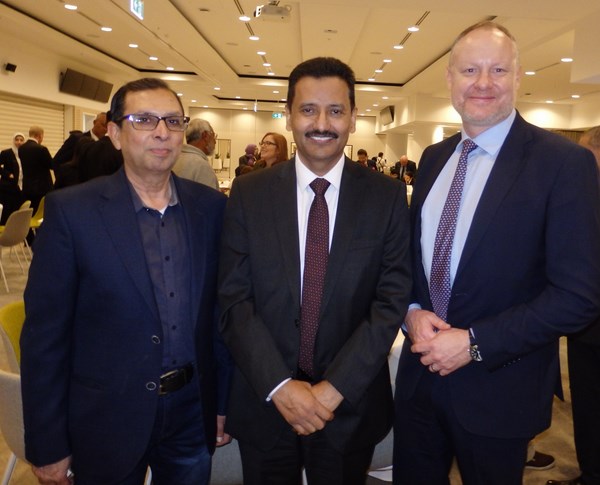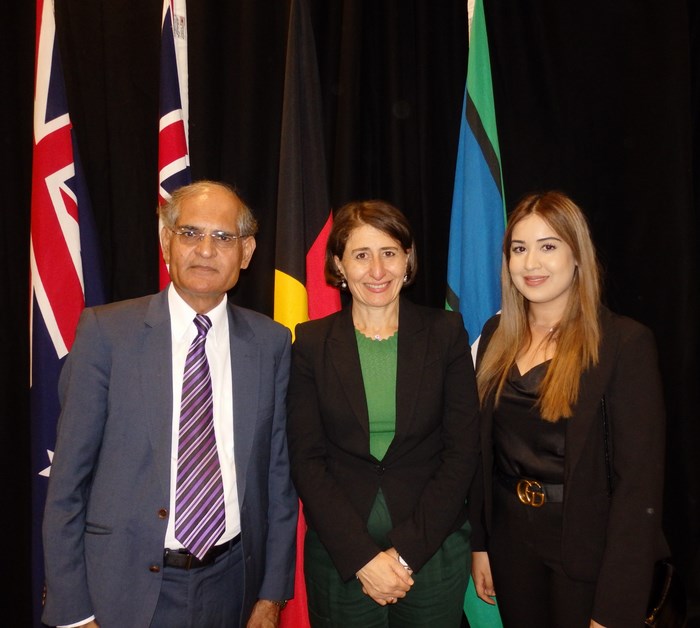 Syed Zafar Hussain, Premier of New South Wales Hon. Gladys Berejiklian and Sayda Fareeha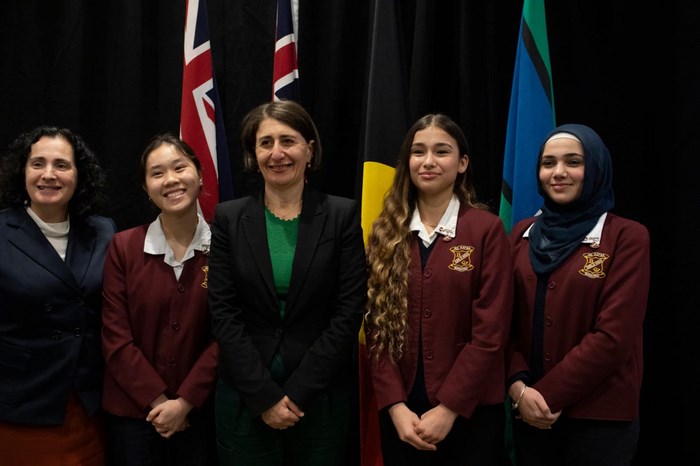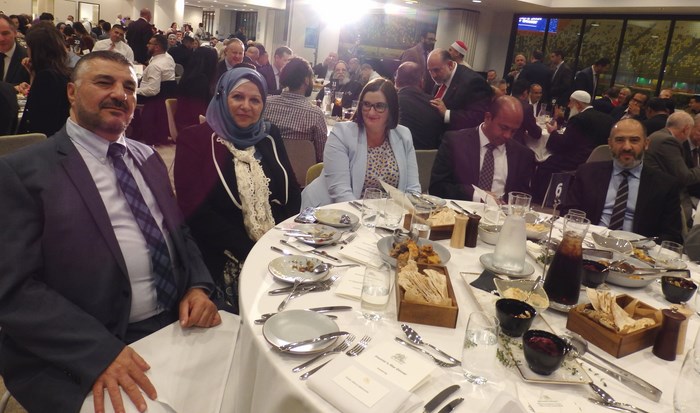 A group Photo with Dr G.K (Hari) Harinath, OAM Chair Multicultural NSW Advisory Board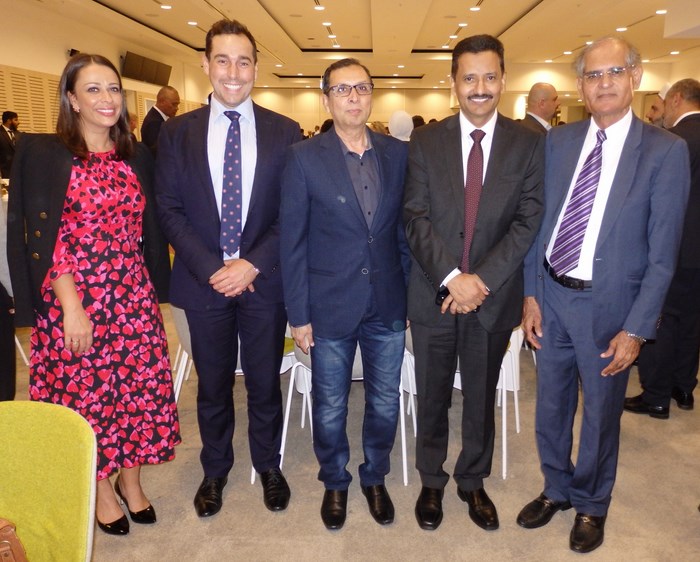 Sneha Chatergee, CEO Multicultural Mr Joseph La Posta, Rehan Alavi, CG Muhammad Ashraf and Syed Zafar Hussain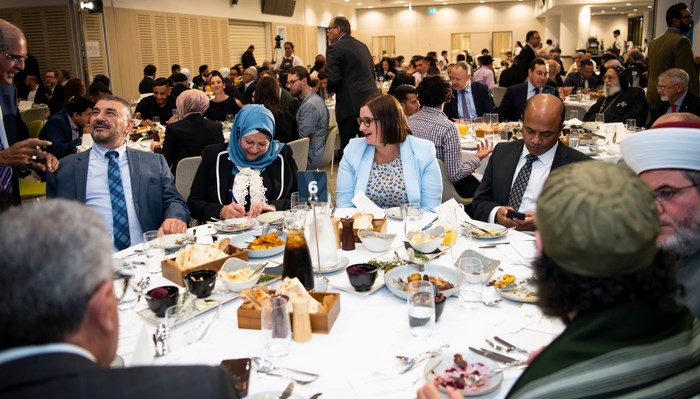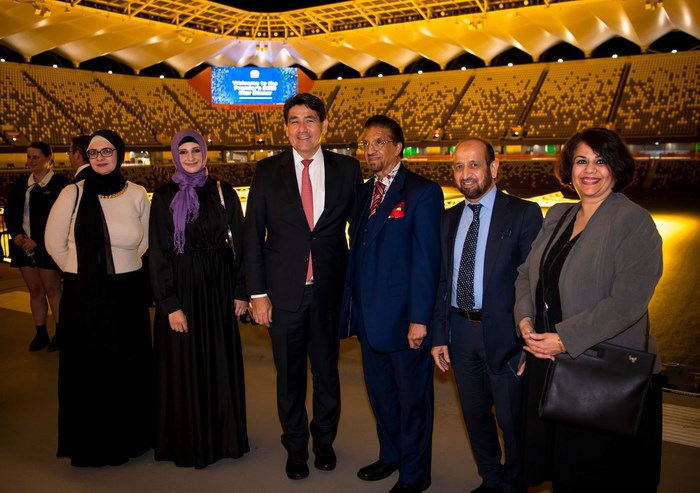 The Premier of New South Wales The Honourable Gladys Berejiklian, MP
Syed Zafar Hussain, Zain Sheriff, CG Muhammad Ashraf, Premier Gladys Berejiklian and Iftikhar Rana
Host of the Iftar Dinner, The Premier of New South Wales The Honourable Gladys Berejiklian, MP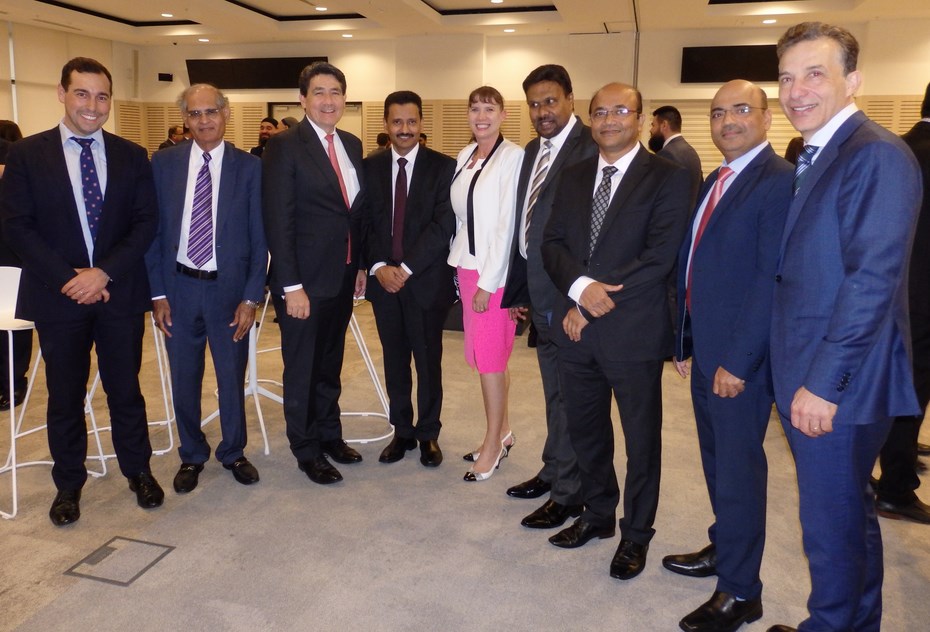 CEO Multicultural Mr Joseph La Posta, Syed Zafar Hussain , Hon. Dr Geoff Lee (Minister) CG Pakistan Muhammad Ashraf, CG Sri Lanka, CG Bangladesh and other guests