Sada-e-Watan Sydney ™
sadaewatan@gmail.com
The Hon. Shaoquett Moselmane and Host Javed Hussain
Editor Sada e Watan Javed Hussain hosted a Dinner in the honour of Shaoquett Moselmane
On Wednesday, 2nd Dec 2020, Syed Javed Hussain Shah, Editor of Sada-e-Watan Sydney hosted a dinner at his residence Roselands Sydney in the honour of the Honourable Shaoquett Moselmane MP. This event was a part of the celebrations of the Hon. Shaoquett's return to the Parliament.
The dinner was attended by Manzar Mirza, Asif Qamar and well-known personalities of the Pakistani Community who Congratulated Shaoquett Moselmane for ten years of service in the NSW Parliament. They also congratulates him for wining Public hearts through sincere services to the people of all backgrounds.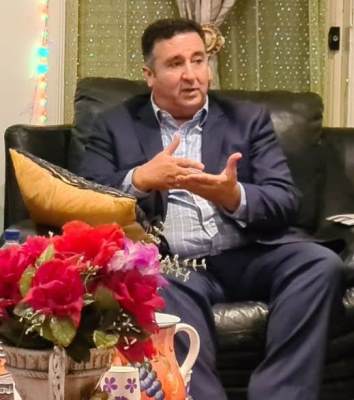 Popular Politician Shaoquett Moselmane entered the NSW Parliament as a Member of the Legislative Council a decade ago, becoming the first Australian of Arabic-Lebanese-Muslim background to enter Australia's oldest Parliament.
On the behalf of the Community, Syed Zafar Hussain and his younger brother Javed Hussain Welcomes guests and thanked Hon. Shaoquett Moselmane for his ongoing commitment to the Australian Pakistani settled in Australia.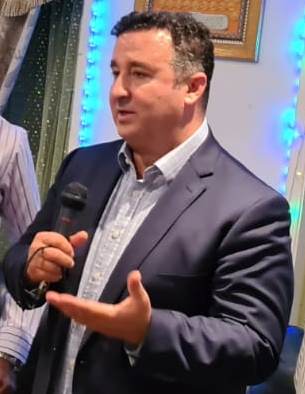 The Hon. Shaoquett Moselmane was elected as a Councillor of Rockdale Council in 1995, and was elected as Mayor on four separate occasions. Hon. Shaoquett Moselmane established the Multicultural and Indigenous Media Awards, which recognises outstanding multicultural and Indigenous media and journalists across Australia. The Hon. Shaoquett also established the Kids-on-Wheels Alliance, a registered charity which manufactures and globally distributes wheelchairs for children living with a disability.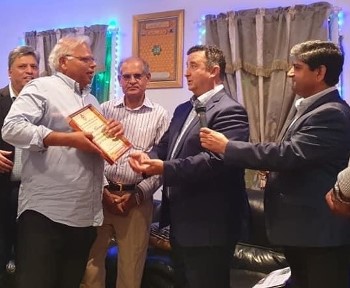 Azam Mohammed receiving certificate of appreciation
Chief Guest the Hon. Shaoquett Moselmane thanks host for arranging wonderful event on working day and short notice. He appreciated the Community services of Syed Javed Shah and Former Diplomat Azam Mohammed and present appreciations Certificates to them. The President of Pakistan Australia Business Council Iftikhar Rana reads the transcript of the Certificates and then Hon. Shaoquett Moselmane presents them to Javed Hussain Shah and Former Consul General of Pakistan Mr. Azam Mohammed.
Hon. Shaoquett Moselmane and Mustapha Louay
Zaheer Alavi, S. Zafar Hussain, Hon. Shaoquett & Mr Azam
Abbas Rana, Dr Abbas Rizvi and Dr Khurram Kayani
Abbas Aly, Shabbir Ali and Dr Aftab Rizvi
Ammaar Mirza, Zia Ahmad and Mohammad Shah
Salman Kazmi, Dr Urfi Hashmi & Col (R) Ashiq e Rasool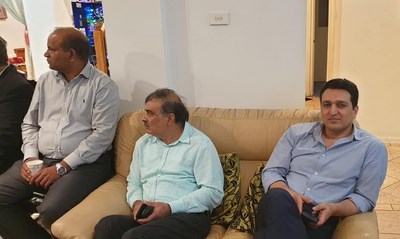 Farhat Jaffri, Zamir Ul Hassan Tirimzi and Mr. Ahmed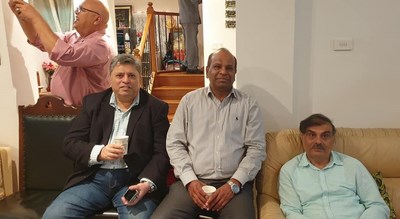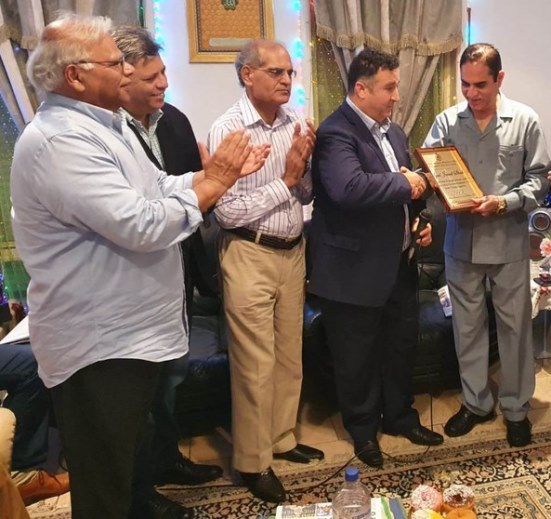 Syed Javed Hussain Shah Receiving certificate from Hon. Shaoquett Moselmane
Javed Hussain, Dr Khurram Kayani, Raja Aslam, Zafar Hussain and Hon. Shaoquett Moselmane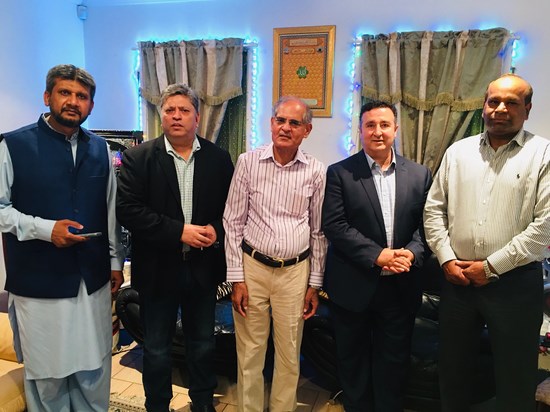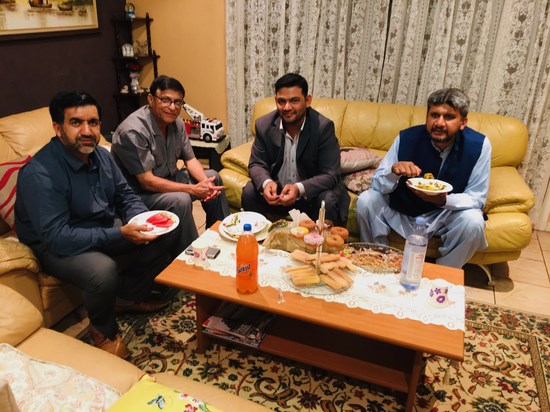 Mir Barkat Ali, Hydar Baba,Faheem Jawad, Baquer Rashti, Dr Abbas Rizvi, Abbas Rana and Raja Aslam
Mr. Ahmed, Syed Zafar Hussain and Ashraf Chohan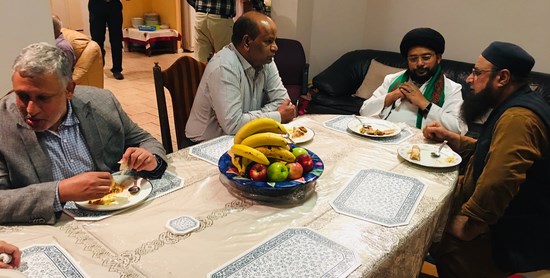 Abbas Aly, Farhat Jaffri, Molana Shoaib Naqvi and Javed Nazar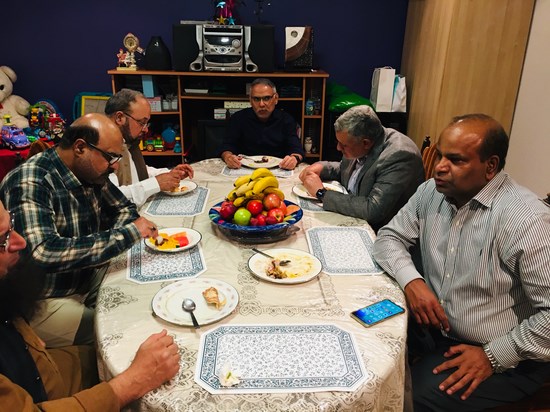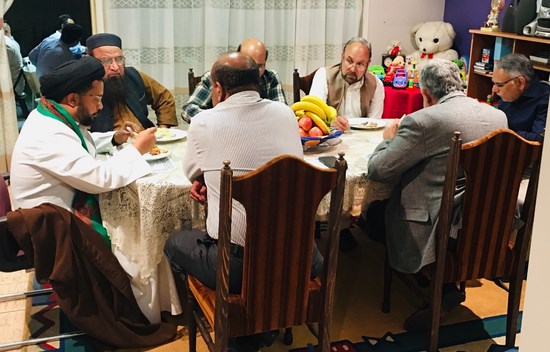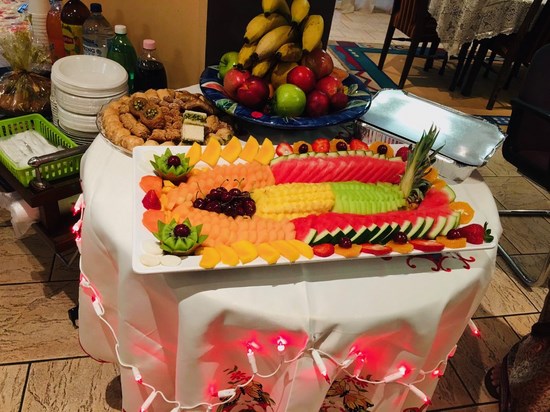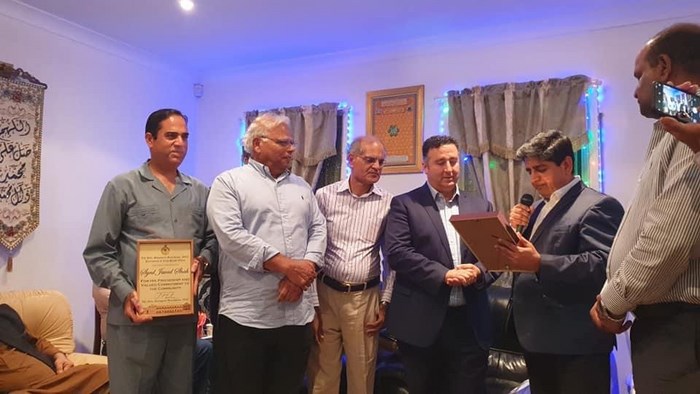 S. Javed Hussain, Azam Mohammed, S. Zafar Hussain, Hon. Shaoquett Moselmane, Iftikhar Rana and Farhat Jaffri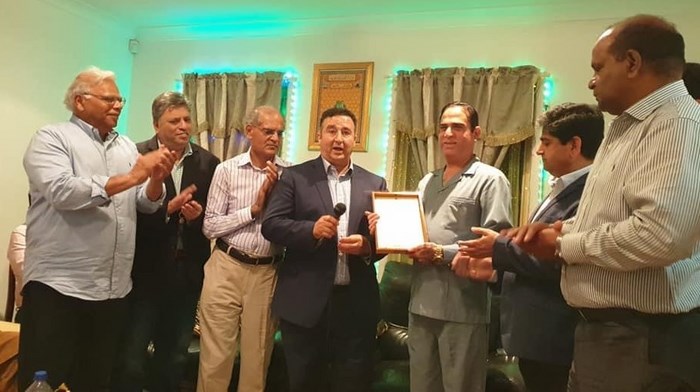 Dr Urfi Hashmi, Zafar Hussain, Javed Hussain, Javed Nazar, Hon. Shaoquett Moselmane and Molana Shoaib Naqvi
Dr Aftab Rizvi, Salman Kazmi, Zafar Hussain, Hon. Shaoquett Moselmane, Zaheer Alavi and Col (R) Ashiq e Rasool
Dr Urfi Hashmi, Dr Khurram Kayani, Zafar Hussain, Hon. Shaoquett Moselmane, Zaheer Alavi and Farhat Jaffri
Azam Mohammed, Hon. Shaoquett Moselmane, Zafar Hussain, Nadeem Sheikh, Alan Khan, Iftikhar Rana and others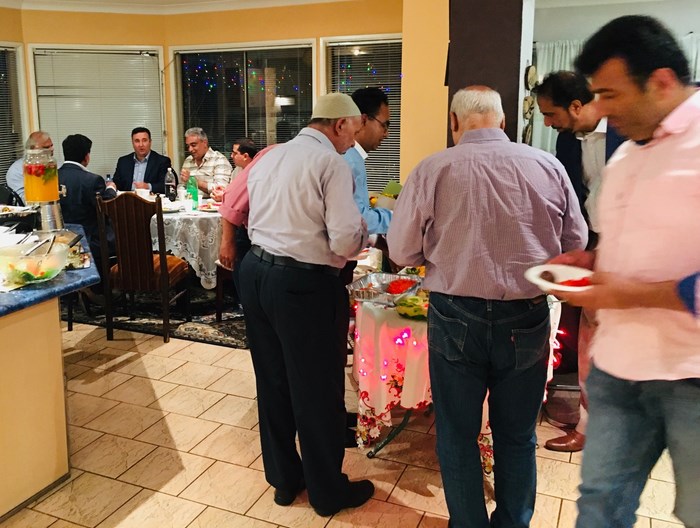 Host of the Event, Editor Sada e Watan Sydney Syed Javed Shah receiving certificate of appreciation from Hon. Shaoquett Moselmane MP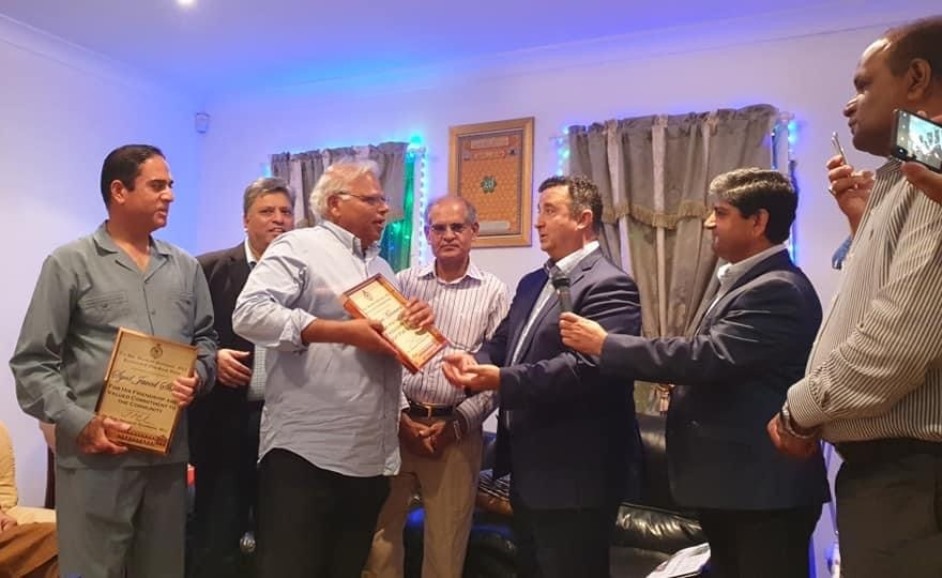 Former Consul General of Pakistan in Sydney Mr. Azam Mohammed receiving certificate of appreciation from Hon. Shaoquett Moselmane MP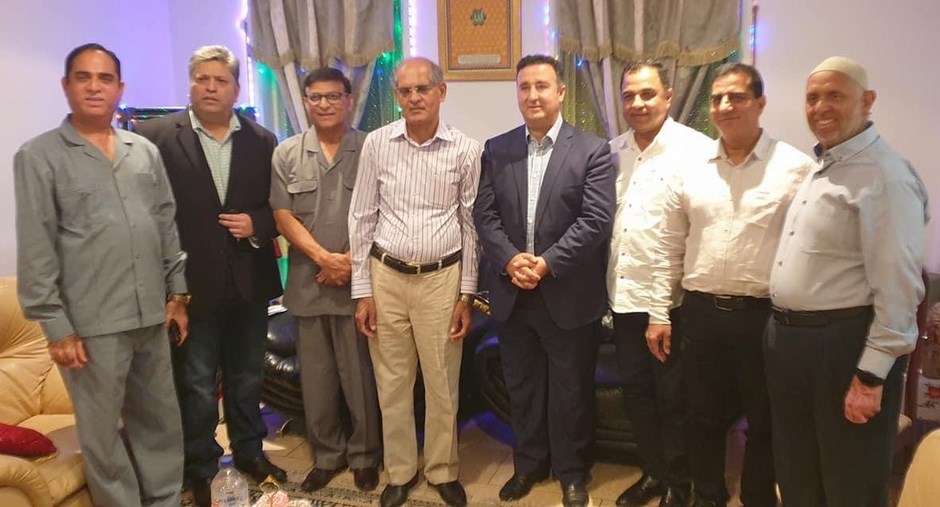 Javed Hussain Shah, Dr Khurram Kayani, Raja Mohammad Aslam, S. Zafar Hussain, Hon. Shaoquett Moselmane, Zaheer Alavi, Sadaqat Saddiq and Zia Ahmad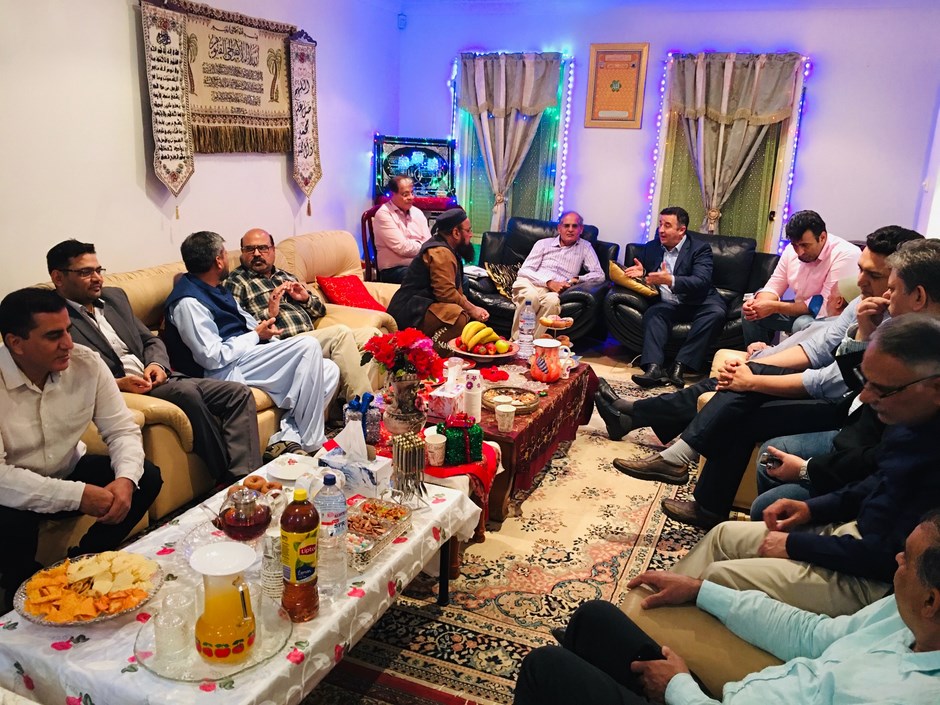 First Muslim and First Arab State Member of State Parliament Hon. Shaoquett Moselmane Exchanging views with the Leaders of Australian Pakistani Community