Sada-e-Watan Sydney ™
sadaewatan@gmail.com
Amir Riaz, Shoaib Hanif, Sufi Javed & others

At Star Bankstown Sydney, Chaudhry Amir Riaz hosted a dinner for Sufi Javed Iqbal of Perth
On Friday 28th May 2021, Famous Businessman and Community Leader Chaudhry Amir Riaz hosted a dinner at "Star Buffet Bankstown" Sydney. This dinner party was arranged in the Honour of Sufi Javed Iqbal of Perth who is on one week trip to Sydney. Sufi Javed was living in Sydney for 35 years and last year he shifted with family to Wester Australia. People of Gujrat and all parts of Pakistan settled in Australia, Highly regards for social leader Sufi Javed due to his sincere Services & Help to all Australian Pakistani Community.
Anwar Malik and Akbar Khan at Star Buffet Bankstown Sydney
Host Mr. Amir Riaz Chaudhry and his close friend Mr. Akbar Khan appreciated personality of Sufi Javed Iqbal and conveyed Best wishes for him and family.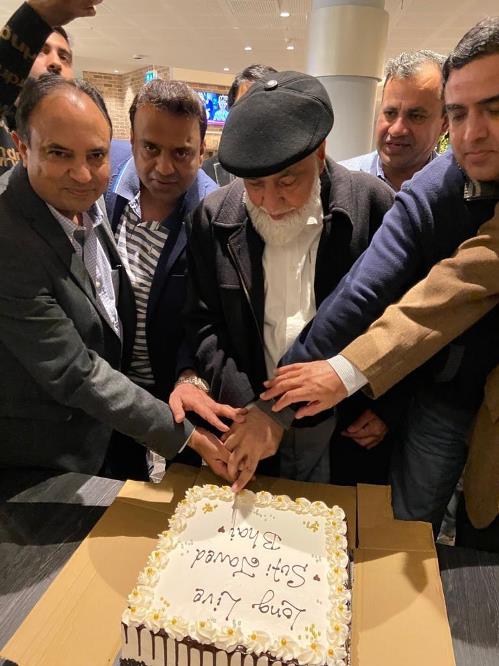 Amir Riaz, Shoaib Hanif, Sufi Javed, Iqbal Sahi & others
Ch. Shakeb Amer, Danish Chaudhry, Ch. Amer Riaz and other respected guests