Sada-e-Watan Sydney ™
sadaewatan@gmail.com
COVID-19: Pakistani Community Participation in Relief Efforts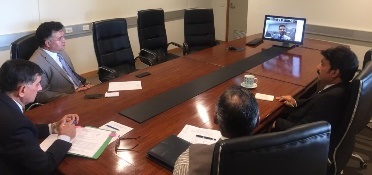 High Commissioner Babar Amin held Video Conference with Pakistani Community Members from NSW and Queensland
To take stock of the efforts being made to mitigate the difficulties being faced by the Pakistani community in Australia, in the wake of the ongoing COVID-19 pandemic, the High Commissioner Mr. Babar Amin held a videoconference with the Pakistani community members from NSW and Queensland. This Video Conference was held on Thursday, 16th Apri2020.
The High Commissioner Babar Amin took the Pakistani diaspora into confidence about the measures being taken by the Government of Pakistan and the Pakistani Missions in Australia to look after the Pakistanis during these unprecedentedly difficult times. He apprised the community members about the regular inputs being given to the Governments of Pakistan and Australia about various issues being faced by our community including the details of those desirous of returning to the country. He emphasised that the Government of Pakistan was making all possible efforts to facilitate our community abroad including to repatriate them.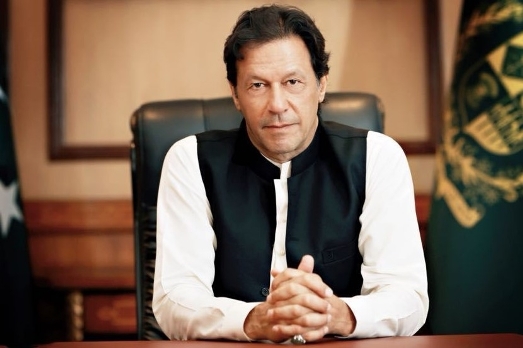 Prime Minister Imran Khan
The High Commissioner Babar Amin applauded the Pakistani Diaspora in Australia for being at the forefront of the relief efforts for their fellow community members. He briefed about the close coordination of relief efforts by the Pakistan High Commission and its Consulates in Australia with the community. He lauded the Pakistan Associations and Philanthropists for setting high standards of community-based fight back against the adverse fallout of the pandemic on the vulnerable communities. Appreciating the Pakistani community for abiding by the rules and regulations put in place by the Australian government, including social distancing, he advised them to remain steadfast. He also requested the community leadership to coordinate individual efforts for a meaningful impact.
Foreign Minister Makhdoom Shah Mahmood Qureshi
The Pakistani community appreciated the efforts being put in by the Pakistani Missions in Australia and reiterated commitment to work together for the benefit of those in need. They also shared details of the work being done so far individually and from the platforms of the various associations to help the needy community members, including the Pakistani International Students.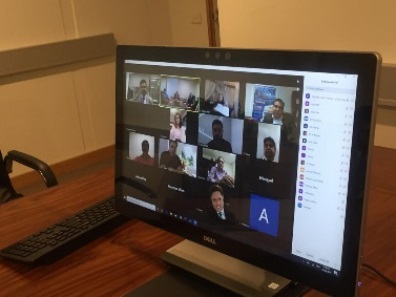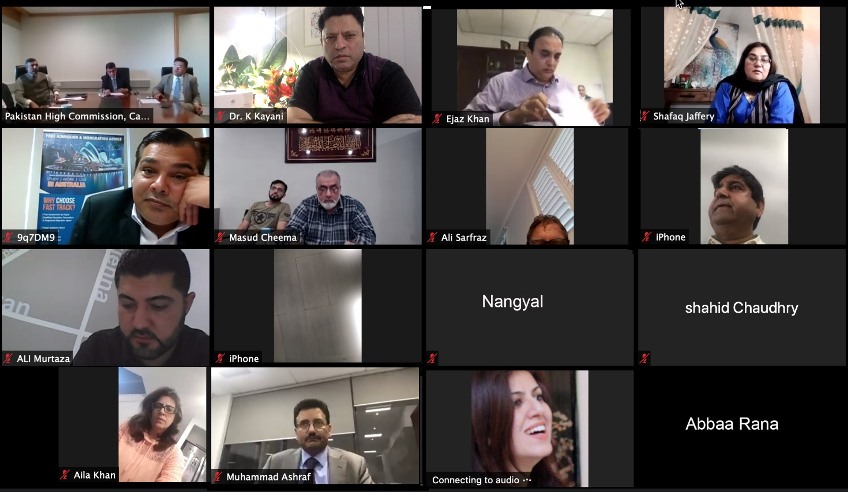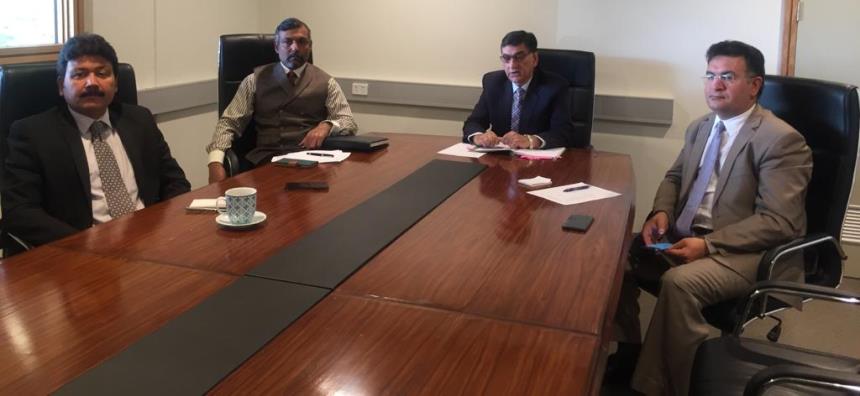 Counsellor Aamer Ahmed Atozai, DA Brig Shoaib Akram, H.E. Babar Amin and Minister Tariq Wazir