Sada-e-Watan Sydney ™
sadaewatan@gmail.com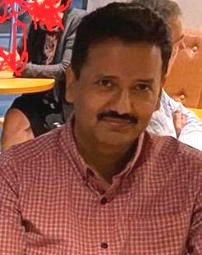 New CG Muhammad Ashraf
New Consul General of Pakistan and Trade Minister Muhammad Ashraf has arrived in Sydney
New Consul General of Pakistan and Trade Minister Mr Muhammad Ashraf has arrived in Sydney along with his family, Mrs Fouzia Ashraf, son Shaheer and daughter Hafsa. They were received by Consul of Pakistan Consulate Sydney, Sheryar Khan and Consulate staff on arrival at the airport.
Mr Ashraf was the Joint Secretary Ministry of Commerce In charge of Trade Policy and In charge of Pakistan Horticultural Export Board of Pakistan. Mrs Fouzia is also a senior grade 20 officer of Commefxe and Trade Group and has vast experience in commerce and training, education, development of trade and commerce officers.
On Tuesday, 8th Jan 2020, Mr. Azam Mohammed former Consul General & Trade Minister and Mr Nadeem Sheikh Director Public Relations of Sada e Watan Sydney met Mr Ashraf with their families . They both welcomed him to Sydney and extended best wishes and informed him of the excellent Pakistan Australian Community and assured him that all of the community would be pleased to extend full cooperation to him.

Talking to Sada e Watan, Mr Ashraf informed of his core objectives which is to promote Pakistan's economic interest, promote Pak Australia economic cooperation and to represent the interest of the Community at all forms. He informed that he will extend cooperation to all segments of the Community without any preferences and will be a team member in promoting community's interests , unity, wellbeing in all and every manner he can.
He appealed to the community to feel free to approach him on any relevant issues. He said his ministry policy and instructions are to keep an open door policy and solve all their genuine problems and issues.

The editorial Board of Sada e Watan, on behalf of the community welcomes the new CG of Pakistan & his family and assured him of its fullest cooperation.
Nadeem Sheikh, Azam Mohammed and CG Muhammad Ashraf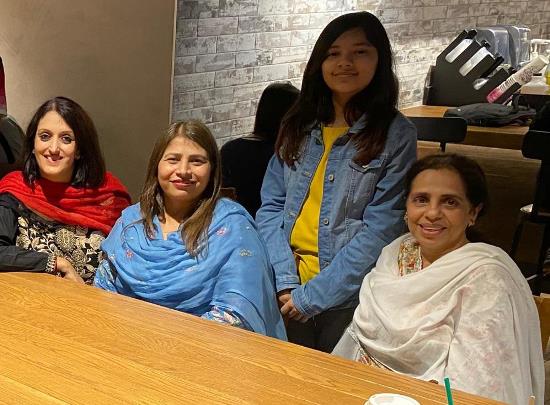 Nazlee Nadeem, Mrs Fouzia Ashraf, Hafsa and Sarah Azam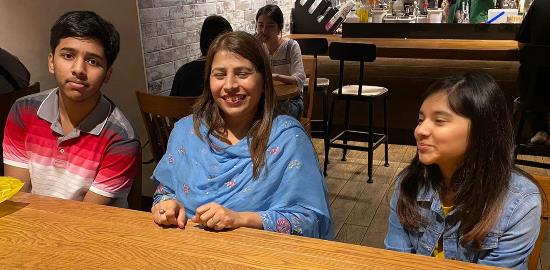 Shaheer Ashraf, Mrs Fouzia Ashraf and Hafsa Ashraf