Sada-e-Watan Sydney ™
sadaewatan@gmail.com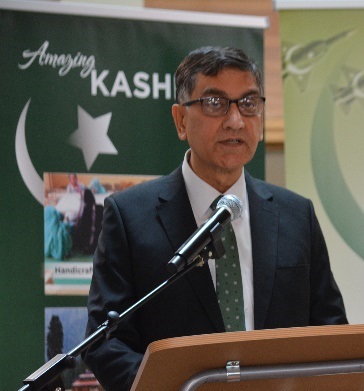 High Commissioner Mr. Babar Amin
Pakistan High Commission hosted a 'Defence Day' Reception in Canberra
The 'Defence Day' Reception was held today at the Pakistan High Commission, Canberra. It was attended by a large number of Australian armed forces personnel, diplomats, Defence Attaches, government officials and Pakistani community members. The Day was celebrated in solidarity with the people of Kashmir.

Welcoming the guests, High Commissioner His Excellency Mr. Babar Amin stated that Pakistan-Australia bilateral relations were mutually beneficial and were based on the common desire for promoting regional and global peace, security and prosperity. He mentioned that Pakistan and Australia enjoyed strong cooperation in defence and security domains as well.

The High Commissioner also highlighted the plight of eight million Kashmiris in the Indian Occupied Jammu & Kashmir (IOJ&K) where curfew had been clamped down accompanied by blackout and economic shutdown for more than a month. This has resulted in acute shortage of food, medicines and essential supplies. He urged the international community to take effective measures to avert the humanitarian crisis in the Indian Occupied Jammu & Kashmir and to speak up for their human rights.

The High Commissioner reiterated Prime Minister Imran Khan's statement that Pakistan would continue to extend political, diplomatic and moral support to the people of Jammu and Kashmir.
DA Brig. Muhammad Asim Khan
Defence Adviser, Brig. Muhammad Asim Khan also spoke at the occasion and briefed about the professional strengthens of the armed forces of Pakistan. He also highlighted the global peace keeping operations and contributions of Pakistan Army in the international fight against terrorism.

The Australian Military Academy Band played National Anthems of Pakistan and Australia. They also played the tune of Pakistan's popular Qawali of late Nusrat Fateh Ali Khan 'Dam Mast Mast' which was highly liked by the participants.

The guests were served with traditional Pakistani cuisine. The High Commissioner Babar Amin welcomes all guests at the Reception.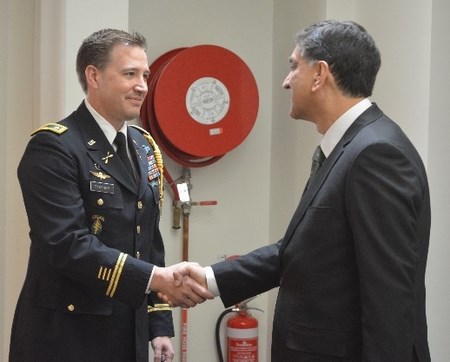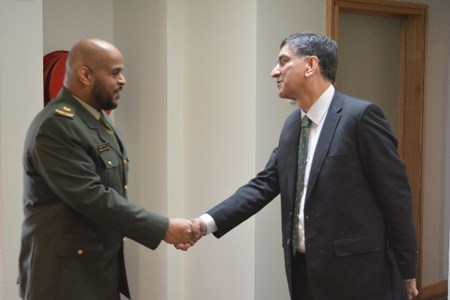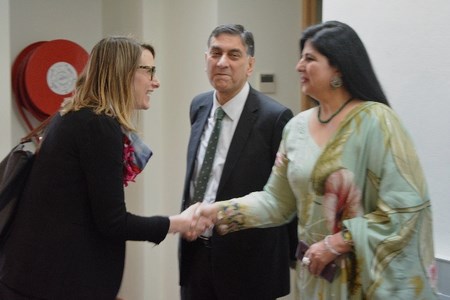 Mrs Uzma Babar Welcoming guest at reception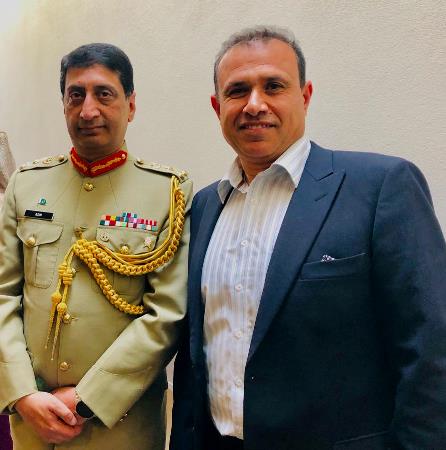 Brig Asim Khan and Sohail Khan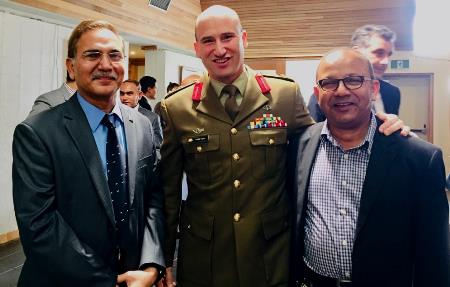 Retired DA Brig Babar Virk with guests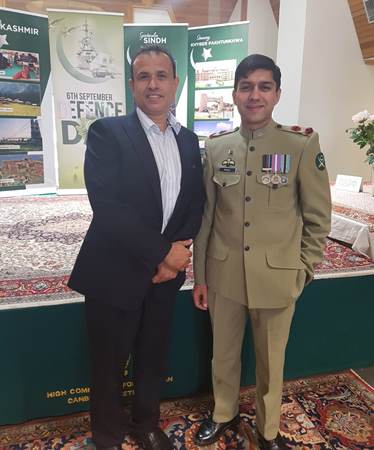 S. Khan with Major Waqar Khan Bittani (D I Khan)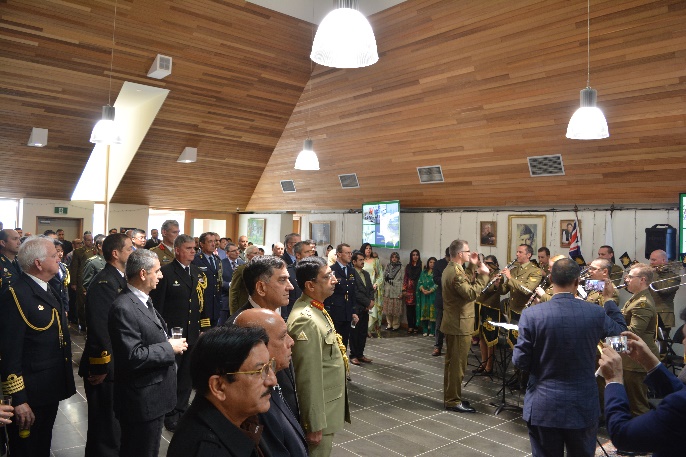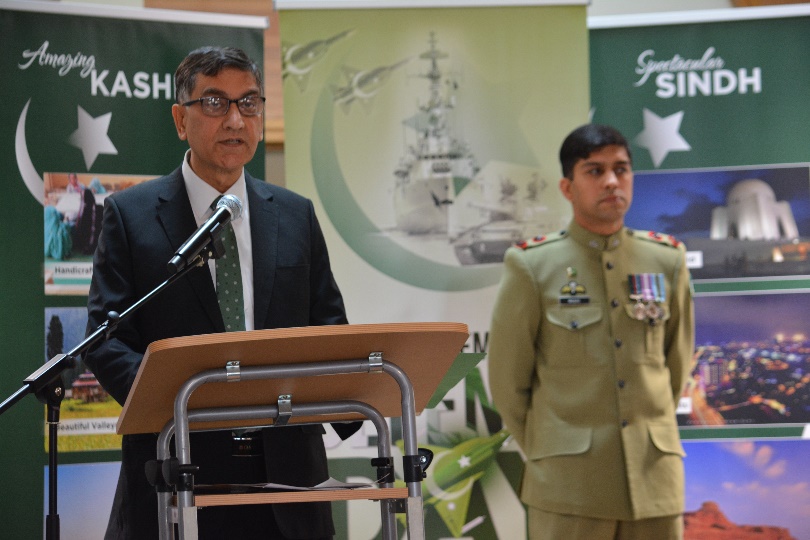 H.E. Babar Amin speaking on the occasion of Pakistan Defence Day 2019