Sada-e-Watan Sydney ™
sadaewatan@gmail.com
Please pray for Fast Health Recovery of Dr Akram Hassan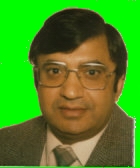 Health Condition of Dr Akram Hassan is not satisfied; Please pray for his fast recovery
(Syed Zafar Hussain, Editor-in-Chief Sada-e-Watan)
Sydney; 17 Sept 2019 - Famous Australian Pakistani Personality, Advisor of Sada-e-Watan Sydney Dr. Akram Hassan is sick and admitted in local hospital in Sydney. His health condition is not well. Chaudhary Dr. Akram Hassan is from Faisalabad Punjab. He gets MBBS degree from Nishtar Medical University Multan. He was practicing as Medical professional at the Lakemba Sydney since more than 45 years. He is highly regarded person of our community.
Dr Akram Hassan is one of the founder of Pakistan Association of Australia and trustee of Australia Pakistan Medical Association. Dr Akram Hassan always participated in welfare activities & Charity projects. He is sincere person with Big heart and he always gives donations/ assistance to individual. Whenever Government of Pakistan required financial help for floods. Earth quakes or war with India, Dr. Akram Hassan name is always top of the list of all donors.
Mrs. Nighat Akram Hassan and his friends Dr Ahsan Madni, Dr Shaukat Javed, Dr Aslam Chaudhary, Dr Amanullah Khan, Dr Ishrat Ali, Dr. J.E. Mahmood, Dr Farooq Wasti, Dr Shabbir Haider, Dr Sultan Aly, Dr Sayeed Khan, Dr Mohammad Amjad, Dr Akhtar Malik, Dr Baqir Raza, Dr Danish Khan, Dr G A Khan, Dr S M Habib, Syed Zafar Hussain, Dr Imran Kassam, Dr Khurram Kayani, Bashir Malik, Dr Sikander Naseeb Khan, Nadeem Sheikh, Bashir Ahmad Chaudhry. Dr Akhtar Malik, Ashraf Shad, Ejaz Khan, Manzar Mirza, Adeeb Qureshi, Dr Tauqir Ahmad, Faisal Shamsi, Jaffer Nadeem, Malik Saad Bobby, Zahoor Sheikh, Maqsood Malik, Dr Taufeeq Shah, Hon. Senator Dr Mehreen Faruqi, Azam Mohammed, Syed Javed Shah, Asif Qamar, Zaheer Alavi, Mushtaq Barkat, Riaz Malik, Raja Hameed, Nouman Munir, Afroz Shaheen and other close friends requested readers of Sada-e-Watan to pray for Dr Akram Hassan long life with good health.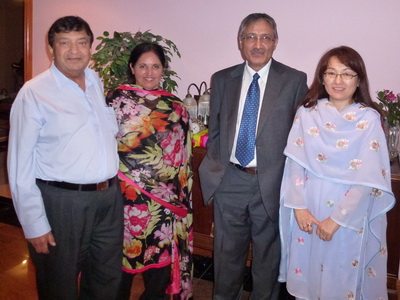 Dr Akram Hassan, Nighat Hassan with former High Commissioner
of Pakistan for Australia H.E. Abdul Malik Abdullah and his wife