Sada-e-Watan Sydney ™
sadaewatan@gmail.com
Host Hafiz Shahid Iqbal with wife
Leading Pakistani Personality Hafiz Shahid Iqbal Chaudhary hosted a Lunch at Bella Vista Sydney
Sydney; (Sada e Watan report) Prominent Businessman, Former President Pakistan Association of Australia Hafiz Shahid Iqbal Chaudhary hosted a Lunch at his residence Bella Vista Sydney on Sunday, 12th October 2019. Mr. Imran Butt Pahalwan prepared exclusive Lahori, Sahiwal & Gujranwala historical Desi dishes with BBQ on site.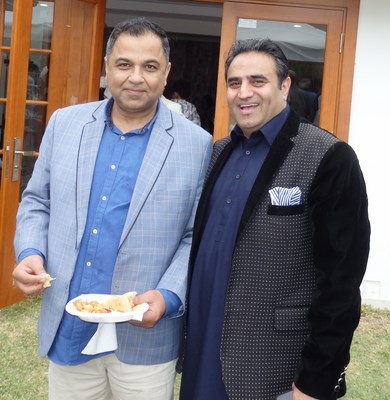 Zaheer Alavi and Hafiz Shahid Iqbal Chaudhary
More than 250 family friends attended outdoor Lunch party & enjoyed Fresh Nan, Halwa Puri, Tikka, Kebab, delicious Food variety with Falooda Kulfi, tasty sweet dishes and Crispy Jalebi.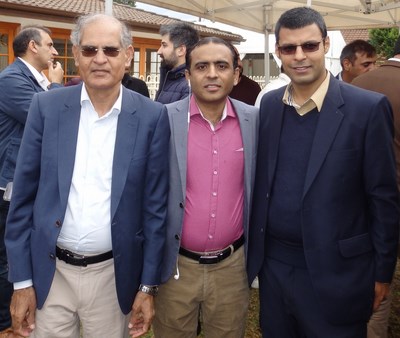 Syed Zafar Hussain, Mirza Aurangzaib and Raja Taseer
All guests thanks so much for inviting for your weekend Breakfast + BBQ Tandoori Lunch. All guests had a fantastic time. The host Hafiz Shahid Iqbal Chaudhary and his wife thanks for best wishes and promised hosting similar high level Party during the New year 2020.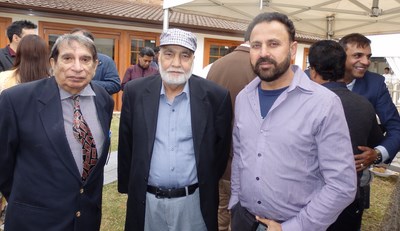 Dr Ali Sarfraz, Sufi Javed Iqbal and Ahsan Rana
Ashraf Chohan, Azam Mohammed and Shoaib Hanif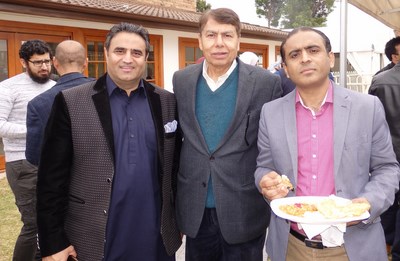 Hafiz Shahid Iqbal, Wing Commander (R) Usman Khan and Aurangzaib Baig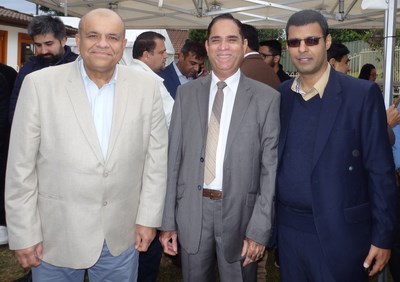 Sohail Shamsi, Syed Javed Shah and Raja Taseer
Saad Malik, Tariq Cheema, Fateh Ullah Butt and Javed Hussain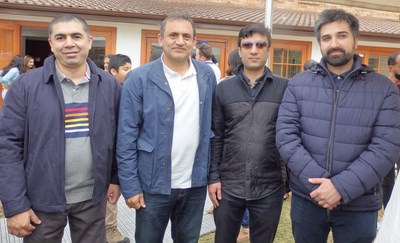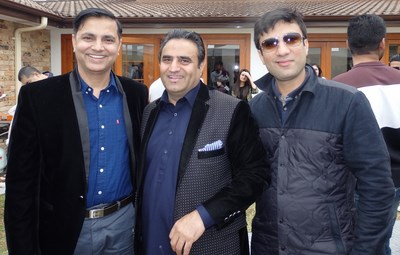 Dr Israr, Host Hafiz Shahid Iqbal and Fahad Malik,
Meena Rahat Munir and Nafisa Zafar Hussain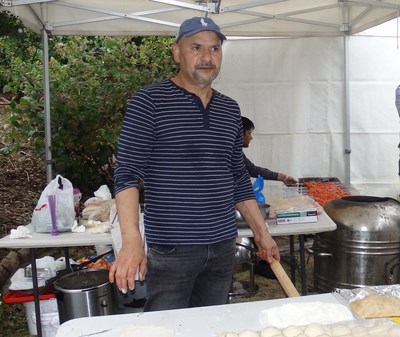 King of Desi Catering; Imran Butt Pahalwan of Gujranwala
Dr Toufiq Shah, Dr Ali Sarfraz, Javed Hussain, Haji Shabbir Iqbal and Hafiz Shahid Chaudhary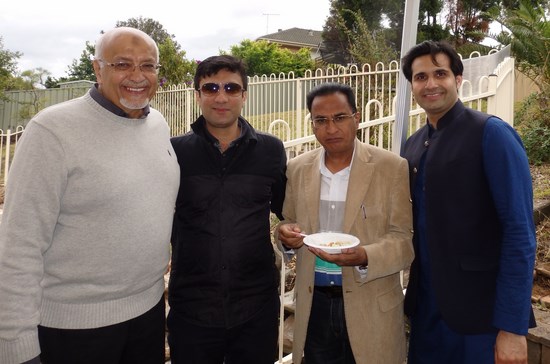 Zain Sheriff, Fahad Malik, Haji Shabbir Iqbal and Mr Mateen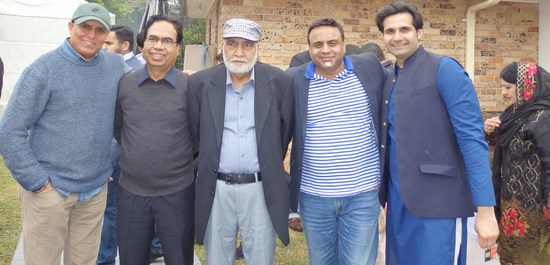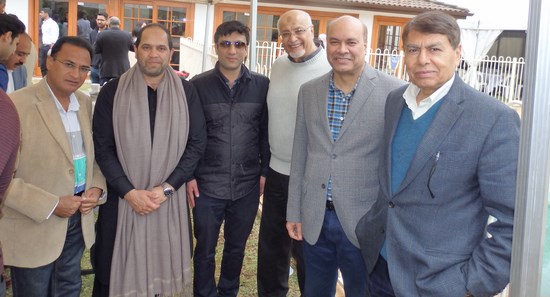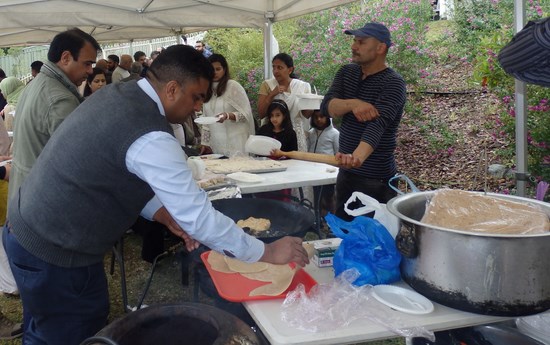 Zafar Hussain, Adil Khan, Azam Mohammed, Hafiz Shahid, Adil Khan, Prof Rahat Munir and Fahad Malik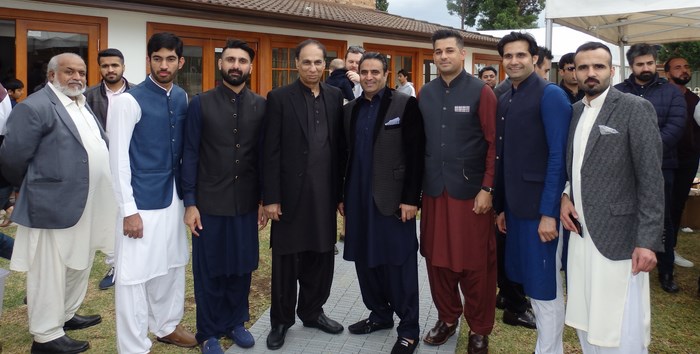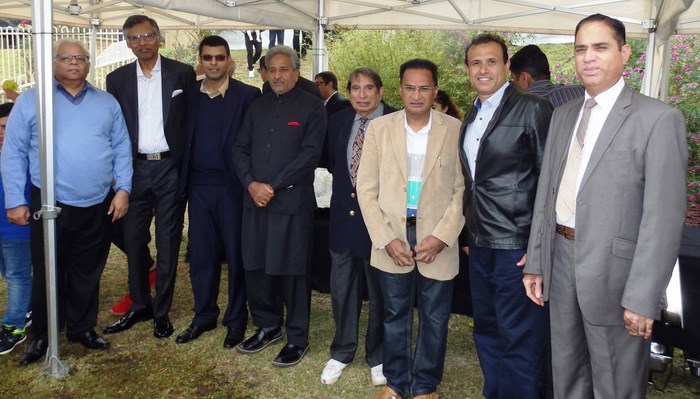 Azam Mohammed, Prof Rahat, Raja Taseer, FatahUllah Butt, Dr Sarfraz, Haji Shabbir Iqbal, Sohail Khan and Javed Shah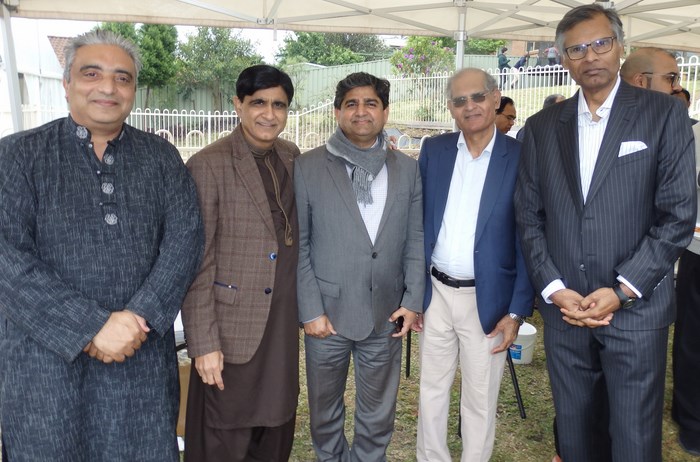 Nadeem Elahi Sheikh, Latif Chaudhary, Iftikhar Rana, Syed Zafar Hussain and Dr Prof. Rahat Munir
Ashraf Chohan, Azam Mohammed, Shoaib Hanif,, Host Hafiz Shahid Iqbal, Dr Israr and Fahad Malik