Sada-e-Watan Sydney ™
sadaewatan@gmail.com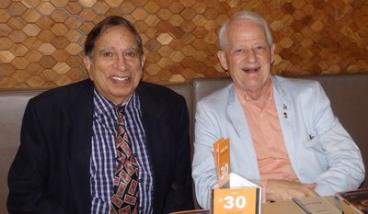 Dr Ali Sarfraz and Hon Philip Ruddock
President Kashmir Council of Australia Dr Ali Sarfraz hosted a Lunch in the Honour of the Hon. Philip Ruddock
On Saturday, 23rd Nov, 2019, the President Kashmir Council of Australia Dr Ali Sarfraz, former President Pakistan Association hosted a casual Lunch in the Honour of the Hon Philip Ruddock, former Federal Attorney General & Minister for Immigration and Multicultural Affairs. The Hon Philip Ruddock was elected President of the NSW Liberal Party in 2017.The Hon. Philip Ruddock has had a distinguished career in law and politics and is currently the popularly elected Mayor of Hornsby Shire.
Hon Philip Ruddock and Syed Zafar Hussain
The lunch was held at the "Rashays" restaurant Liverpool Sydney and attended by Abdul Ghafoor Butt, Mumtaz Mian, Syed Zafar Hussain, Shafiq Khan, Munir Hussain and Keysar Trad.
President Kashmir Council of Australia Dr Ali Sarfraz highlight the issue of Kashmir and hope that Australian Government will play its positive role on the international level.
Kashmir Council presented to Hon Philip Ruddock
Dr Ali Sarfraz said that human rights abuses in Jammu and Kashmir, a disputed territory administered by India, are an ongoing issue. The allegations range from mass killings, forced disappearances, torture, rape and sexual abuse to political repression and suppression of freedom of speech.
Dr Ali Sarfraz said that we are extremely concerned that the population of Indian-Administered Kashmir continues to be deprived of a wide range of Human Rights and we urge India to withdraw its troops from Jammu and Kashmir and fully restore the rights that are currently being denied.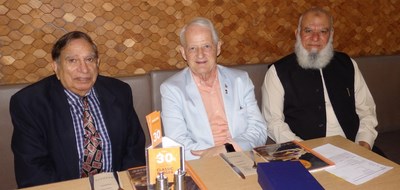 Dr Ali Sarfraz, the Hon Philip Ruddock and A G Butt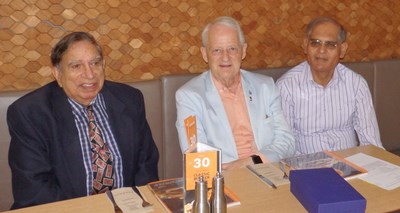 Dr Ali Sarfraz, Hon Philip Ruddock and Syed Zafar Hussain
Dr Ali Sarfraz, the Hon Philip Ruddock and A G Butt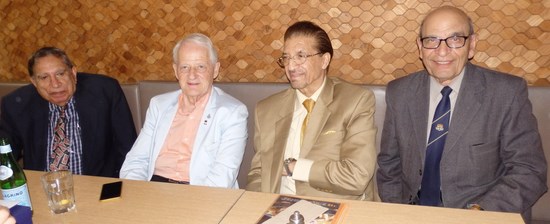 Dr Ali Sarfraz, the Hon Philip Ruddock, Shafiq Khan and Munir Hussain

Mumtaz Mian, Dr Ali Sarfraz, the Hon Philip Ruddock, A G Butt and Keysar Trad