Sada-e-Watan Sydney ™
sadaewatan@gmail.com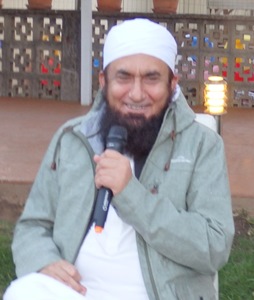 Maulana Tariq Jameel
World renowned Islamic scholar and speaker Maulana Tariq Jameel delivered his Special Lecture/ Bayan at Greenacre Sydney
(Syed Zafar Hussain, Editor-in-Chief Sada-e-Watan Sydney)
Maulana Tariq Jamil is a globally renowned religious scholar and public speaker of Pakistani descent who has found popular appeal amongst Muslims across the world.
Maulana Tariq received his Islamic education from Jamia Arabia, Raiwind, and is frequently invited to deliver Islamic speeches where he actively promotes peace and harmony, tolerance and respect for everyone.
Having recorded hundreds of lectures, his work is widely available to the public and encompass a broad range of topics and issues both related to Islam and questions of social justice and community cohesion. Maulana Tariq is specifically known for his emphasis on self-rectification and self-accountability in order to be a valued member of society. Currently the Chairman of Madrasa "Jamia Al Hasanain" in Faisalabad, Pakistan, he is also listed in the Top 50 of The World's Most Influential Muslims for 2018.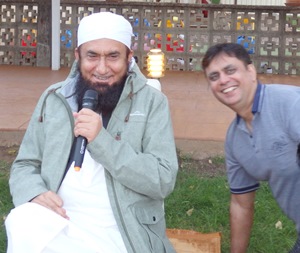 Maulana Tariq Jameel and Naeem Ul Haq of PTI
Maulana Tariq Jameel visited Australia for 2 weeks from 4 Oct 2019. He visited Sydney and Melbourne and speaks at few crowded public gatherings. He met different dilatation & media personalities. In Sydney, he was staying at the residence of Hafiz Kamran in Greenacre. On the evening of Tuesday, 8th Oct 2019, Maulana Tariq Jameel addresses guests including President Pakistan Australia Business Council Iftikhar Rana.
During his talk, Maulana Tariq Jameel promoted tolerance and unity in the wider society. Respected for his simple and modest lifestyle, the much-celebrated scholar has delivered powerful sermon in his calm and soothing manner.
Readers of Sada-e-Watan can watch Maulana Tariq Jameel Lecture after click on this Link;
https://www.facebook.com/rootyhillmasjid/videos/978006145881527/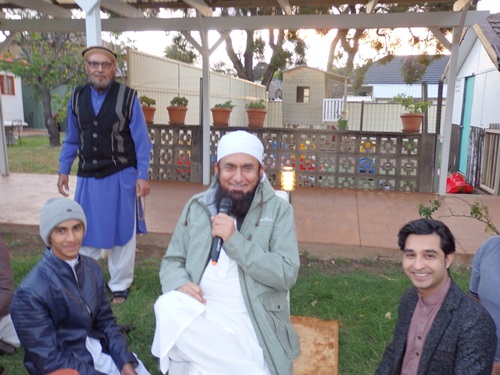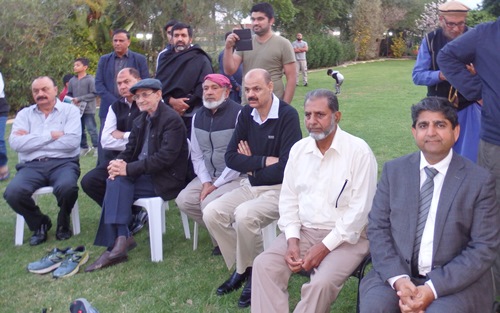 Iftikhar Rana, Hanif Muqaddam & other guests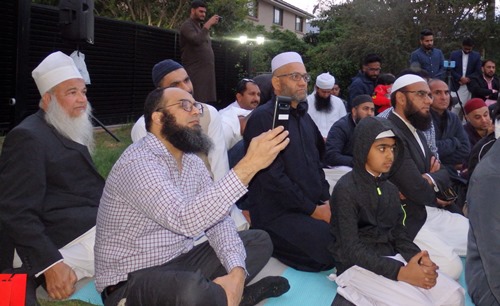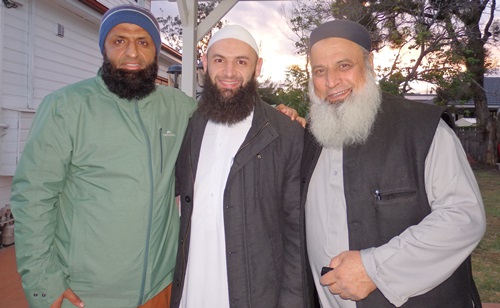 Host Hafiz Kamran, Malaz Majanni and Javed Nazar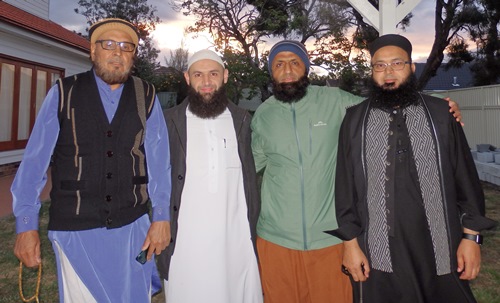 Rana Munir Khan, Malaz Majanni, Hafiz Kamran and Molana Sahib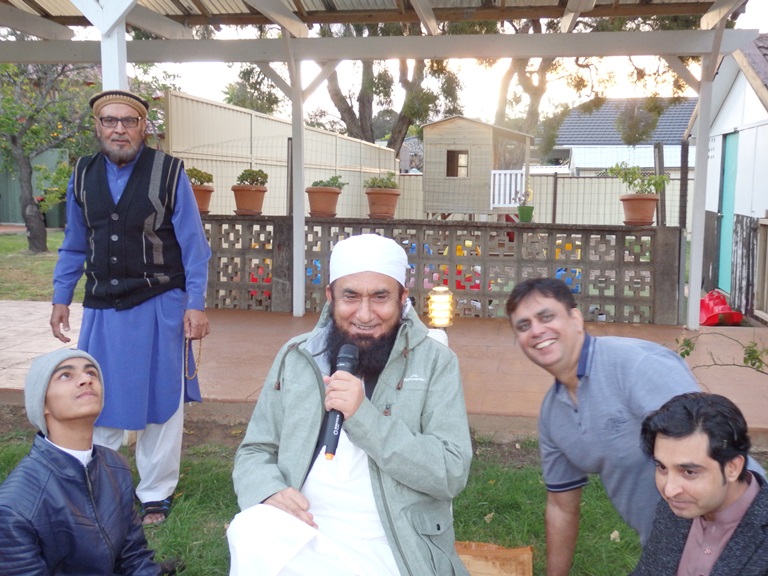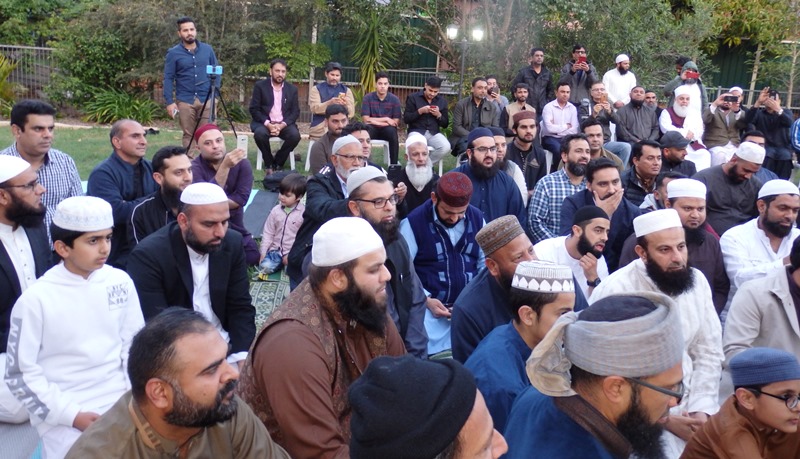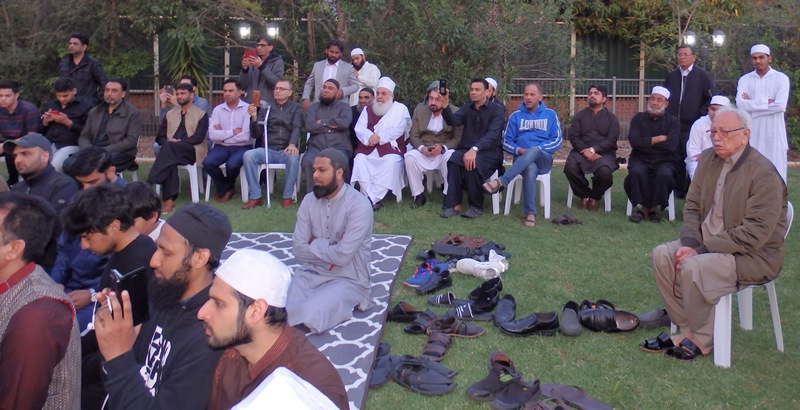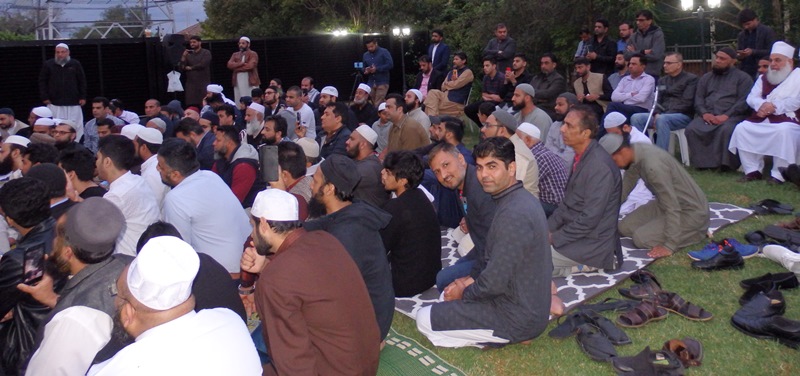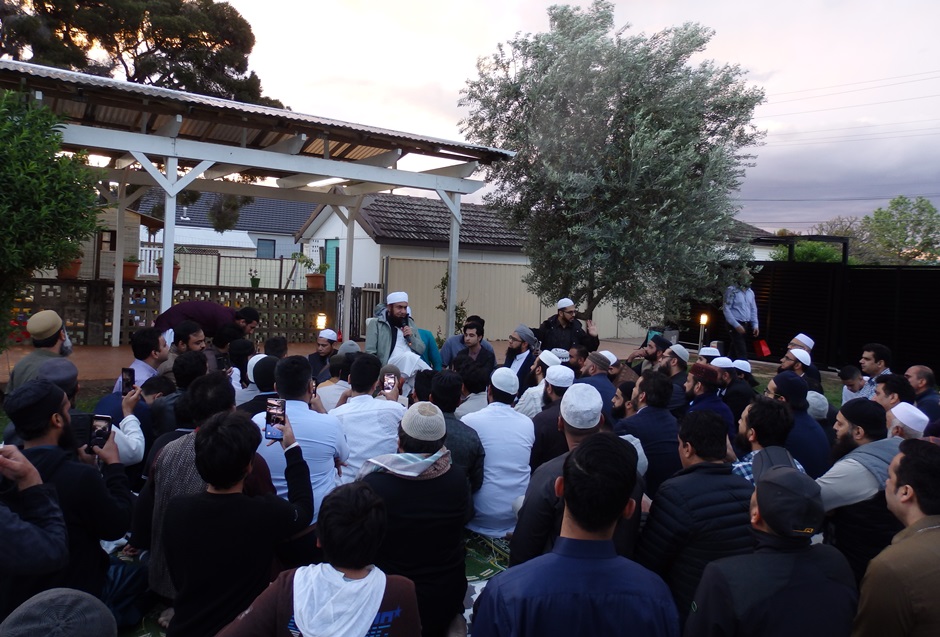 **************************************