Sada-e-Watan Sydney ™
sadaewatan@gmail.com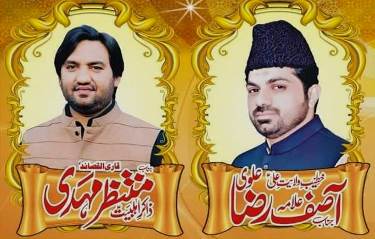 World known Islamic Scholar Allama Asif Raza Alvi and Awards winning Zakir Muntazir Mehdi recited 4 days Eid-e Ghadeer Festival at the Alamdar Centre Granville Sydney
On the special invitation of Dr Syed Mohammed Hasnain and Mr. Hassan Rana, world known Islamic Scholar Allama Asif Raza Alvi and Awards winning Zakir Muntazir Mehdi are visiting Australia. It is Allama Asif Raza Alvi's second and Zakir Muntazir Mehdi's First visit of Australia. They recited 4 days Eid-e Ghadeer festival at the Alamdar Association of Australia Centre Granville Sydney on 18, 19, 20 and 22 August 2019. Both religious dignitaries also visited Melbourne and recites Milad in Victoria.
At Granville Centre and at the residence of Mir Barkat Ali, the special prayers of Eid-e Ghadeer was lead by Molana Rehan Haider Zaidi.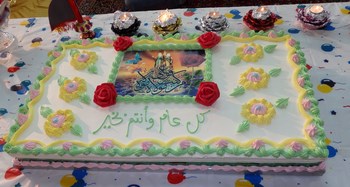 Cake of the celebrations
Allama Asif Raza Alvi is Leading speaker of Majalis and Mubahila. His intellectual work is with references based on Quran, Hadith and history. He always presented unique details about the Prophet and his family's life. Allama Asif Raza Alvi speaks in simple impressive way and expressed philosophy of Imam-e-Hussain with the History of Mu'awiyah & Yazid, events of 'Ashura and Highlights of Karbala.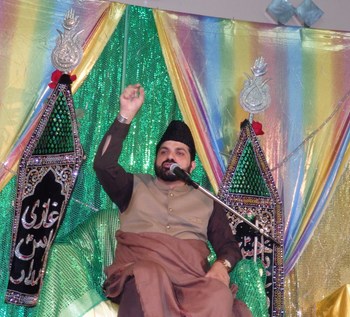 Allama Asif Raza Alvi
Allama Asif Raza Alvi is considered one of the Greatest Shia Alim of Pakistan. He originally belongs from Faisalabad but settled in Lahore. Allama Asif Raza Alvi is popular speaker and he is already booked for visit to Middle East, Africa, Europe and Australia in coming 5 years. He talked about the Varieties of Religious Experience and in his Lecture with topic, he explained summary of historical event of Islam about Ghadeer.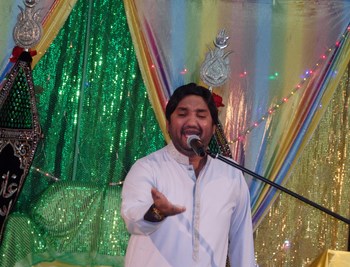 Zakir Muntazir Mehdi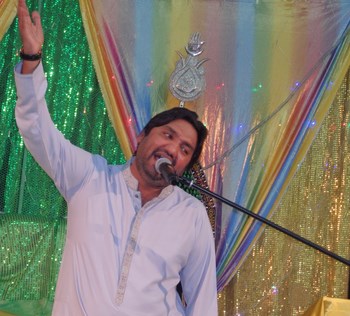 Popular Zakir Imam Hussain, Mr. Muntazir Mehdi recited Punjabi and Urdu Qaseeda & Naat in his powerful voice & style.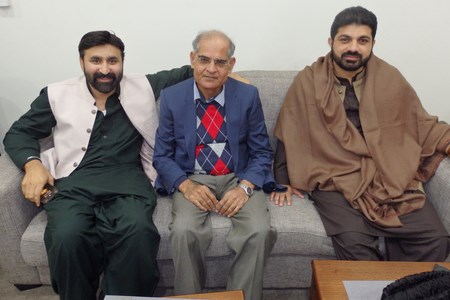 Hassan Rana, Syed Zafar Hussain and Allama Asif Raza Alvi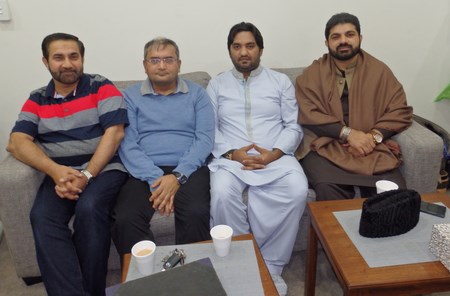 Shamim Zaidi, Dr Syed Hasnain, Zakir Muntazir Mehdi and Allama Asif Raza Alvi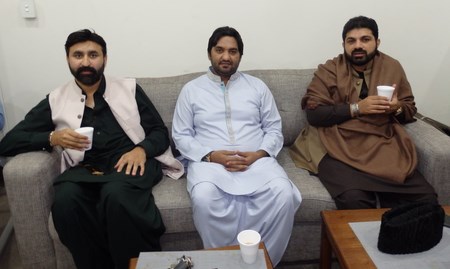 Hassan Rana, Zakir Muntazir Mehdi and Allama Asif Raza Alvi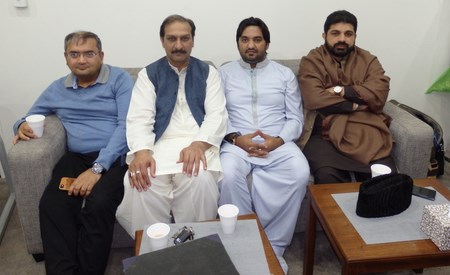 Dr Syed Hasnain, Asad Rana, Zakir Muntazir Mehdi and Allama Asif Raza Alvi
Dr Syed Hasnain, Safdar Changazi, Zakir Muntazir Mehdi and Allama Asif Raza Alvi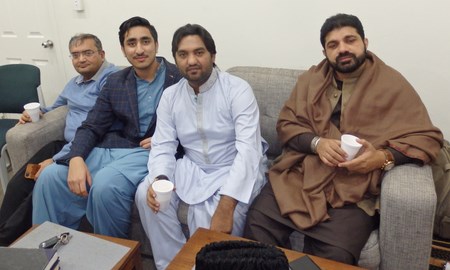 Dr Syed Hasnain, Nabeel Rana, Zakir Muntazir Mehdi and Allama Asif Raza Alvi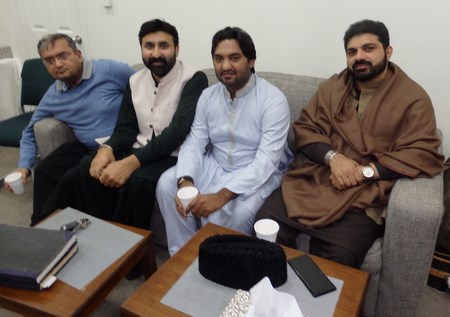 Dr Syed Hasnain, Hassan Rana, Zakir Muntazir Mehdi and Allama Asif Raza Alvi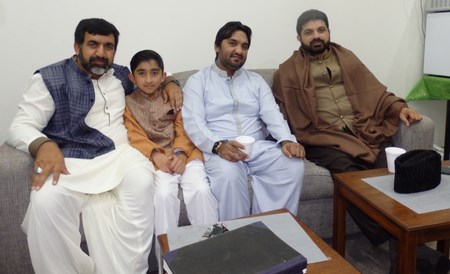 Abbas Rana, Muhammad Rana, Zakir Muntazir Mehdi and Allama Asif Raza Alvi
Syed Zafar Hussain, Abbas Rana, Zakir Muntazir Mehdi and Allama Asif Raza Alvi