Sada-e-Watan Sydney ™
sadaewatan@gmail.com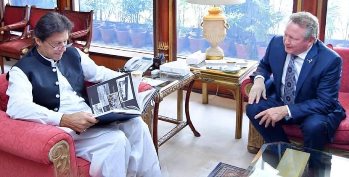 PM Imran Khan and Mr. Andrew Forrest
Australian Tycoon Andrew Forrest visited Pakistan, met Prime Minister Imran Khan and Chief of Army Staff General Qamar Javed Bajwa and expresses interest to invest in Pakistan
On 7th July 2019, The Leading Australian Business Executive Andrew Forest called on Prime Minister Imran Khan in Islamabad. They discussed the matters pertaining to mutual interest during the meeting.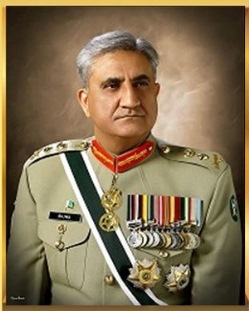 General Qamar Javed Bajwa
Australian billionaire Andrew Forrest of Perth visited Pakistan and met Prime Minister Imran Khan and Chief of Army Staff General Qamar Javed Bajwa to discuss investment opportunities and to offer assistance in eradicating polio from the country.
During the meeting, the Prime Minister Imran Khan was accompanied Federal Commerce Minister, Health Minister, Power Minister and other officials. The Australian billionaire assured the premier that he would help Pakistan in its efforts to eradicate polio from the country and would fund childcare programmes. He also made a commitment to substantially invest in Pakistan.
Dr Shahbaz Gill, Mr. Andrew Forrest and Sahibzada Jahangir
On Monday, 8th July 2019, Australian business tycoon, Andrew Forrest address a Media Conference and said that he would support Pakistan in eradication of Polio disease and would also invest in mining sector. Addressing a press conference flanked with Dr Shahbaz Gill and Sahibzada Amir Jahangir, Mr. Andrew Forrest said that he was very much impressed by the honest policies of the Prime Minister Imran Khan, therefore he came to Pakistan for investment.

Mr. Andrew Forrest said that he had met with Prime Minister and Commerce Minister who encouraged him and extended their full support regarding investment in Pakistan. Speaking on the occasion, spokesperson Chief Minister Punjab Dr Shahbaz Gill said Andrew Forrest is one of richest business man of Australia and he (Andrew) wanted to make investment in Pakistan in various sectors including mining.

Dr Shahbaz Gill said Sahibzada Amir Jahangir leader of Pakistan Tehreek e Insaf (PTI) Europe chapter was host of Andrew Forrest and he was making all out efforts for bringing foreign investment in Pakistan through big investors. He said due to business friendly policies of the incumbent government foreign investors were keenly interested in investment in Pakistan.

Spokesman Punjab government Dr Shahbaz Gill said Pakistan has huge potential in various sectors and the government under the leadership of Prime Minister Imran Khan is making efforts against corruption to improve governance in the country.

Mr Andrew Forrest said his company has rich experience in the mining field and will utilize latest technology in this business. He said exports are vital to improve economy of Pakistan. Speaking on the occasion, Dr Shahbaz Gill said the visit of Australian businessman reflects the improved security environment of the country for which armed forces have rendered huge sacrifices. He said trust of international community on business friendly policies of Pakistan is increasing.