Sada-e-Watan Sydney ™
sadaewatan@gmail.com

South Asian Muslim Association of Australia (SAMAA) Sydney Harbour Cruise
A big number of South Asian Muslim Association of Australia SAMAA seniors, some of them accompanied with family members, SAMAA team members and volunteers as well as SAMAA well-wishers filled the two storey Princess Cruises boat to its capacity on Sunday 17 Feb 2019 to enjoy the annual event. As the boat cruised through the Sydney waters for three hours, starting at the Darling Harbour and touching the iconic spots of the Sydney Harbour and its many spectacles, the elderly enjoyed the scenic views.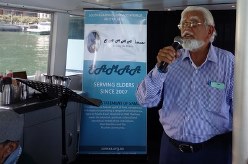 Rauf Rizvi
Mr Rauf Rizvi commenced the stage programme with a Naat.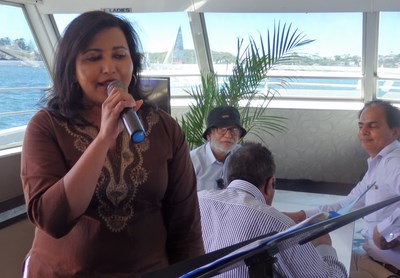 Priya Dass
The cold breeze made it a perfect weather as the audience were entertained by Shahid Malik and Priya Dass with melodious Bollywood songs of 70s and 80s. Mr Fasihuddin Khan kept the audience engaged with his interactive skills during the musical programme. It also happened to be the birthday of Mr Kazim Hussein, the senior most person on the boat which was celebrated with birthday greetings and loud applause for his services to the community.
Mr Hassan Qureshi
Earlier during information session, Mr Hassan Qureshi introduced the speakers. The guest speaker Mr Muhammad Clark gave an inspiring talk about Islamic values and teachings. Mr Clark, a revert and a geophysicist, a father of 4 with a Bachelor in Medieval History, Philosophy and Arabic from the University of Sydney and a Masters of Islamic Studies from the University of Melbourne, spoke about importance of bringing up children and to inculcate in them the great moral character. Such children would respect and service parents when they get old.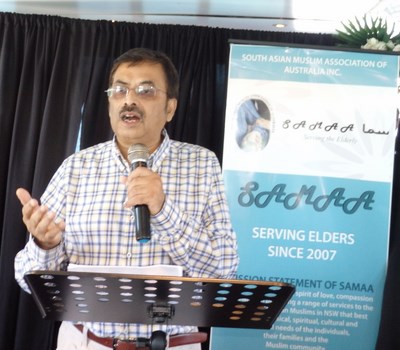 Mr Zahid Jamil
Mr Zahid Jamil of SAMAA emphasized the need for elders to register themselves with My Aged Care so that their needs can be assessed. Myagedcare is the start point to access Australian Government funded services. He said that our community elders show extreme reluctance in telling us their needs which become a hindrance in arranging services for them. He said SAMAA has arrangements with Uniting, one of the biggest service providers as well as IWAA, a Muslim service provider. However many seniors miss out on services they are qualified for due to them not accessing the appropriate channels.
Mr Zahid Jamil also spoke about Gallipoli Nursing Home in Auburn with whom SAMAA has signed a MoU recently. Gallipoli Home is the first aged care facility in Sydney built by a Muslim institution to fulfill the needs of Muslim & culturally diverse elders. Until now there were no aged care homes that adequately catered for the specific needs of our culturally diverse Muslim community. Its staff speak Turkish, Arabic, Urdu, Bangla and Hindi, to cater for over 10 different cultural communities. Gallipoli Home and SAMAA wish to work together to support each other in providing assistance and support to the local South Asian elders. Mr Jamil said that admission in Gallipoli Home may need a refundable bond amount but that should not deter seniors needing quality care.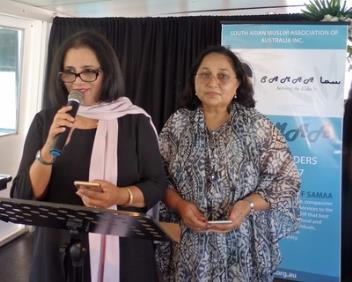 Shaheen Aleemullah and Mrs Mona Zahid
Mrs Shaheen Aleemullah and Mrs Mona Zahid conducted an entertaining quiz competition for seniors who received prizes for the correct answers.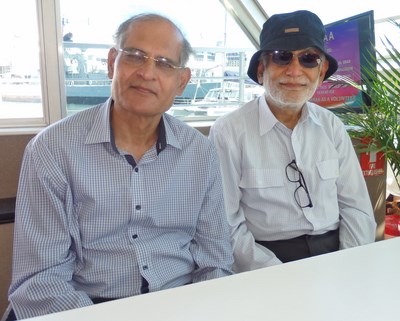 Syed Zafar Hussain and Former CG Pakistan Mr. Ejaz Ahmad
The event concluded with much appreciation from seniors and other attendees who had a great outing on the day.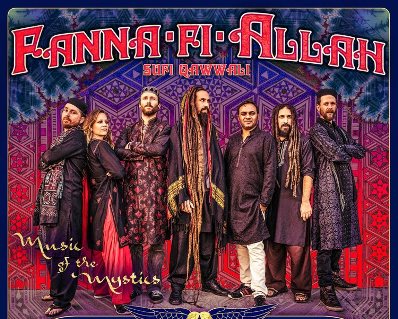 The next SAMAA event is the Mehfil-e-Qawwali which will be held at Bankstown Sports Club Theatre on Sunday 7 April 2019. This theatre is a state of art facility with ultra-modern acoustics. Fanna Fi Allah group have mastered the art of Qawwali through years of rehearsals in the subcontinent and performing tours around the world.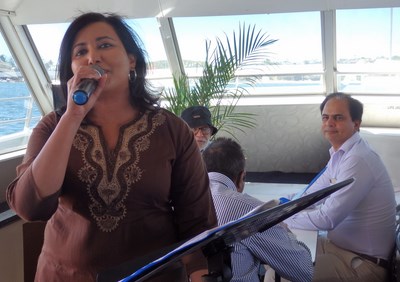 Local Famous Singer Priya Dass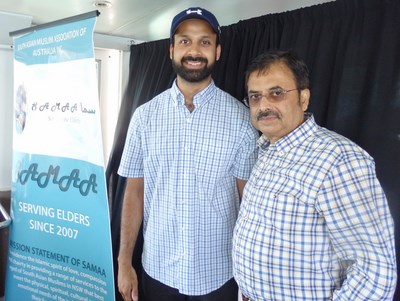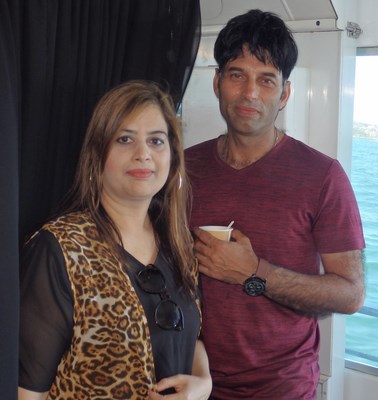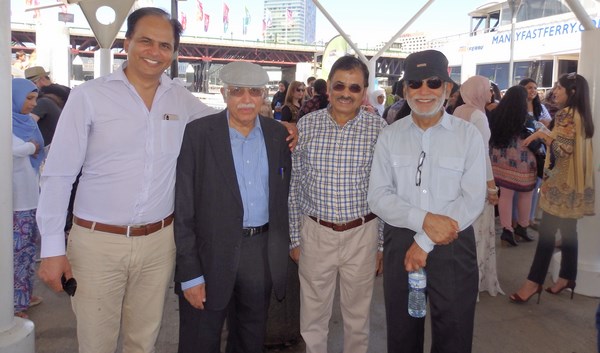 Mr Muhammad Clark talking about Islamic Values