Sada-e-Watan Sydney ô
sadaewatan@gmail.com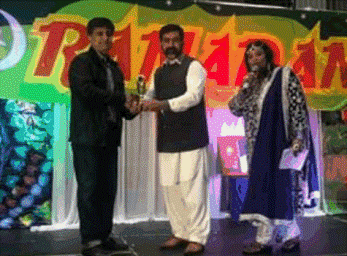 President PAA Abbas Rana distributing Awards
Thousands attended Ramadan Eid Bazaar at Whitlam Centre Liverpool Sydney
Ramadan Eid Bazaar is a highly successful multicultural festival organised every year to celebrate the end of Holy Month of Ramadan and the beginning of Eid Festival. With Free Entry And Free Parking this festival is attended by thousands of people from various communities. Ramadan Eid Bazaar held on Saturday, 1st June 2019 at Whitlam Centre Liverpool Sydney.
The Ramadan Eid Bazaar also has several stalls with jewellery, accessories and clothing and even footwear stalls selling something for everyone. There is also a fashion parade that showcases the latest fashion in the hall. The Muslim community in Liverpool area makes a great multicultural mix with people from other faiths in the area who also support the event wholeheartedly. Many locals also turn up to enjoy the tasty dishes as well as buy clothes and enjoy the atmosphere.
This fun family event starts at 3 pm and goes on till late at night. The Ramadan Eid Bazaar is a traditional food fair festival where the revellers come all dressed up in a joyous mood to celebrate this religious occasion with everyone in Sydney.
Thank you Sydney for your full support towards the most Anticipated event Ramadan Eid Bazaar Festival in Whitlam Centre Liverpool Sydney. Team REB members wish to extend their heart felt gratitude to our valued sponsors, patrons, family and friends for making Ramadan Eid Bazaar a mega successful event. Great team work AJ Singh Event Oz, Raja Taseer Hum Watan ,
Sada -e- Watan Sydney Zafar Shah ji, Naaz Khan MGS Group, Shirin Tarang Radio Tarang, Shafaq Tazeem Naqvi ji, Farjad Mahmood , Varun Tiwari friends World TV, Hemu Negi, Fiji Times Sydney Navneet ji, Lucky Singh ji and Balbir Singh ji.

Thanks all dignitaries MPs and Councillors Hon Mayor of Liverpool Wendy Waller, MP Paul Lynch, Councillor Nathan Hagarty, Councillor Jeff Shelton Liverpool city council ,
Councillor Moninder Singh ji, Councillor Suman Saha ji, Councillor Masood Chowdhury ji , DR Yadu Singh ji, Iftikhar Rana Saheb , Abbas Rana Saheb Pakistan Association of Australia and other members.
Special thanks to Raabta TV (Dave Sidhu ji )
Association with Kaur Collection Sydney (Sukhnandan Grewal ji) for most magnificent Fashion Show of Sydney showcasing latest Ethnic Fashion with gorgeous models.
Thank you khushi Soda Director
Mie Stunnings Make Up Artist
Vinz Photography.
Thank you Maxine ji and team for showcasing a beautiful traditional Hijab fashion show.
Thanks for special hand Ranjanna Ram, Hema Pillay, Yusra Malik . Also to our singers and performers, Yahya Khan, Tariq Mahmood Saheb, DJ Shalen Vijay , Priya, S Cherry Zia, Mehreen Javed for singing Australian National Anthem .
Thank you Ashok Kumar ji , Harmohan Walia ji, Manju Mittal ji, Neena Badhwar ji.
Sashi Lalís Heartfelt thanks to all dear friends who shared and supported my event you guys are my rock love you all . Forgive me if I have forgotten any of you.
>>>>>>>>>>>>>>>>>>>>>>>
Transcript of Speech of the President Pakistan Australia Business Council Mr Iftikhar Rana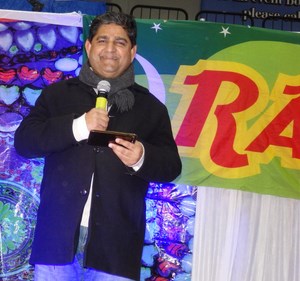 Iftikhar Rana
MY DEAR ELDERS, BROTHERS AND SISTERS. CHIEF ORGANIZER OF EVENT SASHI LAL, MY FRIENDS PRESENT WITH ME HERE
AS SALAMO ALIKUM AND GOOD EVENING.

IT GIVES ME IMMENSE PLEASURE TO BE AMONGST YOU TO ENJOY AND APPRECIATE THIS EVENING TOGETHER. WE ALL ARE SO LUCKY TO BE ENJOYING THIS AUSPICIOUS DAY OF EID.
AS WE ALL KNOW RAMZAN COMMEMORATES THE REVELATION OF QURAN TO ISLAMíS HOLY PROPHET MOHAMMED ( PBUH) WHICH FOCUSED ON THE NEED FOR EDUCATION, PEACE AND A JUST SOCIETY WHERE THERE IS NO DISTINCTION BETWEEN RICH AND POOR AND THE RULER AND RULED EXCEPT FOR DIFFERENCES BASED ON UPRIGHTNESS AND CONDUCT , THE SUPERIOR BEING ONE WHOSE CONDUCT AND DEALINGS WITH FELLOW BEINGS ARE GOOD.

RAMZAN GIVES US AN OPPORTUNITY TO REFOCUS OUR MINDS ON FAITH AND HEARTS TOWARD CHARITY. IT DOES NOT ONLY RESTRAINT US FROM FOOD AND DRINK DURING DAY TIME BUT REINFORCES NEED TO BE COMPASSIONATE AND JUST TOWARDS ALL NOT IN THE WHOLE MONTH ONLY BUT DURING OUR LIFETIME. THE DAYTIME FAST MAKE US EMPATHIZE WITH OUR BROTHERS AND SISTERS WHO ARE LESS FORTUNATE THAN US AND TEACHES US PATIENCE, TOLERANCE AND THANKSGIVING.

LET US REMEMBER THE LESS FORTUNATE AND THE VICTIMS OF POVERTY, WARFARE, TERROR, HATRED AND BIGOTRY. LET US PRAY FOR THEIR WELLBEING AND PROSPERITY.

THE COMMENCEMENT OF ALSO BRINGS JOY AND CELEBRATION AND RENEWED FAITH RAMADAN. MUSLINS AND NON MUSLIM FRIENDS ALL OVER THE WORLD SHARE THIS JOY AND CELEBRATE THE DAY WITH JOY AND JOYFUL ACTIVITIES BRINGING HOPE AND COMFORT TO MILLIONS OF PEOPLE AND ESPECIALLY TO CHILDREN. IT IS ALSO BEING CELEBRATED BY US TODAY IN SYDNEY IN THE SAME SPIRIT.

I WOULD LIKE TO THANK MS. SASHI LAL FOR PLAYING HER POSITIVE ROLE AS ALWAYS IN GIVING US A PLATFORM TO CELEBRATE EID IN SYDNEY AND TO BRING COMMUNITIES TOGETHER. I CONGRATULATE HER AND HER TEAM FOR HOSTING YET ANOTHER EID MILAN THIS YEAR. I WISH HER ALL SUCCESS IN FUTURE ALSO WHERE I AM SURE SHE WILL CONTINUE TO DO THIS GREAT SOCIAL AND COMMUNITY WORK. THANK YOU AND WELL DONE.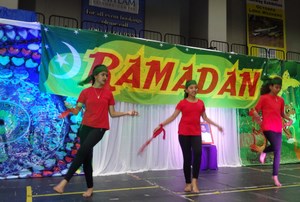 Farjad Mahmood, Concl Nathan Hagarty & Shasi Lal
Councillor Masood Chowdhury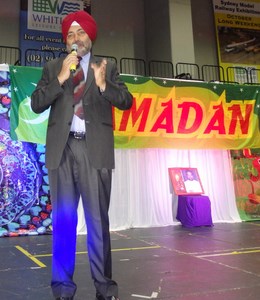 Councillor Moninder Singh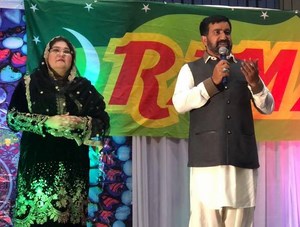 Abbas Rana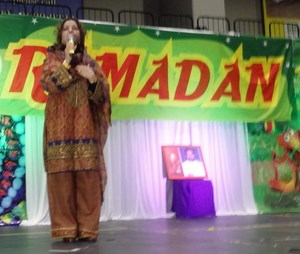 Shagufta Zia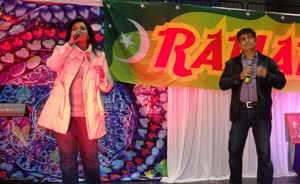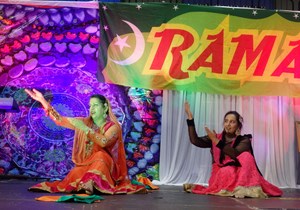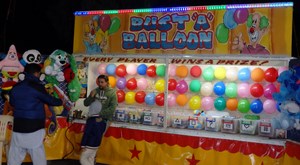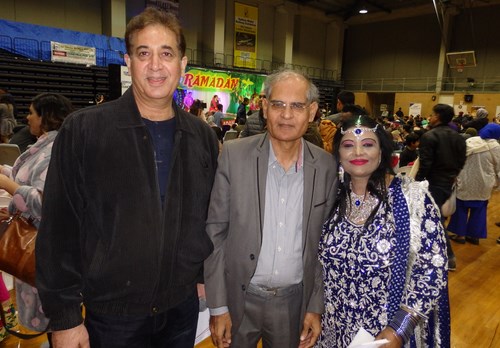 Farjad Mahmood, Syed Zafar Hussain and Sashi Lal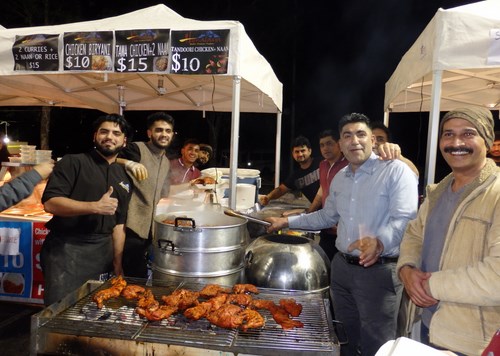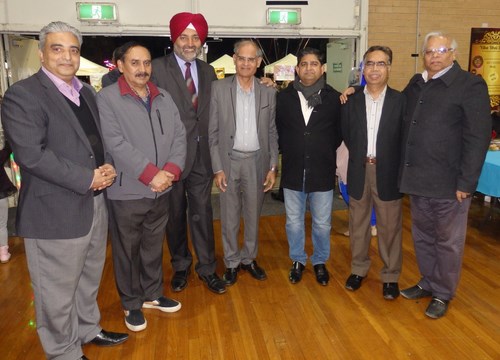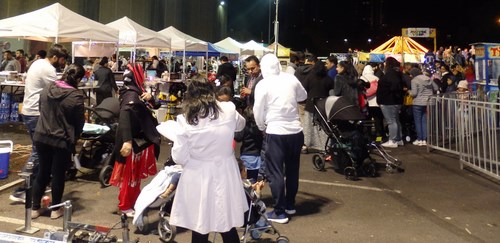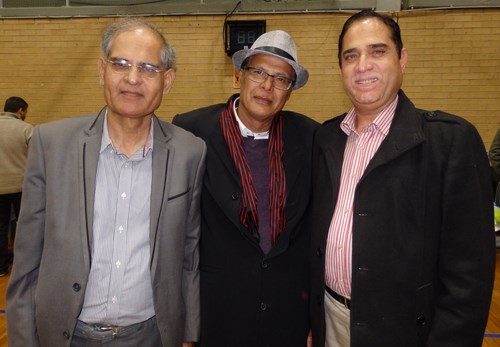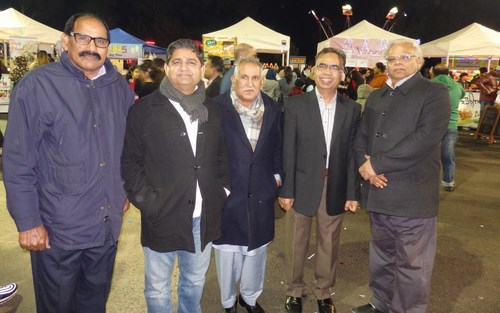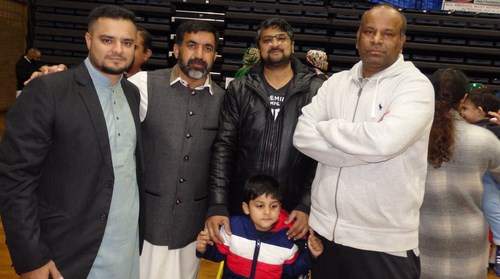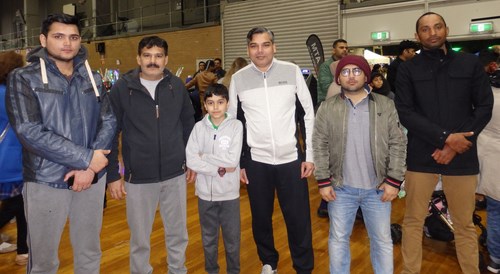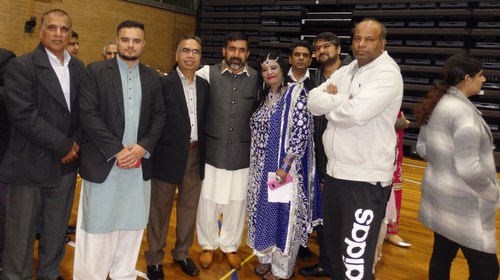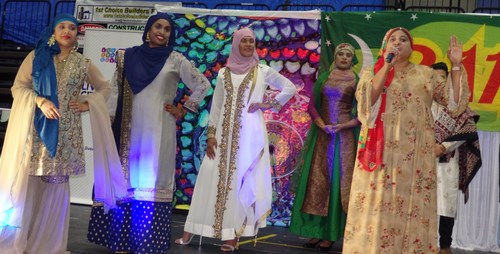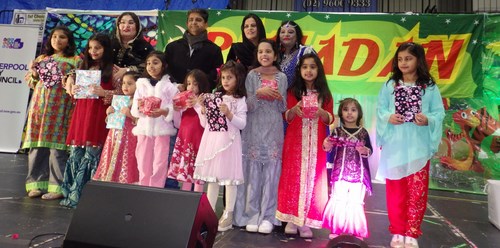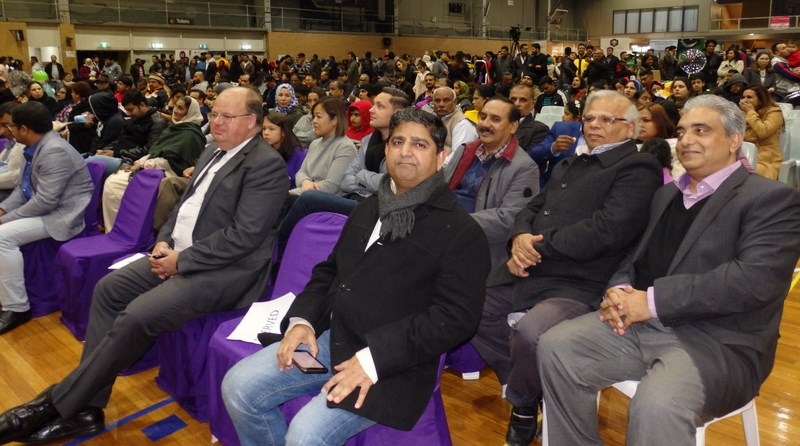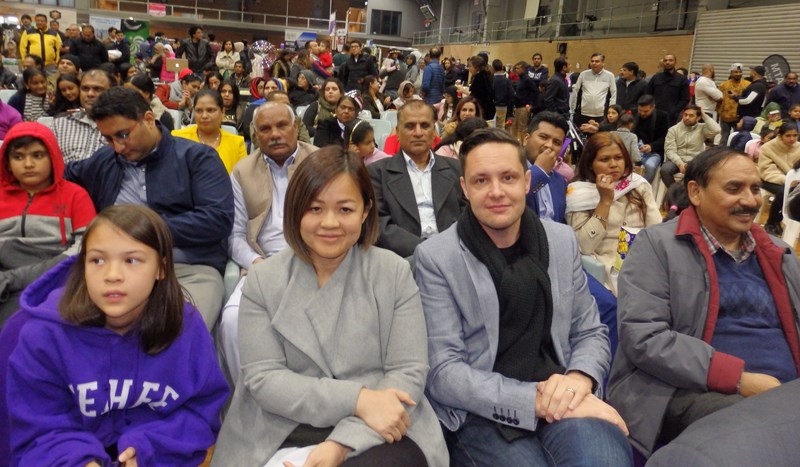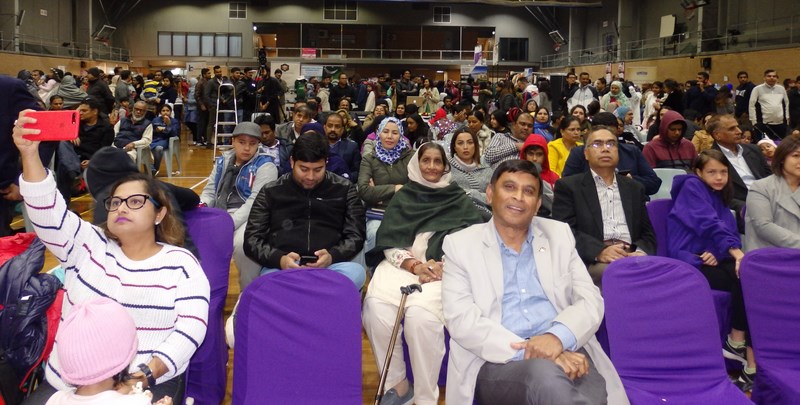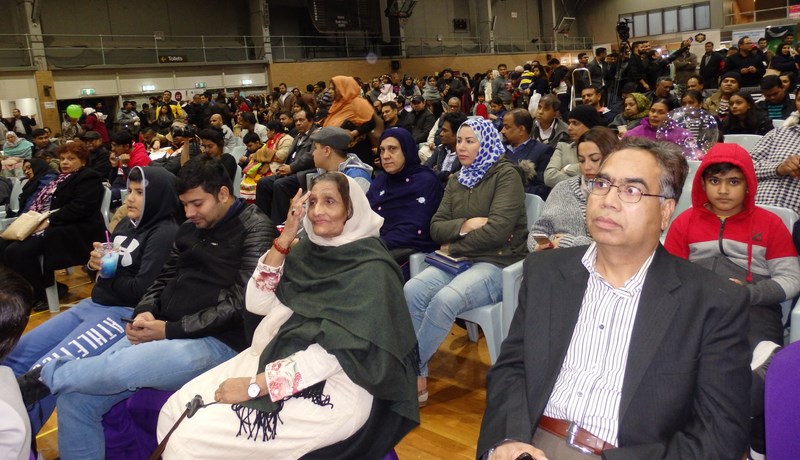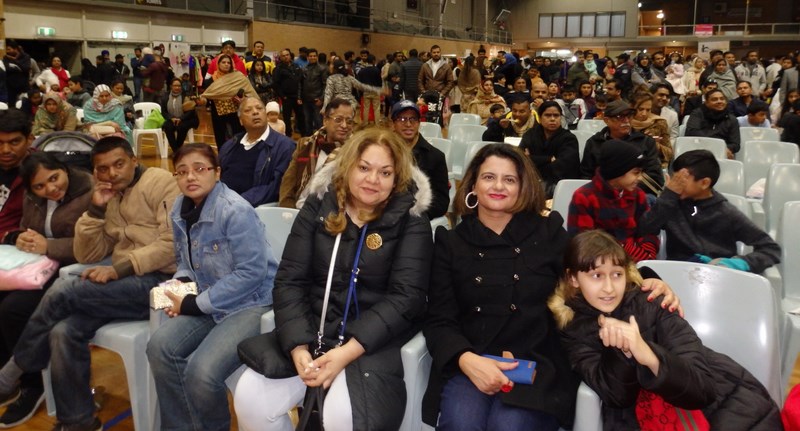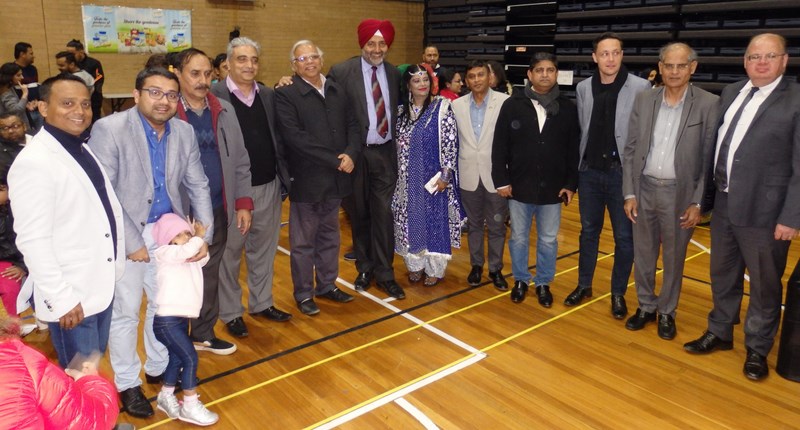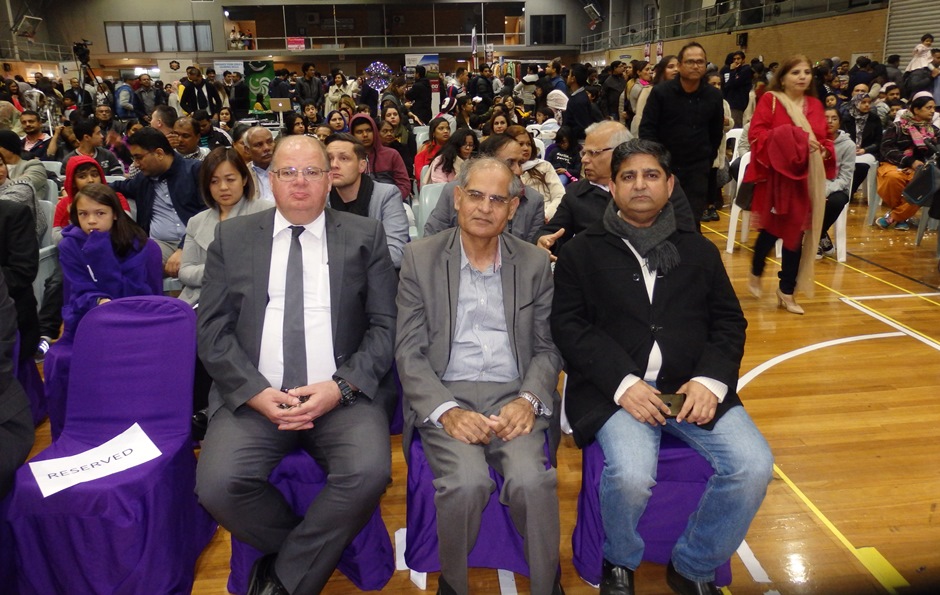 Councillor Liverpool City Council Geoff Shelton, Editor -in-Chief Sada-e-Watan Syed Zafar Hussain and President PABC Iftikhar Rana