Sada-e-Watan Sydney ™
sadaewatan@gmail.com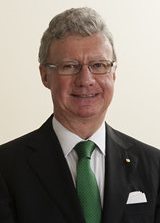 H.E. Babar Amin calls on the Governor of Queensland H.E. the Honourable Paul de Jersey AC
The High Commissioner for Pakistan to Australia, His Excellency Mr. Babar Amin, called on the State Governor, His Excellency the Honourable Paul de Jersey AC, during his official visit at the invitation of Queensland's government.

The High Commissioner conveyed his greetings and best wishes to the Governor for his good health, happiness and well-being as well as for the progress and prosperity of the people of Queensland. He expressed the desire to further strengthen the multifaceted cooperation between Pakistan and Queensland.

The High Commissioner highlighted the various aspects of close friendly relationship between Pakistan and Australia and emphasized on the need to further strengthen trade and economic cooperation. He pointed out the numerous areas of potential cooperation between Queensland and different provinces and cities of Pakistan.

The High Commissioner Babar Amin briefed the Governor about the human rights violations being perpetrated in the Indian Occupied Kashmir in the backdrop of the recent international reports on the subject including that of the OHCHR.

His Excellency, the Governor Honourable Paul de Jersey AC expressed thanked the High Commissioner for the kind sentiments. The Governor appreciated the success that Pakistan had achieved in stamping out terrorism and corruption. He acknowledged the level of development Pakistan had attained after partition. He expressed the hope that the relations between Queensland and Pakistan would be further strengthened in future. He said that, he firmly believes in the mutually beneficial cooperation with Pakistan in different fields. He also expressed hope that province to province cooperation between Queensland and provinces of Pakistan would be beneficial to both sides. He offered his full support in this regard.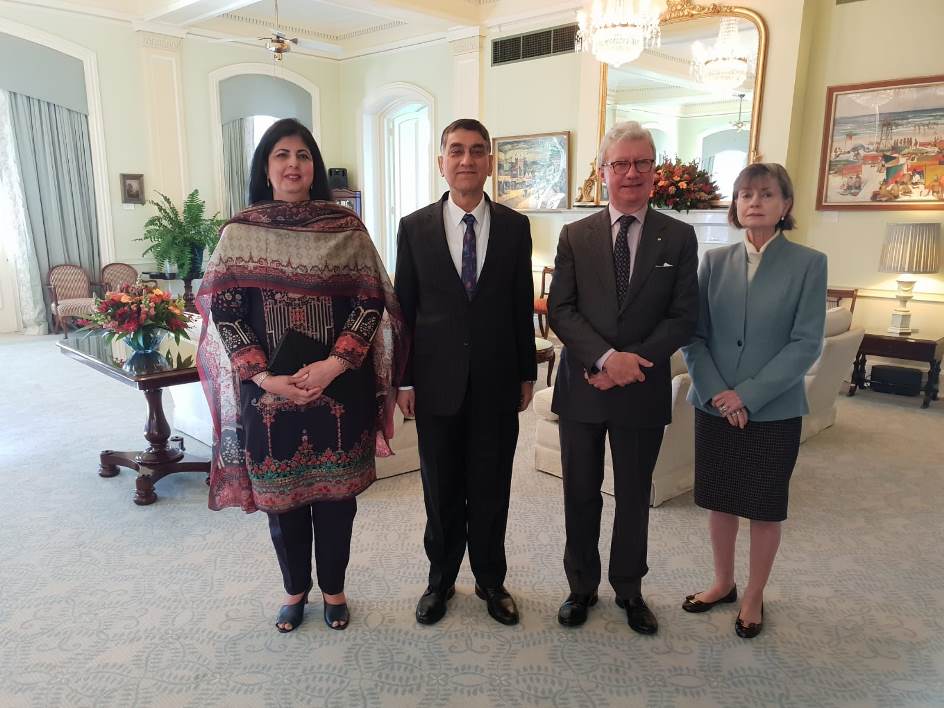 High Commissioner Babar Amin meeting with State Governor of Queensland, H.E. the Honourable Paul de Jersey AC