Sada-e-Watan Sydney ™
sadaewatan@gmail.com
Most awaited Pakistani film "Superstar" releasing in Australia on 9th August 2019
On Eid weekend (9th Aug) biggest Pakistani film of the year 2019-"Superstar" starring Mahira Khan and Bilal Ashraf.... will be released. Sada e Watan Sydney Would request for help and support in promoting this film to Australian Pakistani community.
The film is produced by Hum TV, it's already become very famous in Pakistan and the songs, videos are going viral and trending on the internet! The Atif Aslam song "in Dinon" has been loved by everyone and is getting massive airplays across radio stations worldwide...

We at Eros International and Marching Elephants Entertainment are proud to release Superstar all over Australia in select Event Cinema and Village Cinema locations.
Village Cinemas:
Victoria- Sunshine, Knox, Werribee, Southland, Plenty Valley, Century city

Event Cinemas
NSW: Parramatta, Castle Hill, Burwood, Liverpool, Newcastle
QLD: Myer Center, Garden City
SA: Marion
WA: Morley
ACT: Manuka

Momina & Duraid Films Superstar featuring the gorgeous Mahira Khan (Bin Roye, Bol, Raees, Verna) and the dashing Bilal Ashraf (Janaan, Yalghaar, Rangreza) in lead roles is a "feel good" story of love, passion, ambition, heartbreak and the cost one has to bear to achieve their heart's desires. The story revolves around two main characters Noor and Sameer. While Noor dreams of making it big in the film industry, Sameer being the son of a superstar, has celebrity status and stardom handed to him on a silver platter. Superstar is a journey of these two characters when they eventually cross paths, and highlights their struggle to find the true meaning of the word superstar, the price they have to pay and the sacrifices they have to make to be successful.

Amongst all the glitz and glamour, the film also highlights how important it is to nurture and preserve theatre to find true artists. It also reinforces the point that art should not have boundaries and should flourish on love, affection and dedication rather than hate, envy and deceit. The film highlights the fact that everyone has the right to dream big and dare to live.

The film is directed by ace director Ehtisham Uddin of the Udaari and Yakeen Ka Safar fame, dialogues are written by Ali and Mustafa Afridi. The film's screenplay and music are by the talented Azaan Sami Khan, who wowed everyone with his music talent in Parwaaz Hai Junoon. Apart from the lead pair, Superstar boasts a stellar cast including the industry's bigwigs Nadeem Baig, Javaid Sheikh, Marina Khan, Asma Abbas, Saife Hassan, Alizay Shah, Ali Kazmi and Waqar, and special appearances from the likes of Hania Amir, Saira Shehroz, Osman Khalid Butt and Mani. Superstar also features a special dance number by the stunning Kubra Khan. Superstar will be released on Eid-ul-Azha 2019 under the banner Hum Films.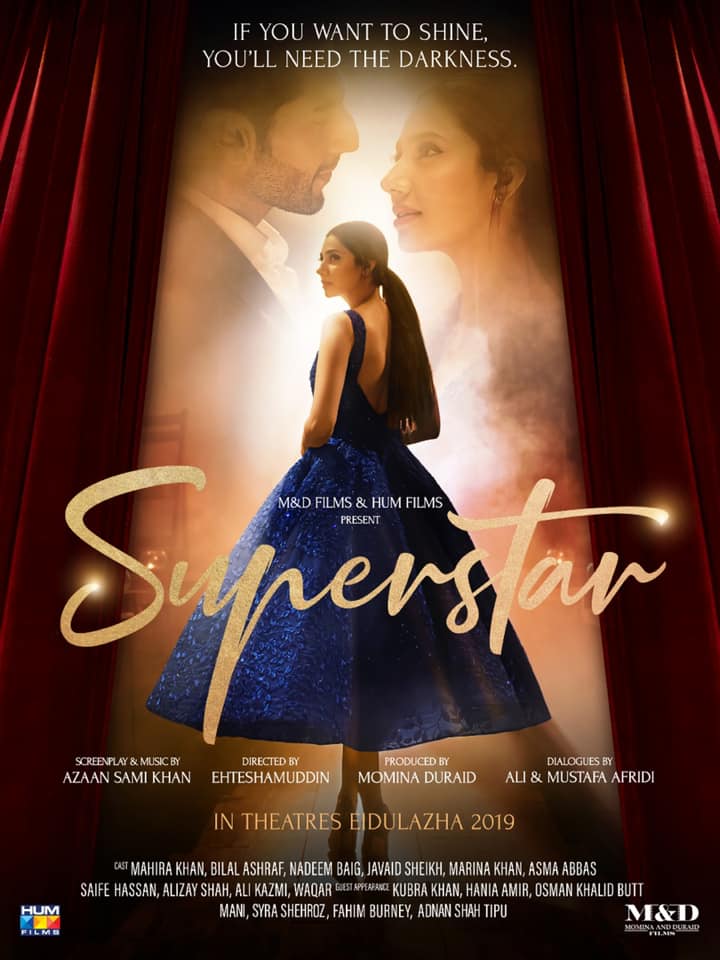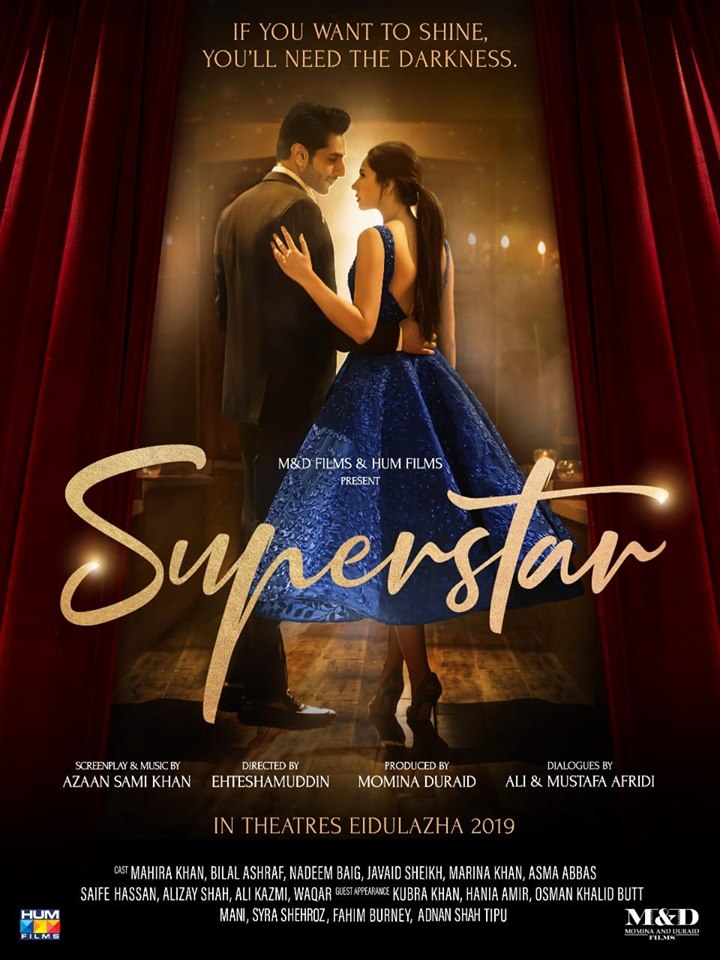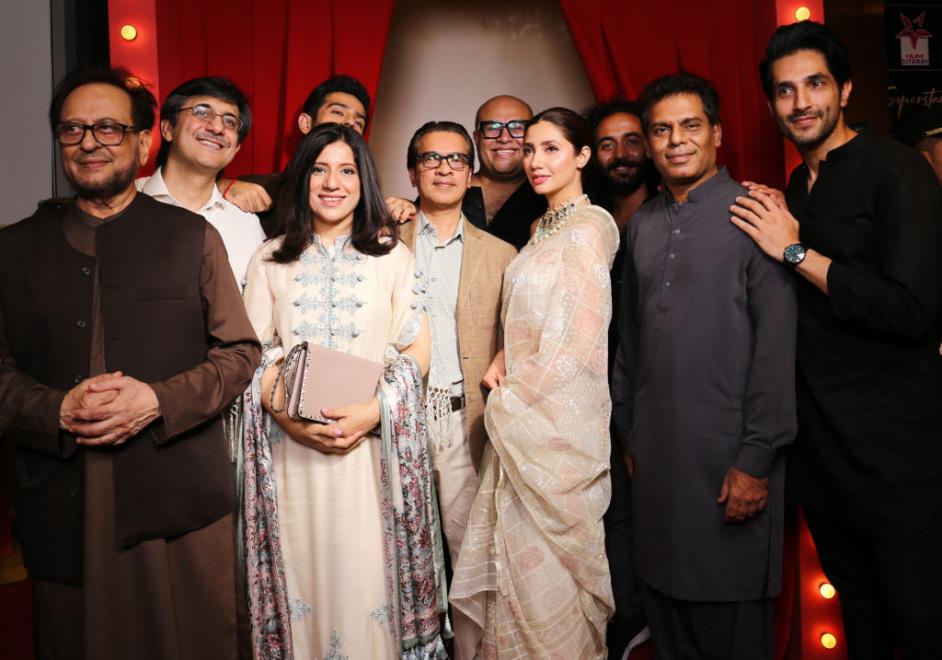 Mahira Khan's film Superstar trailer launched