Sada-e-Watan Sydney ™
sadaewatan@gmail.com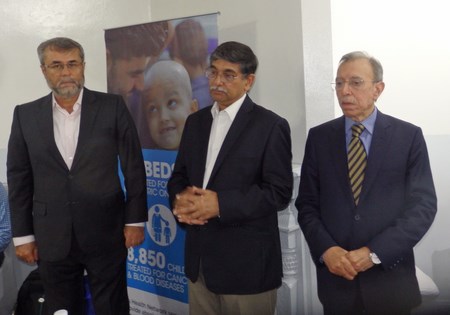 Dr Yahya Chawla, Prof Dr S. Zafar Zaidi and Mr Tariq Shafi
3 member delegation of Indus Hospital Pakistan is Visiting Australia
(Syed Zafar Hussain, Editor-in-Chief Sada-e-Watan Sydney)
The Indus Health Network provides absolutely free and quality healthcare to millions of patients through its country wide network of hospitals and healthcare facilities in Pakistan. The vision of the network is to make quality treatment accessible to all.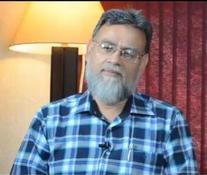 Dr Abdul Bari Khan
The founder of The Indus Hospital, Dr Abdul Bari Khan, and our co-founders served in the public sector hospitals for many years. During their time at government run hospitals they witnessed the plight of the poverty stricken patients of Karachi. It was at this time that they envisioned to make a multi-disciplinary tertiary care hospital that served the under-served population of Karachi with free and quality treatment.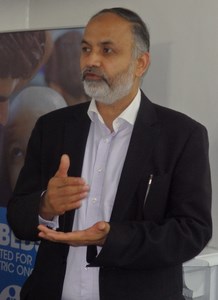 CG Abdul Majid Yousfani
After a few years, in the year 2005, the Islamic Mission Trust donated a non-functioning hospital building to our founders. This building was renovated and made operational in the year 2007. The Indus Hospital was set up as a tertiary care and multi-disciplinary hospital with 150 beds in the area of Korangi. It serves as an absolutely free of charge hospital with no cash counter.
The Indus Hospital has now evolved into a Health Network with hospitals and public health outreach clinics spread all across Pakistan serving the under-served population of Pakistan with free of charge, indiscriminate and quality treatment.
Prof Dr S. Zafar Zaidi , Founding Director Indus Hospital, Mr Tariq Shafi, Board Member of Indus Hospital and Dr Yahya Chawla, Board Member of Indus Hospital are on visit of Australia. They visited Adelaide and Melbourne. They attended fundraising event in Melbourne on Sunday, 11th Nov 2018.
On Friday 16 Nov 2018, Indus team of Prof Dr Syed Zafar Zaidi, Mr Tariq Shafi and Dr Yahya Chawla attending a "Awareness Session" at the Himalaya function Centre Granville Sydney where
Dr Sayeed Khan and Consul General Abdul Majid Yousfani
they speaks about the totally free health facilities of Indus Hospital Karachi and other parts of Pakistan. They request for donation for Indus Hospital. The Consul General of Pakistan in Sydney Mr Abdul Majid Yousfani was Chief Guest of the function who highly appreciates welfare services in the health sector by Indus Hospital.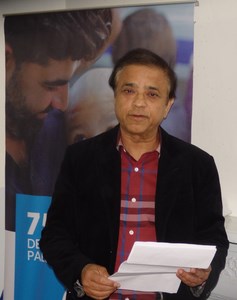 Dr Sayeed Khan
The President of CAPMA – Council Of Australian Pakistani Medical Associations Dr Sayeed Khan conducted Indus Health Network event and assured full assistance in this noble cause. The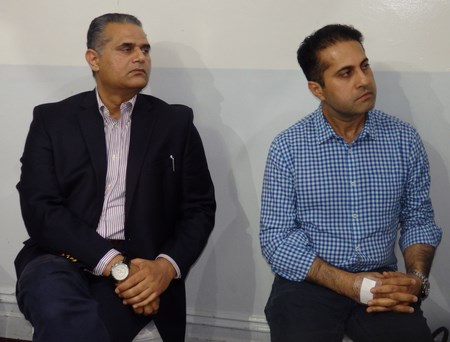 Dr. Shamsul Arfeen and President APMA Dr Imran Kassam
President Australia Pakistan Medical Association Dr Imran Kassam, Dr. Shamsul Arfeen, Dr Mohammed Bilal and others impressed from the range of clinical services at the various Indus Campuses & Hospital across Pakistan.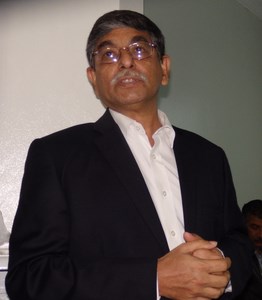 Dr Prof Syed Zafar Zaidi
Prof Dr Syed Zafar Zaidi explained way of work Indus Hospital and explained current world class medical facilities of Indus Hospital. He also show documentary slide show about the activities of the Indus Hospital. Prof Dr S. Zafar Zaidi highlighted the future plan of Indus Hospital and appeal for participate in this unique welfare project who is serving thousands poor people and provide them Great health services without any cost.
Dr Zafar Zaidi said that we are establishing permanent structure of Indus Hospital in different Australian cities and management of Indus Hospital will arrange fundraising events in Australia for support the Indus Hospital.
Dr Sayeed Khan said that I am sure Pakistani Doctors and Australian Pakistani community will deposit funds for Indus Hospital so they can serve better & extend their network to other places of Pakistan.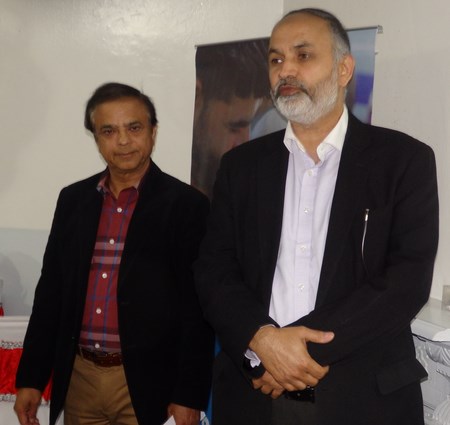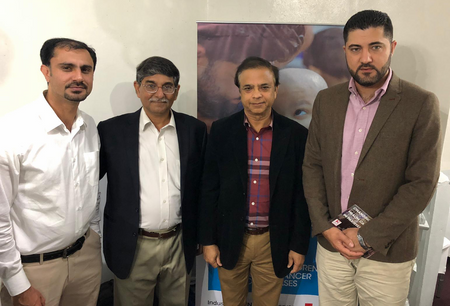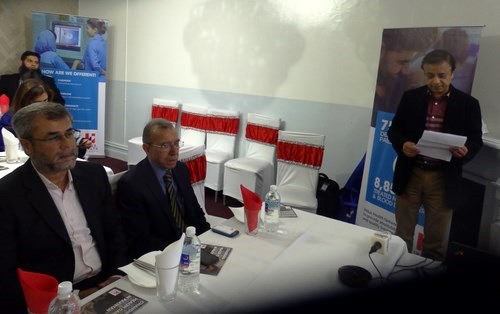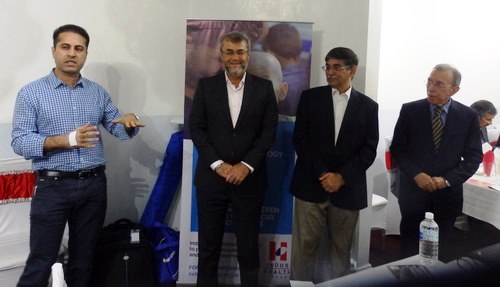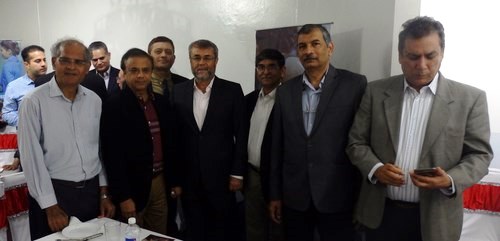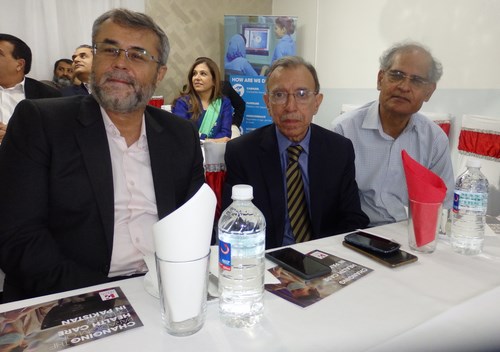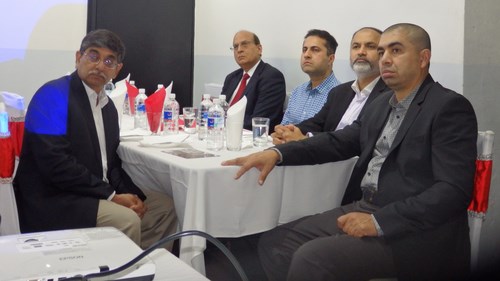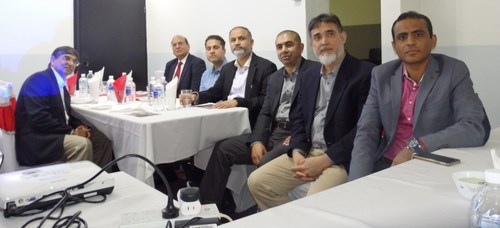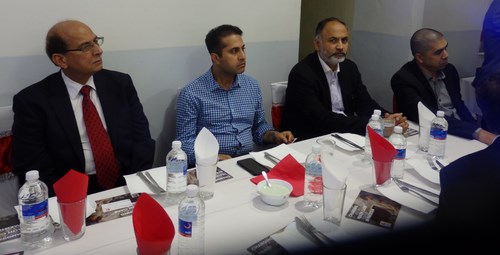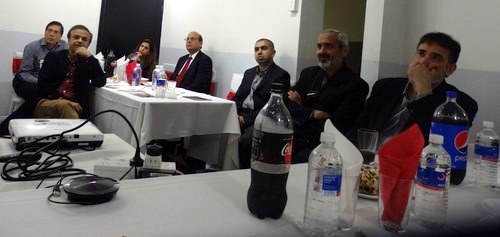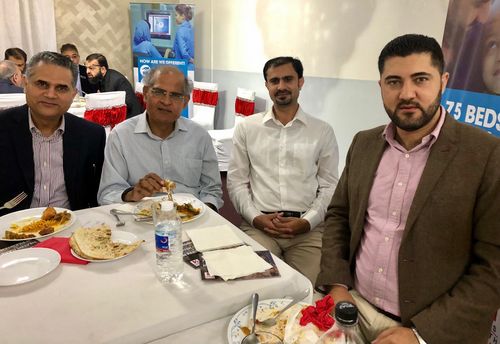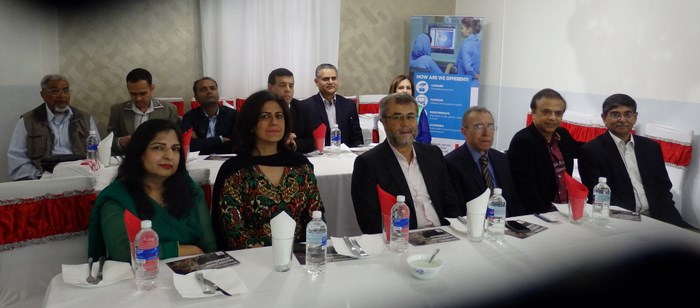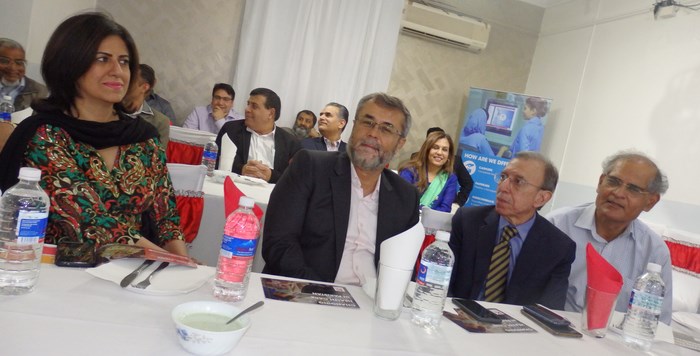 Dr Aila Khan, Dr Yahya Chawla, Mr. Tariq Shafi and Syed Zafar Hussain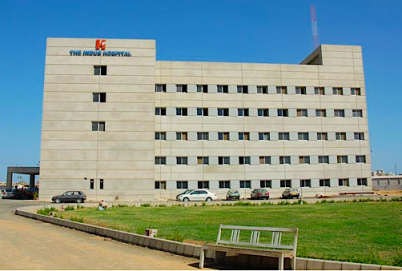 Indus Hospital
The Indus Hospital is a tertiary care multidisciplinary hospital that was constructed starting from 2004 and opened its door for the patients in July 2007. It is located in the heart of Korangi, one of the densely populated areas in Karachi with a population of around 18 million. It is the first paperless hospital in the country; the hospital has an e-cardiology system.
The unique feature of the hospital is that it is privately run, but offers services completely free of charge. The idea of a 'free public hospital' was conceived by four medical students after they visited the 1987 Bohri Bazaar bomb blast site and experienced much frustration by the limited capacity of the nearby Civil Hospital Karachi's emergency ward. "Their dream came true exactly 20 years later when the Indus Hospital was established in 2007."
Facilities
The hospital itself serves mainly the adjoining areas of Korangi and Landhi with a population of 2.5 million in its 5 kilometre radius. But it also receives patients from the rest of Karachi. This hospital is governed and funded by a philanthropic foundation. Indus Hospital mainly operates on donations from friends and supporters of its services. It provides free treatment including some medicines. The phase one of this five billion rupee project has been completed and made functional with 150-bed in-patient accommodation. In 2014, Indus Hospital treats 1500 patients every day for free.
Presently the services that are being offered in outpatient or inpatient categories include nephrology, urology, cardiology, cardiac surgery, general medicine, general surgery, orthopaedics, ENT, infectious diseases and pain management. The hospital is well equipped with an angiography suite, dialysis unit, lithotripsy suite, advanced interventional radiology setup, molecular lab, and a bio-safety level 3 (BSL3), tuberculosis lab, besides the conventional necessities of a tertiary care hospital.
First paperless hospital in Pakistan
It is the first ever paperless hospital established in Pakistan with a very user-friendly hospital management information system that was developed in-house. All of the medical records including history, examination, investigations, radiological images & reports, electrocardiographies, dialysis sessions, operative notes, nursing record like fluid balance charting and vital signs monitoring, etc. are recorded directly on to the computers with no element of hard copies. "E-cardiology at the Indus Hospital uses text and multimedia messages to transfer information."[2] Indus Hospital aspires to expand to a 1500-bed hospital over 21 acres of land.
Free artificial limbs facility launched
In March 2015, a state-of the-art rehabilitation centre for handicapped people was launched. This facility was developed with the help of International Committee of Red Cross and Chal Foundation (Walk Foundation). Between 2000 and 2500 artificial limbs will be manufactured and fitted to patients free of cost every year. The hospital will also counsel and train disabled persons.

The hospital has a Research Center with its own field workers along with a core team of epidemiologists and biostatisticians. The center is already working in collaboration with international universities and is quite capable of executing community outreach programs and then precisely analyzing the gathered data. It is also equipped with video conference facilities enabling direct communication with universities and research centers worldwide. The hospital has full access to the National Digital Library (N.D.L.) set up under the aegis of The Higher Education Commission of Pakistan (H.E.C.). Through this program 45,000 online books and 23,000 journals are available to faculty, researchers and trainees at the Indus Hospital.
Staff and more Information
Dr Abdul Bari Khan (co-founder and current CEO of Indus Hospital
Dr Zafar Zaidi, Founding Director
Siddique Shaikh, Chairman in 2015, Indus Hospital
For further information, readers of Sada e Watan Sydney can visit Indus hospital's Website at: http://www.indushospital.org.pk/