Sada-e-Watan Sydney ™
sadaewatan@gmail.com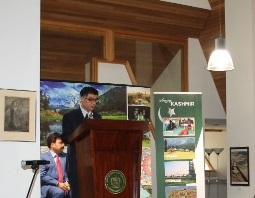 H.E. Mr. Babar Amin
Kashmir Solidarity Day was commemorated at the High Commission for Pakistan Canberra
Kashmir Solidarity Day was commemorated at the High Commission for Pakistan Canberra on with the usual fervor and enthusiasm. The event was held on Tuesday, 12 Feb 2019.
Members of Pakistani and Kashmiri community along with a sizeable number of diplomats, journalists, scholars and intellectuals also attended the event. Prominent speakers included former Senator Lee Rhiannon and Dr. Ali.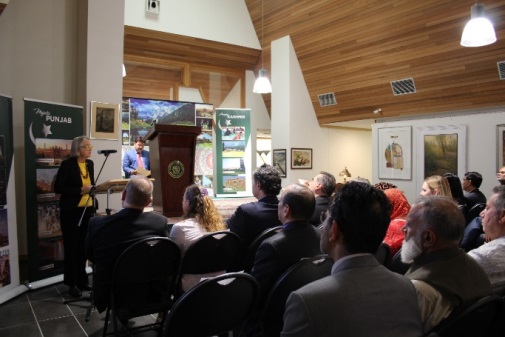 Hon. Lee Rhiannon in her remarks informed about her recent participation in the Kashmir Solidarity Day International Conference in London organized by UK's All Parties Parliamentary Kashmir Group (APPKG). The Conference held in the Westminster, Parliament House, she said, had wide representation including from the House of Commons, House of Lords and European Parliament. The Conference, she added, It called for the implementation of the UN Resolutions on Kashmir and formation of an Independent Commission of Inquiry to probe the human rights abuses in Kashmir as recommended by the Office of the High Commissioner for Human Rights (OHCHR). Hon. Rhiannon lamented the indifference of the international community and called for an immediate end to the crimes against humanity that the Kashmiris are made to suffer.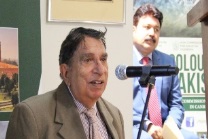 Dr. Ali while highlighting the human rights violations and abuses by the state apparatus in the Indian Occupied Kashmir, emphasized immediate resolution of the Kashmir dispute in accordance with the UNSC resolutions and the wishes of the people of Kashmir.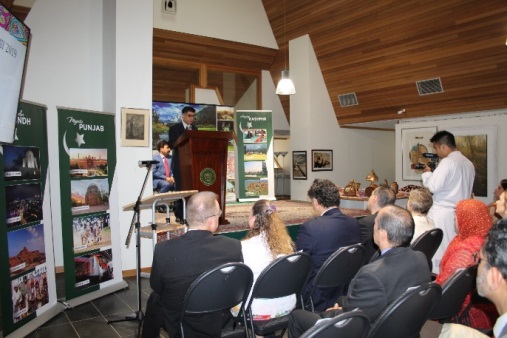 The High Commissioner H.E. Mr. Babar Amin thanked the participants, and speakers for voicing their frank observations of the situation in the Indian Occupied Kashmir. In his remarks, the High Commissioner Mr. Babar Amin underscored the gravity of the human rights situation in Kashmir stressing that the international community needs to mobilize for the just settlement of this longstanding dispute. He also highlighted to the Reports of the OHCHR, APPKG, Westminster Conference and human rights organizations such as Amnesty International and Human Rights Watch, which, have drawn attention towards the grave human rights violations and in IOK.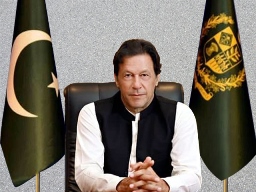 Messages of the President Dr Arif Alvi and Prime Minister of Pakistan Imran Khan were read out to the participants. Brochure about the genesis of Kashmir dispute and human rights abuses were also distributed, while videos on Kashmir were also screened.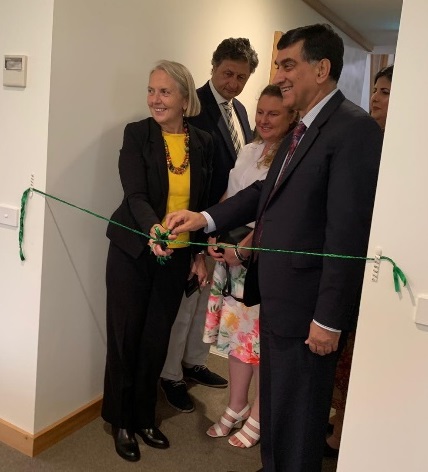 H.E.Babar Amin and Hon.Lee Rhiannon inaugurating
the Kashmir Culture and Photographic Exhibition
Children presented tableau performances reflecting the Kashmiri culture. A photographic exhibition highlighting the atrocities being perpetrated against innocent Kashmiris was also organized. The participants were served with Kashmiri cuisine.