Sada-e-Watan Sydney ™
sadaewatan@gmail.com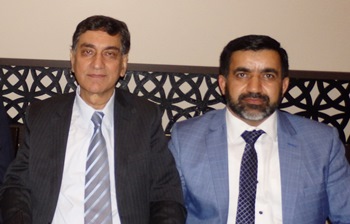 HC Babar Amin and host Abbas Rana
PAA hosted Welcome Dinner in the Honour of New High Commissioner H.E. Babar Amin
(Coverage by: Syed Zafar Hussain, Editor-in-Chief Sada-e-Watan Sydney)
On Wednesday, 24th October 2018, Pakistan Association of Australia hosted a dinner in the honour of the New High Commissioner for Pakistan His Excellency Mr. Babar Amin. The Welcome dinner was held at the "Lal Qila Restaurant" Darling Harbour and attended by Former Federal Senator Lee Rhiannon, Defence Advisor of Pakistan High Commission Brig Asim Khan, Counsellor Aamer Ahmed Atozai, Consul General Mr Abdul Majid Yousfani, Consul of Pakistan Consulate Sydney Bushra Salam, President Pakistan Australia Business Council Mr Iftikhar Rana, Former Consul General Mr Azam Mohammed and other dignitaries.
The President of PAA Mr Abbas Rana welcomes High Commissioner & all guests and hope that H.E. Mr Babar Amin will be keep close contact with Australian Pakistani Community and promote Australia Pakistan relationship in all fields.
High Commissioner H.E. Mr. Babar Amin thanks for best wishes and said he will do all efforts to solve community issues related with Pakistan and Australian Government, will increased Pak- Australia trade and make stronger Pak Australia friendship.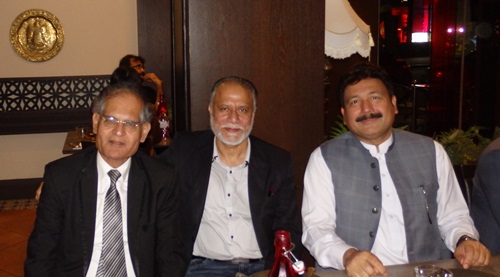 Syed Zafar Hussain, Mr. Khan and Counsellor Aamer Ahmed Atozai
At the end Guests enjoyed "Lal Qila" Delicious royal Mughal style tasty dinner prepared by highly professional Pakistani chefs.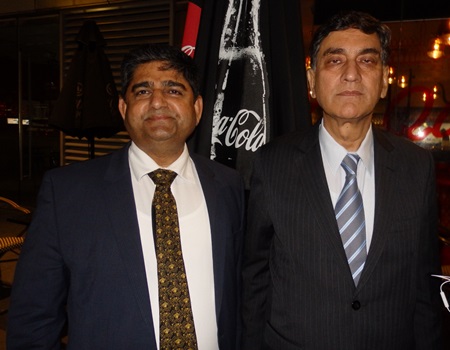 President PABC Iftikhar Rana and HC Babar Amin
Consul Bushra Salam and H.E. Babar Amin
Mr. Ahmed, Azam Mohammed and Bashir Malik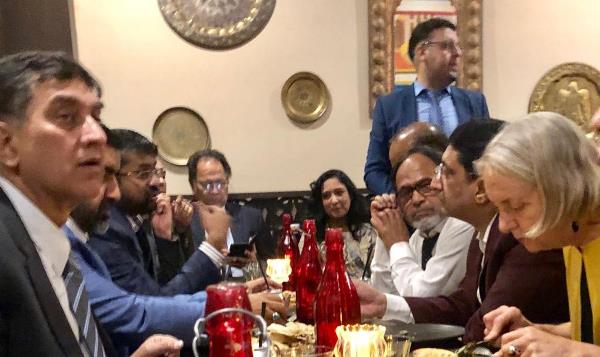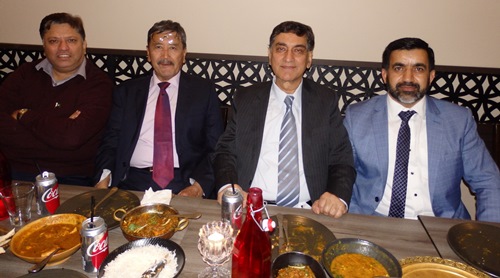 Dr Khurram Kayani, Qayyam Nazar Changazi, HC Babar Amin and Abbas Rana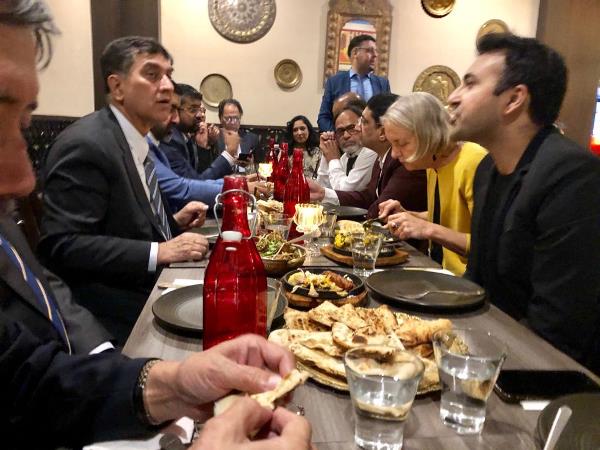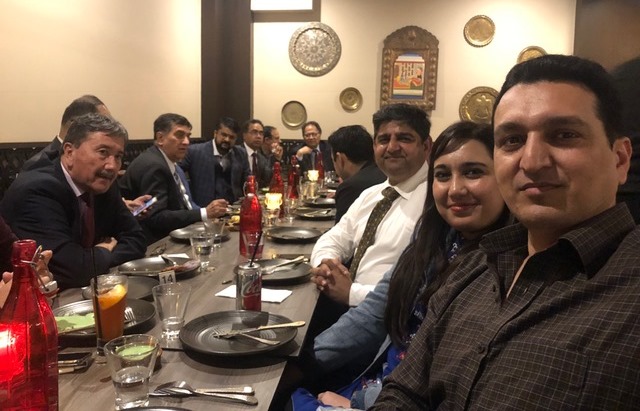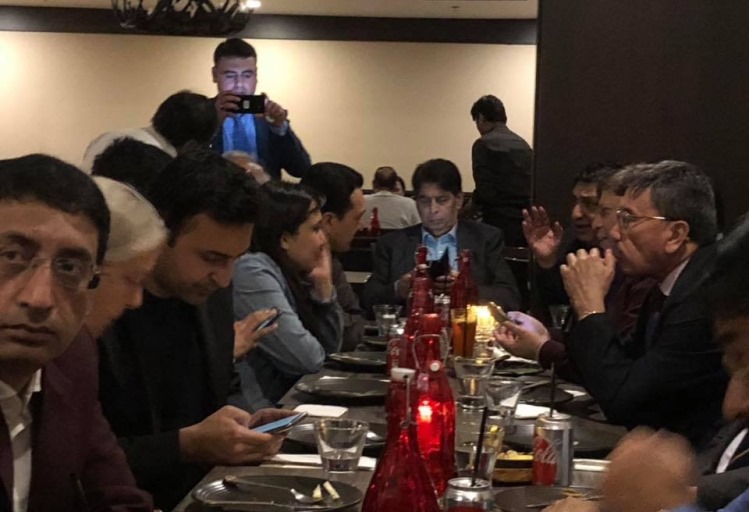 DA Brig Asim Khan and other guests at dinner table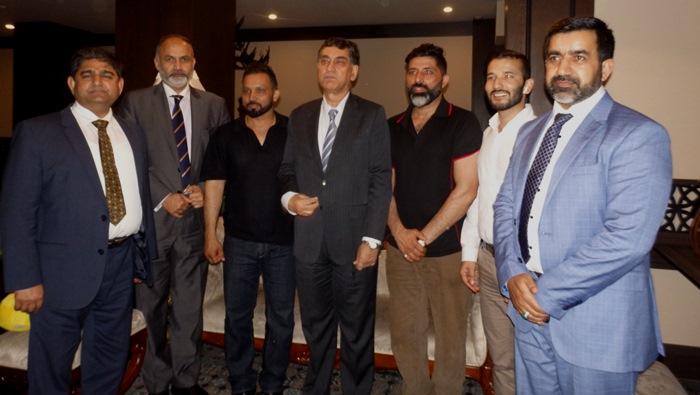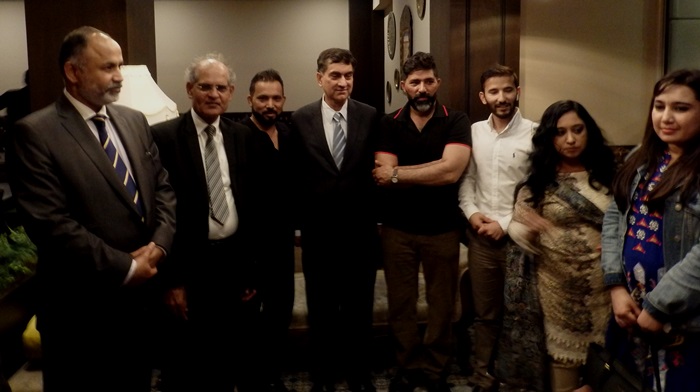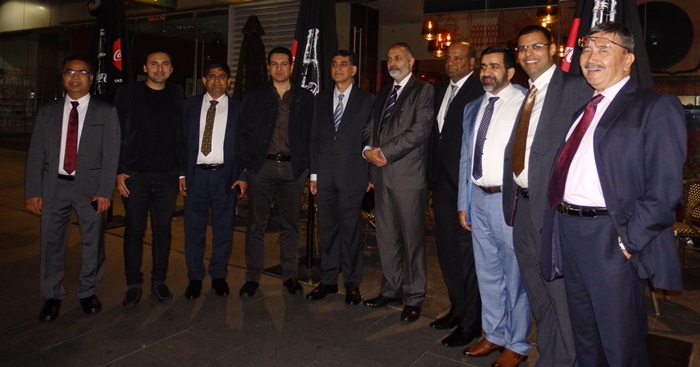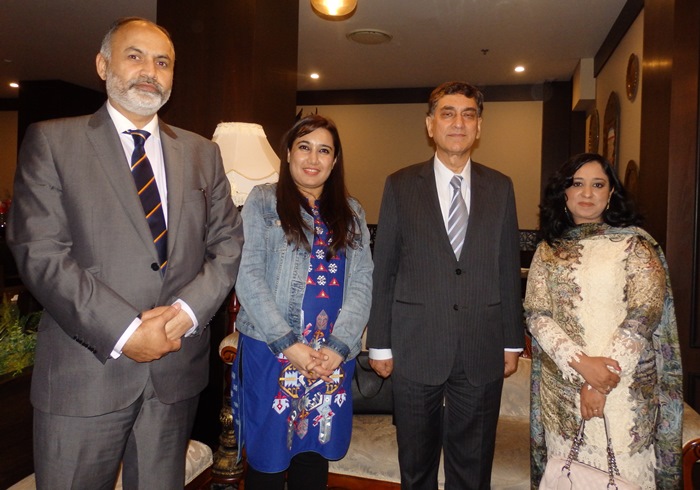 Consul General Abdul Majid Yousfani, Consul Bushra Salam, High Commissioner Babar Amin and Mrs. Rakhshinda