Sada-e-Watan Sydney ™
sadaewatan@gmail.com








Pakistan Flag Raising Ceremony at the Pakistan High Commission Australia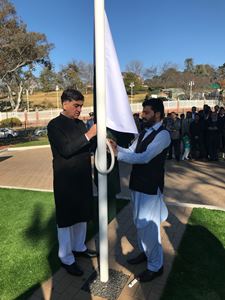 Pakistan's flag was raised by New High Commissioner H.E. Mr. Babar Amin at an impressive Ceremony held In Canberra
A dignified ceremony was held in the morning of Tuesday, 14th August 2018 at the High Commission for Pakistan in Canberra, to celebrate the Independence Day of Pakistan. The ceremony commenced with recitation of the Holy Quran. The High Commissioner, H.E. Mr. Babar Amin hoisted the flag with the simultaneous playing of the national anthem.
The Messages of the President and the Prime Minister were read on the occasion.
Felicitating the Pakistani community, the High Commissioner His Excellency Babar Amin highlighted the enormous sacrifices paid by the founding fathers to secure an independent homeland. He paid rich tributes and respects to those who had made valuable contribution to the struggle for Pakistan. The High Commissioner Babar Amin stated that this year, Independence Day had an added significance as it coincided with another successful transition of power in the country through the democratic process.
Lauding the valuables contributions by the Pakistani diaspora especially those living in Australia, the High Commissioner H.E. Mr. Babar Amin called on the community members to further enhance their commitment to work for the economic development and prosperity of Pakistan. The High Commissioner Bar Amin also urged them to come forward and donate generously for the construction of Diamer Basha and Mohmand Dams, a separate dedicated account for which had already been established by the High Commission.
The Milli Naghma, "Pakistan Tu Meri Jan Hay", written, composed and sung by an officer of the Ministry of Foreign Affairs, was also played which was well appreciated.
The ceremony concluded with the offering of prayers for the peace, progress and prosperity of Pakistan.
The event was attended by many Pakistani community members from all walks of life including civil and defence forces officers, currently on training in Canberra, students, professionals, businessmen among others.
H.E. Mr. Babar Amin raising Pak Flag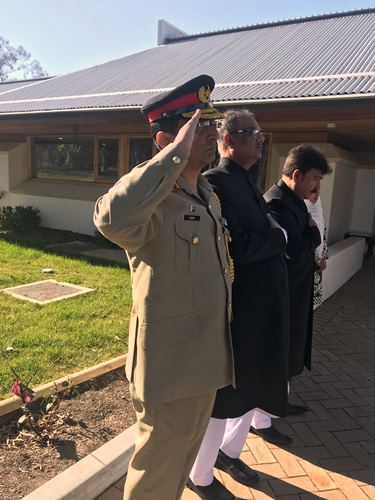 Defence Advisor Brig. Asim Khan Salute Pak Flag
The High Commissioner H.E. Mr. Babar Amin and his wife during the Cake Cutting Ceremony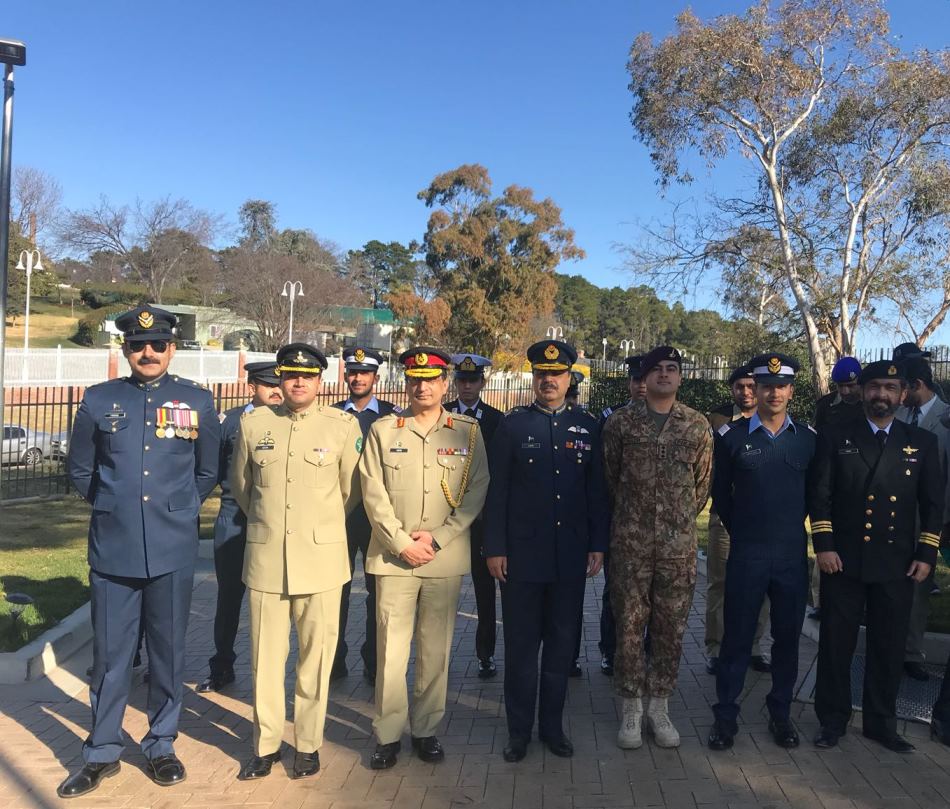 In his address on the occasion, the High Commissioner Babar Amin felicitated the Australian Pakistani Community