Sada-e-Watan Sydney ™
sadaewatan@gmail.com
THREE COUNTRY WHEELCHAIRS CHARITY VISIT
Hon. Shaoquett Moselmane hosted a dinner at Jasmine Restaurant Punchbowl in the honour of Pakistani Friends
On Friday, 13th May 2022 the Honourable Shaoquett Moselmane MP hosted a dinner at Jasmine Restaurant Punchbowl Sydney. The dinner was attended by President Pakistan Australia Business Council Iftikhar Rana, Former Consul General Azam Mohammed, Zahid Rana, Syed Zafar Hussain, Alan Khan, Nadeem Sheikh, Mustapha Louay, Sadaqat Sadiq, Naseer Taseer, Ahmad Nadeem Khan, Ashar Nazir, Shahid Nazir and Ahmad Nadeem Khan.
The Honourable Shaoquett Moselmane MLC said
It was an absolute honour for me as Chair of Kids-On-Wheels Alliance Inc. to present this appreciation certificate to a most genuine, compassionate, kind hearted humanitarian my friend Mr. Sadaqat Siddiq. His support to our Wheelchairs for children with disabilities project has been nothing short of phenomenal. Presenting him with this certificate was the least I could do. Thank you Sadaqat.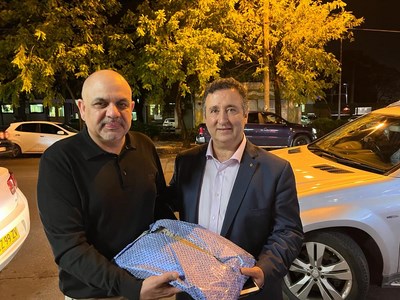 Prominent Businessman Mr. Ashar Nazir presented Kashmiri shawl to Hon. Shaoquett Moselmane and thank you for his kind visit to Pakistan.
In his speech, the Hon. Shaoquett Moselmane said that it has been 10 years since my first Wheelchairs for Kids fundraiser to help differently disabled children across the globe with World Health Organization‑approved, rough‑terrain wheelchairs. I am grateful to Mr Gordon Hudson, Mr Don Dikson, Mr Olly Pickett and Mr Gerry Georgatos from Wheelchairs for Kids Western Australia for helping me deliver so many wheelchairs to so many countries. A wheelchair for Kids is a remarkable humanitarian institution, having delivered over 50,000 wheelchairs to more than 83 countries in the past 22 years. Four months ago I decided to raise funds to deliver wheelchairs to Nepal, Bangladesh and Pakistan and to visit those countries. Tonight I am talking breafly on this 13‑day, three‑country wheelchairs charity mission.
First, I am particularly grateful to those who assisted me in rallying communities and organising the fundraisers. I thank my staff, Louay Moustapha and Sadaqat Siddiq; Mr Iftikhar Rana; Mr Shahid Iqbal; Dr Yasmin Rao; Dr Aila Khan; Dr Shahbaz; His Excellency Muhammad Ashraf, Consul General of Pakistan; and Deputy Consul General Sheryar Khan. I also thank Ahmad Nadeem Khan, Shoaib Hanif and Naseer Taseer, for their assistance in Pakistan. I can report that over $78,000 in funds were raised, enabling us to donate enough to Wheelchairs for Kids to meet the cost of shipping around 750 wheelchairs.
In Pakistan, our first engagement was with the Punjab Board of Investment and Trade in Lahore, followed by a visit to the Akhuwat Foundation in Sahiwal, after meeting with founder Dr Amjad Saqib. Then we had a wheelchair presentation dinner with Alkhidmat Foundation Pakistan, followed by visits to village 134/91 Sahiwal. Next we drove 4½ hours to Sawabi to visit a hospital, built by the kindness of Mr Arif Khan and his brother. We also visited The Diabetes Centre, a hospital in Islamabad run by charitable people like our own Dr Asrar Khan.
In Islamabad we presented the wheelchairs to Shaukat Khanum hospital and to Edhi Foundation. In between these engagements we met with many dignitaries, including the Prime Minister of Pakistan His Excellency Shehbaz Sharif, the foreign affairs State Minister the Hon. Hina Rabbani Khar, the Information Minister the Hon. Marriyum Aurangzeb, the Leader of the Opposition in the Senate the Hon. Shahzad Waseem, and Deputy Chairman of the Senate the Hon. Mirza Muhammad Afridi. We toured the Parliament and visited the children's hospital in Rawalpindi and Rawalpindi Medical University. We also visited Bait al Mal and met with a member of Pakistan's media, Mr Javed Chaudhary, and former Prime Minister Shahid Khaqan Abbasi. I am grateful to the beautiful people of Nepal, Bangladesh and Pakistan for their wonderful reception and unparalleled compassion, humanity and hospitality.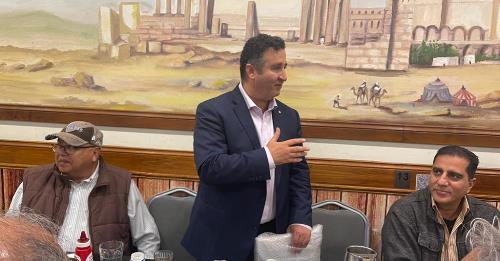 Hon. Shaoquett Moselmane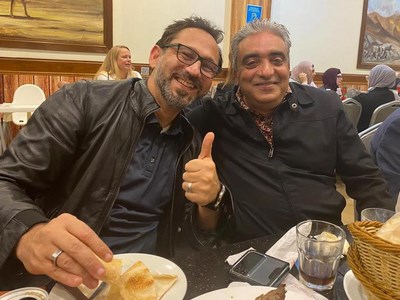 Mr Naseer Taseer and Mr Nadeem Sheikh
President PABC Mr Iftikhar Rana and Mr Shahid Nazir
Mr Nadeem Sheikh and Syed Zafar Hussain
The Honourable Shaoquett Moselmane MLC, presenting award to Sadaqat Sadiq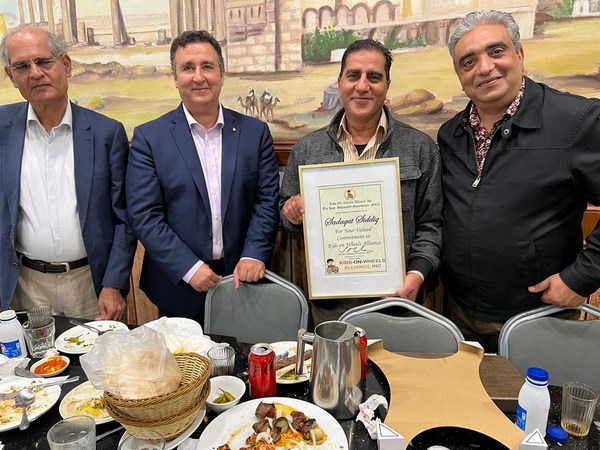 Syed Zafar Hussain, Hon. Shaoquett Moselmane, Sadaqat Sadiq and Nadeem Sheikh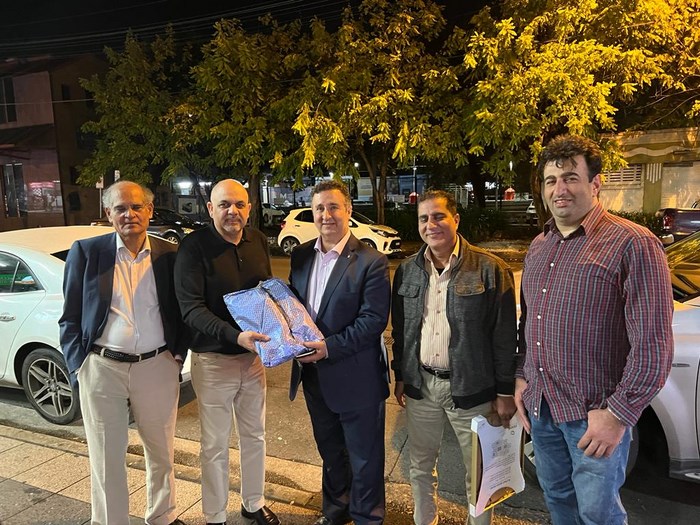 Syed Zafar Hussain, Ashar Nazir,Shaoquett Moselmane, Sadaqat Sadiq and Mustapha Louay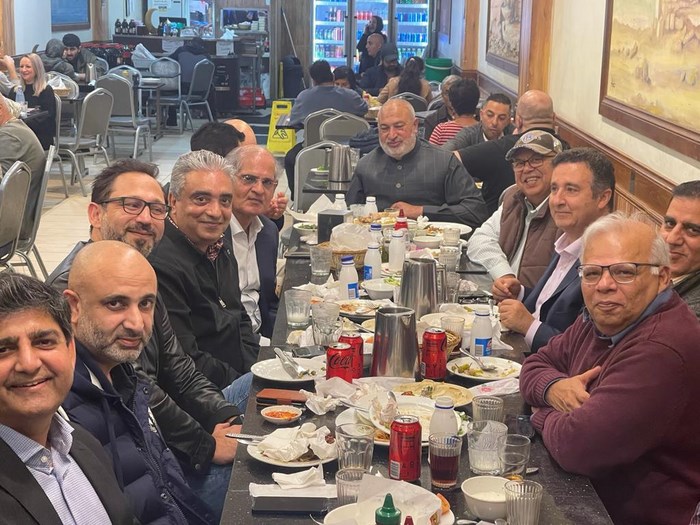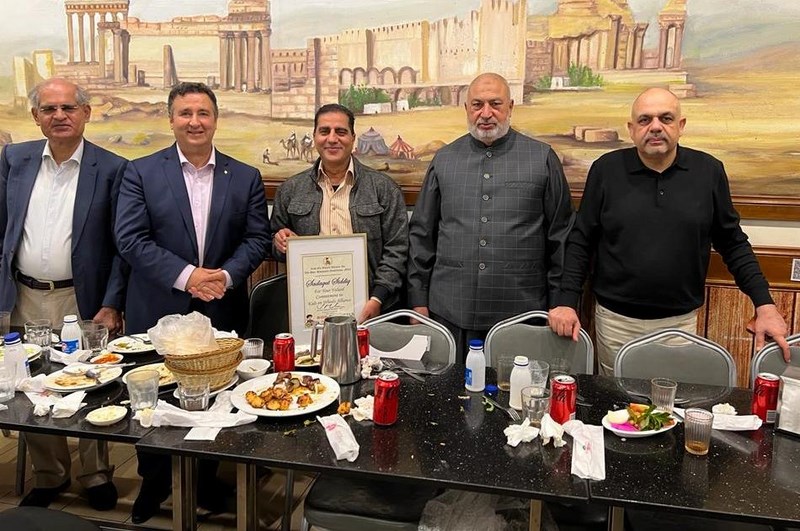 Syed Zafar Hussain, Hon. Shaoquett Moselmane, Sadaqat Sadiq, Zahid Rana and Ashar Nazir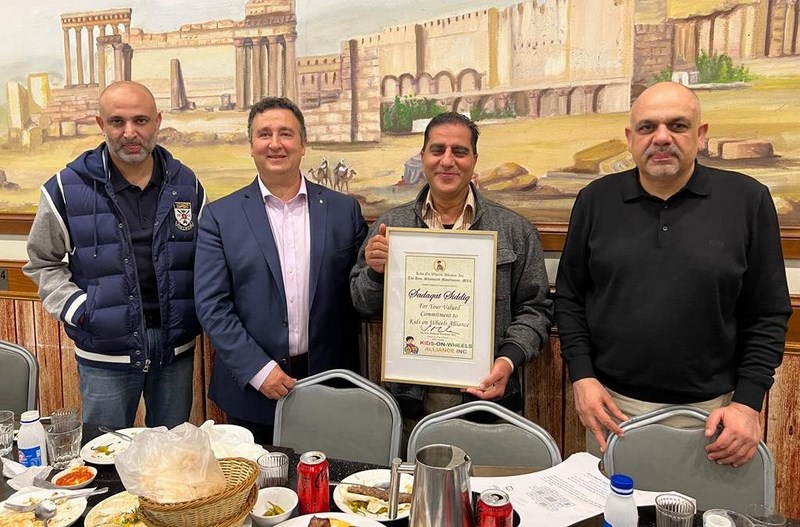 Shahid Nazir, Hon. Shaoquett Moselmane, Sadaqat Sadiq and Ashar Nazir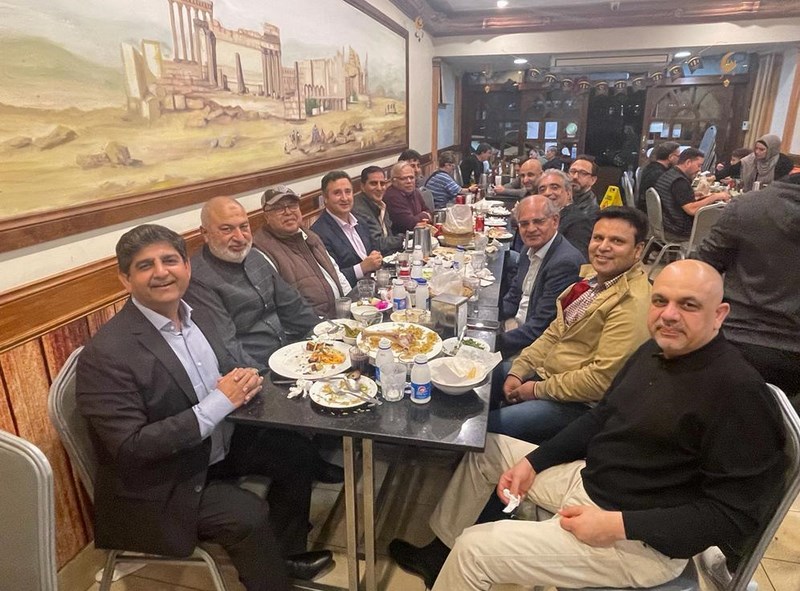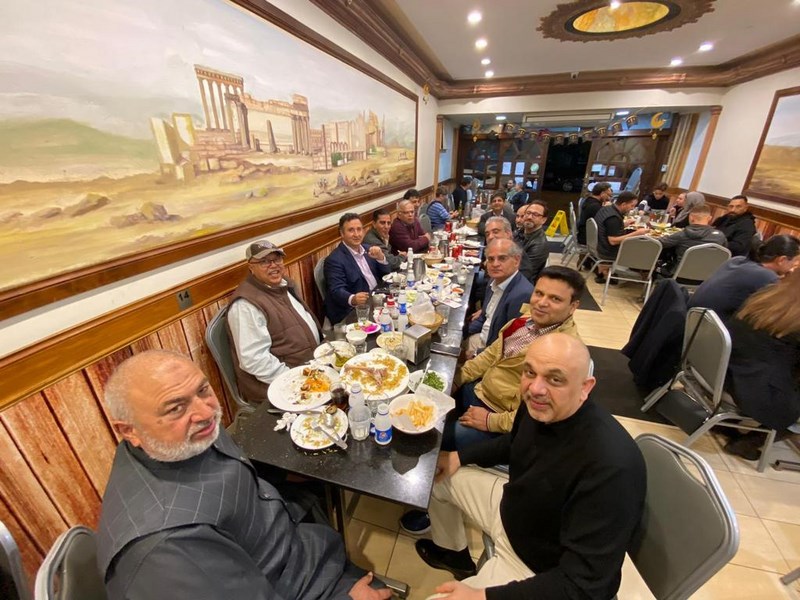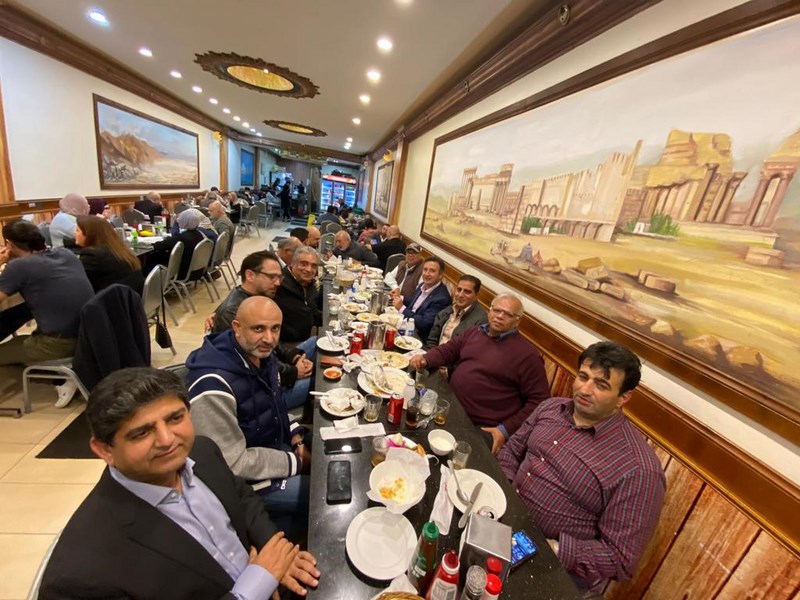 *********************************************************************************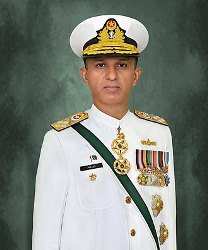 Admiral Amjad Khan Niazi
After attending Hon Shaoquett dinner PABC delegation met Admiral Niazi
After attending Honourable Shaoquett Moselmane MP's dinner, A delegation of Pakistan Australia Business Council met Chief of the Naval Staff Admiral Muhammad Amjad Khan Niazi who is his official visit to Australia for attending Indo-Pacific Sea Power Conference 2022 in Sydney. The delegation was led by President PABC Mr. Iftikhar Rana, congratulates Chief of the Naval Staff Admiral Muhammad Amjad Khan Niazi who told them that more than 40 international naval delegations and around 700 defence industry companies participated in Indo-Pacific Conference 2022.
Chief of the Naval Staff Admiral Muhammad Amjad Khan Niazi said that I met with my counterparts from Australia, France, Japan, Kuwait & Spain and discussed issues of mutual interest and bilateral maritime cooperation and global maritime security.
Mr Zahid Rana, Ahmad Nadeem Khan, Iftikhar Rana and Latif Chaudhry was members of PABC delegation who met Chief of the Naval Staff Admiral Muhammad Amjad Khan Niazi.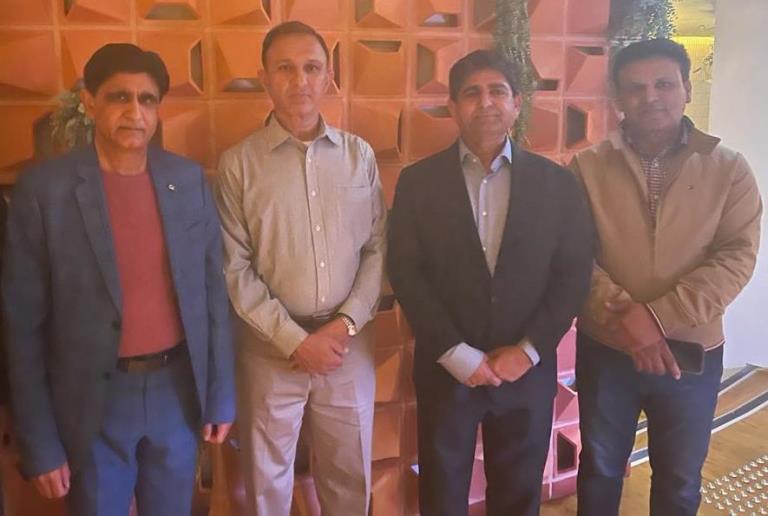 Latif Chaudhry, Admiral Muhammad Amjad Khan Niazi, Iftikhar Rana and Ahmad Nadeem Khan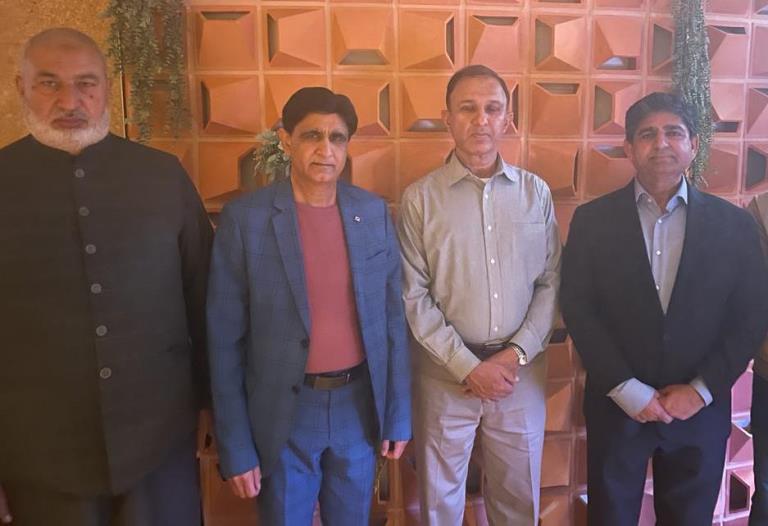 Zahid Rana, Latif Chaudhry, Admiral Muhammad Amjad Khan Niazi and President Iftikhar Rana
Ahmad Nadeem Khan, Iftikhar Rana, Admiral Muhammad Amjad Khan Niazi, Latif Chaudhry and Zahid Rana