Sada-e-Watan Sydney ô
sadaewatan@gmail.com
Consul General and Trade Commissioner of Pakistan Raised Pakistani Flag in Sydney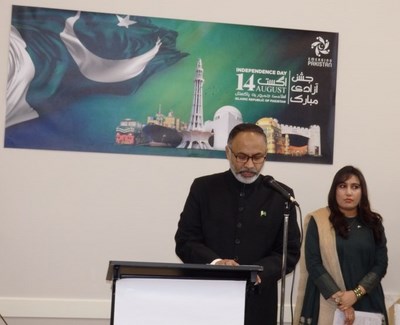 Consul General Abdul Majid Yousfani
Record Australian Pakistanis attended Flag Hoisting Ceremony in Sydney on the Occasion of Pakistan Independence Day Celebration
14 August, 2018: On a bright sunny Tuesday morning, Pakistani flag was hoisted in the West Pennant Hills Community Center (42 Hill Road, West Pennant Hills NSW, Australia) at 10:30 am on the occasion of Pakistanís Independence Day. In the presence of large number of Pakistani community members in New South Wales, Consul General and Trade Commissioner of Pakistan, Mr. Abdul Majid Yousfani raised the green and white Pakistani flag, in tandem with the national anthem "پاک سر زمین شاد باد".

Most of the guests reached the venue earlier than the scheduled time of the event, which started at 10:30 AM with the recitation from the Holy Quran by Imam Nazirul Hassan Thanvi followed by
MC Bushra Salam
the flag hoisting. Ms. Bushra Salam, Consul, was the Master of the ceremony. She also read the Independence Day message of the Caretaker Prime Minister of Pakistan, while Mr. Yousfani delivered the message of the President of Pakistan.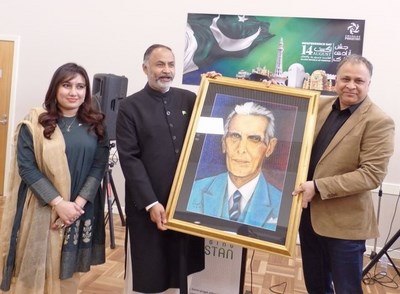 Famous Artist Mr Shahid Malik Presented Exclusive Portrait of the Founder of Pakistan to the Consul General of Pakistan.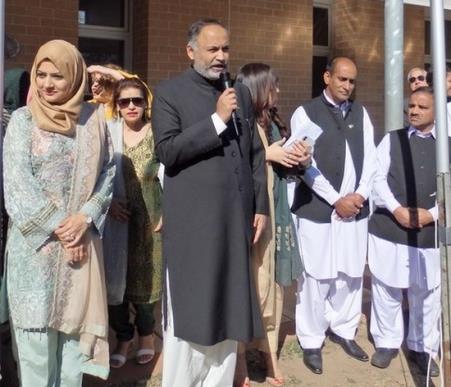 Consul General Abdul Majid Yousfani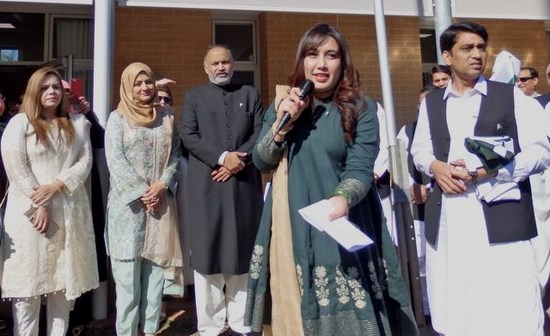 Consul of Pakistan Consulate Bushra Salam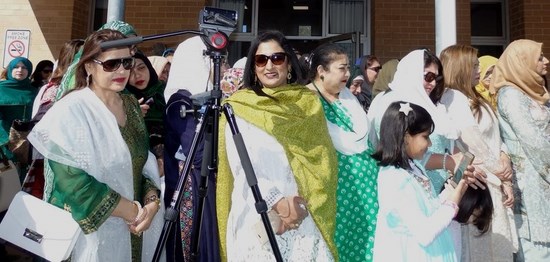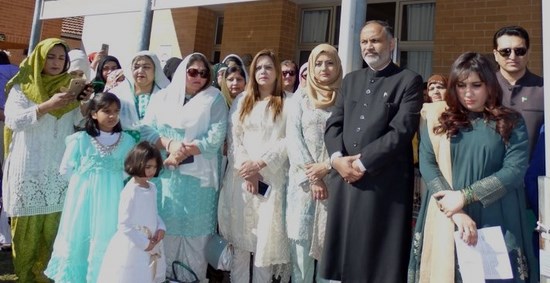 Speaking on the occasion, Mr. Yousfani highlighted the steps taken by the Consulate General for continuous improvement of consular services for the Pakistani community. He also appreciated the support of the community members and leaders in making the Consulate Generalís initiatives successful through strong participation and support. He informed the community about the launch of the new website of the Consulate General which is customer centric, user friendly, accessible on smart phone, tablets and computers and contains valuable information about trade, tourism and consular services. He also informed the community that 24x7 emergency services have also been launched for the Pakistani community living in New South Wales. He stressed the need to remain united and to project soft image of Pakistan in Australia.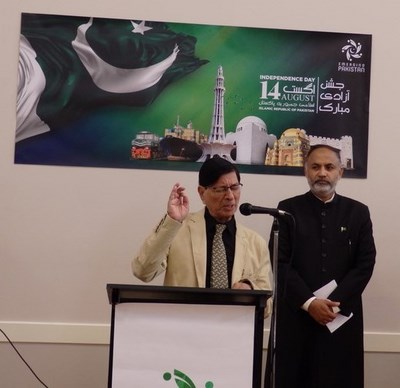 Prof. Rais Alvi
Prof. Rais Alvi and Ms. Shafaq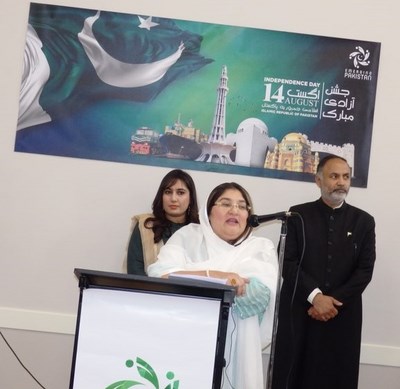 Shafaq Jaffery
Jaffery presented poetry in the praise of Pakistan and Pakistanis during the event. Mr. Abdul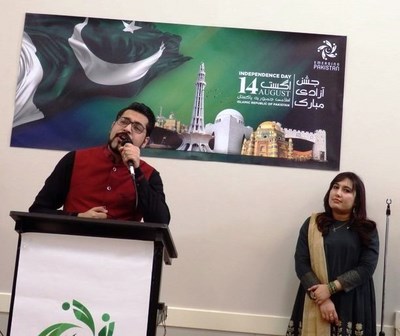 Abdul Rahman
Rahman and Ms. Mehreen Javed sang national songs on the occasion followed by cultural dances organized by a community organization (CIFT), which were performed by Pakistani Children to reflect the colours of Punjab, Sindh, Baluchistan, Khyber Pakhtunkhwa and Gilgit Baltistan. These presentations were highly appreciated by the audience.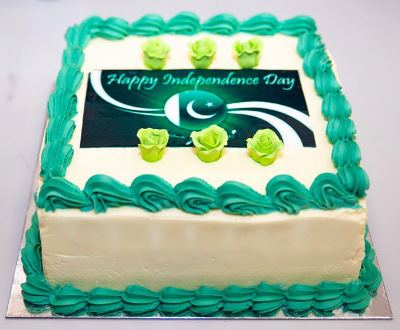 A green and white cake was also cut by the Consul General that displayed the Pakistani Flag to mark the high point of the celebration.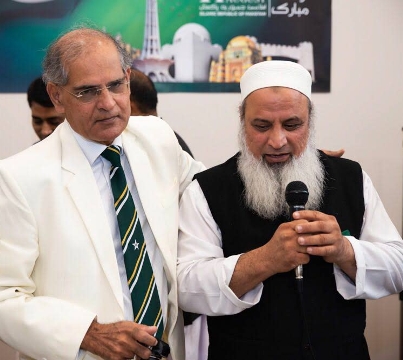 Javed Nazar reciting Quran o Dua for Pakistan
Mr. Javed Nazar offered prayers (dua) for the integrity and solidarity of Pakistan on the occasion.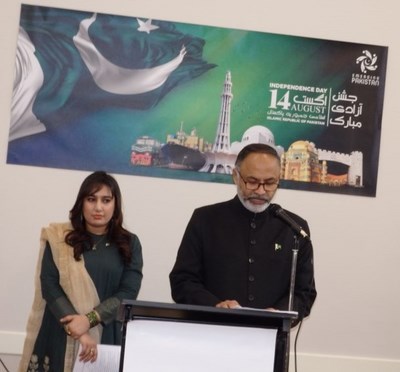 Mr. Yousfani, since assuming responsibilities as Consul General Sydney has continued a tradition of organizing formal ceremonies to mark the independence day of Pakistan. It was an open invitation to all Pakistanis in Australia, which was announced and publicised on social media by the Consulate General and community organizations.
Despite being a working day, a large number of Pakistanis, men and women, residing in different parts of New South Wales turned up to participate and celebrate independence day. Some of the participating families also brought their children to connect them with their roots. According to the Prominent Journalist Mr Syed Zafar Hussain, he did not see like this historical turnout of Australian Pakistanis in Sydney in last 28 years. This year turnout was Great and arrangement & Presentations was appreciable.
In the end, traditional morning breakfast of Pakistan comprising of Aaloo Chhole,Nan and Halwa Poori was served to the community.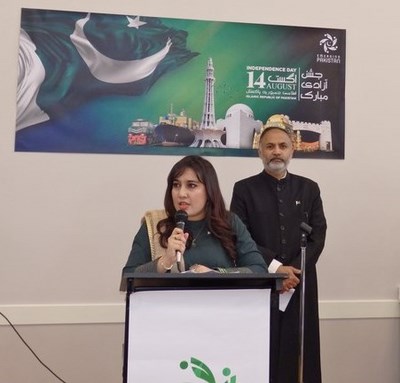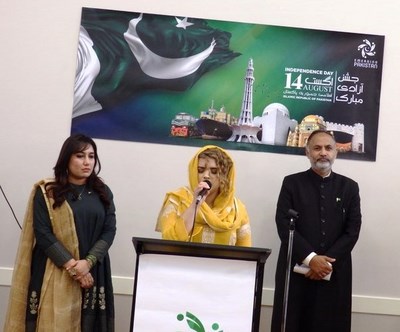 Naat by Mehreen Javed
National Anthem of Pakistan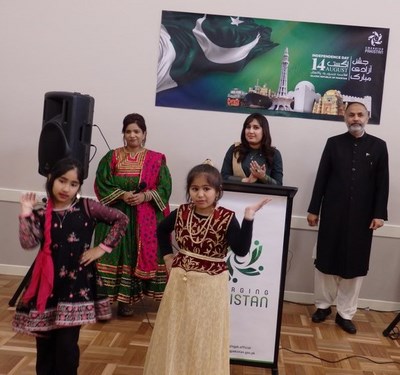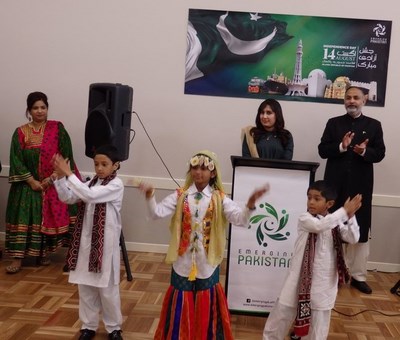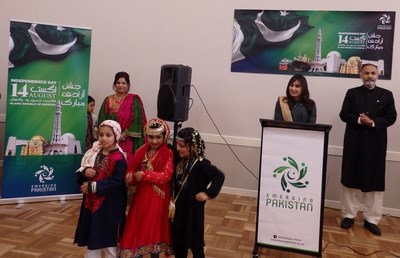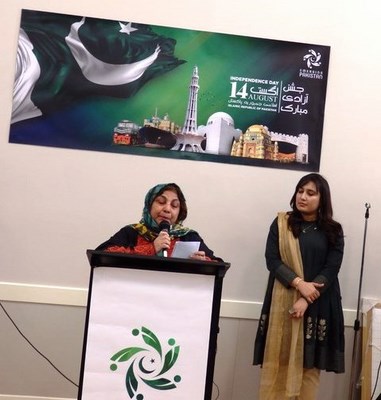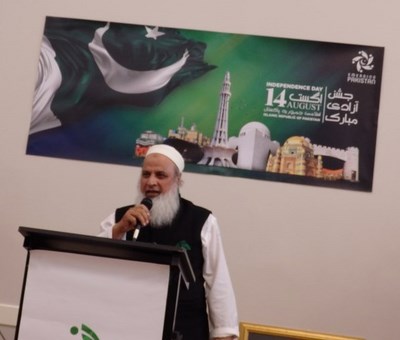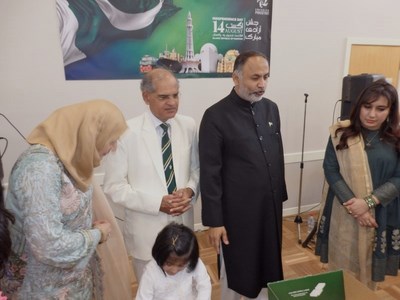 Cake Cutting Ceremony by one little Girl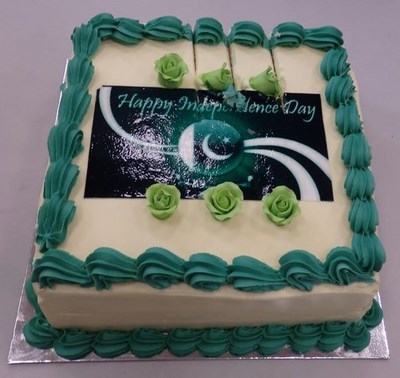 S. Zafar Hussain, CG Yousfani and Brig (R) Javed Warraich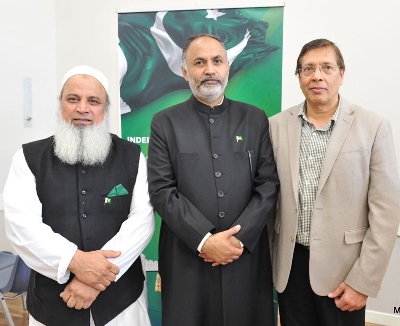 Javed Nazar, CG Yousfani and Dr Bilal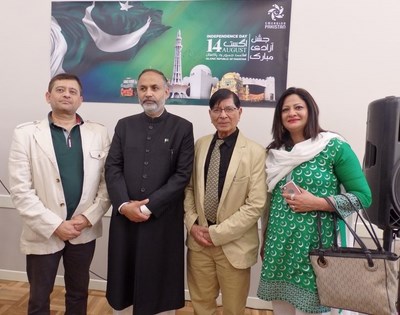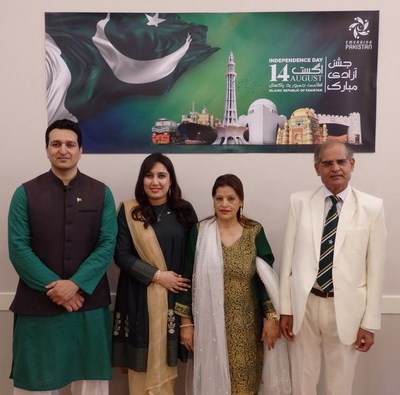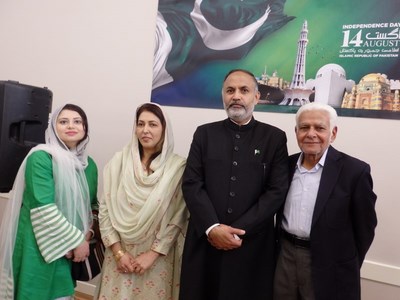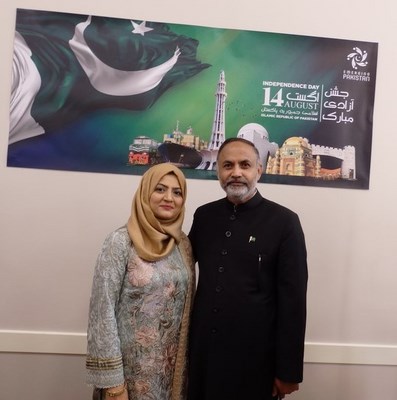 Huma Yousfani and Abdul Majid Yousfani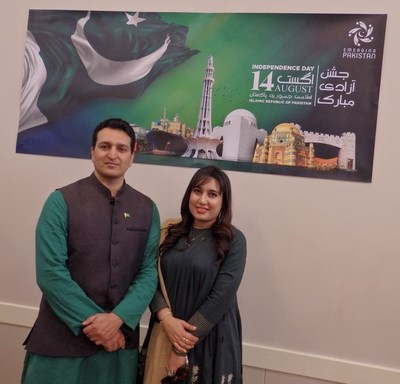 Mr Ahmed and her spouse Bushra Salam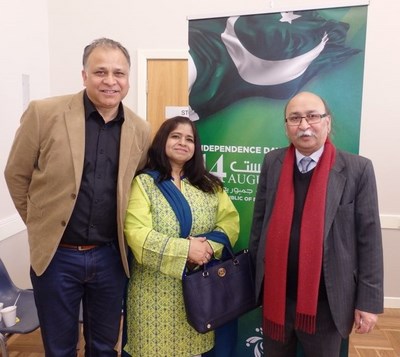 Shahid Malik, Mrs. Shahid Malik and Ashraf Shad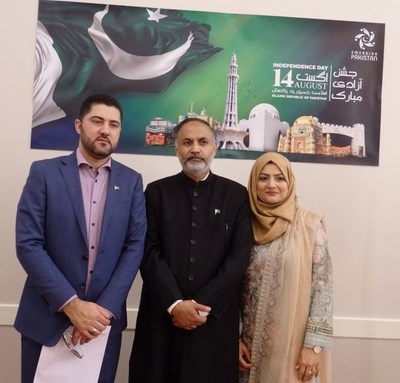 Ali Murtaza, CG Yousfani and Huma Yousfani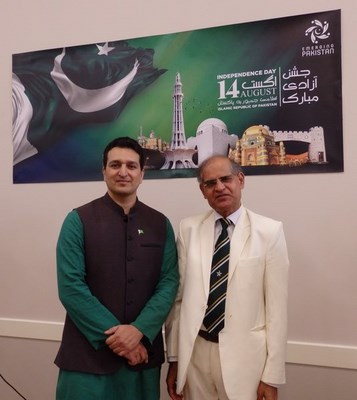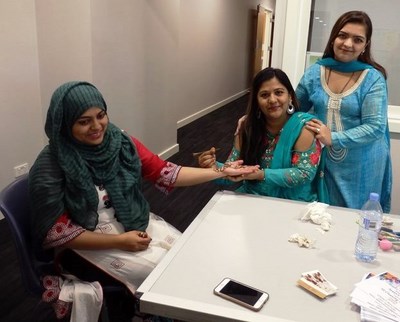 Free Mehndi and Free Face Painting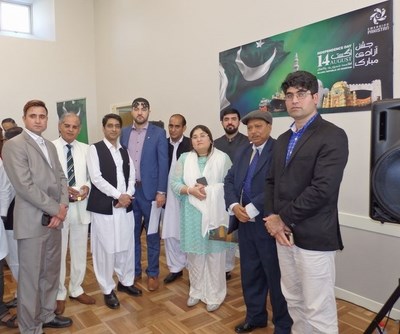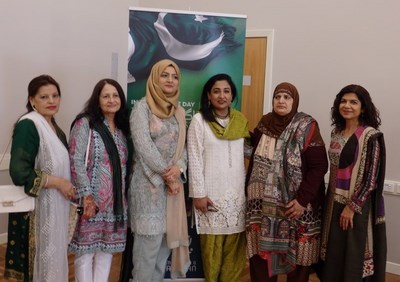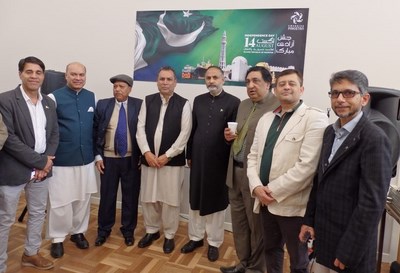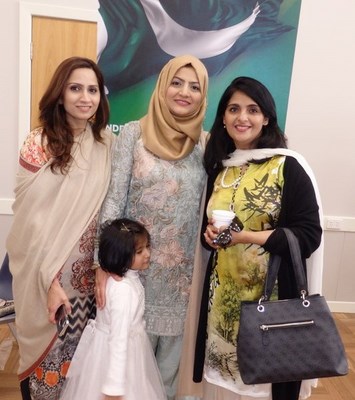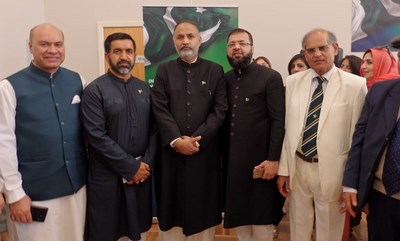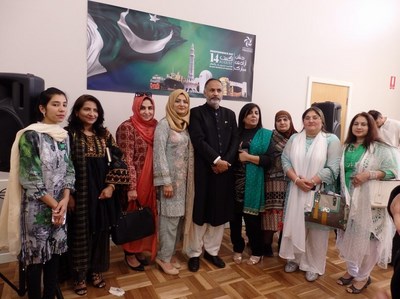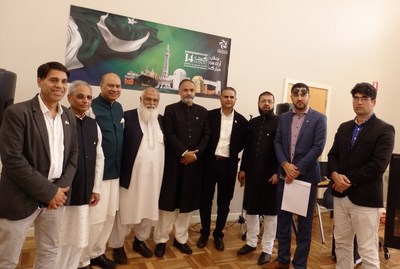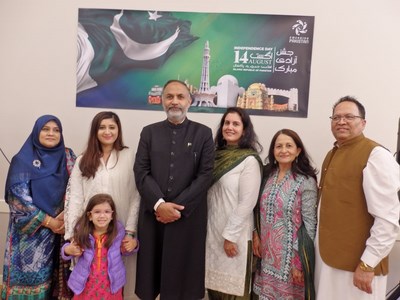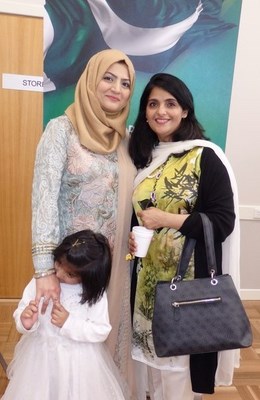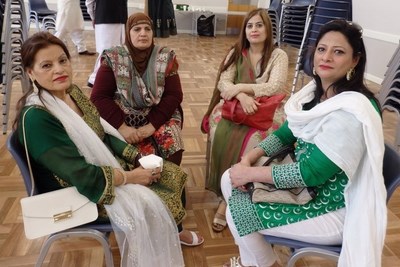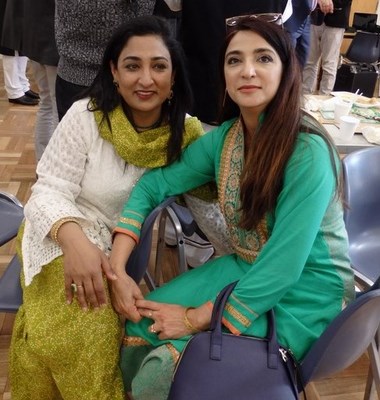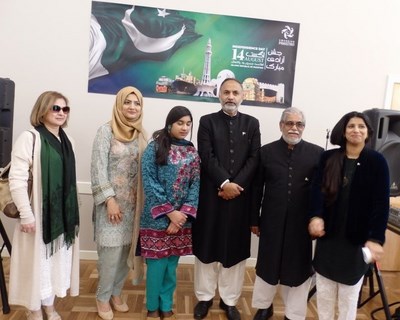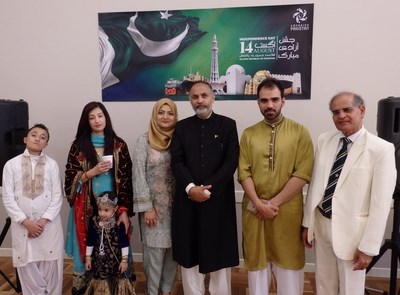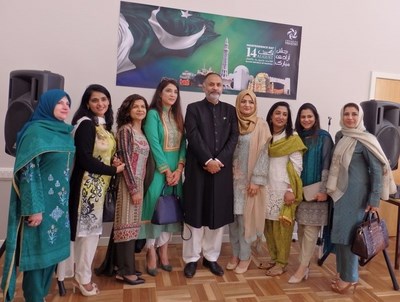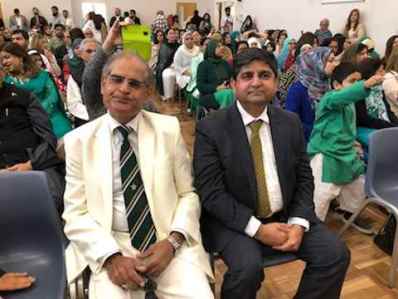 Syed Zafar Hussain and President PABC Iftikhar Rana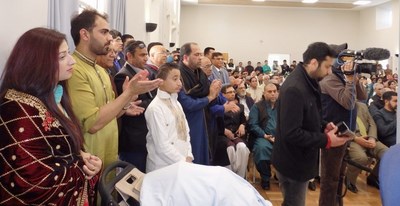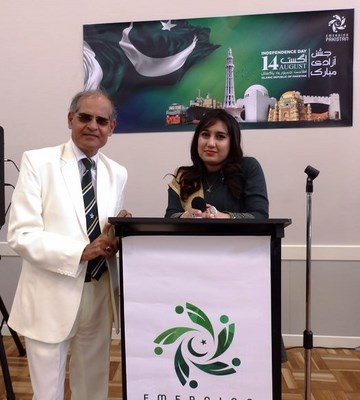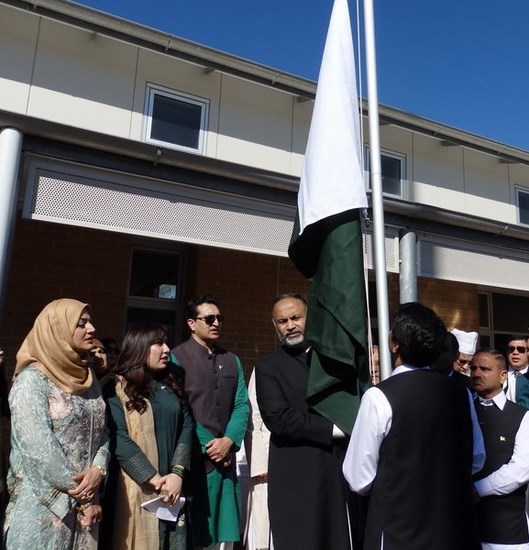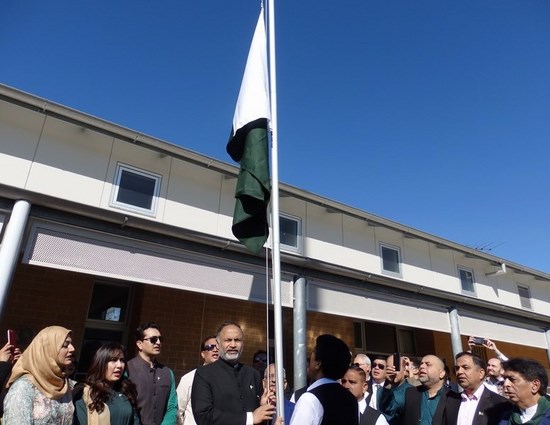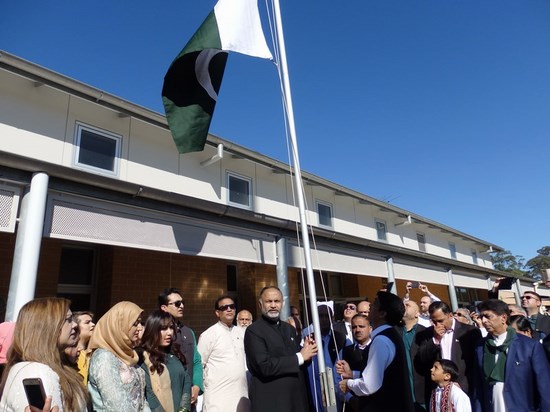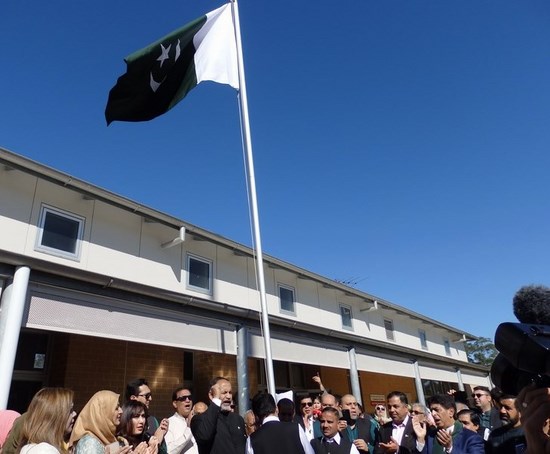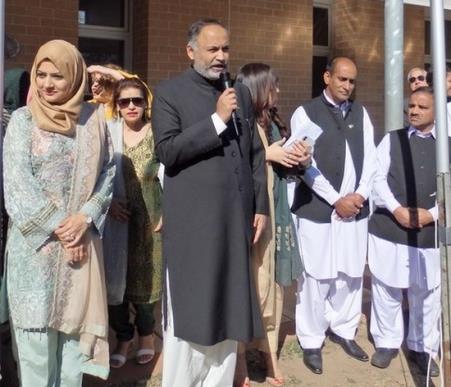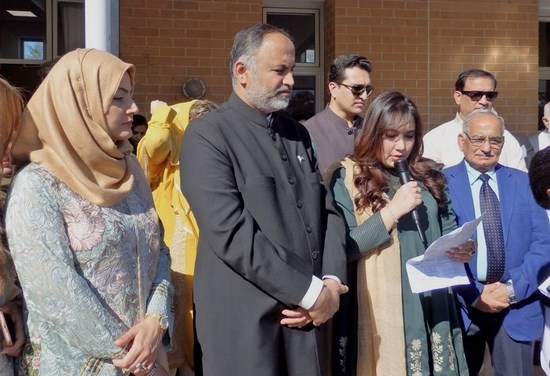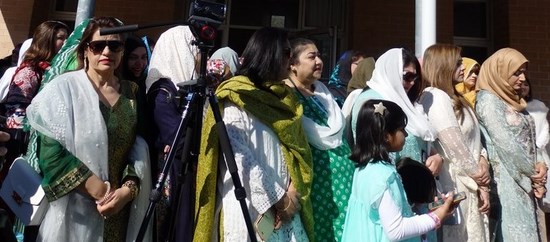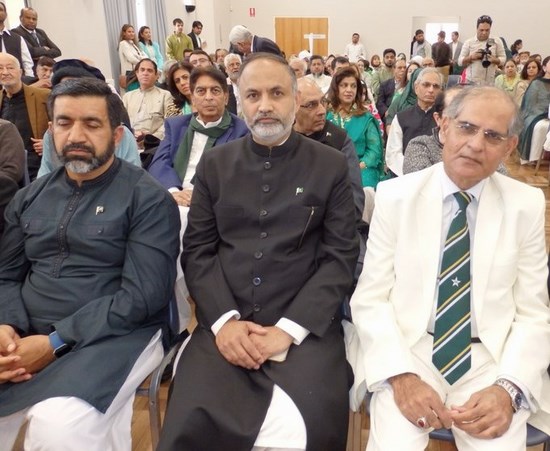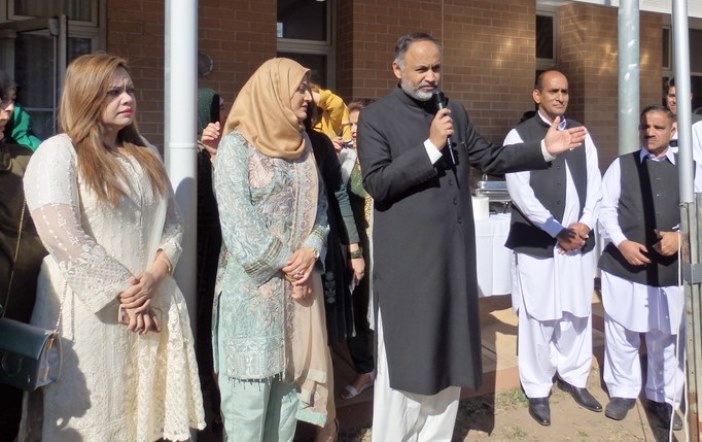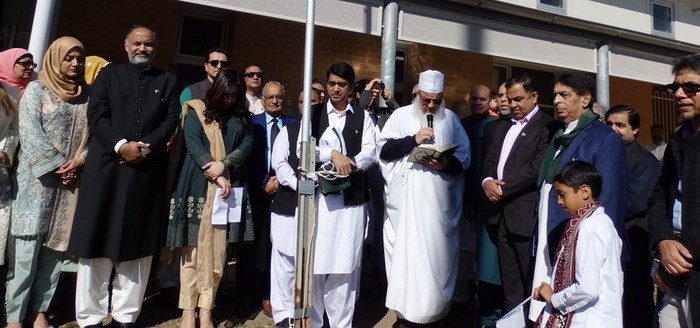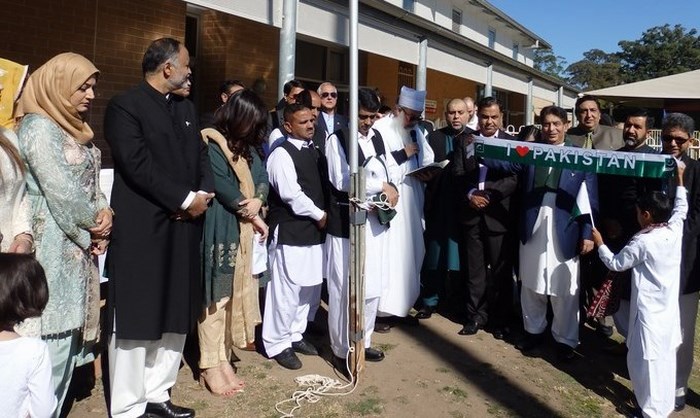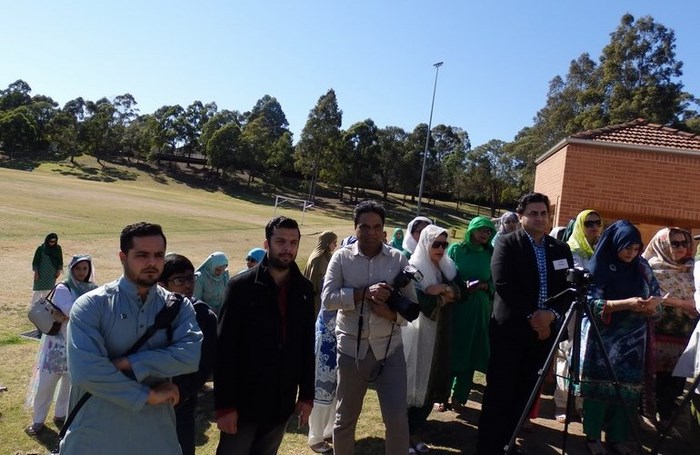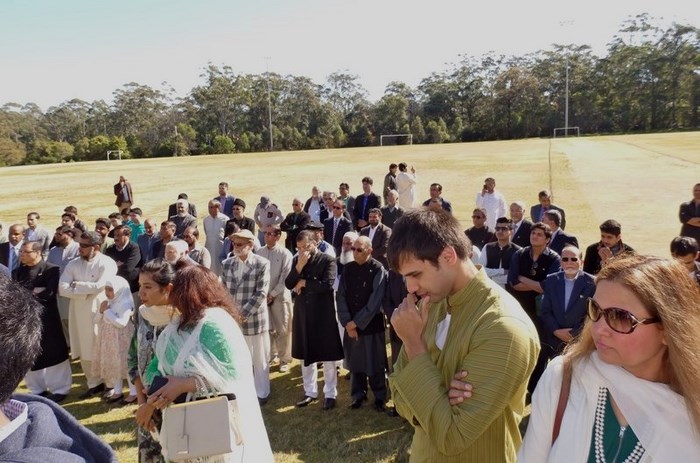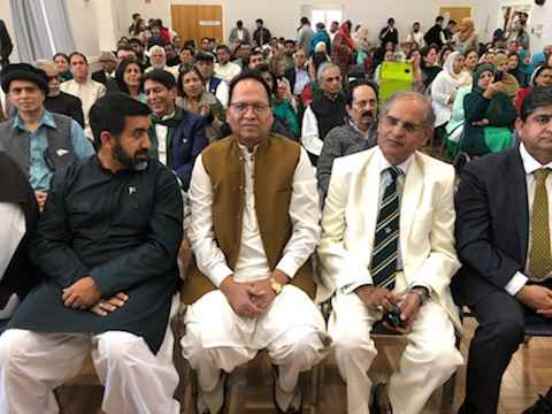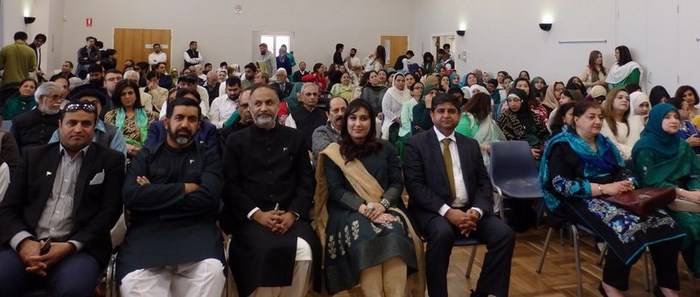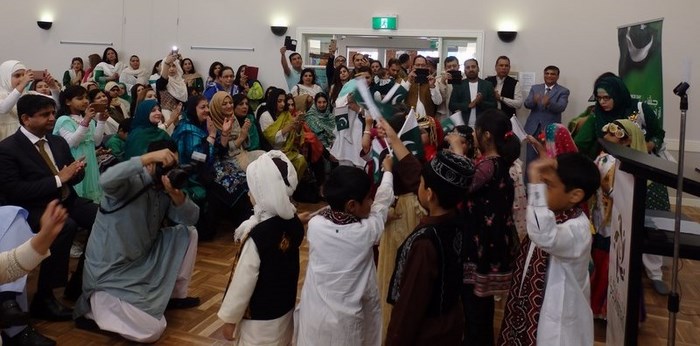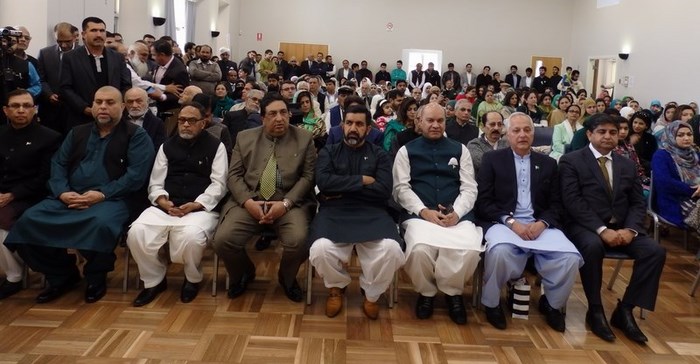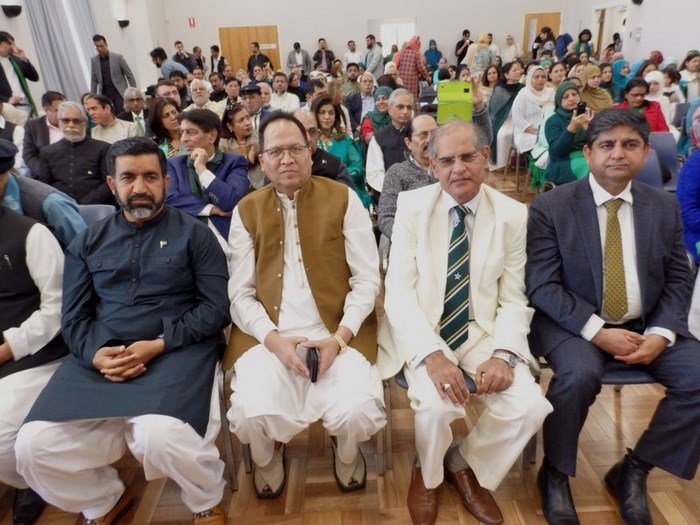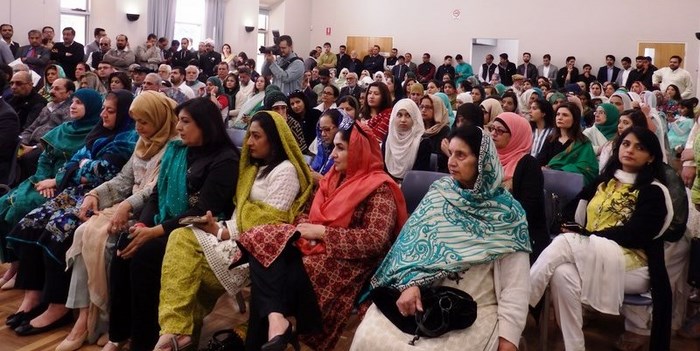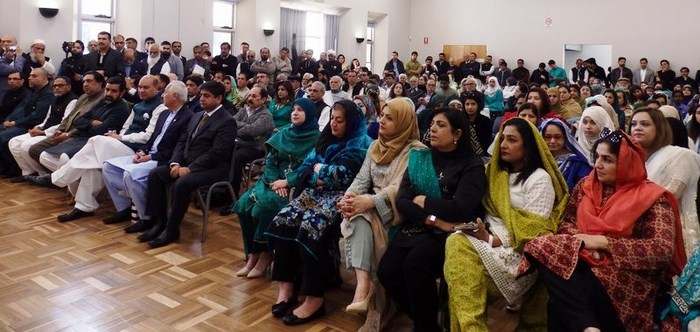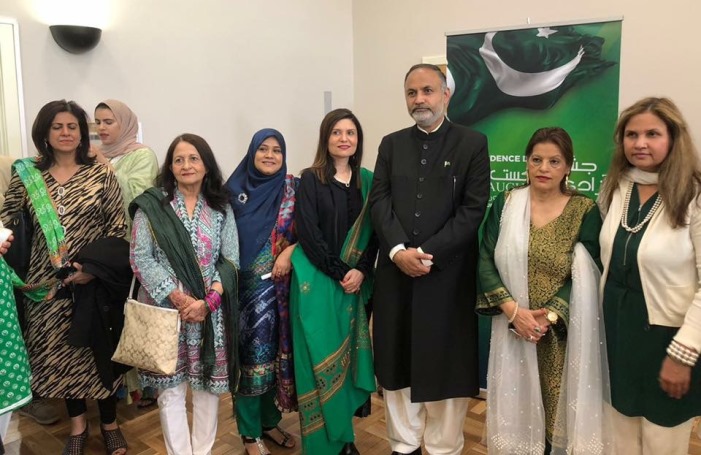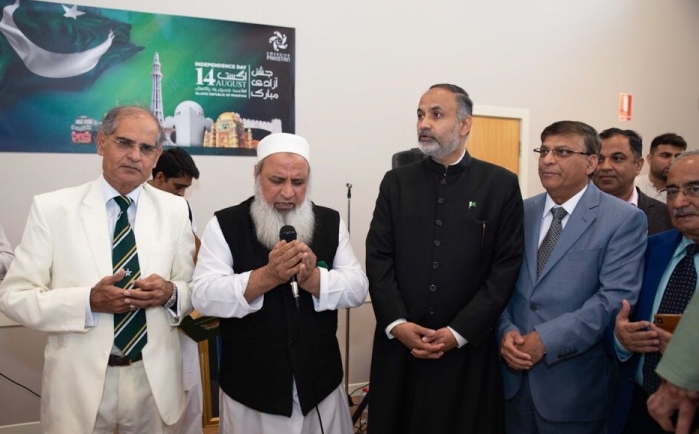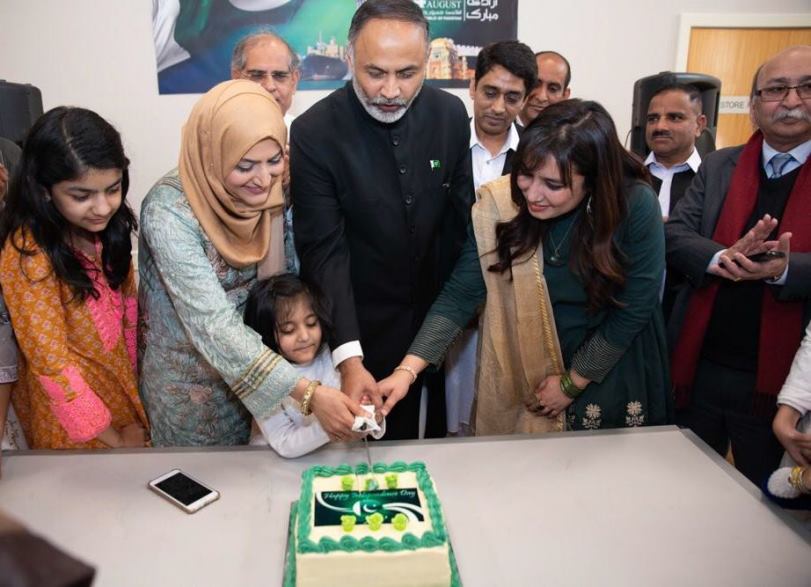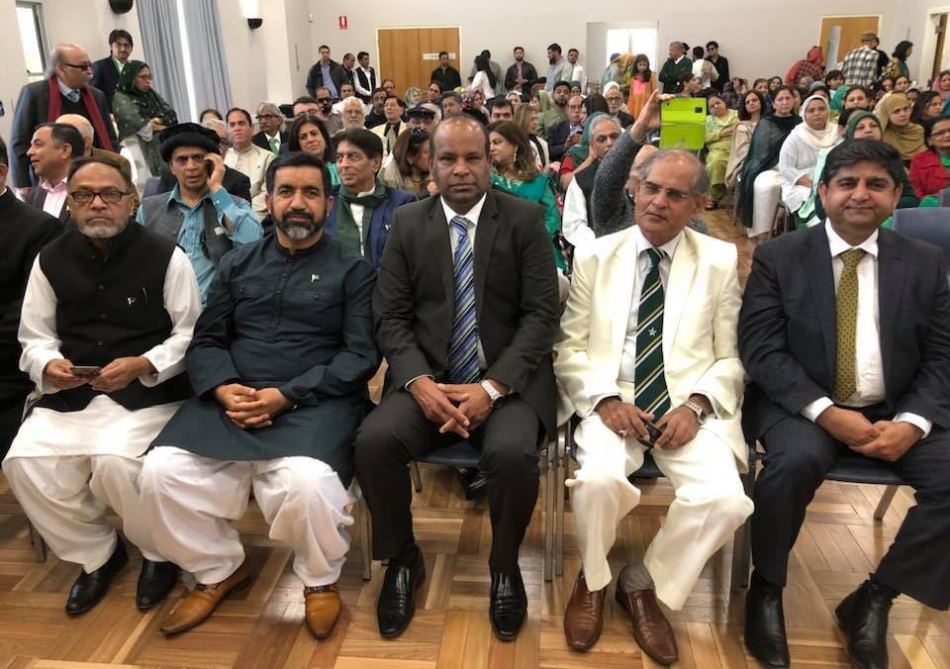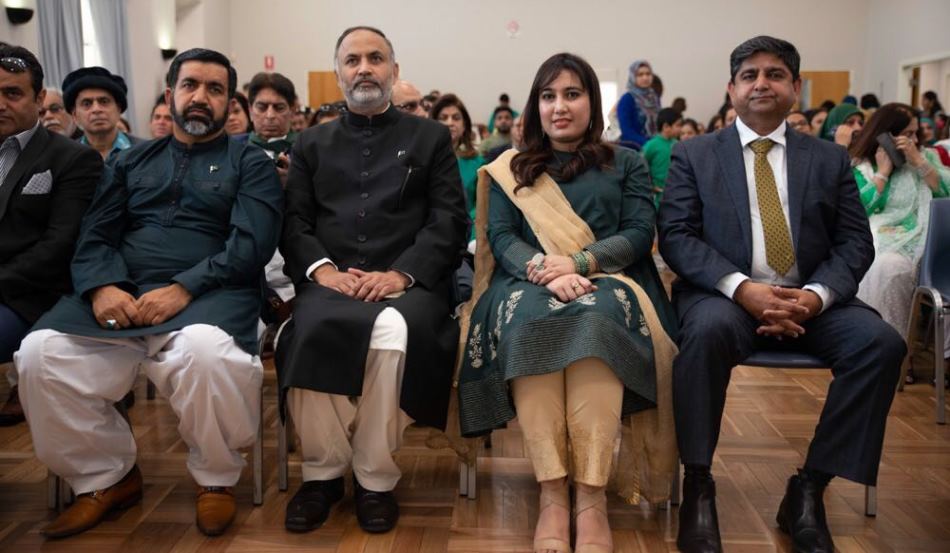 Hafiz Shahid Iqbal, Abbas Rana, Consul General Abdul Majid Yousfani, Consul Bushra Salam and Iftikhar Rana