Sada-e-Watan Sydney
Sadaewatan@gmail.com

FLAG HOISTING CEREMONY - 14 AUGUST 2014 SYDNEY AUSTRALIA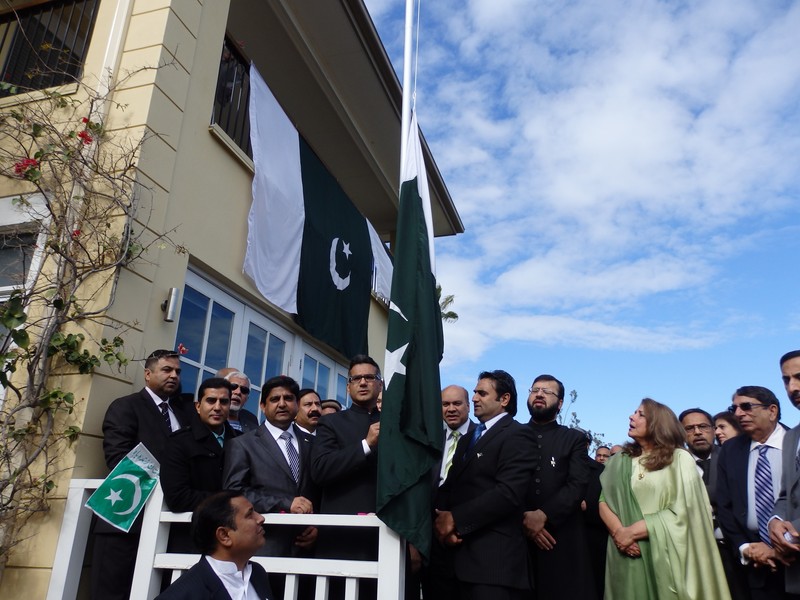 MR. ABDUL AZIZ UQAILI, CONSUL GENERAL OF PAKISTAN BASED IN SYDNEY, RAISED PAKISTANI FLAG AND LED SPECIAL PRAYERS IN MOSMAN SYDNEY ON 14 AUGUST
It was a bright sunny morning and a very pleasant weather in Sydney today when at 10.30 am, on the occasion of Pakistan's 68th Independence Day, Pakistani flag was hoisted in PAKISTAN HOUSE at 5 Ryrie Street, Mosman (Sydney), NSW, Australia. Mr. Abdul Aziz Uqaili, the Consul General of Pakistan, in the presence of several members of Pakistani community in New South Wales, slowly and gradually raised the green and white Pakistani flag while the national anthem was played in the background.
Mr. Uqaili, soon after assuming his official responsibilities in Sydney last year, had laid the foundation of an essential and much desired tradition of holding a formal ceremony to mark our independence day.
Despite being a working day, a large number of Pakistanis, both ladies and men, working and residing in different parts of Sydney / New South Wales warmly welcomed the invitation of the Consul General and participated in the ceremony. It was an open invitation to all Pakistanis in Australia, which was announced, in all leading newspapers and magazines, being published from Sydney.
The ceremony started on time at 10.30 AM with the recitation from the Holy Quran by Maulana Nazeerul Hasan Thanvi followed by the flag hoisting which was performed by Consul General, Mr. Abdul Aziz Uqaili, along with other Pakistani diplomats and community members.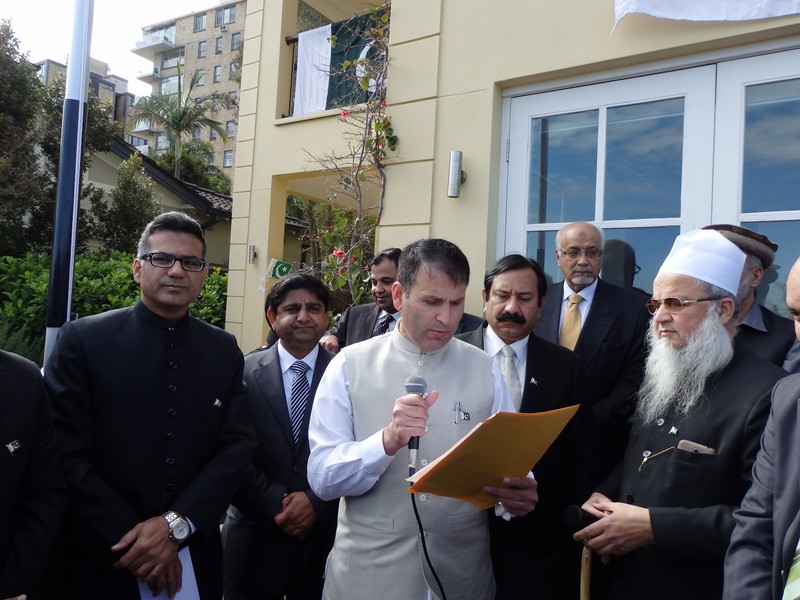 Mr. Shifaat Ahmed Kaleem, Consul read the Independence Day messages of the Prime Minister of Pakistan, while Mr. Uqaili delivered the message of the President of Pakistan.
Speaking on the occasion, Mr. Abdul Aziz Uqaili, lauded the invaluable services of the expatriate Pakistanis for supporting their homeland and its economy particularly through Forex remittances, investments and professional services. The Consul General also appreciated the support of the community members in making Consulate's initiatives and endeavours successful. He informed the community that, since the day he took over, he is following an open door policy in the Consulate premises, besides reaching out to the community in their public programmes or other events. He stressed the need to remain united and to shun petty differences among us for the sake of country and our nation.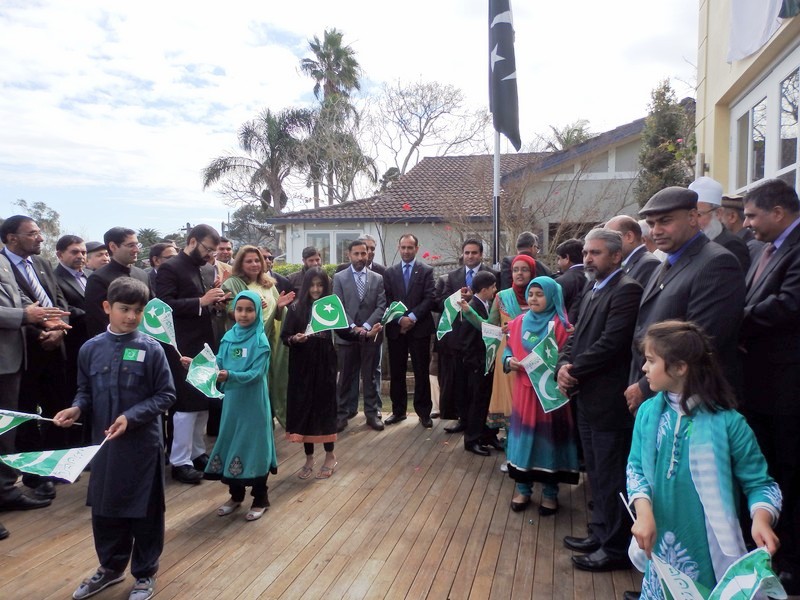 Pakistani children, clad in colourful Pakistani constumes, performed on a national song and enthralled the audience. Finally, Maulana Thanvi offered prayers (dua) for the integrity and solidarity of Pakistan and the nation.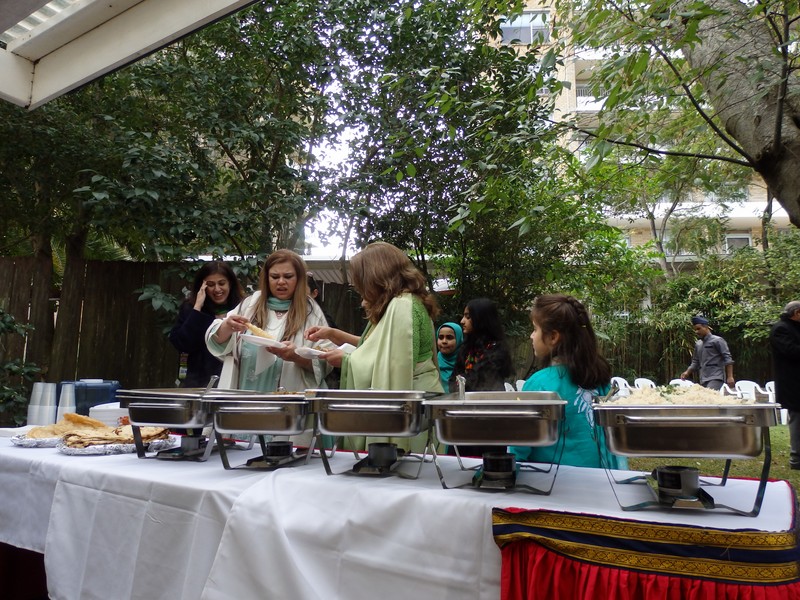 In the end, traditional morning cuisine of Pakistan Halwa poori, Chanay, Aaloo ki bujya, Nihari, Naan and tea was served to all the guests.