Sada-e-Watan Sydney ™
sadaewatan@gmail.com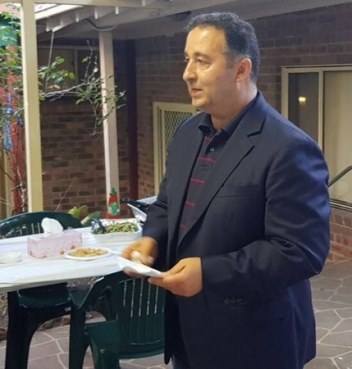 Host Hon. Shaoquett Moselmane, MLC
Her Excellency Naela Chohan, Honourable Justice Ali Baqar Najafi and other friends attended Hon. Shaoquett Moselmane's BBQ in Sydney
(Exclusive report by: Syed Zafar Hussain, Editor-in-Chief Sada-e-Watan Sydney)
The Hon. Shaoquett Chaher MOSELMANE is a member of the New South Wales Legislative Council since 2009, representing the Australian Labor Party. He is the Opposition Whip in the Legislative Council of NSW. The Hon. Shaoquett term of service is due to expire in the 57th Parliament (3 March 2023).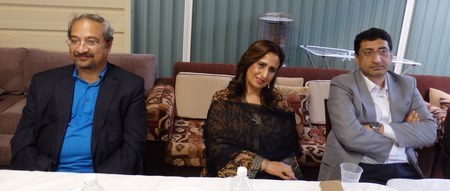 Justice A.B. Najafi, High Commissioner Naela Chohan and DA Brig Asim Khan
Shaoquett Moselmane was born in Konin, southern Lebanon. He arrived in Australia from Lebanon in 1977 together with his parents, Chaher Mouslimani and Jawaher Mohanna Mouslimani, and ten other brothers and sisters. He attended Rockdale Public School and James Cook Boys' High School before graduating with a Bachelor of Arts (politics and government administration) from the University of Sydney. Shaoquett obtained a Master degree in politics from Macquarie University, prior to completing a Bachelor of Law from the University of New South Wales. In 1999, Shaoquett Moselmane commenced practicing law as a solicitor.
In 1995, Shaoquett was elected to Rockdale City Council in Sydney's south and served as mayor from 2001 to 2003, from 2005 to 2006, and again in 2009 until his appointment to the Legislative Council. Moselmane retired from Rockdale Council at the 2012 NSW Local Government Elections.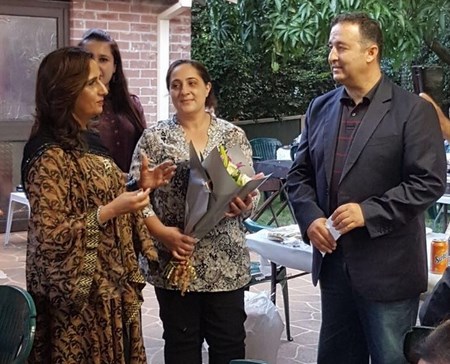 H.E. Naela Chohan, Bushra Salam,Mrs Hanan and Shaoquett
Hon. Shaoquett Moselmane was appointed to the Legislative Council on 3 December 2009, to fill a vacancy created by the resignation of Henry Tsang and is the first Muslim member of the New South Wales Parliament.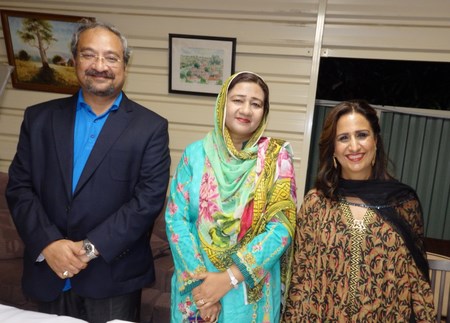 Hon. Justice Ali Baqar Najafi, his wife and H.E. Naela Chohan
In September 2012, Shaoquett Moselmane instituted the Multicultural and Indigenous Media Awards, and in June, 2014, he launched the National Indigenous Human Rights Awards. The Honourable Shaoquett Moselmane is very active in social life and has strong relations with different ethnic communities in Australian Multicultural Society.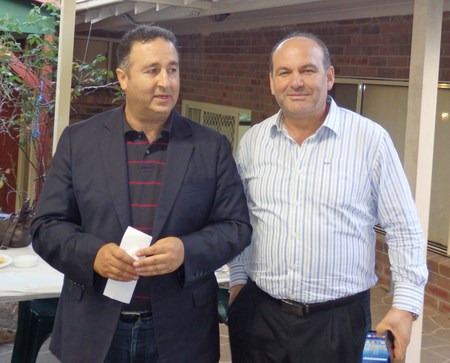 Shaoquett Moselmane with his brother
In 2003, when Editor in Chief of Sada-e-Watan Syed Zafar Hussain shifted from Newtown 7-Eleven to become the Franchisee of the 7-Eleven Petrol Station in Arncliffe Sydney. Hon. Shaoquett Moselmane MP became a very close friend of Mr Zafar Hussain; who subsequently connected him with the Pakistani Australian Community & Pakistani diplomats. Later Hon. Shaoquett Moselmane became a special friend of Iftikhar Rana, Javed Hussain Shah, Azam Mohammed and others. Hon. Shaoquett Moselmane was residing in Arncliffe so were daily spending hours with Mr Syed Zafar Hussain and spending Sundays over Arabic breakfast together. Later Hon. Shaoquett Moselmane was regularly attending Pakistani events and visited Pakistan three times. He delivered thousands Australian made Wheelchairs for disabled kids of Pakistan and also met Pakistani official & prominent figures including Abdul Sattar Edhi.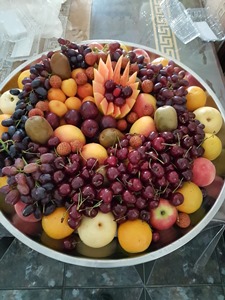 Since last five years, on the suggestion of Syed Zafar Hussain, Hon. Shaoquett Moselmane began inviting close Pakistani friends on breakfast or dinner at Sydney Lebanese Restaurants. Serving Consul General of Pakistan in Sydney and Former Consul General Azam Mohammed has always been a part of the event. However, for the first time, on Saturday, 13th January 2018, Hon. Shaoquett Moselmane invited the High Commissioner of Pakistan, Her Excellency Naela Chohan. Also present was Honourable Mr Justice Ali Baqar Najafi, Judge of Lahore High Court - who was on a two weeks private visit to Australia with his wife. The Hon. Shaoquett Moselmane also invited the current Consul General, Mr Abdul Majid Yousafani, Consul of Pakistan Consulate Bushra Salam, Brigadier Muhammad Asim Khan, Defence Adviser High Commission for Pakistan, Mr. Hasan Kanji, Honorary Investment Counsellor for Pakistan and friends Syed Zafar Hussain, Azam Mohammed, Iftikhar Rana, Ahmed Raza, Ejaz Khan, Syed Javed Hussain Shah, Ali Shahzad Najafi, Mohammed Asif and Munir Mohammed.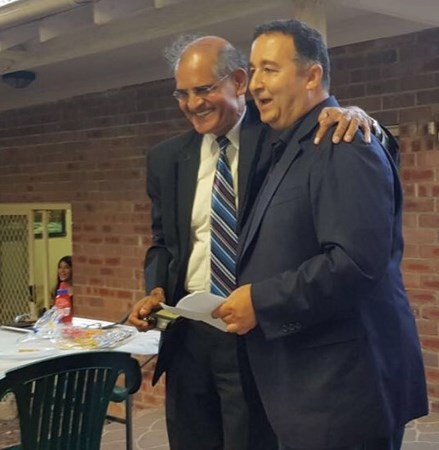 Syed Zafar Hussain and Shaoquett Moselmane
Honourable Shaoquett Moselmane thanked the High Commissioner Naela Chohan, Justice Ali Baqar Najafi and all other guests including his brother Shawki, his wife Hanan Mouslimani and all other family youths who helped with the preparation of the barbeque. He appreciated the Australian Pakistani community, Pakistani officials, Pakistani Army and expressed his satisfaction with his close relations with Pakistani friends.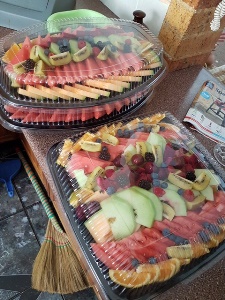 This was purely a private dinner with family and an unforgettable evening, where a sitting Member of Parliament was serving all food with his hands to welcome and respect his guests. In comparison with many MP's of Pakistan, they are often proud and not friendly or as welcoming as the Honourable Shaoquett Moselmane.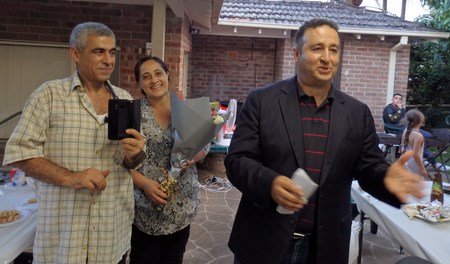 Honourable Shaoquett Moselmane Welcome speech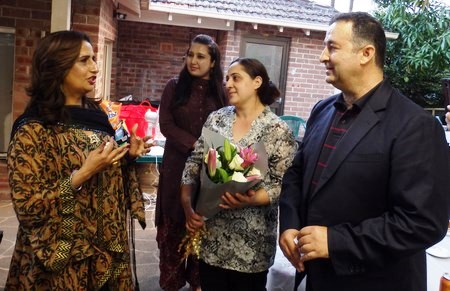 High Commissioner Naela Chohan speaking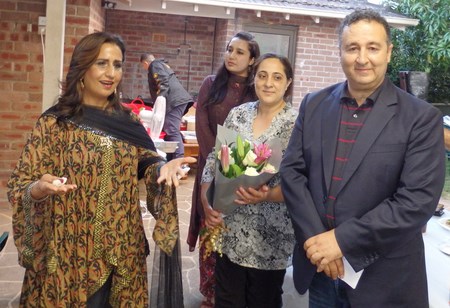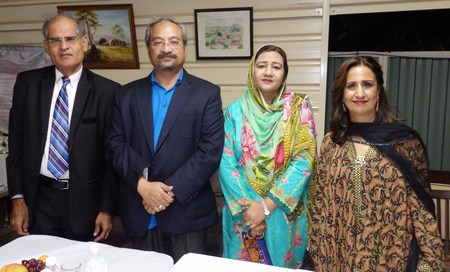 Syed Zafar Hussain, Justice Ali Baqar Najafi, Mrs Najafi and Naela Chohan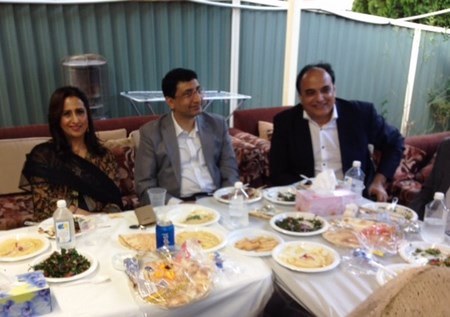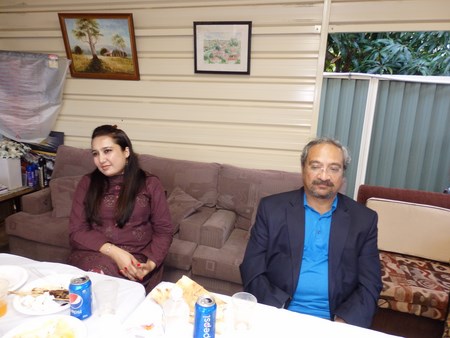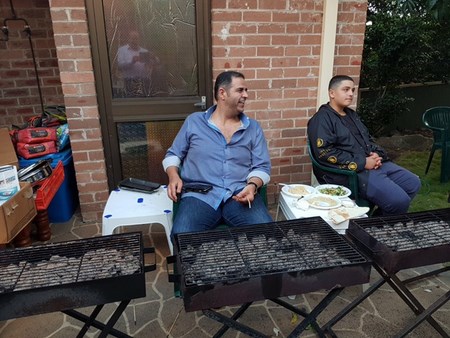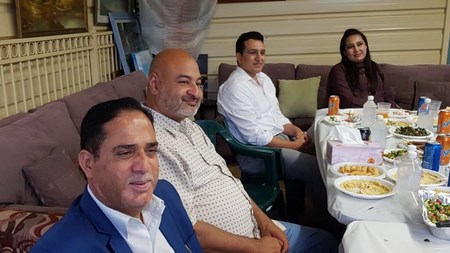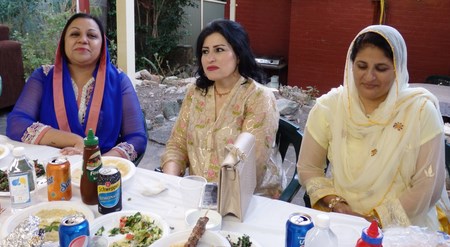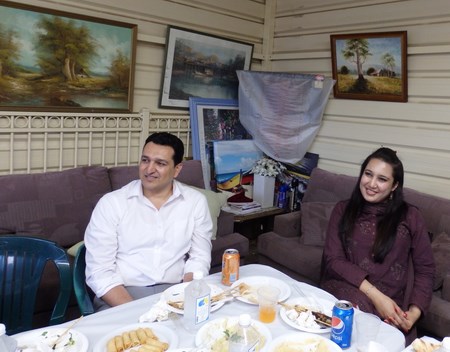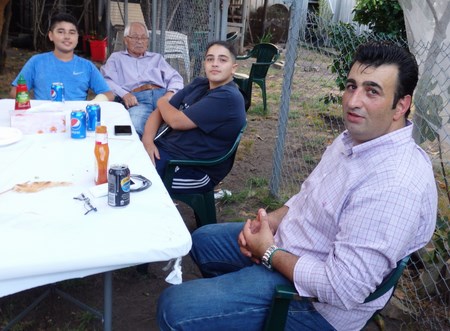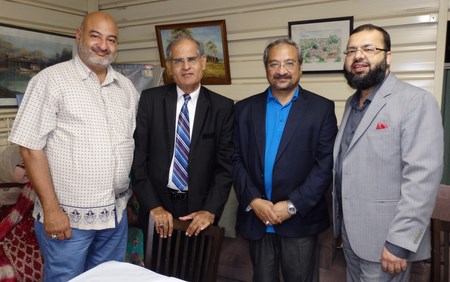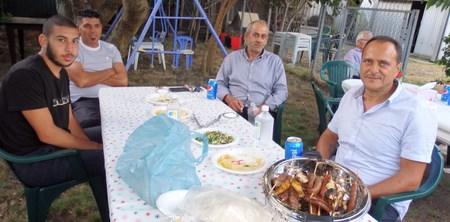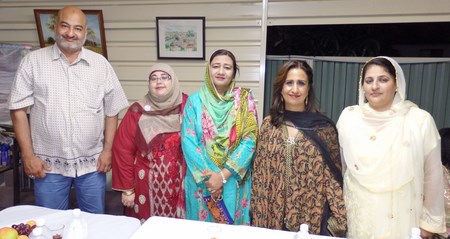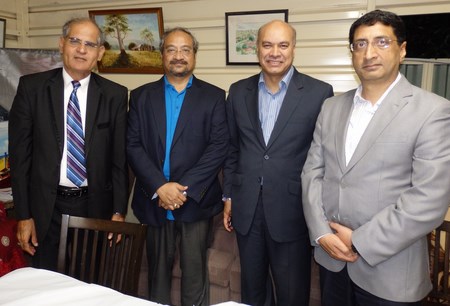 S. Zafar Hussain, Justice Najafi, M. Asif and Defence Advisor Brig. Asim Khan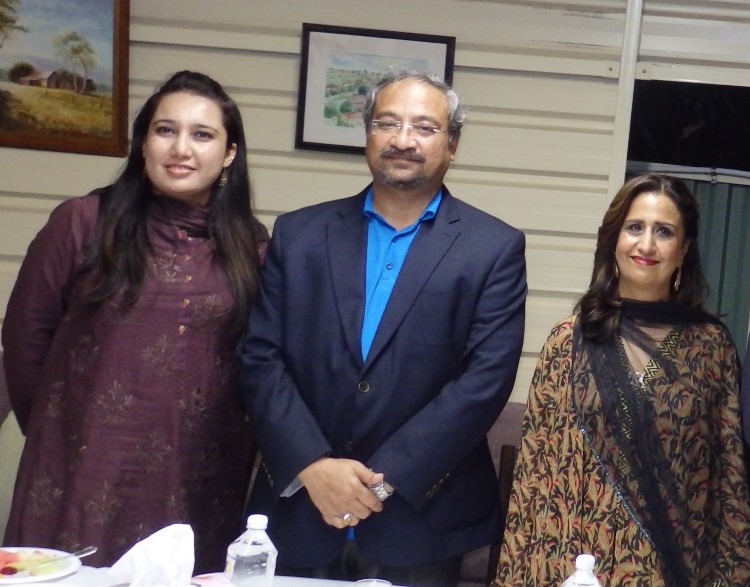 Consul of Pakistan Consulate Sydney Bushra Salam, Honourable Justice Ali Baqar Najafi and High Commissioner Her Excellency Naela Chohan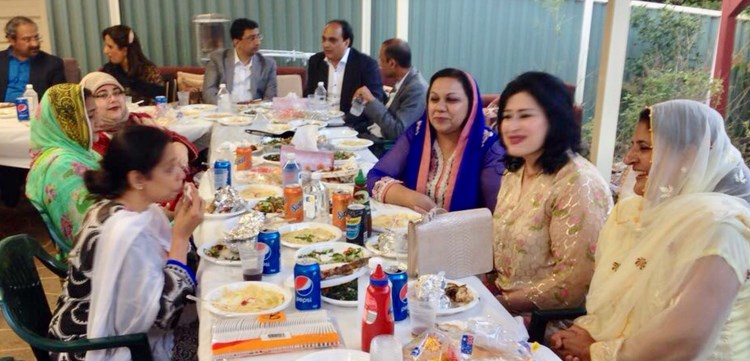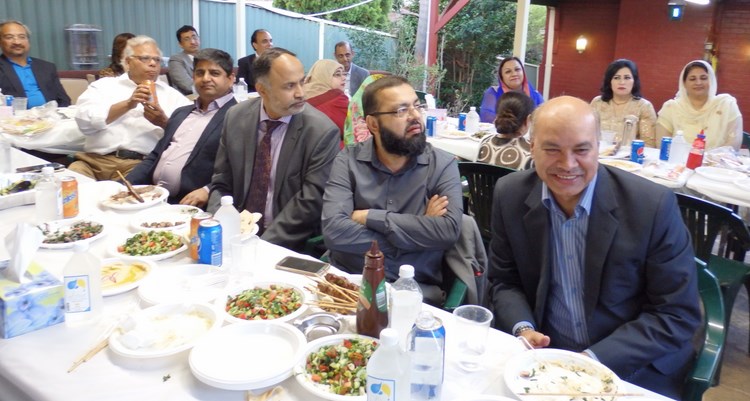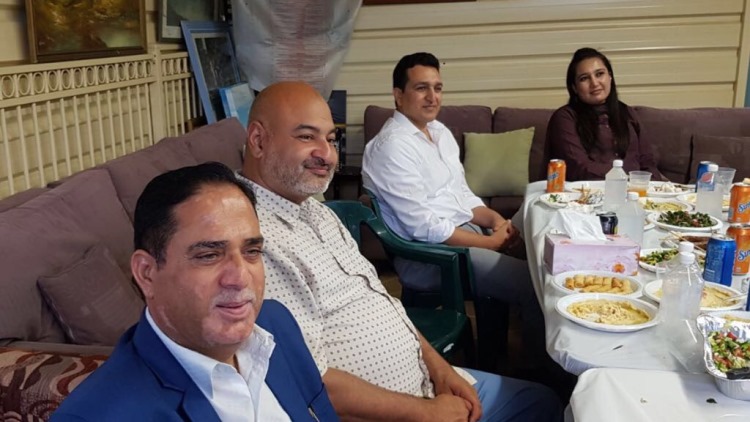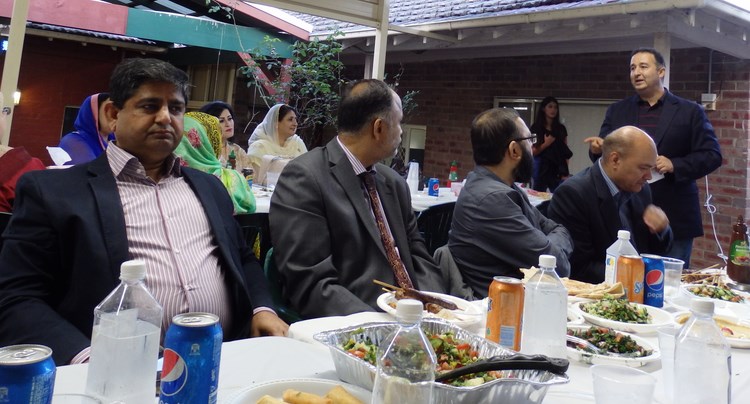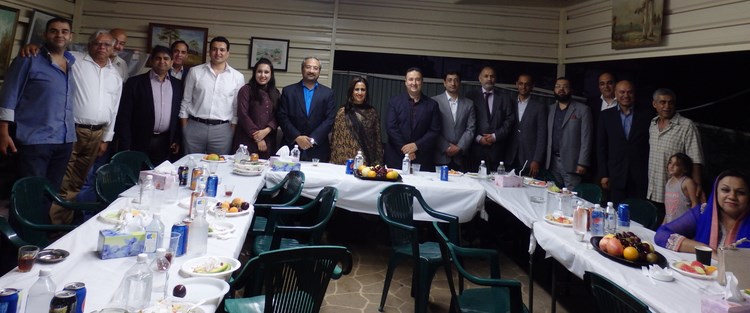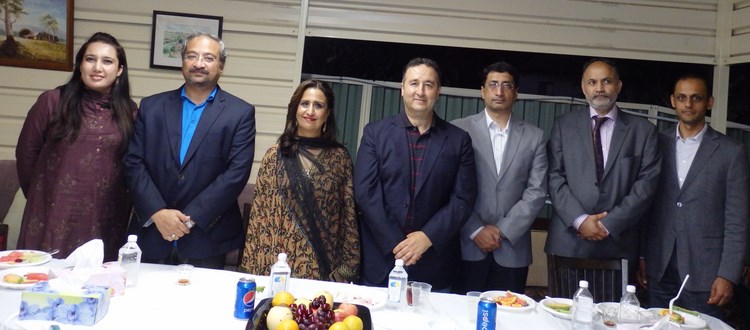 Bushra Salam, Justice Najafi, HC Naela Chohan, host Hon. Shaoquett, Brig. Asim, CG Yousfani & Hasan Kanji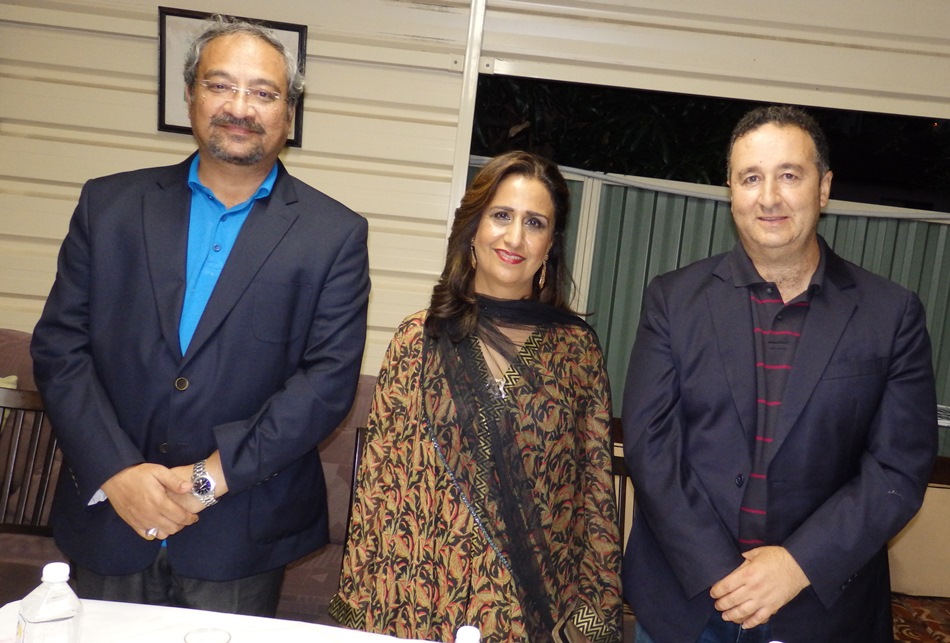 Honourable Mr Justice Ali Baqar Najafi, Judge Lahore High Court, High Commissioner of Pakistan H.E. Naela Chohan and Hon. Shaoquett Moselmane



Email Sada-e-Watan to a friend!