Sada-e-Watan Sydney ™
sadaewatan@gmail.com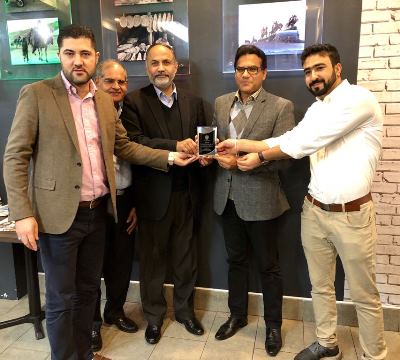 Ali Murtaza, S. Zafar Hussain, CG Yousfani, A.A. Uqaili and Syed Wali
President HWA ALI Murtaza hosted a dinner in the honour of former CG Abdul Aziz Uqaili
On Sunday 24th June 2018, on the behalf of Haidri Welfare Association (Parachinar Community Sydney) President Mr Ali Murtaza hosted a dinner at Bahar Afghan and Persian Restaurant Merrylands to honour Mr Abdul Aziz Uqaili former Consul General of Pakistan who is on short private visit of Australia. Mr Abdul Aziz Uqaili is currently PAS Joint Secretary (ICT & CAF) Ministry of Interior, Islamabad acknowledging his great services for Pak Community in Australia.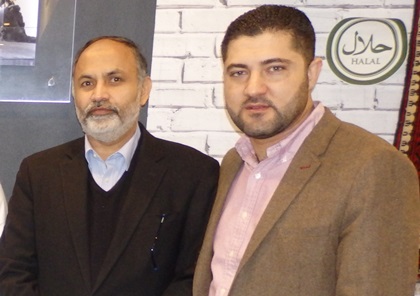 Consul General Abdul Majid Yousfani and host Mr Ali Murtaza
The very exclusive dinner was attended by Abdul Majid Yousfani (Consul General of Pakistan), Dr. Khurram Kayani (President Pakistani Professionals Syndicate Australia), Syed Zafar Hussain (Editor-in-Chief Sada-e-Watan Sydney), Munir Muhammed (CEO Sydney Forex and Rabita Magazine), Raja Taseer (CEO, Humwatan Media Group), Humayun Baig of Urdu Point, Arshad Nadeem Butt of Zanjir, Noreen Amir (Hospitality Advisor, PPBSA) and her husband, Shahid Iqbal Chaudhary, Farooq Aslam, Mohd Aamir, Haji Shabbir Iqbal, Executive Committee of HWA, Kamal Hussain, S Raza, S Javed Hussain, Sabir Ali, Munir Ahmed, S Mehdi Shah (Joint secretary HWA), Syed Ahmed Hussain (General Secretary ) Talal Musarat Hussain (Vice President of HWA), Eid ALI, Syed Wali (Owner of Bahar Afghan & Persian Restaurant), Wajid Hussain, Lawyer Musarat Hussain.

President of HWA Mr ALI Murtaza thanks Mr Abdul Aziz Uqaili for being so supportive and cooperative towards Australian Pakistani community without any distinction. He also thanked all Guests & Pakistani community representatives for their kind presence and support. Mr Ali Murtaza reiterated that InshAllah his organisation will continue honouring our great legends and heroes.

At the end a 'Shield of appreciation' was presented to the Guest of honour Abdul Aziz Uqaili on behalf of HWA and was highly appreciated by all.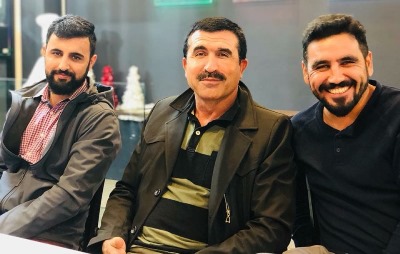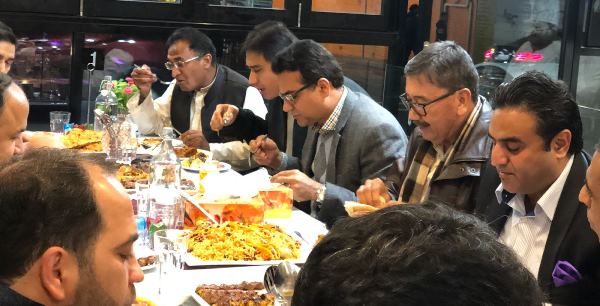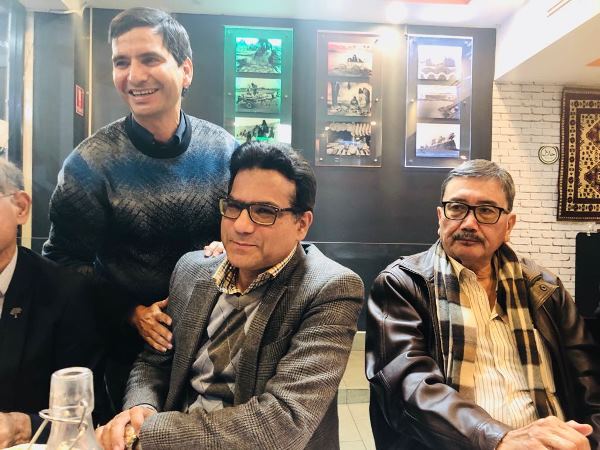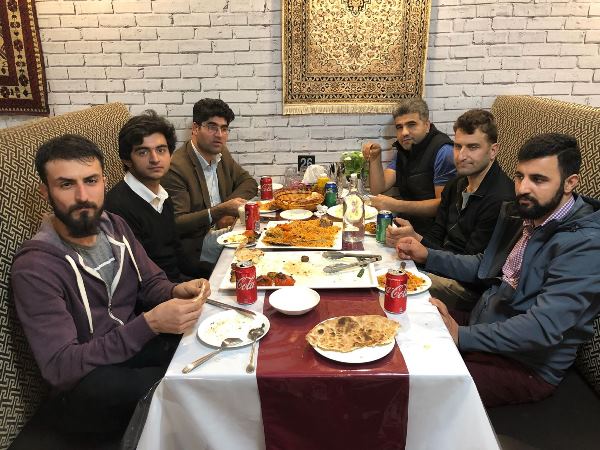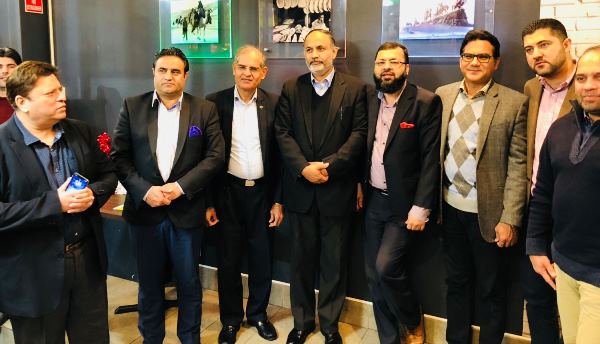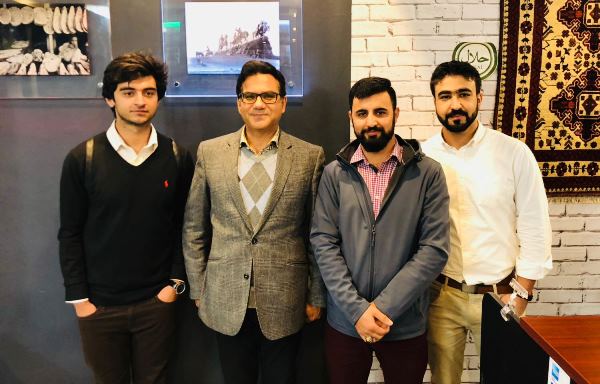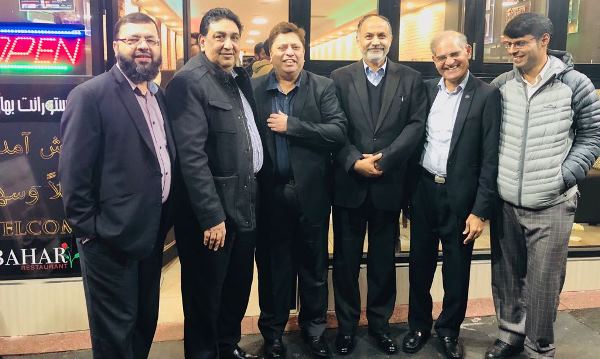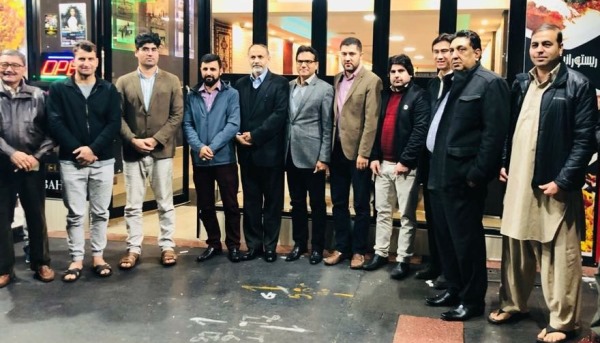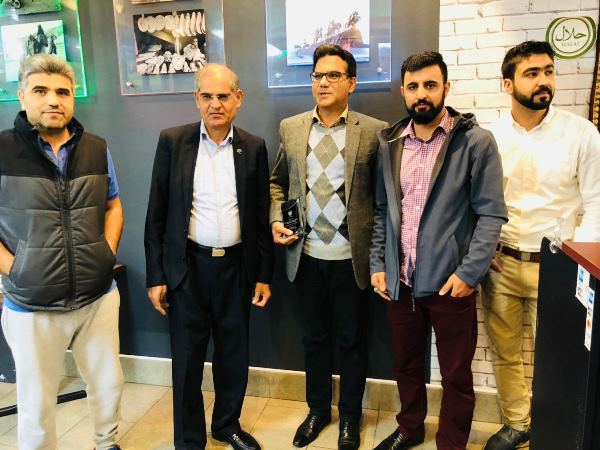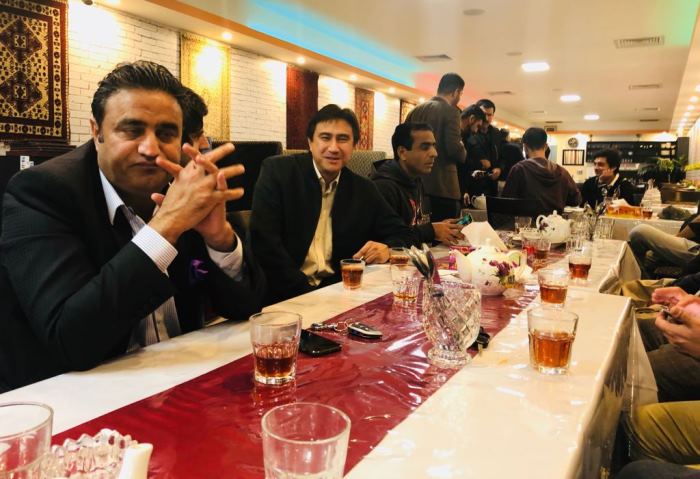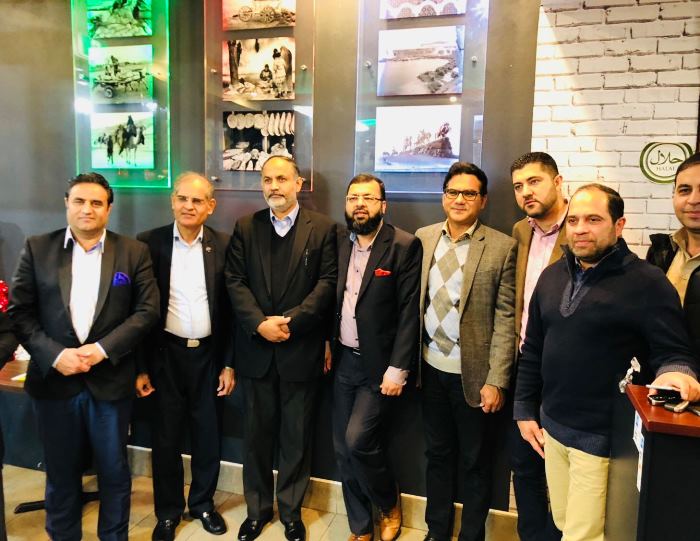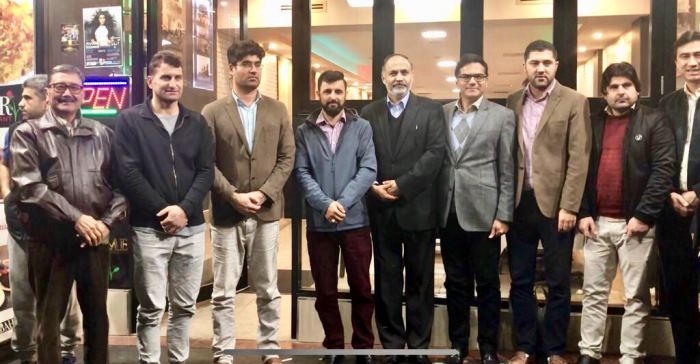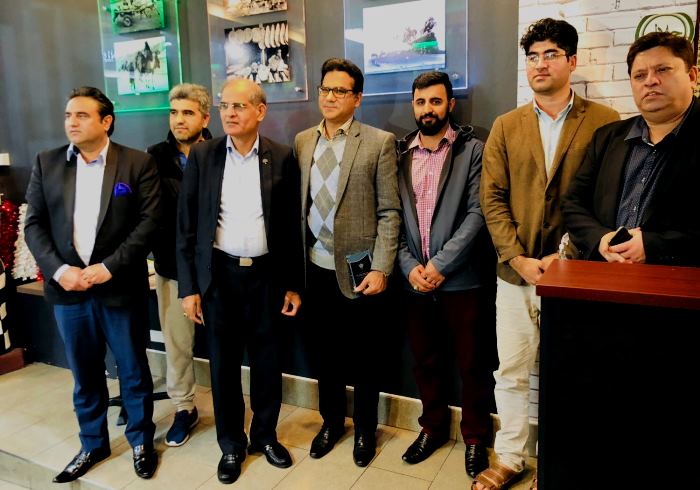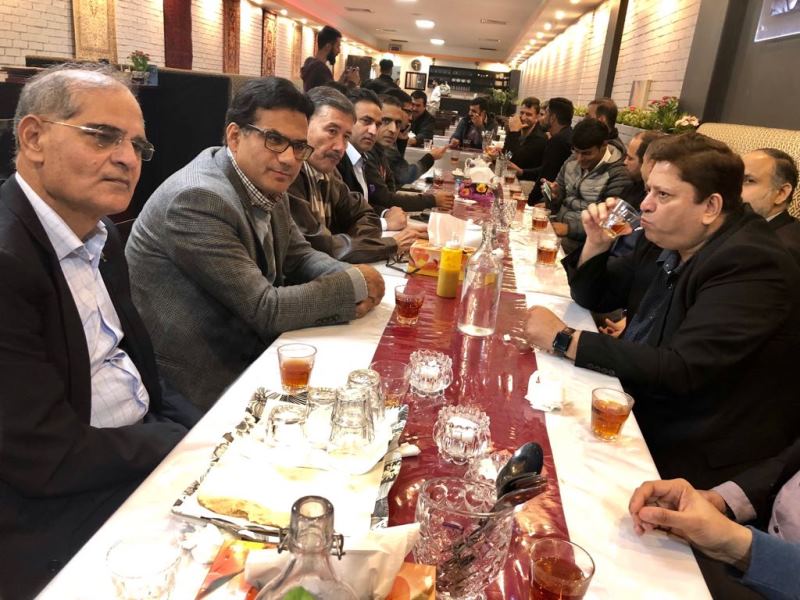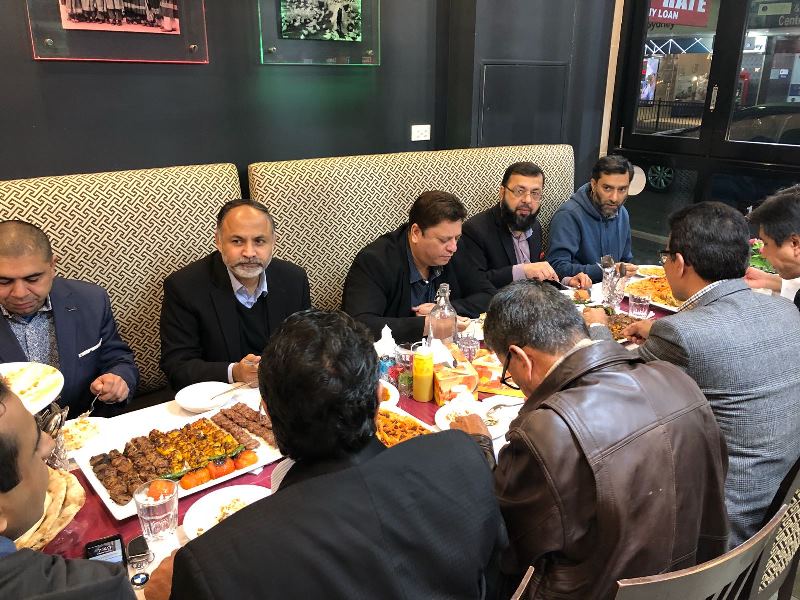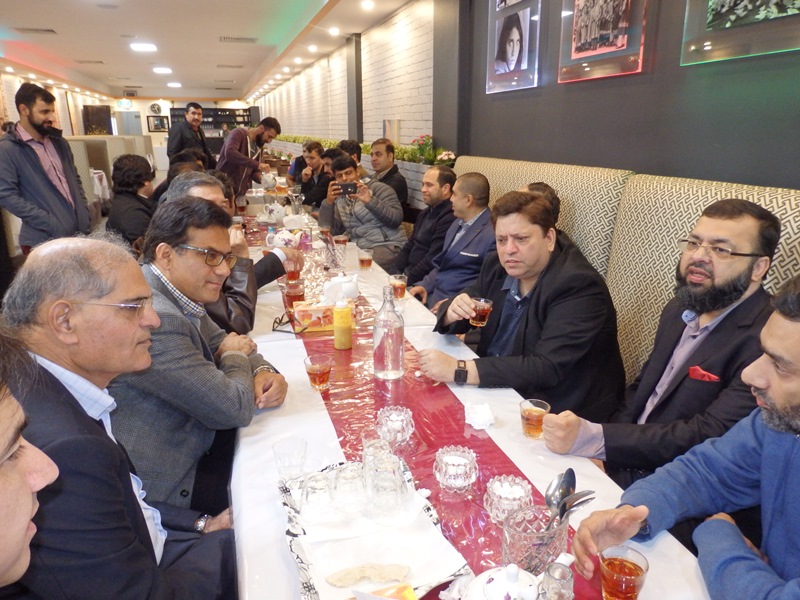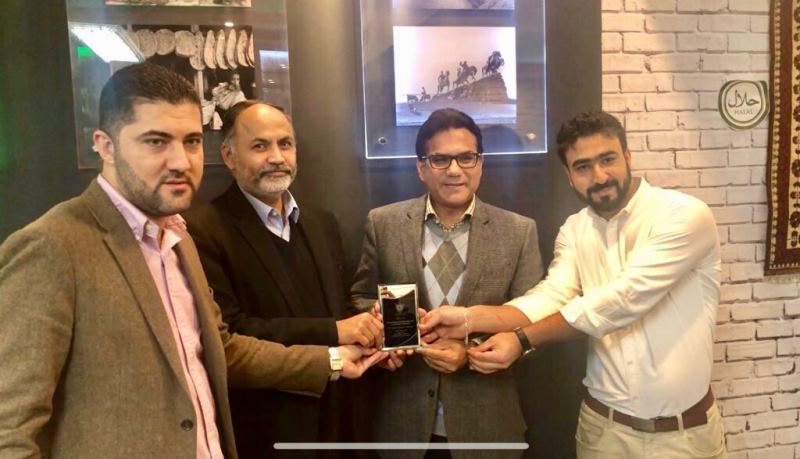 President HWA Ali Murtaza, Consul General Abdul Majid Yousfani, Chief Guest Abdul Aziz Uqaili and Syed Wali
Syed Zafar Hussain, Former CG Abdul Aziz Uqaili, Syed Wali, CG Abdul Majid Yousfani and President Ali Murtaza