Sada-e-Watan Sydney ™
sadaewatan@gmail.com

Urdu International Australia Succesful 5th Universal Mushaira in Sydney
(Exclusive Coverage by: Syed Zafar Hussain Editor-in-Chief Sada-e-Watan Sydney)
The Urdu International Australia organized its 5th Annual Mushaira in Sydney on Saturday 25 November, 2017. Renowned poets from Pakistan along with local poets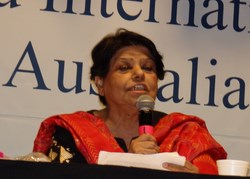 Kishwar Naheed
participated in the Mushaira and large number of classy audience attended the event. The guest poets included (from Pakistan) Kishwar Naheed,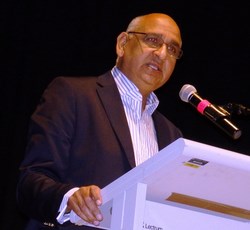 Dr Asim Wasti
Dr Asim Wasti,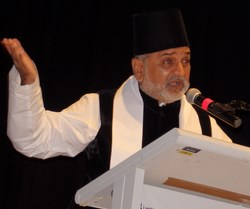 Hasnain Haider Jaleesi
Hasnain Haider Jaleesi,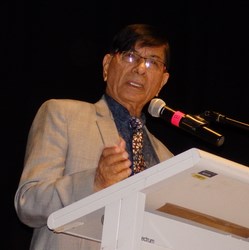 Prof Rais Alvi
Prof Mohammad Rais Alvi,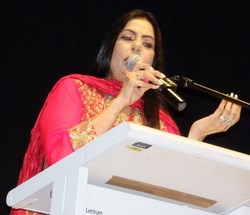 Sabeen Saif
Sabeen Saif, enthralled the audience for 5 long hours. Huma Mirza was MC of the event.The Consul General of Pakistan in Sydney Mr Abdul Majid Yousfani presented shields to the guest poets and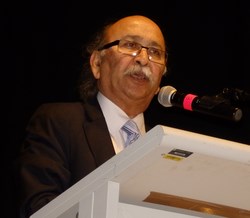 Ashraf Shad
appreciated literary services of Ashraf Shad &Urdu International Australia.

Poets from Australia included: Ashraf Shad, Dr Shabbir Haider, Arif Sadiq, Dr Baqar Raza, Kaneez Fatima Kiran, Huma Mirza, Farhat Iqbal, Dr Yasmeen Shad, Farogh Zaidi, Mohammed Ali Bukhari, Dr Yasmeen Zaidi, Shuja Atif, Farida Lakhani, Nasim Haider, Tauqir Hasnain,Javed Nazar, Musaddaq Lakhani, Tahmina Rao & Rehan Alavi.
The organizing team of the Urdu International Australia thanked to all those who attended the 5th Annual Mushaira in Sydney. It was good effort under the banner of Urdu International Australia, keeping their traditions intact by organizing a wonderful event which will be remembered by Sydney audience for many years.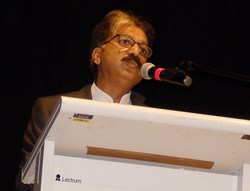 Mohammed Ali Bukhari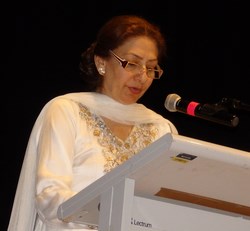 Huma Mirza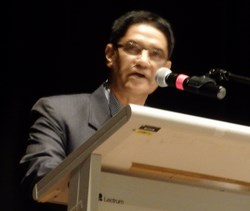 Syed Nasim Haider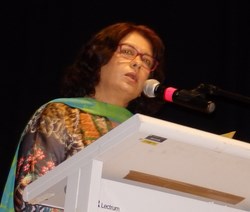 Dr Yasmeen Zaidi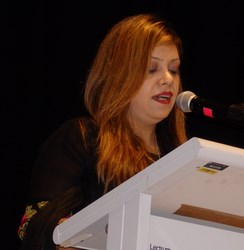 Tahmina Rao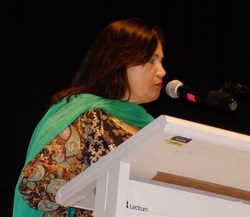 Farhat Iqbal
Rehan Alavi
Dr Yasmeen Shad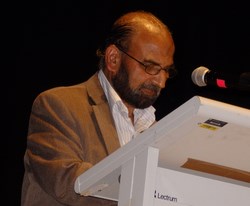 Dr Shabbir Haider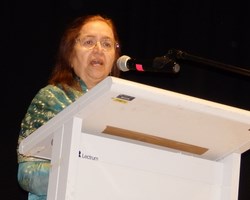 Kaneez Fatima
Musaddaq Lakhani
Dr Baqar Raza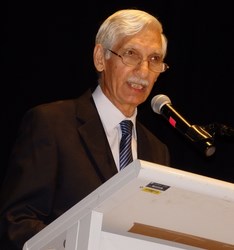 Sadiq Arif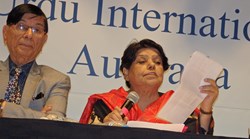 Prof Rais Alvi & Kishwar Naheed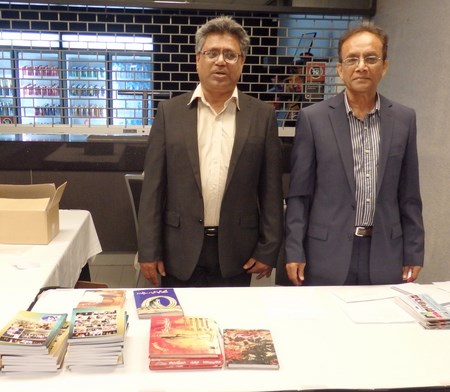 Welcome Reception of Urdu International Australia
Kishwar Naheed and Dr Asim Wasti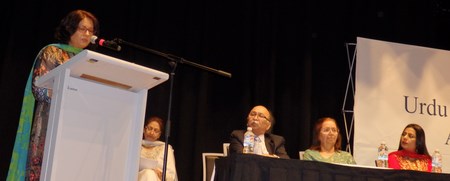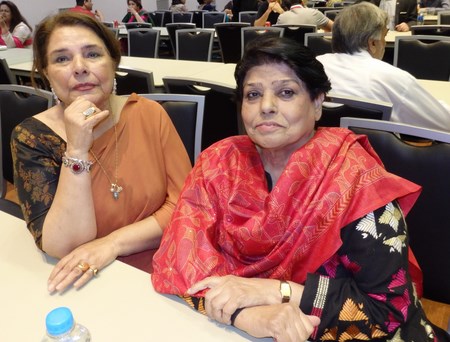 Uzma Gillani and Kishwar Naheed ( Photo for Sada e Watan)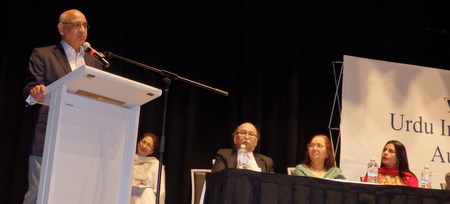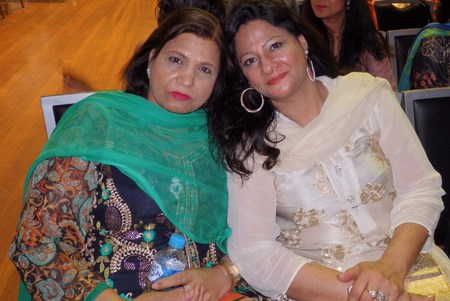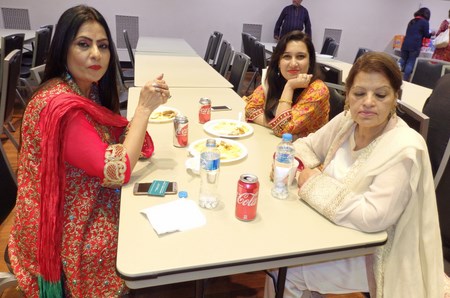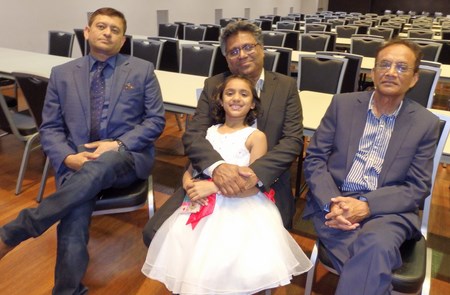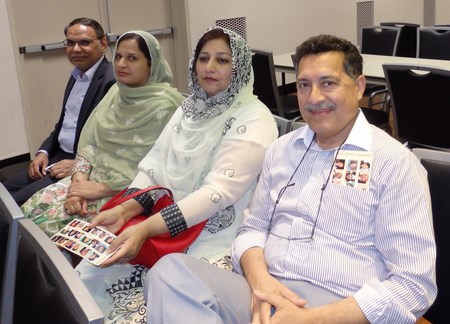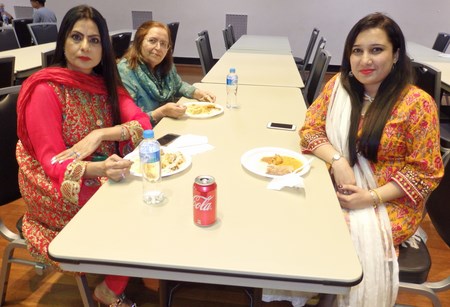 Sabeen Saif, Kaneez Fatima Kiran and Pak Diplomat Bushra Salam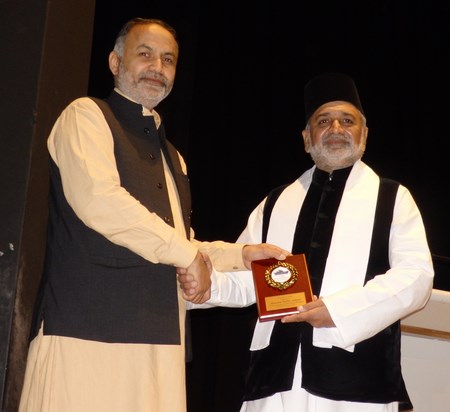 Consul General Yousfani Presenting UIA Shield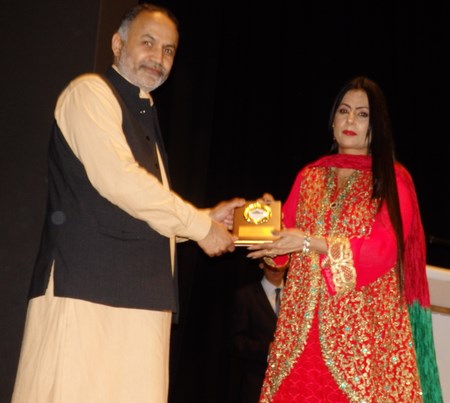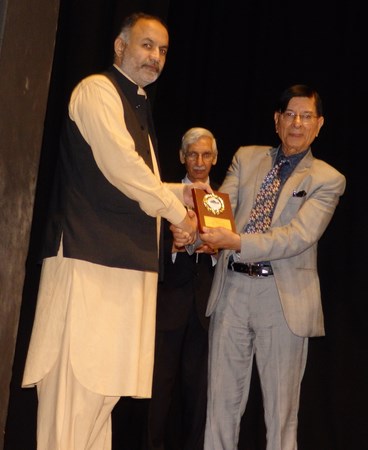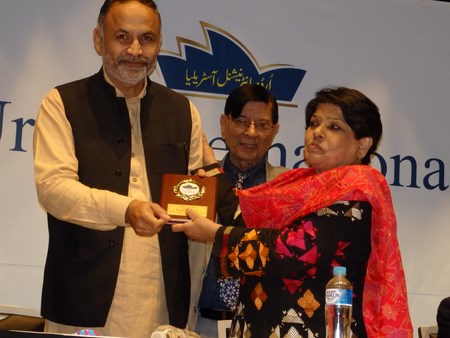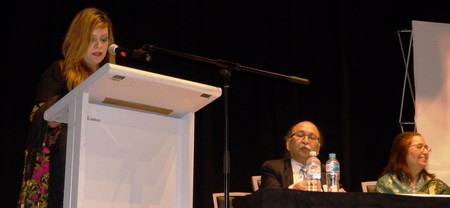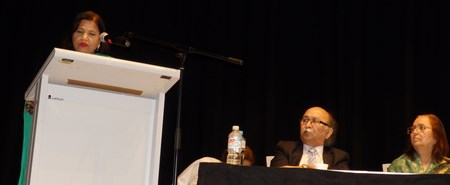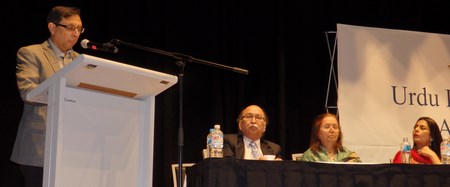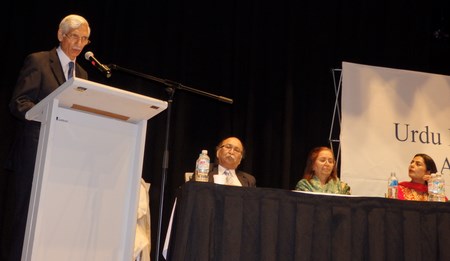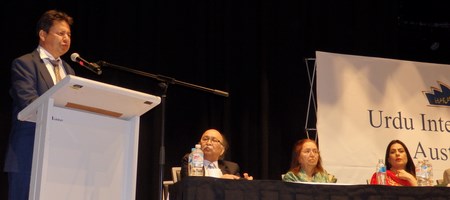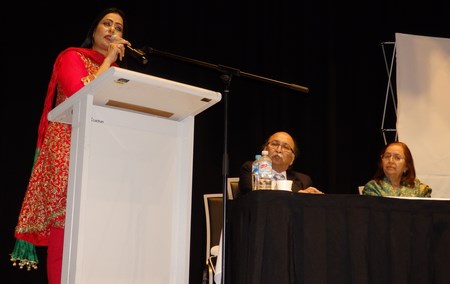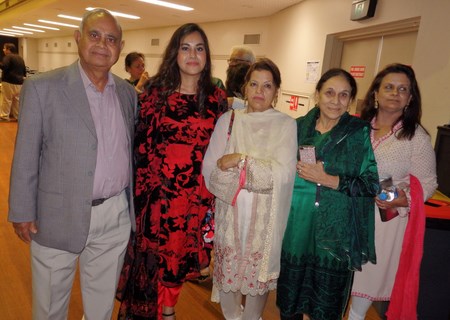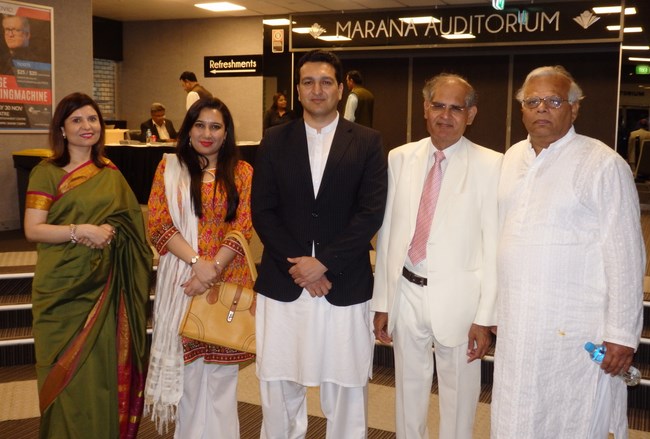 Rabia Lodhi, Bushra Salam, Ahmad Reza, Syed Zafar Hussain and Azam Mohammed