Sada-e-Watan Sydney ô
sadaewatan@gmail.com
Muneeb Zafar and Ibrahim Zafar
First Time in NSW- Two Brothers Scored Higher Position in HSC

My dear son Ibrahim Zafar achieved his results. ALHAMDULILLAH with the mercy of Allah he got an ATAR of 99.75, topped his school ( Al- Faisal college, Auburn Sydney) and got 4th position in mathematics extension 1 (unit 3) in New South Wales Australia. (Zafar Iqbal)

Al Faisal College; Auburn
Fatherís Name: Zafar Iqbal
Motherí Name: Uzma Bano
We live in: Auburn NSW
Future planning:
He will choose between Medicine or Engineering.
Mathematics teacher Name: Muhammad Jamal.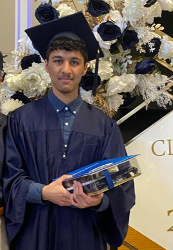 Ibrahim Zafar
Ibrahim Zafar has two brothers, one is older Muneeb Zafar and younger one Abdurrahman Zafar, Muneeb Zafar was also graduated from Al Faisal College Auburn at 2019.

Ibrahim Zafar achieved an ATAR of 99:00. His class topped in mathematics extension 2(unit 4)in New South Wales Australia.
Ibrahimís mother has a Master degree in journalism from Punjab University Lahore, Pakistan. She was an also one of the top students in her class. She is working with Department of Education, New South Wales Australia as SLSO. Allhumdullilah she memories the Holy Quran this year. She is Hafiza.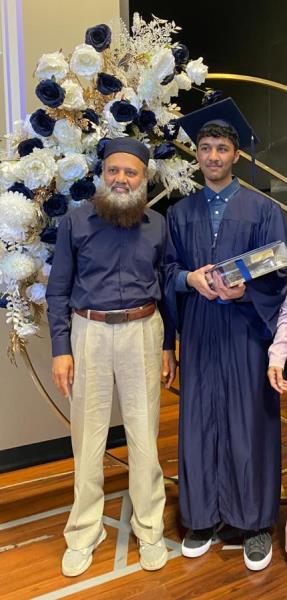 Zafar Iqbal with his son Ibrahim Zafar