Sada-e-Watan Sydney ™
sadaewatan@gmail.com
The Successful Pakistan Tour of Australian Police Cricket Team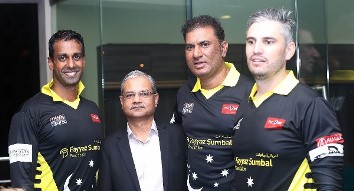 Australian Police Cricket Team Played Charity Matches in Karachi, Lahore and Islamabad
Sydney: (Sada-e-Watan Report) The Australian Police cricket team has returned home after playing charity matches in Pakistan. The all Australian team of police cricketers has become the first foreign contingent to visit the Islamic republic after the cricket world stopped playing matches in Pakistan for security reasons.

"We have shown the world that international cricket can be safely revived in Pakistan without fear," says Rafiq Chaudary, the coordinator of the Australian Police cricket team. "The players of the Australian team were the experts of internal security and by playing a good cricket they testified that the environment and the security arrangements are conducive for the revival of international cricket and other sports in Pakistan, Mr. Chaudhry asserts.

Rafiq Chaudhry is the Australian Police officer of Pakistani origin. He was the force behind in organizing the Pakistan visit of the Police cricket team. The Australians played friendly matches in Karachi, Lahore and Islamabad to raise funds for the Fayyaz Sumbal Foundation that was named after a Pakistani police officer, Fayyaz Sumbal, who was amongst 38 people tragically killed in suicide bombing at a funeral in Pakistan in 2013.

The Foundation was established to honor martyrs of Pakistan Police and other security forces by continuing to work for peace and security, as well as fostering goodwill and cooperation between Australia and Pakistan. The foundation raises funds for Provincial Police in Pakistan and donates these funds to the respective police welfare branches.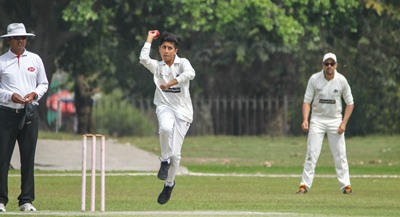 The highlight of the tour was the last match between Australian team and Pakistan showbiz stars. The match was played under lights at the Moin Khan Cricket ground in Karachi.

The star studded Pakistani team included famous artists like Adnan Siddiqui, Sajid Hassan, Fahad Mustafa, Faisal Qureshi, Fakhar –e- Alam, Kamran Jeelani, Faiq Khan, Mohsin Talat, Salman Saeed, Syed Abbas Jafri, Fasial Jameel, Dr Junaid Ali Shah, Dr Imran Ali Shah and Faheem Abbas. The Bollywood fame singer Mustafa Zahid was borrowed by the Australian Police team.

The Australian Police team returned to Australia impressed with Pakistani traditional hospitality and ensured to return to Pakistan to continue to support a good cause. The team is keen to visit and play matches in FATA and Baluchistan next time they visit Pakistan.