Sada-e-Watan Sydney ™
sadaewatan@gmail.com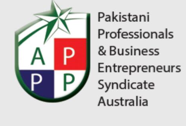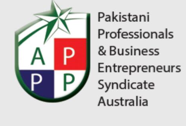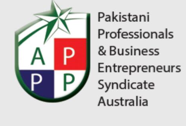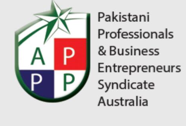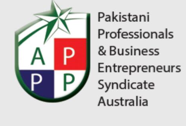 Pakistan win 6 matches of over 50's Cricket World Cup 2018 and will face Australia in Final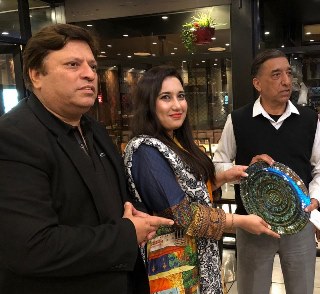 Dr Kayani, Bushra Salam and Ashiq Qureshi
Dr Khurram Kayani President Overseas Pakistani Professionals & Businessmen Syndicate Australia hosted dinner in honour of the Visiting Senior Pakistani Cricket Team
Pakistanis a fun loving country and nothing glued them together as a peace loving nation more than Cricket. For the last one year Pakistan has ruled the T20 ranking as No 1 country and beaten all top teams. This success is not confined to T20, one day, PSL series but extended now to other tournaments and one of them is Over 50's Cricket World Cup 2018 now playing in Sydney. Pakistan win 6 matches of over 50's Cricket World Cup 2018 and will face Australia in Final on Wednesday, 5th Dec 2018 at the Drummoyne Oval. Eight countries are participating in the Veterans World Cup including Pakistan, Australia, New Zealand, England, South Africa, Sir Lanka, Canada and Wales. Each team played 6 matches on single league basis and top four move to semi-finals where Pakistan defeated United Kingdom.
Raja Aslam, Iftikhar Rana and Ashiq Hussain Qureshi
To show respect and honour to the visiting team Dr. Khurram Kayani President PPBSA hosted a dinner at Lahori Dhaba Restaurant Punchbowl Sydney Thursday on 29th Nov 2018. Mr. Ashiq Hussain Qureshi was the Chief Guest of the occasion and lead the team to the venue. Dinner was attended by Bushra Salam - Honourable Consul Pakistan in Sydney, Iftikhar Rana - President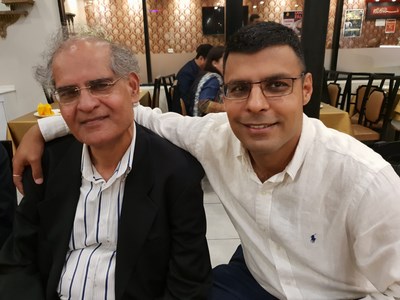 Syed Zafar Hussain and Raja Taseer
Pakistan Australia Business Council, Syed Zafar Hussain Shah - Chief Editor Sada-e-Watan Sydney, Abbas Rana - President Pakistan Association Australia, Ejaz Khan - Prominent Lawyer and Politician, Ahmed Ali - IT Professional, Raja Aslam - PTI leader, Haji Raja Taseer - CEO Hamwatan Media Group, Tariq Mirza - Pakistani Legend writer in Australia, Farooq Aslam, Kamil Khan, Cricketer Ghulam Ali, etc.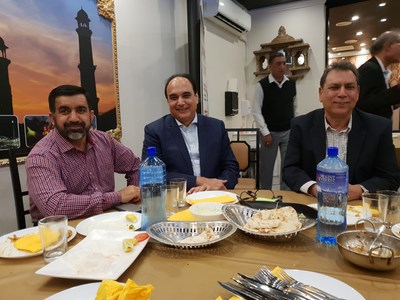 Abbas Rana, Ejaz Khan and Tariq Mirza
Speaking on the occasion head of the delegation & Manager of the team Mr Ashiq Hussain Qureshi thanked the management of PPBSA for hosting and encouraging team in Australia. He stressed on the importance of sports in our lives and we should involve in sporting and exercising activities. Half of the team was comprised of successful professionals and business entrepreneurs and they were very happy meeting Pakistani community there. Dr. Khurram Kayani introduced all prominent personalities present at the occasion and congratulated Pak team on winning all matches in the round robin stage. Whole Pakistani community is standing behind the team encouraging them to win the cup and make us all proud here and in Pakistan.
Syed Zafar Hussain, Mr Ahmed and Bushra Salam
A Shield of Honour was also presented by Bushra Salam Consul of Pakistan Consulate Sydney to Over 50's Pak Cricket Team. Pak Diplomat Bushra Salam highly appreciated Pakistan Veterans cricket team for world class performance in current tour of Australia.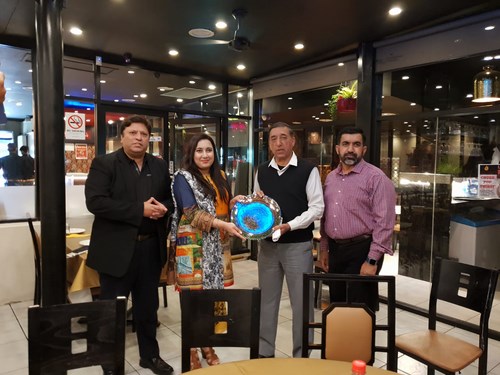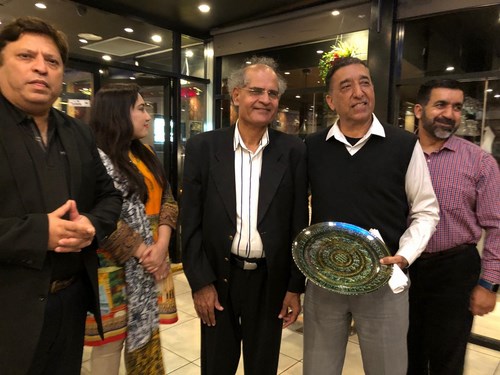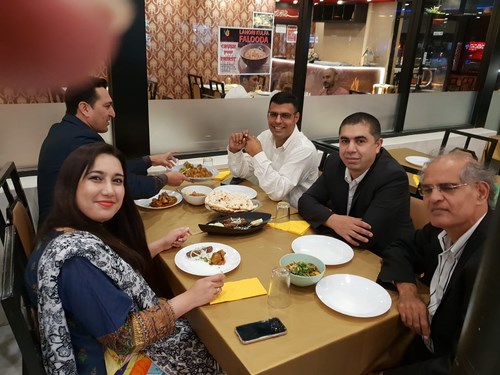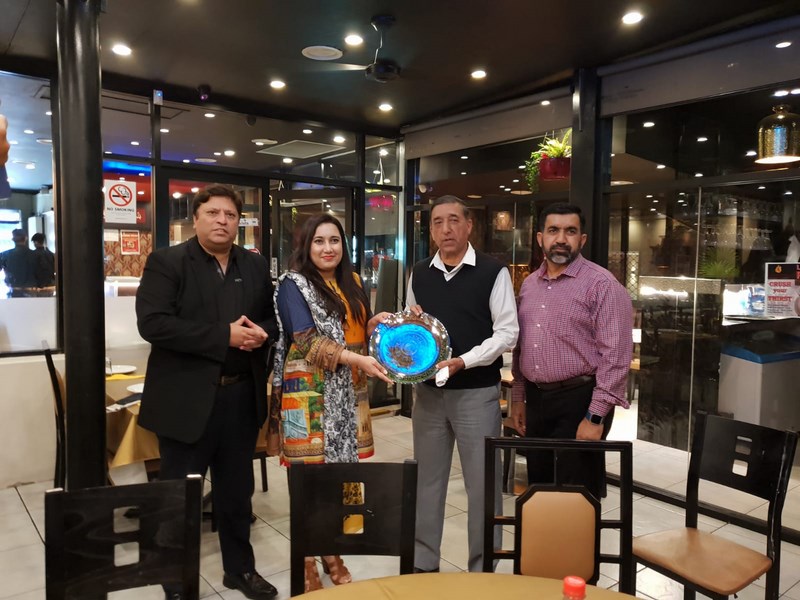 Host of the evening Dr Khurram Kayani, Consul of Pak Consulate Bushra Salam, Ashiq Hussain Qureshi and President PAA Abbas Rana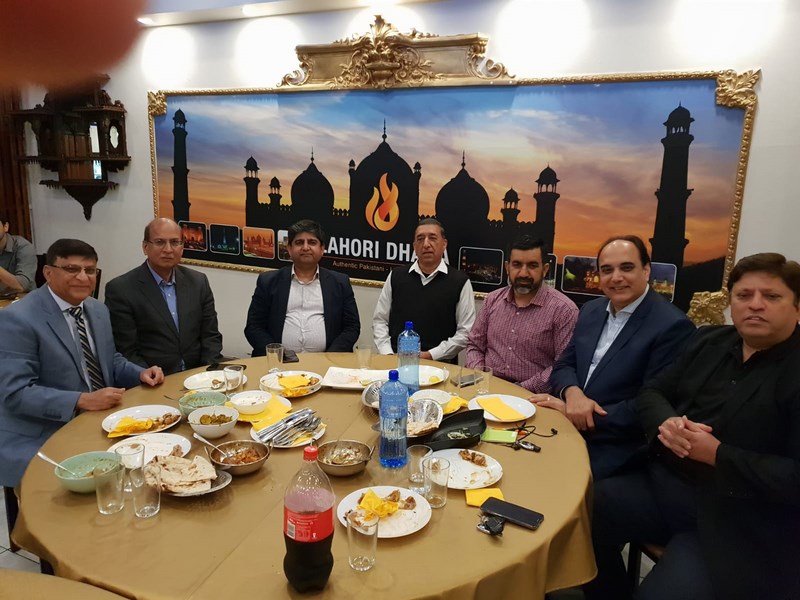 Raja Aslam, Noor Mohammed, Iftikhar Rana, Ashiq Hussain Qureshi, Abbas Rana, Ejaz Khan and Dr Khurram Kayani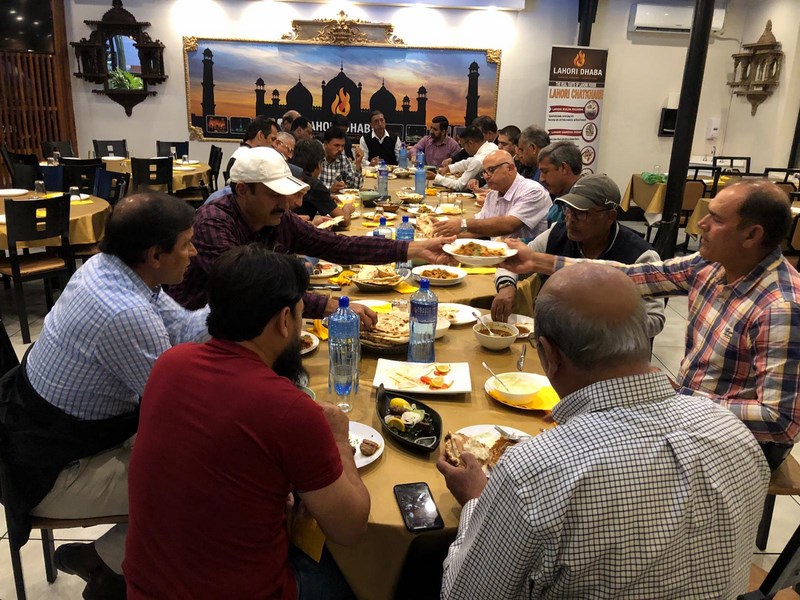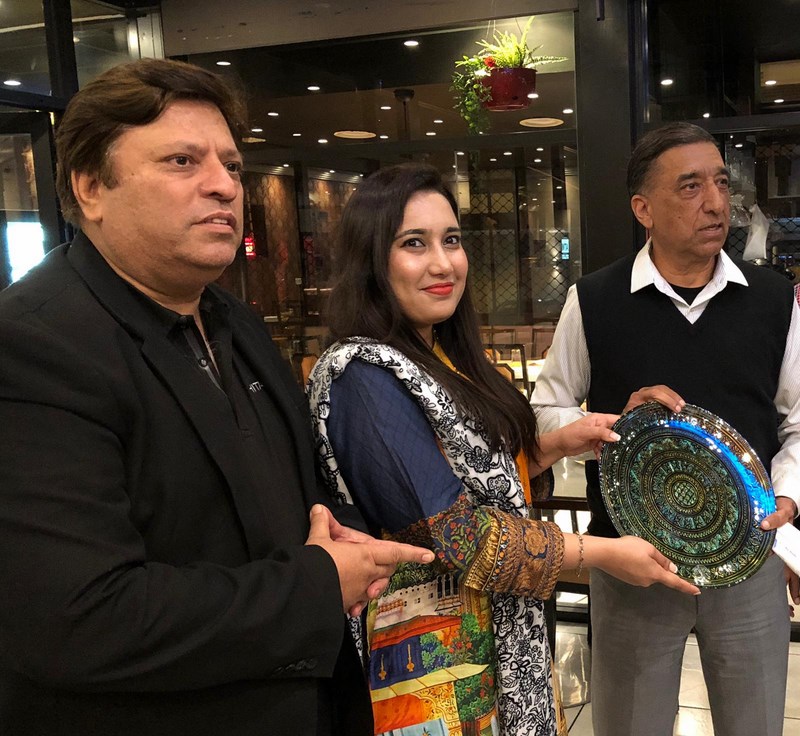 President of PPAP Dr Khurram Kayani, Consul of Pak Consulate Bushra Salam and CEO Pakistan Veterans Cricket Association Ashiq Qureshi