Sada-e-Watan Sydney ™
sadaewatan@gmail.com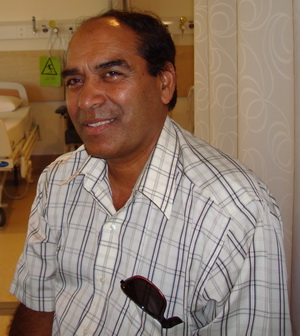 Devoted community worker Abdul Rahman of Farman Travels Sydney passed away in Karachi
(Sad News Provided to Sada-e-Watan by close family friend Mr.Qamar Khan)
It is with deep sadness we inform the readers of Sada-e-Watan that Abdul Rahman of Farman Travels, a foundation member,office holder and trustee of IAWSS has passed away in Karachi on the late evening Tuesday,30th April 2013 at a hospital due to sudden heart attack.
He was very helpful in fundraising and developing Islamic Projects in Sydney and a well known person to Australian Pakistani community since nineteen seventies.
Abdul Rahman was on a short visit to Karachi Pakistan with her sister when he was admitted due to chest pain and after few hours died in the hospital. His burial will take place in PECHS Cemetery, Karachi on 1st May 2013.
The Quran Khawni & Dua have been organised on Sunday the 5th May 2013 at Rooty Hill Mosque commencing 11:00 AM for both ladies & gents.
Please remember Abdul Rahman in your duas, and pray that Allah SWT Grant him exalted place in Jannah and Sabr-e-Jameel to his wife, 3 children's and all other family members. The Editorial Board of Sada-e-Watan Prayed to ALLAH Almighty to rest the departed soul in eternal peace and grant courage to his family members to bear this sudden loss.