Sada-e-Watan Sydney ™
sadaewatan@gmail.com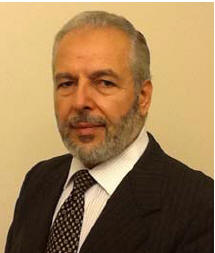 Hafez Kassem, President of AFIC
Australian Federation of Islamic Councils hosted 49th Annual Congress Dinner in Sydney
(Coverage by: Syed Talal, Deputy Editor Sada-e-Watan Sydney)
On the evening of Saturday 27th April 2013, Australian Federation of Islamic Councils (AFIC) hosted their 49th Annual Congress Dinner. The annual dinner was held at Malek Fahd Islamic School in Greenacre and is noted as one of the Islamic community's most important celebrations. The event, themed "Love and Peace," began at 5.30pm with a candle lighting program.
The dinner program began at 7pm with recitation of the Quran by a Malek Fahd student followed by an English translation of the verses. The Malek Fahd Islamic School choir then took the stage to deliver the national anthem followed by national songs including 'waltzing matilda' and 'still call Australia home.' Master of Ceremonies Ms Rawah El Samman then introduced the President of AFIC, Mr Hafez Kassem who gave a welcome address to all the guests.
Mr Kassem was followed by the Hon. Tony Burke MP representing the Prime Minister who gave a well-received speech. The Federal Environment Minister thanked AFIC for their invitation and pointed out he had regularly been attending the annual dinner for the past few years.
After the address by the Hon. Tony Burke MP representing the Prime Minister, MC Rawah El Samman introduced Hon. Tony Issa MP, representing the Premier of NSW. After he addressed the crowd, Hon. Barbara Perry MP, representing the Opposition Leader of NSW took the podium. Hon. Perry spoke about the contribution Australian Muslims have made to modern society and acknowledged the great work of AFIC President Hafez Kassem as well as his team.
The well known Mayor of Bankstown, Khal Asfour then gave a speech on behalf of Bankstown City Council. Mayor Asfour congratulated AFIC on their 49th Anniversary and said he looked forward to joining them again next year for their 50th Anniversary. The last speech before dinner was given by Ambassador of Lebanon to Australia & New Zealand, H.E. Jean Daniel.
His Excellency Jean Daniel was at the function as a representative of the Lebanese government. After his speech, dinner was served to guests. Formalities were resumed following dinner with a vote of thanks by Dr. Ray Barrett, the Principal of Malek Fahd Islamic School. A concluding prayer was then held to end the night.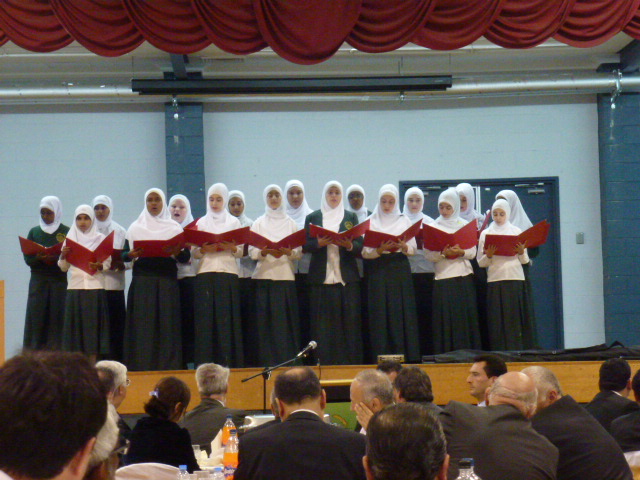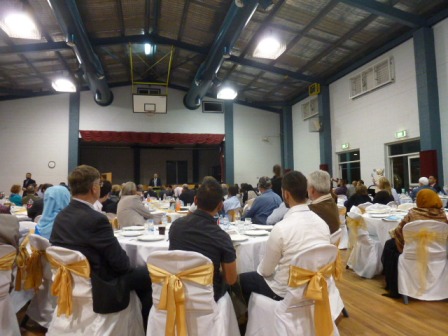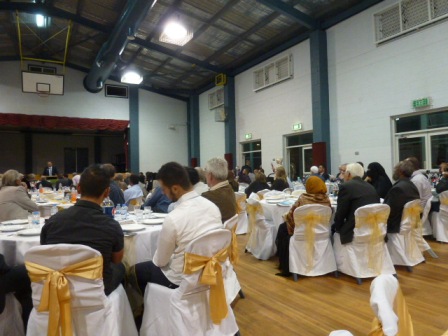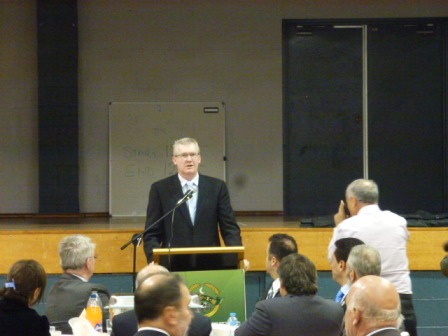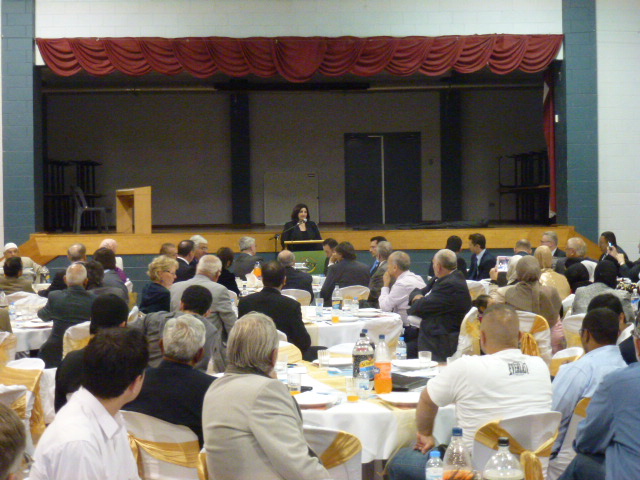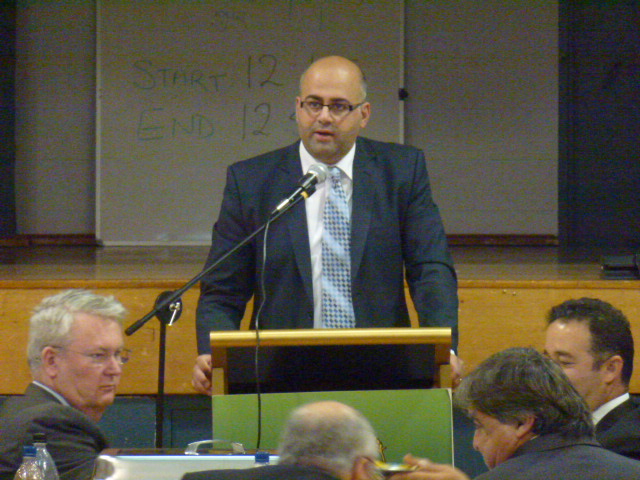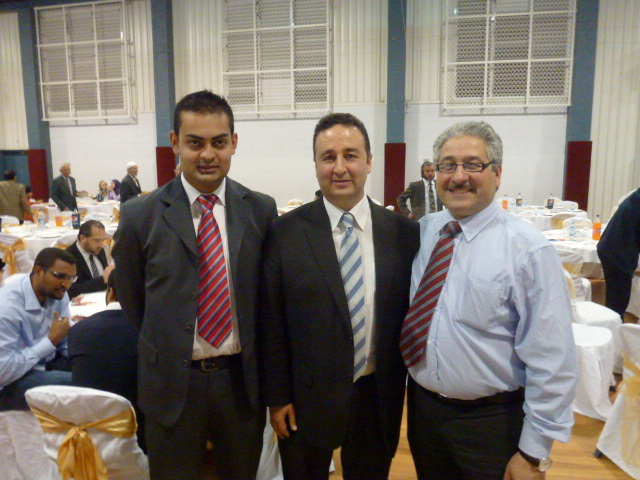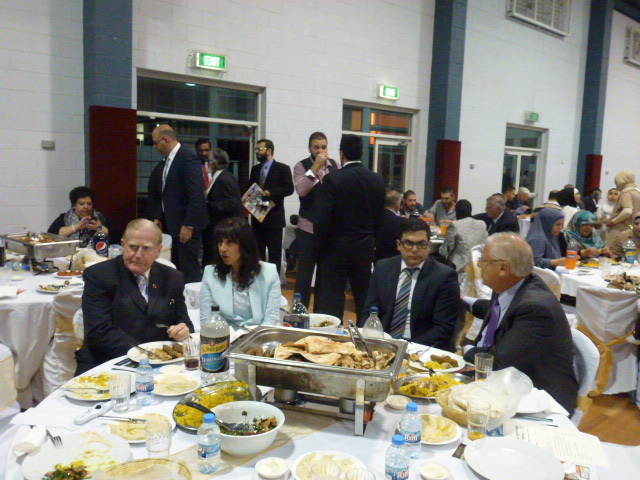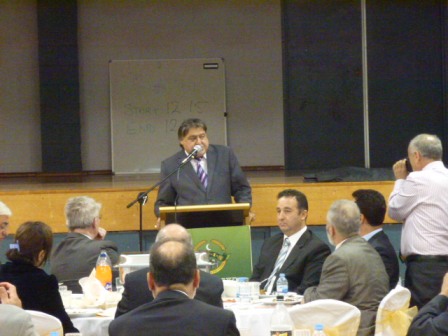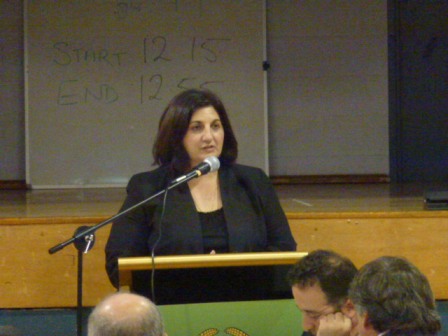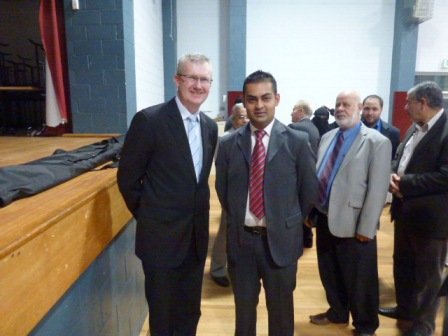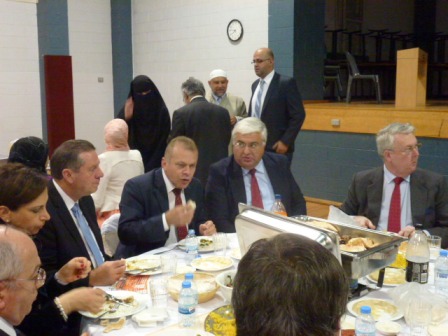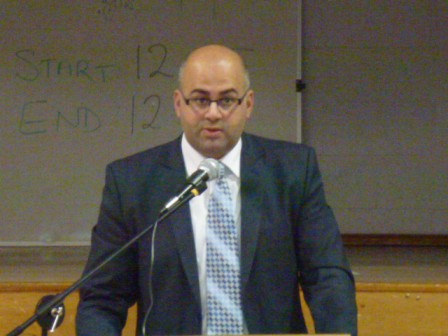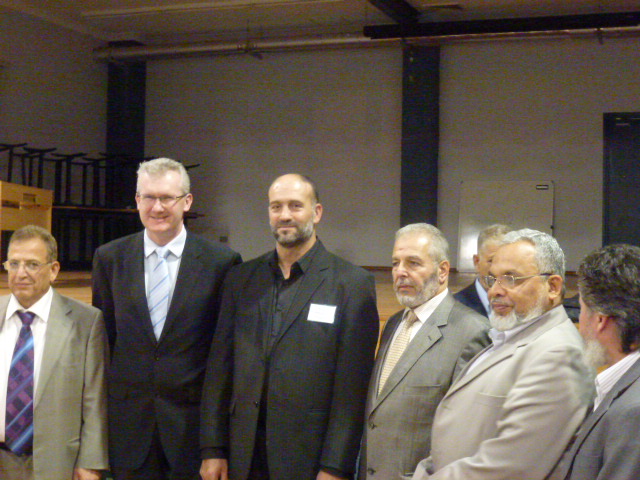 Rawah El Samman, AFIC President Hafez Kassem and AFIC Assistant Secretary Keysar Trad