Sada-e-Watan Sydney ™
sadaewatan@gmail.com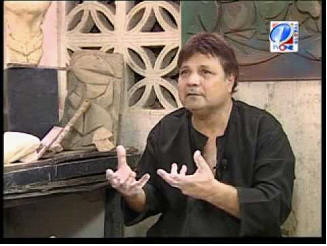 World Known Pakistani Artist and Calligrapher Anjum Ayaz is Visiting Australia
An internationally acclaimed Pakistani artist, Anjum Ayaz is on visit of Australia from 17 March 2015. Anjum Ayaz is a famous sculptor, calligrapher, and an actor who has exhibited his art all over the world including, Japan, USA, France, Canada, China, Holland, Australia, Germany, South Korea and Dubai. He is visiting Australia on the invitation of Koocha-e-Saqafat Australia.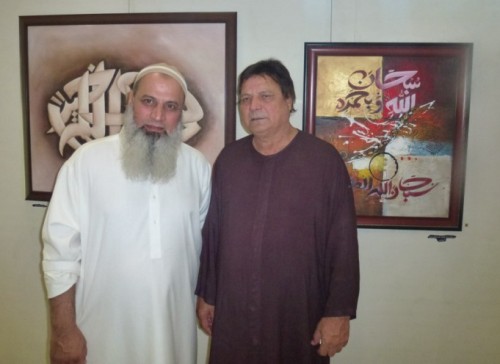 2 Brothers- Javed Nazar and Anjum Ayaz
Koocha-e-Saqafat (The House of Culture) Australia (a Sydney based not-for-profit cultural organization that aims to create a positive, peaceful and harmonious image for Australian Pakistanis), in collaboration with the Consulate General of Pakistan Sydney, is organizing a Pictorial and Sculpture Exhibition titled "This is Pakistan - The Epitome of the Great Indus Valley and Gandhara Civilizations" at the Exhibition Hall 'Tyree Room' of the University of New South Wales (UNSW) Kensington, Sydney.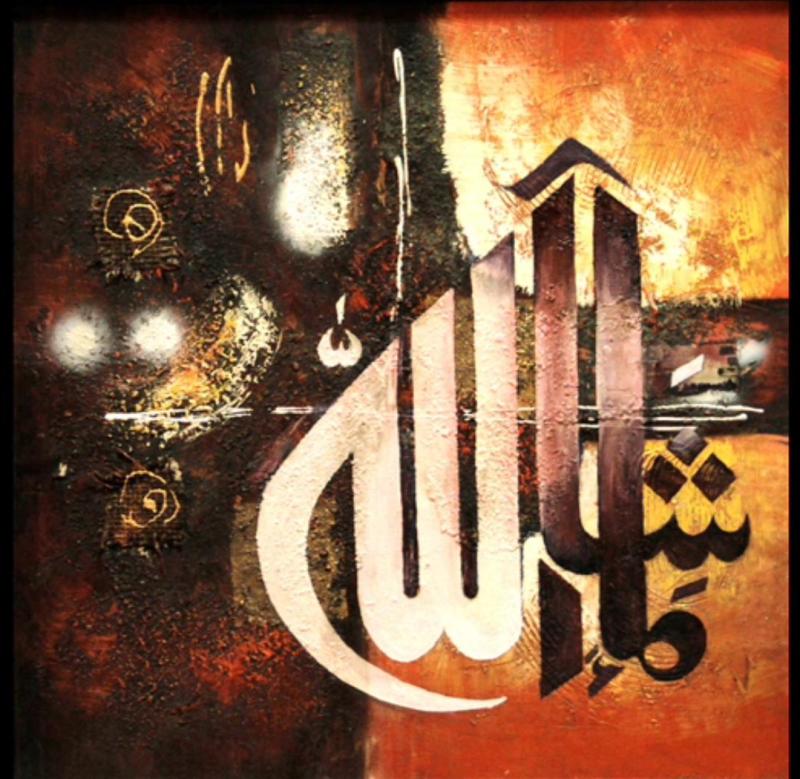 Anjum Ayaz, has volunteered and is playing an active role in developing the theme of the Exhibition, and also be personally supervise the exhibition and add value to the event.
The purpose of this event is to paint a picture of Pakistan with a different brush than the one usually used. The event aims to emphasize the abundance of culture, art, sport, history and lifestyle This positive impact on the broader Australian community is much needed to demonstrate the hidden treasures that Pakistan possesses, it is a part of who we are as Pakistani-Australians. This will be achieved by a unique showcase of cultural and lifestyle aspects, illustrated through a pictorial platform, objects, paintings and sculptures. which will certainly project the positive image of Pakistan, its great civilisations and the people of Pakistan.
Her Excellency Naela Chohan, the High Commissioner for Pakistan Canberra will inaugurate the exhibition as the Chief Guest on Sunday, 22 March 2015 at 11.30 am. Entry to the exhibition is free and is open to public for two days –Sunday, 22 March 2015 (11.30 am to 6.00 pm) and Monday, 23 March 2015 (10.30 am to 4.00pm).

Contact Details: koochaesaqafat@gmail.com , enquiry@pakistan.org.au