Sada-e-Watan Sydney ™
sadaewatan@gmail.com
Anjum Ayaz and Hon. Shaoquett Moselmane
World renowned Artist, Sculptor, Islamic Calligrapher and Leading Theatre Director Anjum Ayaz visiting Australia
Nazar Amrovi was popular senior poet of Pakistan. His son Anjum Ayaz is living in Karachi, Anjum's brother Javed Nazar & Tariq Nazar are settled in Sydney and another brother Haroon Nazar is living in UAE. Mr.
Anjum Ayaz is World renowned Artist, Sculptor, Islamic Calligrapher and Leading Theatre Director who is again on 5th Australia's visit and also Haroon Nazar of Dubai is in Sydney tour. Younger brother Javed Nazar of Koocha e Saqafat Australia hosted a breakfast in the honour of his brothers. The breakfast held at Jasmine Restaurant Punchbowl Sydney on Saturday, 14th May 2022 and specially attended by the Hon. Shaoquett Moselmane MP and other friends.
Mr. Anjum Ayaz talks about his current visit of Australia and said that I am thankful to Hon. Shaoquett who kindly helps for arranging his events at NSW Parliament House, Bankstown Theatre, Rockdale Town Hall and other prominent venues.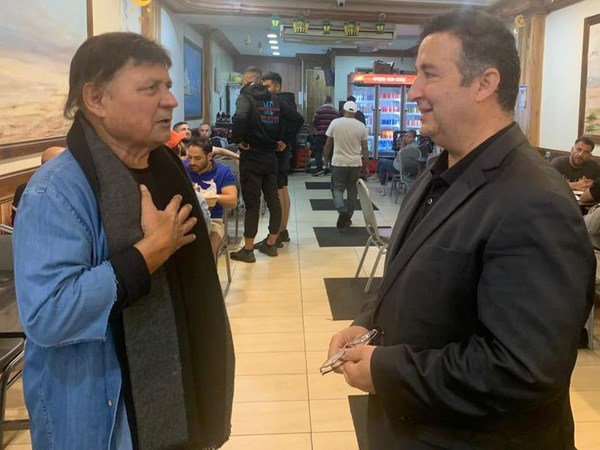 Anjum Ayaz and Hon. Shaoquett Moselmane MLC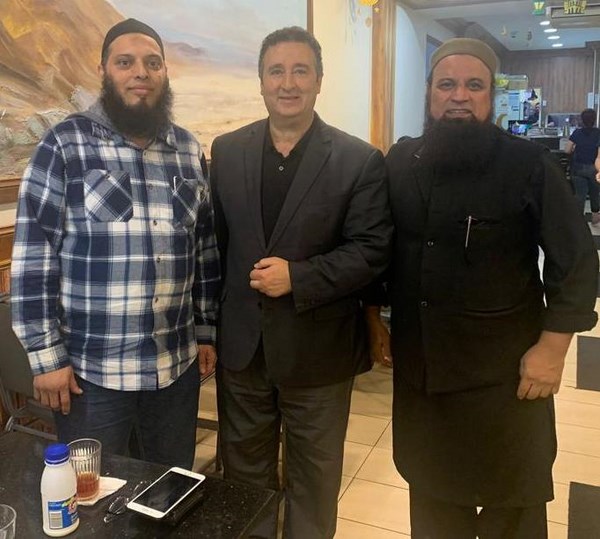 Zahid Hussain, Hon. Shaoquett Moselmane MLC and host Mr Javed Nazar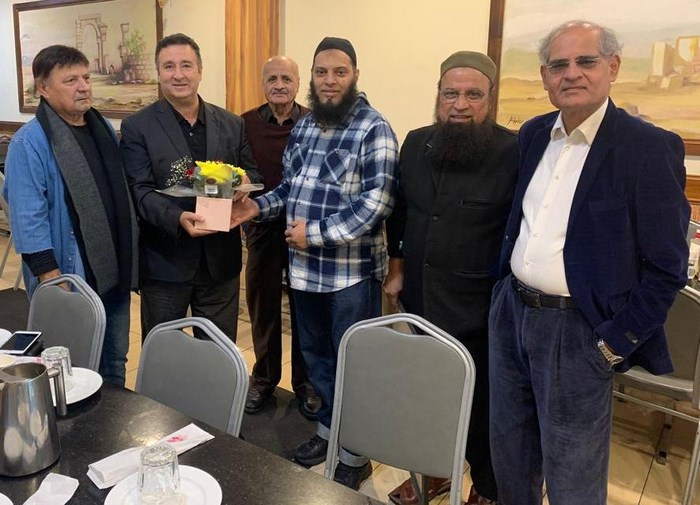 Haroon Nazar, Anjum Ayaz, Hon.Shaoquett Moselmane, Javed Nazar, Syed Zafar Hussain and Zahid Hussain
Anjum Ayaz Presenting calligraphy of Great Sadeqain to Hon.Shaoquett Moselmane