Sada-e-Watan Sydney ™
mailto:sadaewatan@gmail.com
Australian Pakistani Community Participated in the ANZAC Day Ceremony in Canberra and other parts of Australia
PM The Hon Malcolm Turnbull
Pakistani Community in Australia participated in the ANZAC Day's Commemoration ceremonies on Monday, 25 April 2016. Distinguished community members paraded along with the rest of the participating groups in Canberra, Perth and Gurya, New South Wales.

In Canberra, Pakistani delegation marched along the ANZAC Parade under the leadership of Dr Tariq Rana, Mohammed Ali, Javed Butt & others. The delegation, comprised of some thirty members including women and children, waving both Pakistani and Australian flags, were cheered by the Prime Minister of Australia Hon Malcolm Turnbull when they marched past the centre stage of the parade. Thousands of Canberra's who were lined up along the ANZAC Parade walkway also cheered and appreciated the participation of Pakistani delegation for the first ever time in the history of ANZAC parade in Canberra.

In Perth, a floral wreath was laid by members of Pakistani community under the leadership of Dr Zarrin Siddiqui, who is a very active community member.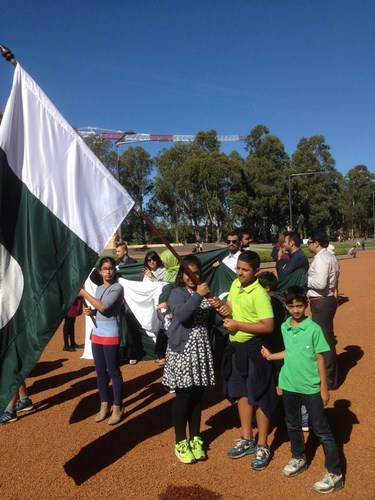 In Guyra, New South Wales, Pakistani participation was ensured by the prominent Pakistani Australian, Retired Brigadier Zahoor Ahmad, who was Defence Advisor of Pakistan in Australia in the recent past. Brigadier Zahoor along with his family laid floral wreath and marched along the procession expressing solidarity with the ANZACs.

Not many know that the only non- ANZAC units to land at ANZAC Cove in Gallipoli, Turkey, some 101 years ago, were two batteries of mountain artillery from the then British Army of combined India. Post partition one battery remained in the Indian Army, one became part of the Pakistani Army. Both batteries took heavy casualties supporting the ANZACs.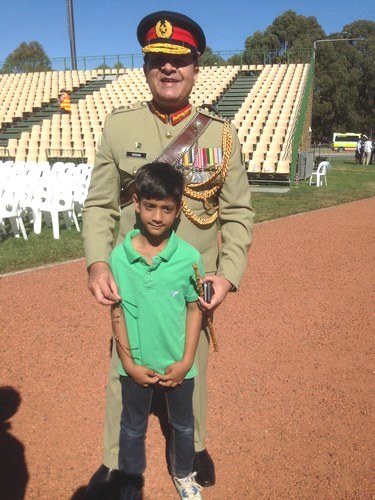 After the Conclusion of the ceremony in Canberra current Defence Advisor of Pakistan Brigadier Muhammad Asghar said that he felt honoured by the participation of the Pakistani community. "They (Pakistanis) were there to pay respect to those who laid down their lives in Gallipoli, and to the excellence of soldier ship, comradeship and devotion to the duty", he further said.

Opening the pages of Gallipoli history, Brigadier Asghar added that 7 Mountain Artillery Brigade comprising 26 Jacob's Battery Artillery (Baluch Regiment) and 21st Kohat Mountain Battery Artillery (Frontier Force ) and 89 Punjab Regiment were part of ANZAC. 26 Mountain Regiment landed at Gallipoli at 1030 AM on 25 April 1915 - the first artillery pieces to be deployed ashore. They were last one to leave on evacuation in December 1915. 89 Punjab Regiment faced almost 100 causalities in first ten days of Gallipoli. 7 Mountain Artillery Brigade suffered 301 causalities. The brigade and 89 Punjab Regiment, after extensive re-designation, proudly serve Pakistan and Pakistan Army today as The First Self Propelled Regiment Artillery (Frontier Force) and The First Baluch Regiment respectively.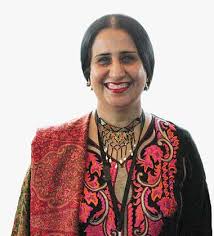 H.E. Naela Chohan
Pakistani participates in parade thanked Brigadier Muhammad Asghar for his key role in enrolling the Pakistani delegation in this year's parade and providing much needed information and support. Sincere thanks are also due to Pakistani High Commissioner Excellency Naela Chohan who witnessed the parade along with other invited distinguished guests. Her message to the Pakistani delegation was simple and succinct but dug deep: 'You made us proud', she wrote.

Pakistani soldiers participation in Gallipoli is a proof of much deeper and historical relations between Pakistan and Australia. In more recent years these relationships have mutually increased in the areas of National security, Defence, Education and Agriculture.
It is vital to endorse what Dr Brendan Nelson of Australian War Memorial said in his dawn service speech that 'ANZAC is not about war.' And it is true that ANZAC Day is a commemoration of the sacrifices made a century ago.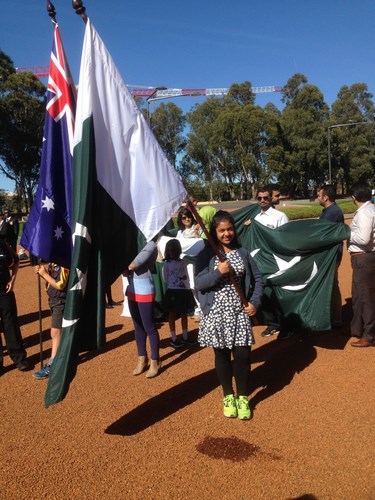 Now that Pakistanis in Canberra and other cities of Australia have started their participation in ANZAC there is need to continuing this participation in the coming years. This will provide a way to express solidarity and as well as remember all those soldiers who lost their lives in that war. The participation will further strengthen diversity to the ANZAC Day's commemoration.Thanks are due to the Australian Media and ANZAC organising committee for accepting a late submission from Pakistani community.