Sada-e-Watan Sydney ô
sadaewatan@gmail.com
opening ceremony for Auburn Radiology Centre
Federal Minister Hon. Craig Laundy and Consul General of Pakistan Abdul Majid Yousfani was Chief Guest of the Opening Ceremony for Auburn Radiology Centre
On Saturday, 12 May 2018, the opening ceremony of the Auburn Radiology Centre was held in Sydney. Federal Minister for Small and Family Business, the Workplace and Deregulation the Hon. Craig Arthur Samuel Laundy MP and Consul General of Pakistan in Sydney Mr Abdul Majid Yousfani was Chief Guest of the event. MD of the Medical Centre Dr Yasir Oner and Mr Shahid Iqbal Chaudhary welcomes guests and explained about the facilities providing in this medical centre. Auburn Radiology is a part of Crystal Radiology Group headed by MD Mr. Shahid Iqbal. The Chief guest Federal Minister Hon. Craig Laundy MP and Consul General of Pakistan in Sydney Mr Abdul Majid Yousfani congratulates the management and expressed their best wishes for successful business.
Auburn Radiology Centre is open for X-Ray , Dental X-ray Ultrasound and CT scan . This centre is the state of the art and fully equipped with latest and modern scanning technology.
This centre is completely Bulk Billed ( means nothing from the pocket ).
Free parking under the medical Centre
Female staff
International students and overseas visitors %10 Discount for X-Rays
We speak Turkish, English, Urdu, Punjabi, Arabic and Afghani.
For X-ray you donít require advance booking,
All the others referral from any Medical practitioner are accepted
Get the photo of your referral and SMS on 0412 392 573 and our staff will book your appointment.
Website : www.auburnradiology.com.au - Email: info@auburnradiology.com.au
Ph: (02) 8315 8292
Address: 39 Queen Street, Auburn Sydney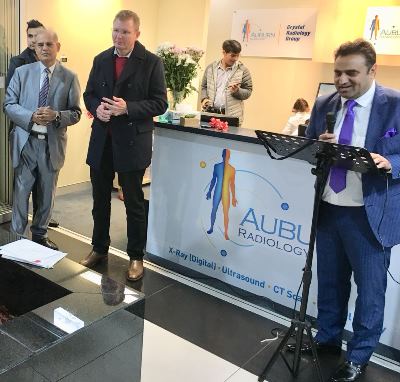 MD Crystal Radiology Group Mr. Shahid Iqbal
Located in the heart of Auburn Sydney, the practice is just a short walk from Auburn train station. We have free parking in the multi-level car park that is accessed via Susan St. Our excellent reception staff have been specially selected, ensuring quality care from the moment the patient walks into the practice.

We have multilingual staff (Turkish, Farsi, Arabic, Urdu, Punjabi, Korean, Chinese, Vietnamese and Greek), including female radiographers and sonographers sensitive to the needs of female patients requiring specialised womenís imaging.
We value the feedback of our patients and referrers in optimising our service delivery and minimising patient waiting times.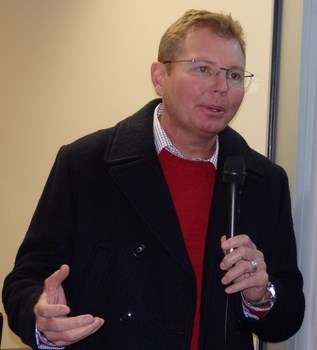 Federal Minister Hon. Craig Laundy MP
MD Crystal Radiology Group Mr. Shahid Iqbal
MD of the Medical Centre Dr Yasir Oner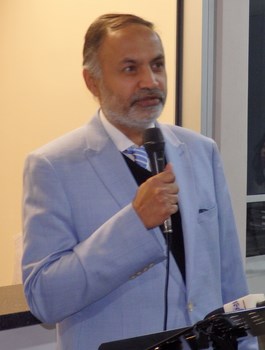 CG Pakistan Abdul Majid Yousfani