Sada-e-Watan Sydney ™
sadaewatan@gmail.com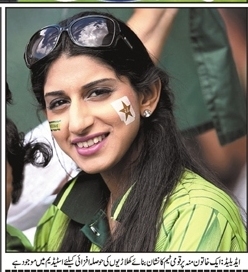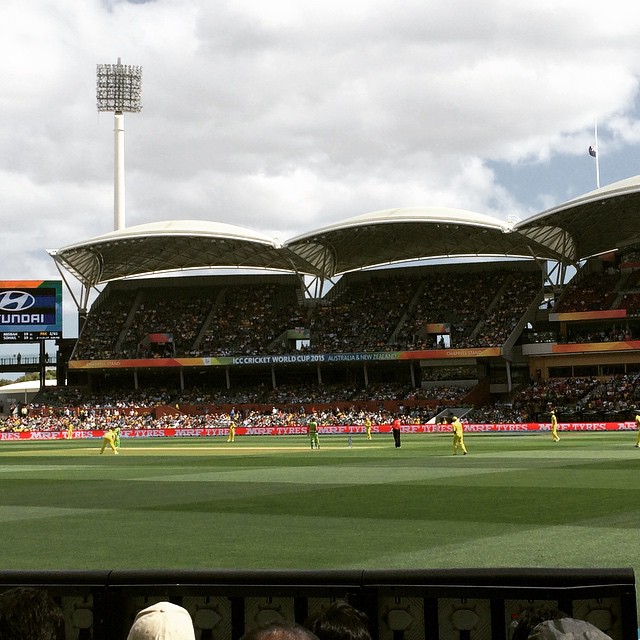 Australia defeated Pakistan with 6 wickets
3rd World Cup quarter-final match between Australia and Pakistan at the Adelaide Oval on Friday, 20 March 2015
Australia 4/216 (33.5) Pakistan 10/213
Australia has progressed to the World Cup semi-finals after a six-wicket win against a combative Pakistan in Adelaide. Pakistan out of World Cup 2015, Australia win by 6 wickets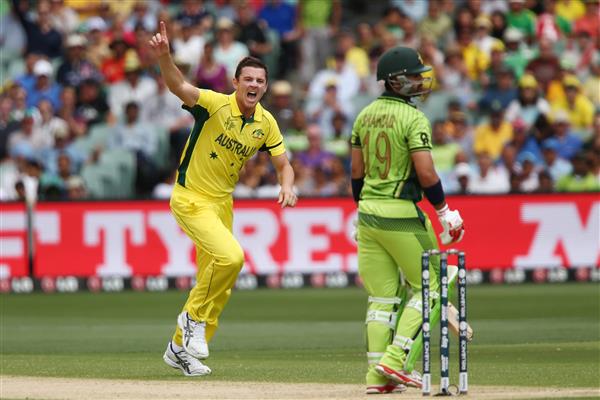 Pakistan captain Misbah-ul-Haq won the toss and elected to bat in the World Cup quarter-final against Australia at the Adelaide Oval on Friday, 20 March 2015. There have been 92 #AUS v PAK ODIs. #AUS have won 57, #PAK have won 31.
Pakistan, after deciding to bat first, lost both the openers, Ahmed Shehzad and Sarfraz Ahmed early in the crucial quarter-final against Australia in Adelaide. Now Australia will take on defending champions India in the second semi-final at the Sydney Cricket Ground on next Thursday.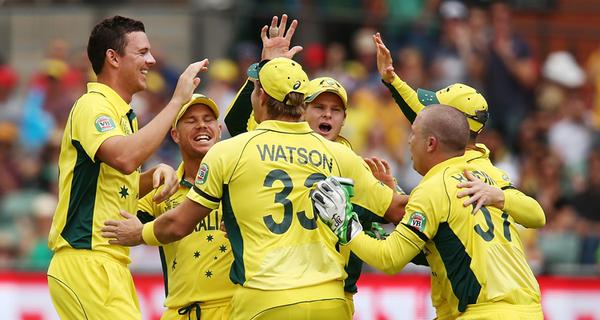 Australia: Aaron Finch, David Warner, Steve Smith, Michael Clarke (capt), Shane Watson, Glenn Maxwell, James Faulkner, Brad Haddin, Mitchell Johnson, Mitchell Starc, Josh Hazlewood.
Pakistan: Misbah ul-Haq (capt), Ahmed Shehzad, Sarfraz Ahmed, Haris Sohail, Sohaib Maqsood, Umar Akmal,.Shahid Afridi, Wahab Riaz, Sohail Khan, Rahat Ali, Ehsan Adil.
AUS 4/216 (33.5) Fol.
PAK All Out 213 (49.5)
Umpires & Referee
Umpires: Marais Erasmus, Kumar Dharmasena, Richard Illingworth, Billy Bowden
Referee: Ranjan Madugalle
Pakistan knocked out of World Cup 2015 by Australia in quarter-final.Steve Smith and Shane Watson top score as Australia chases down Pakistan's total to book semi-final clash with India. Australia's eighth consecutive win over Pakistan on its own soil set up an enticing semi-final clash against defending champions India at the SCG on Thursday.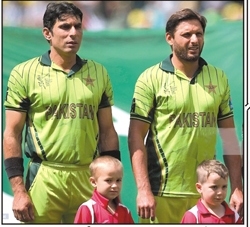 Pakistan's defeat ended the one-day international careers of two veterans in captain Misbah-ul Haq and all-rounder Shahid Afridi.
Australia captain Michael Clarke has lauded Pakistan fast bowler Wahab Riaz, saying his side was lucky to survive the left-armer's torrid spell to win the World Cup quarter-final.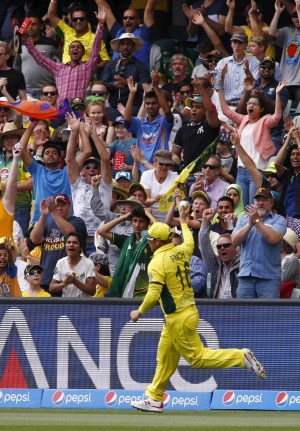 Watson was on 4 when he hooked a bouncer high to fine-leg where Rahat Ali got under the ball but dropped the catch.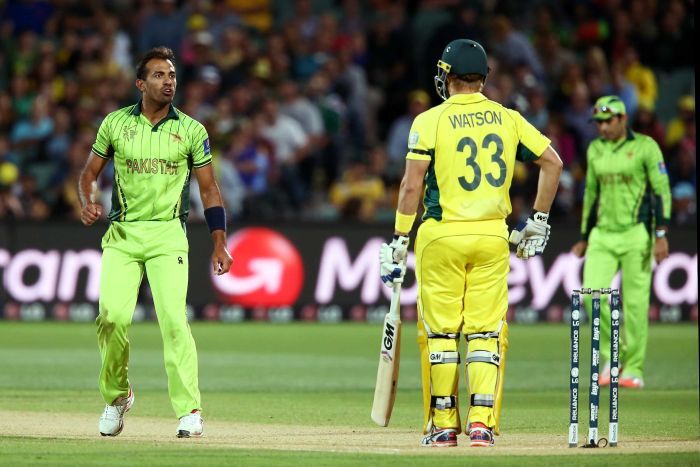 Wahab Riaz, who later returned for his second spell in the 29th over, almost removed Maxwell with his second delivery, but Sohail Khan at third man failed to hold the top-edged pull.
"That spell by Wahab Riaz was as good as any I have faced in one-day cricket after a long time," Clarke said.
"Left-armers are always tough to face for right-hand batsmen because the ball comes on to you.
"If that catch off Watson had been taken, who knows what would have happened.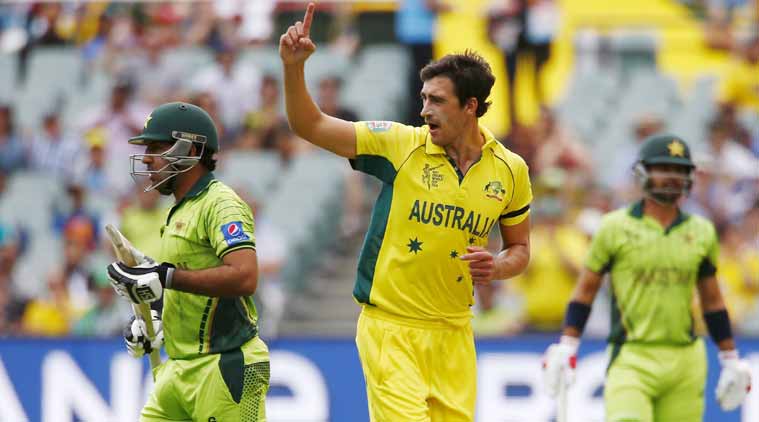 Capt Clarke said he was looking forward to the challenge against India, which bounced back from a winless Test and one-day tour of Australia prior to the World Cup to win seven World Cup matches in a row.