Sada-e-Watan Sydney ™
sadaewatan@gmail.com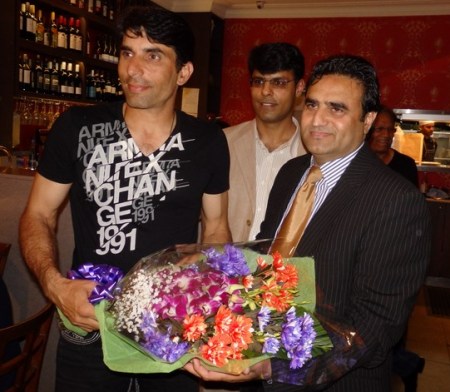 President PAA Mr Shahid presents Flowers to Captain Misbah
Pakistan Association hosted Welcome dinner for Pak Team of Cricket ICC World Cup 2015
(Coverage by: Syed Zafar Hussain, Editor-in-Chief Sada-e-Watan Sydney)
On Tuesday 10th Feb 2015, The President Pakistan Association of Australia Mr Shahid Iqbal Chaudhry hosted a dinner in the honour of the visiting Pakistan Cricket Team of ICC Cricket World Cup 2015. The dinner was held at the Blue Ginger Restaurant, Castle Hill Sydney, Mr Kamil Khan who is CEO of Kamil Khan Hostility Group official Cater of Pak Team) running this first class Restaurant.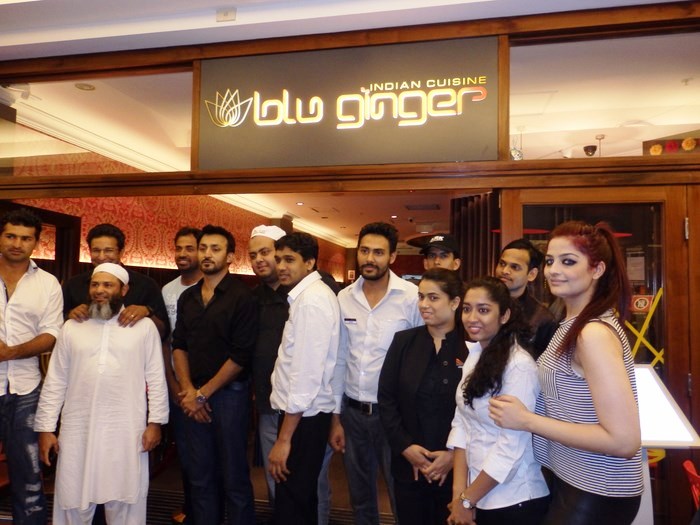 The dinner was attended by Legends of Cricket Wasim Akram, Head Coach: Waqar Younis, CG Abdul Aziz Uqaili, Consul of Pak Consulates Sydney Shifaat Ahmad Kaleem, President Pakistan Australia Business Council Iftikhar Rana, Dr Mehreen Faruqi MP and dignitaries of Australian Pakistan Community.
Mr Kamil Khan and Head Coach Waqar Younis
Welcome Reception was starts with the reciting Quran by Former Cricket and present Spin Bowling Coach of Pak Team Mushtaq Ahmed. MC of the evening Raja Taseer invites host of the function President Pakistan Association of Australia Mr Shahid Iqbal Chaudhry who presents Flowers to the Captain of Pak team Misbah ul Haq Niazi.
Dr Mehreen Faruqi MLC, Consul General Abdul Aziz and President PAA Shahid Iqbal Chaudhry welcome Pakistan Cricket Team and hope that again with the good performance & Prayers of fellow country people, Pakistani team will be stand on victory stand like 1992.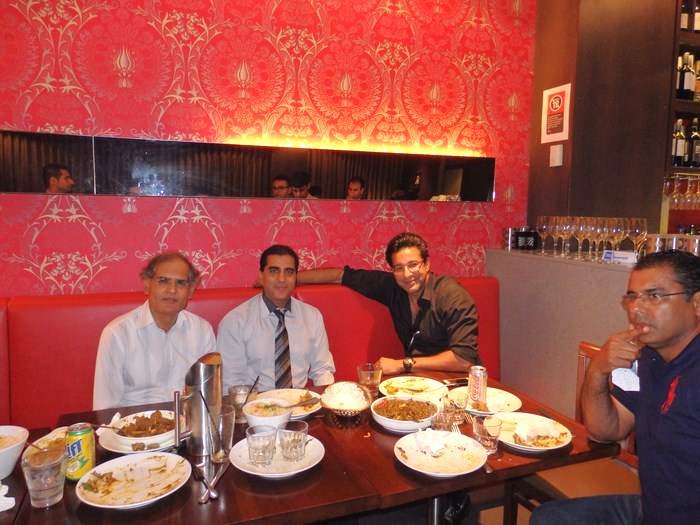 The management of Blue Ginger Restaurant Castle Hill presents exclusive Pak tasty food in Royal style. Everyone enjoyed great food and appreciates head chef Imran Butt Pehlwan and other staff members.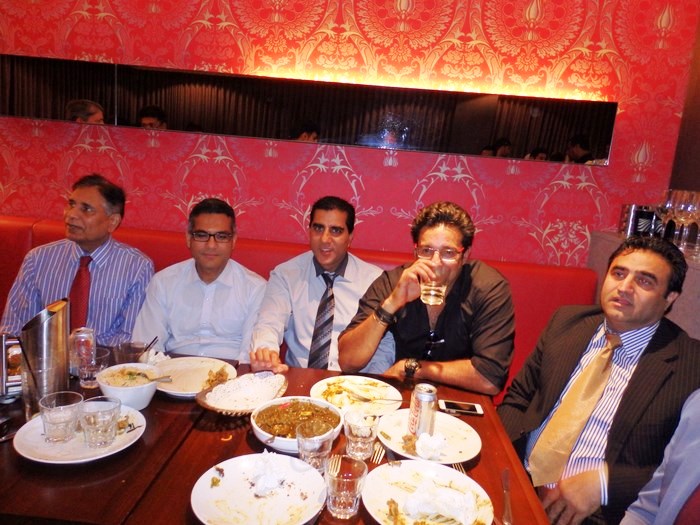 Guests make photos with Wasim Akram, Waqar Younis, Shahid Afridi, Captain Misbah, Mohammed Irfan and other players, cricketers also give Autograph to the friends of Pakistan.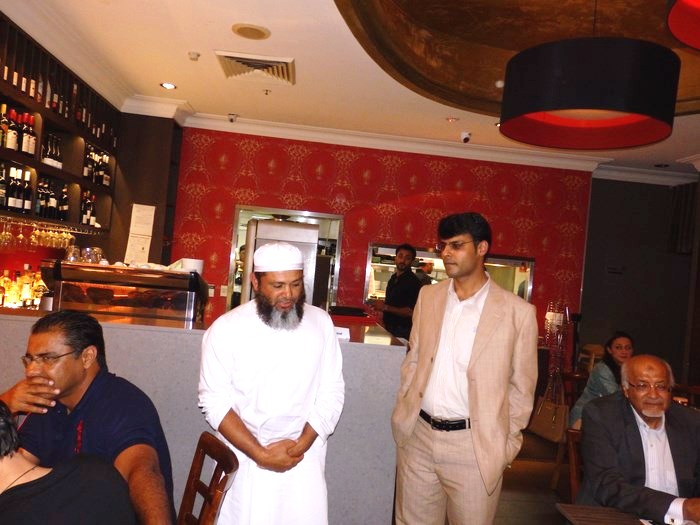 Former Cricket and Present Spin Bowling Coach Mushtaq Ahmed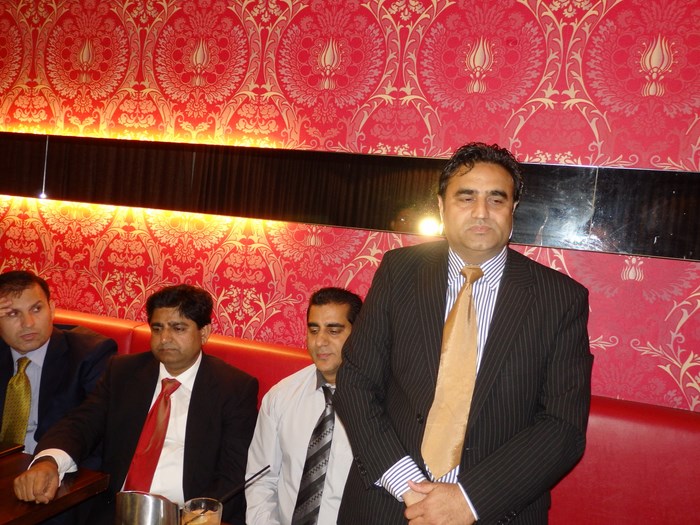 President PAA Shahid Iqbal Chaudhry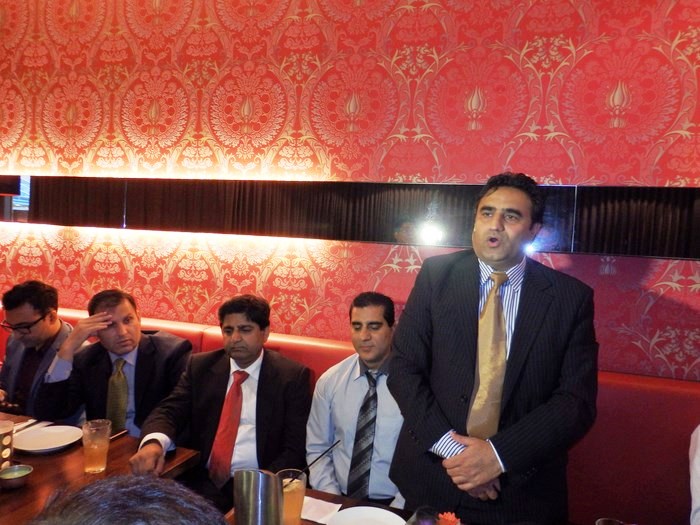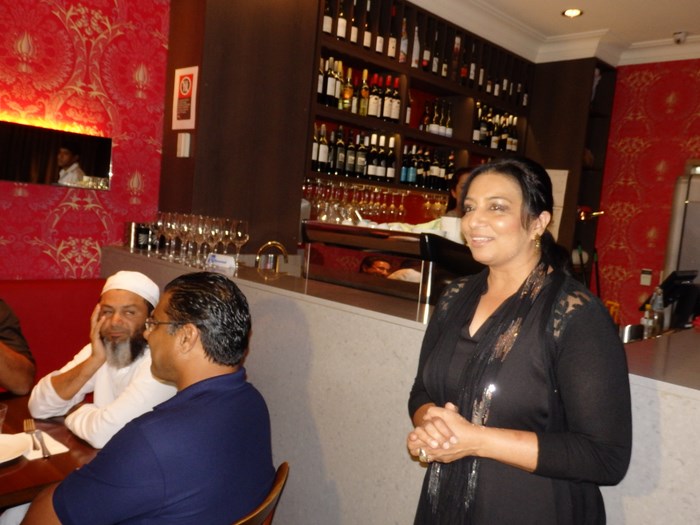 Dr Mehreen Faruqi MLC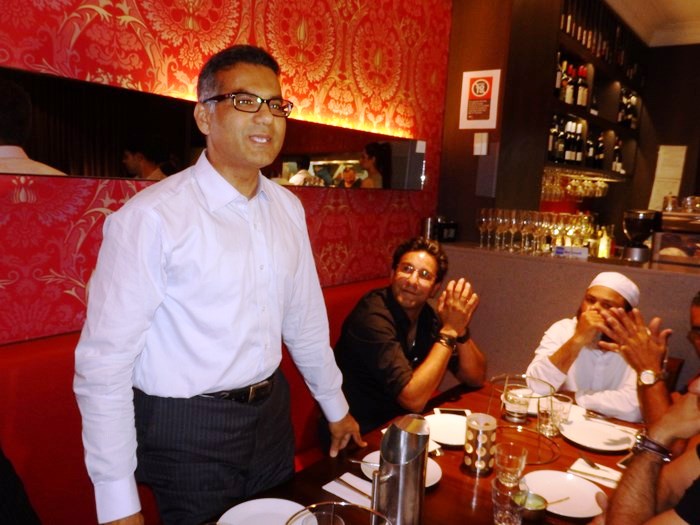 Consul General of Pakistan Abdul Aziz Uqaili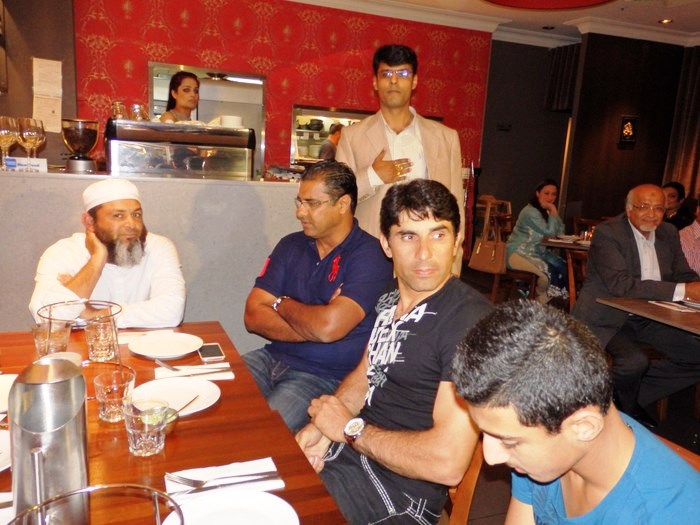 MC of the Evening Raja Taseer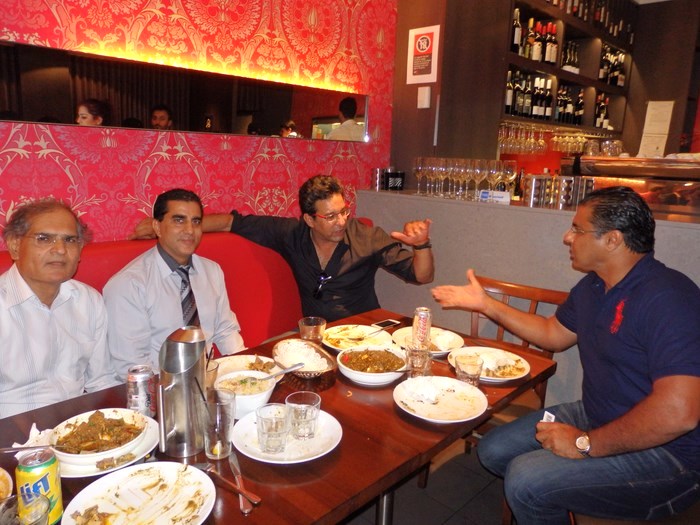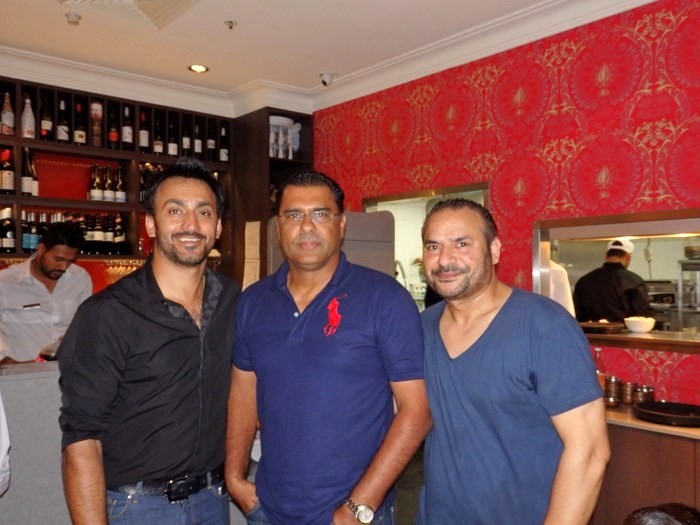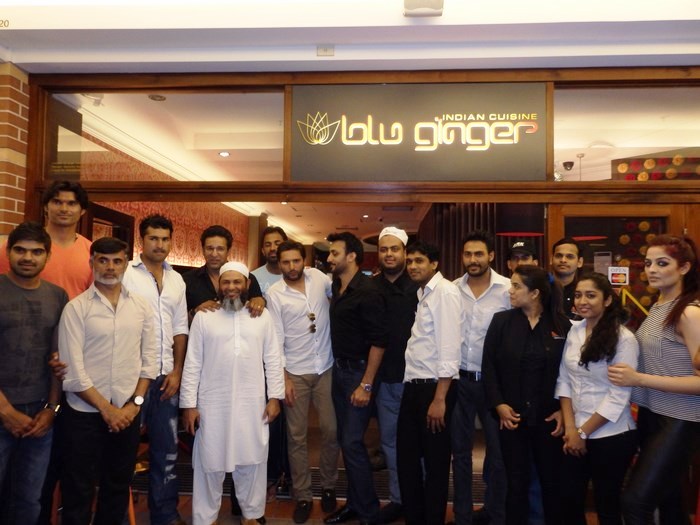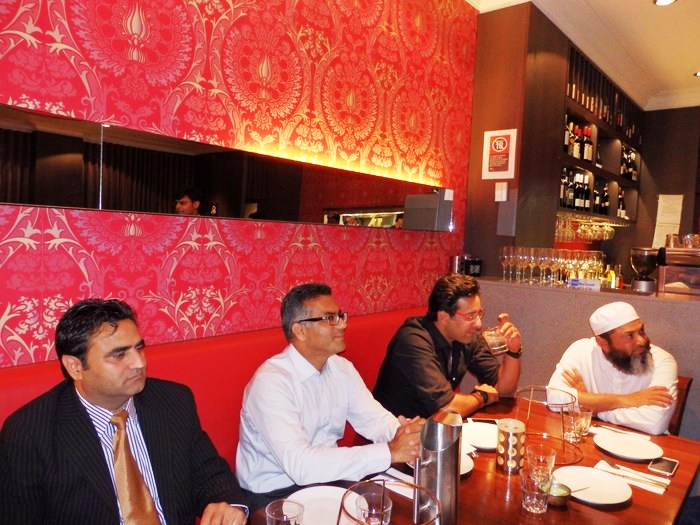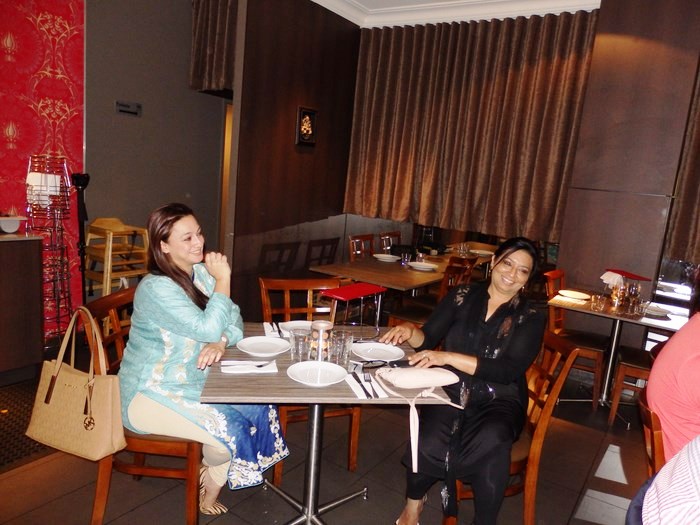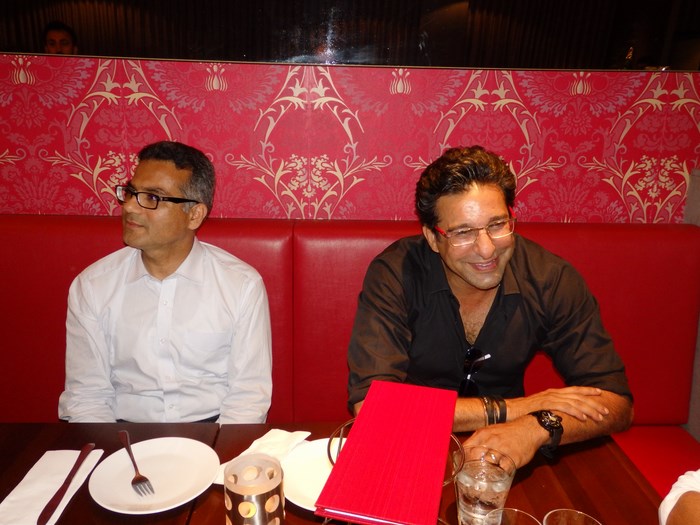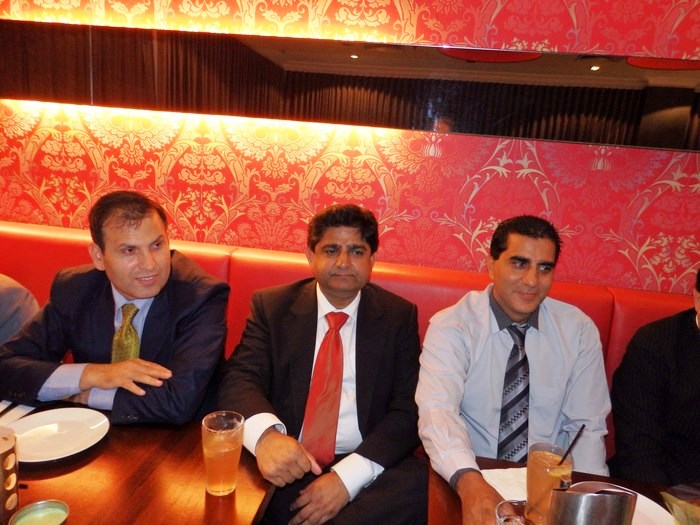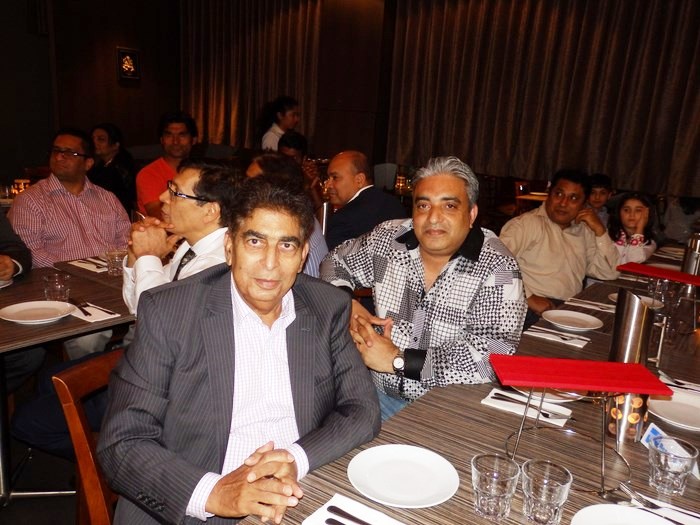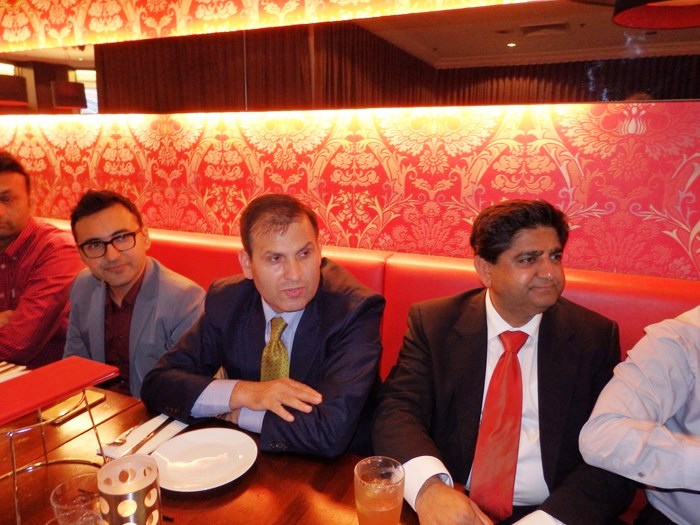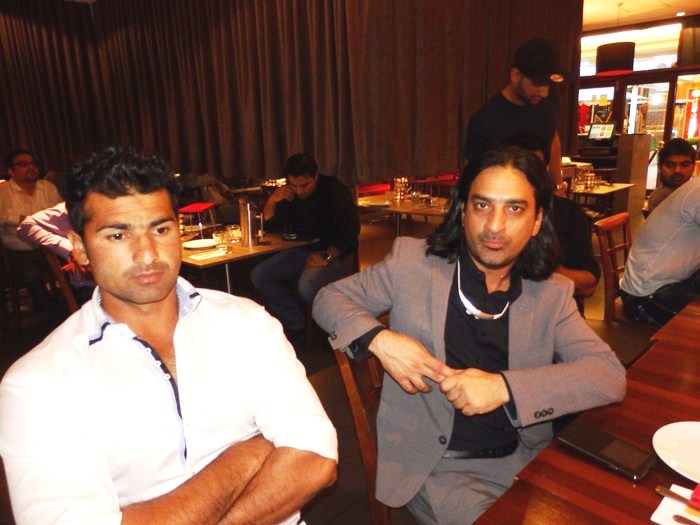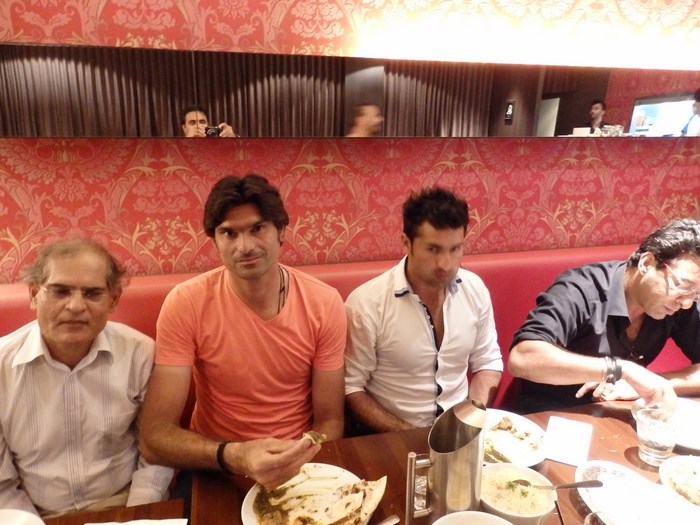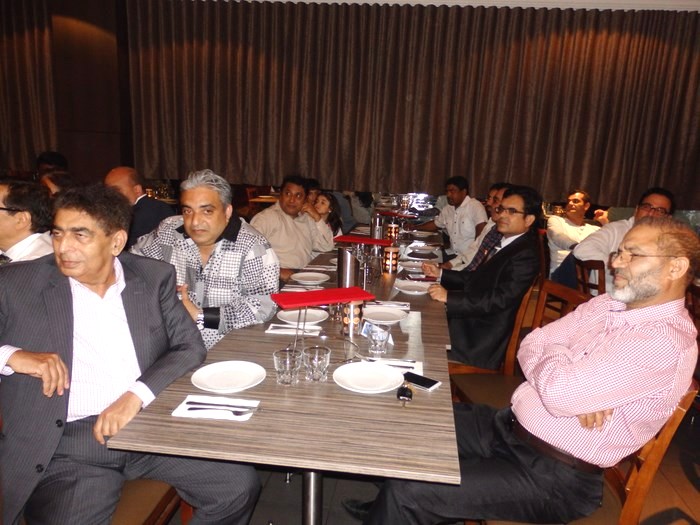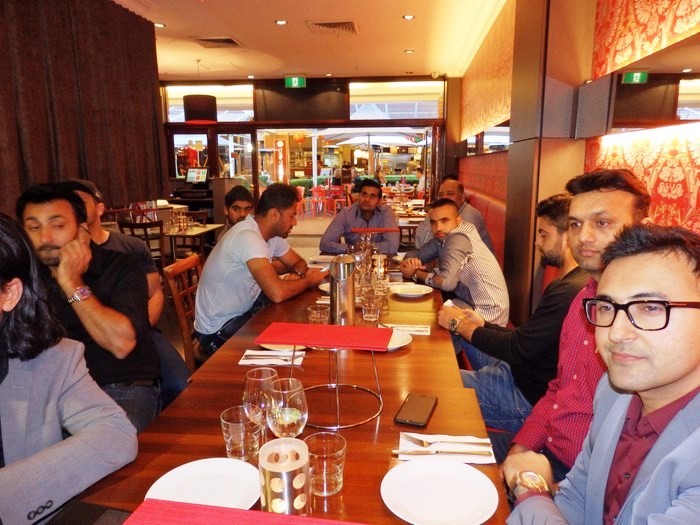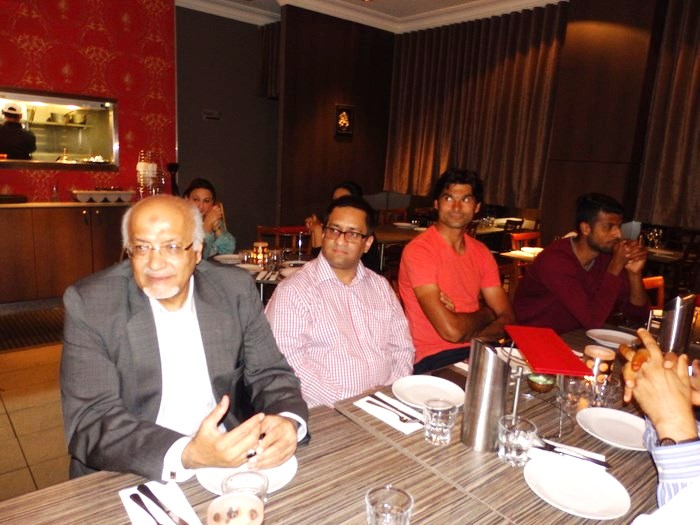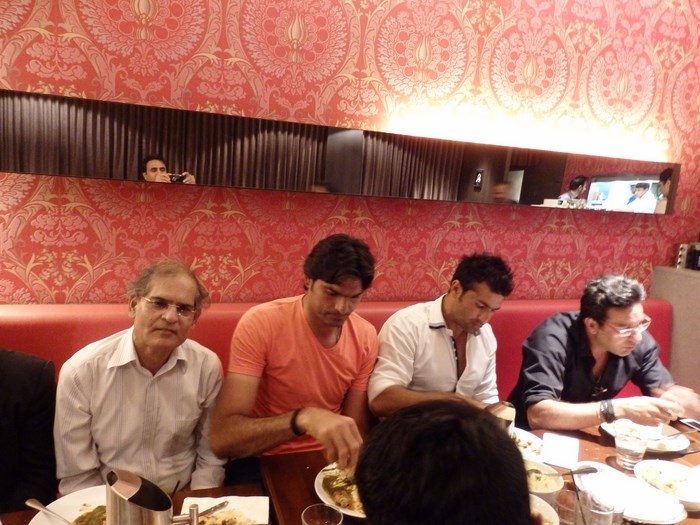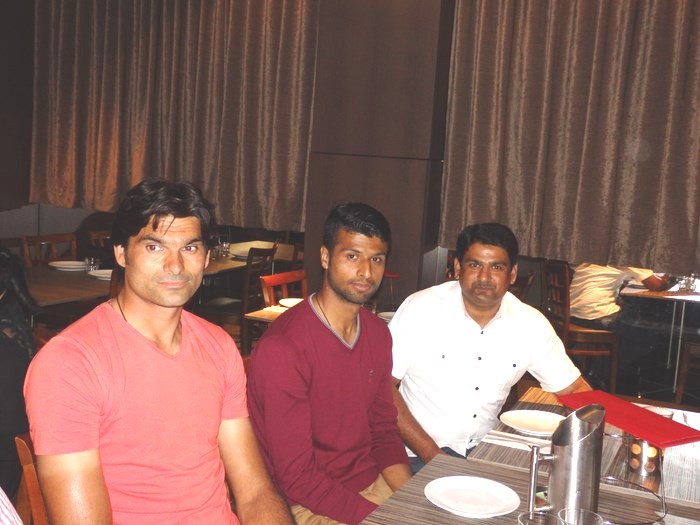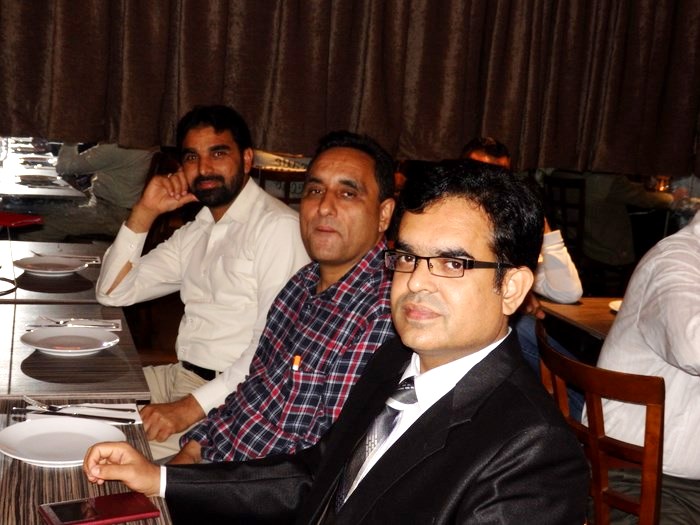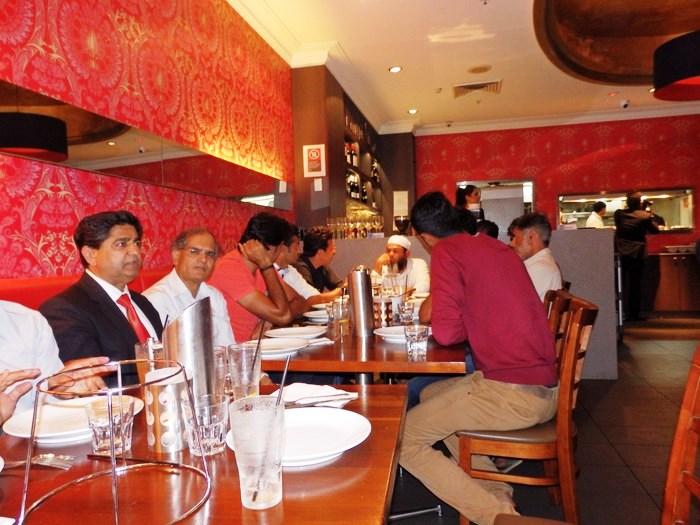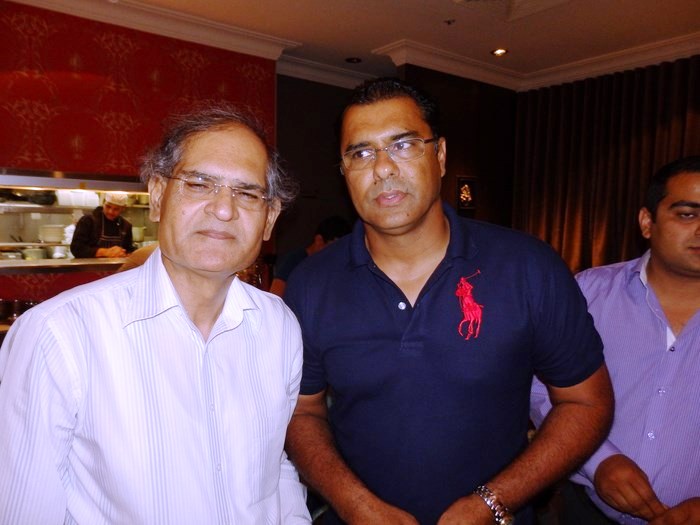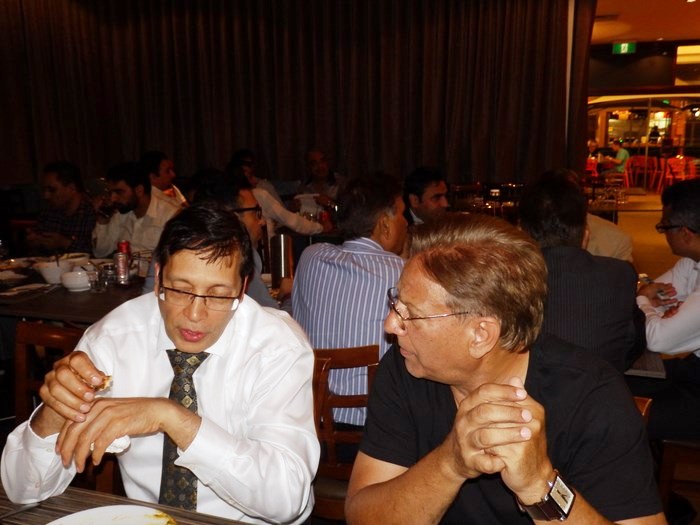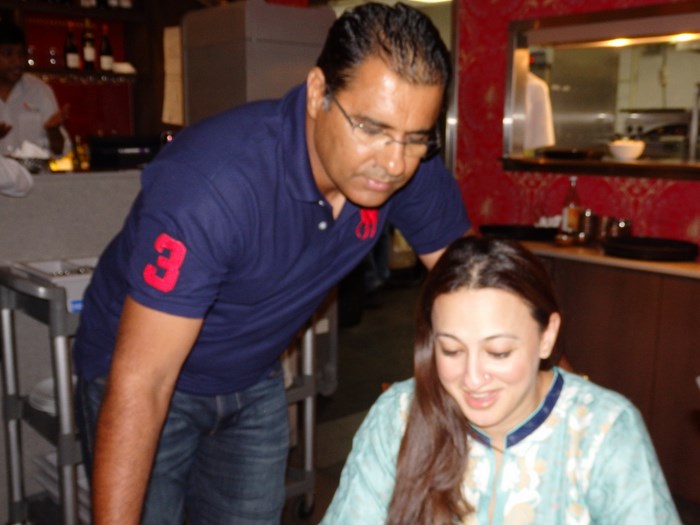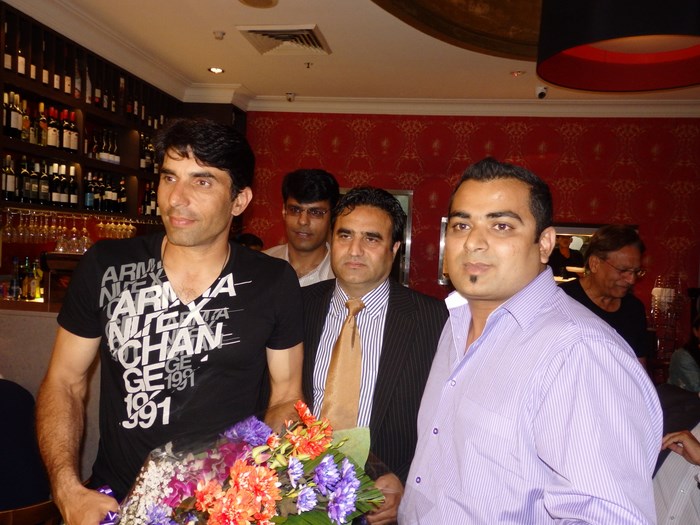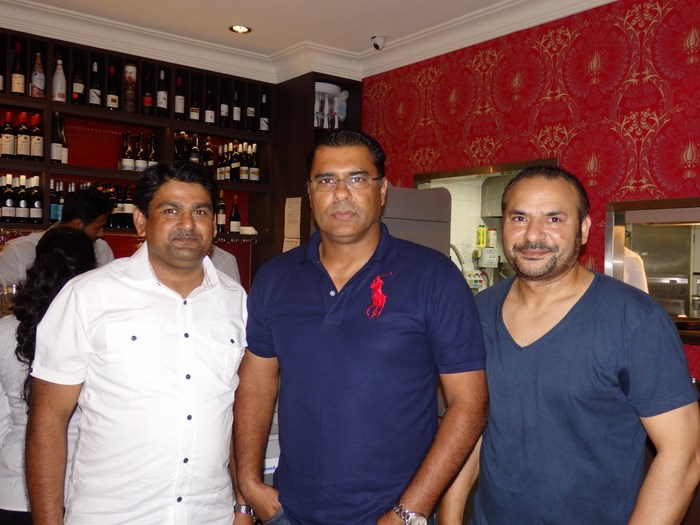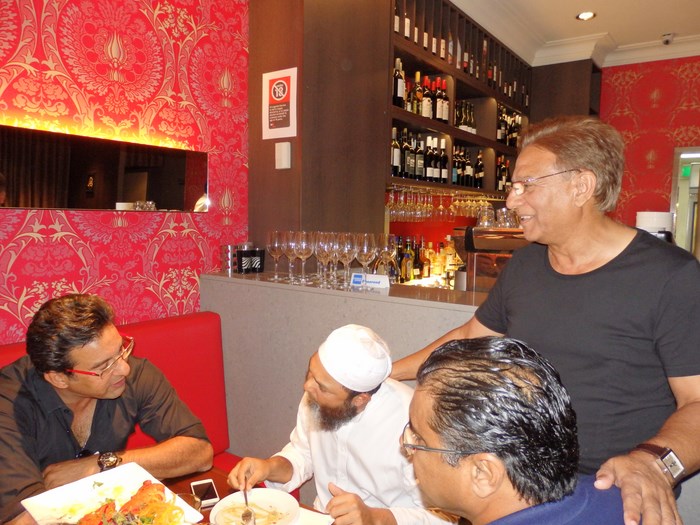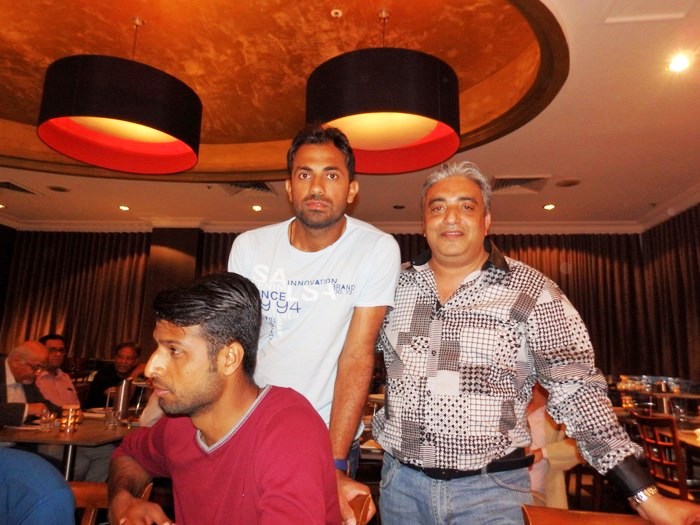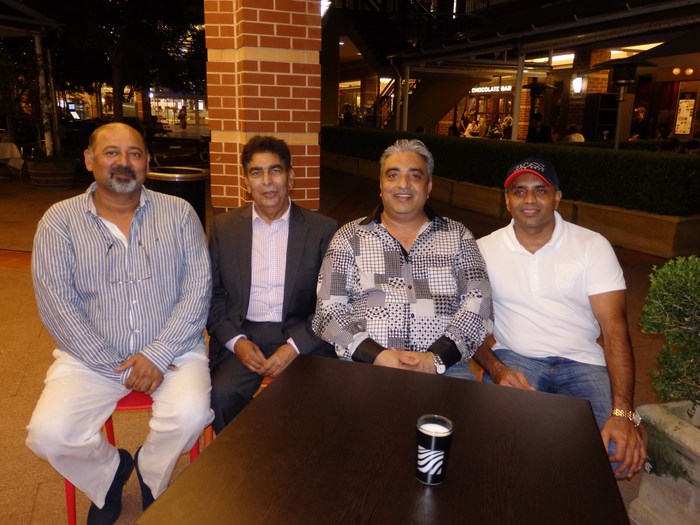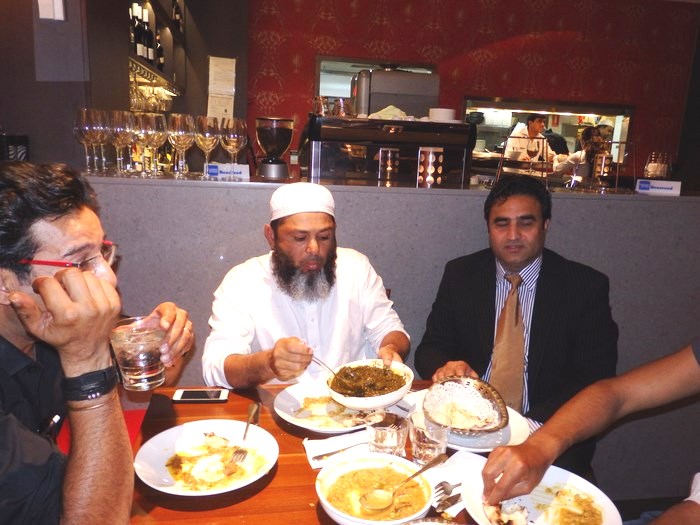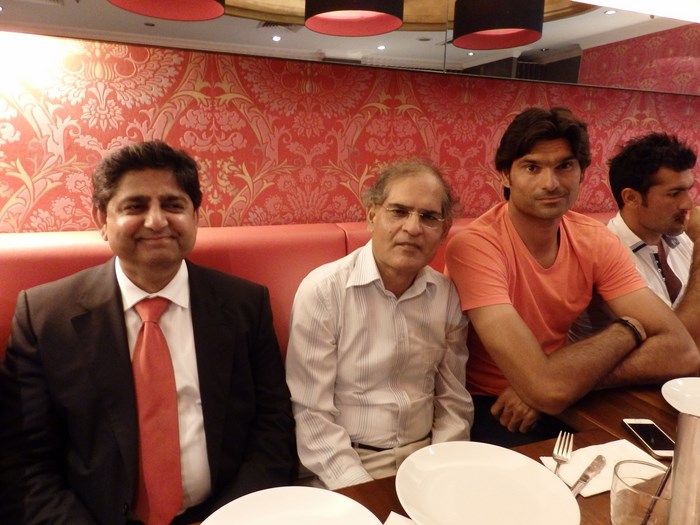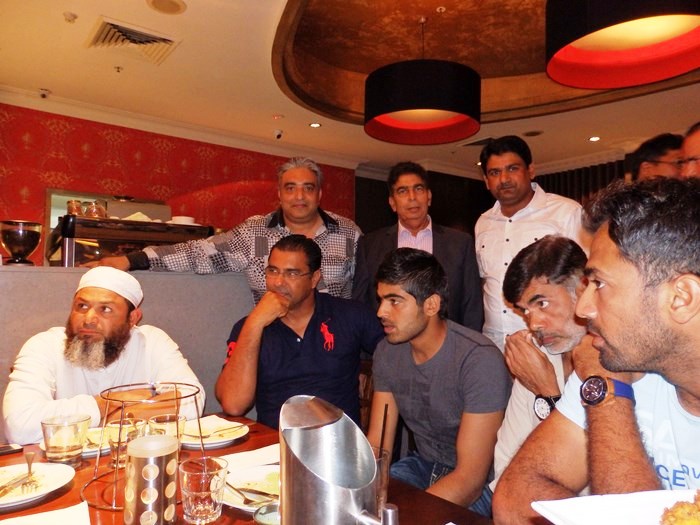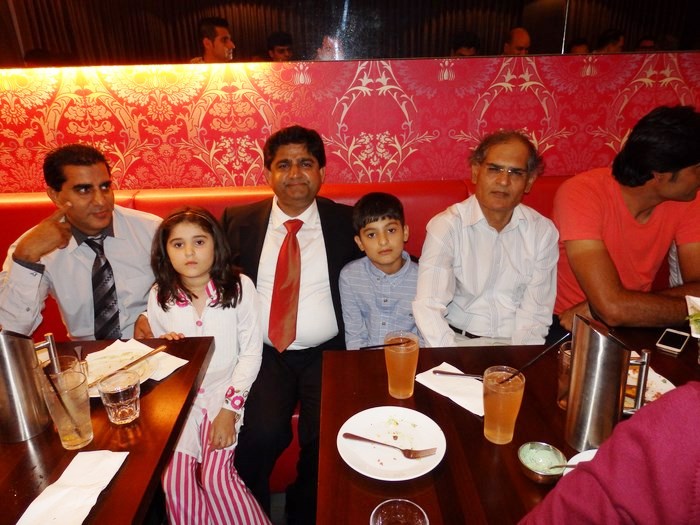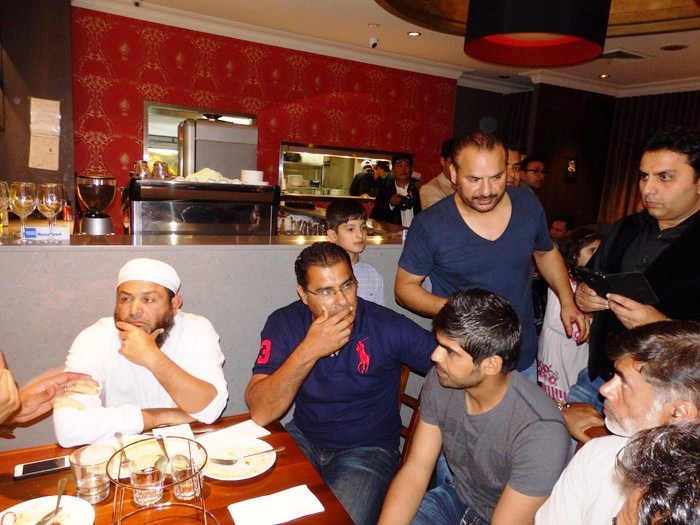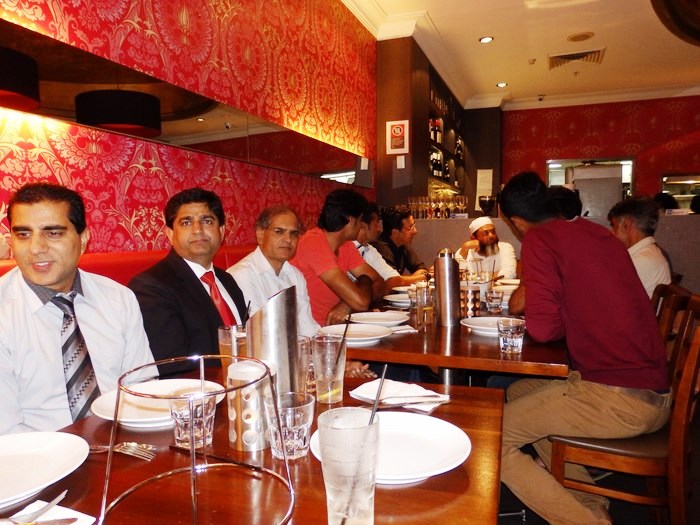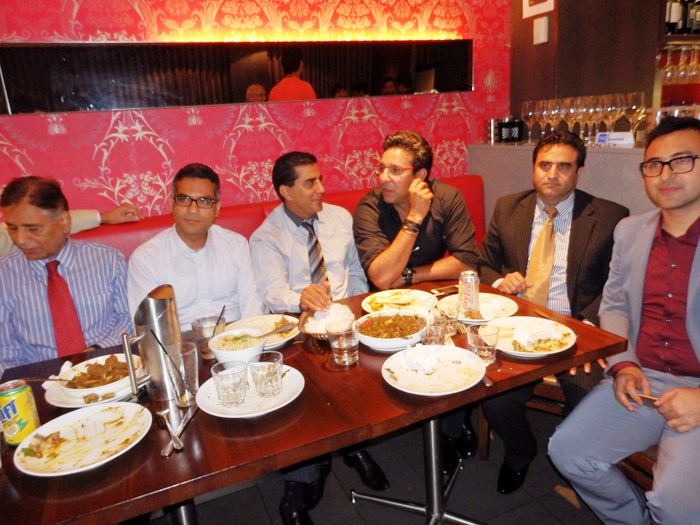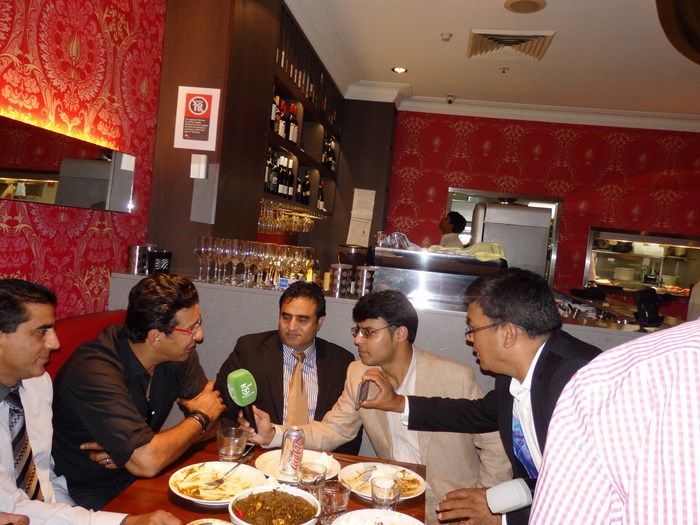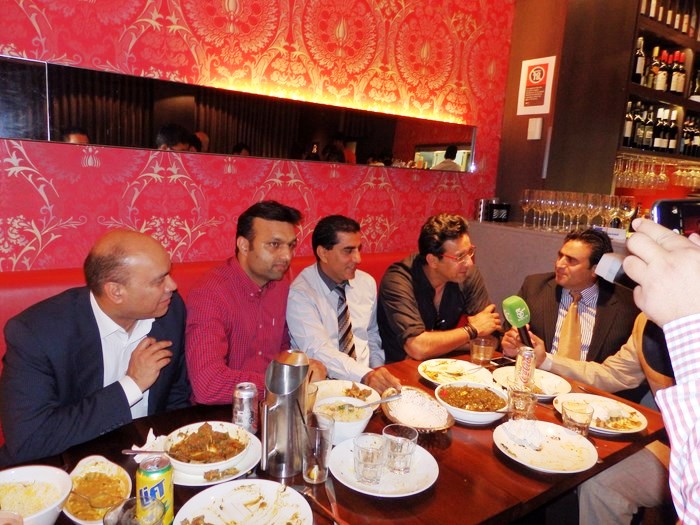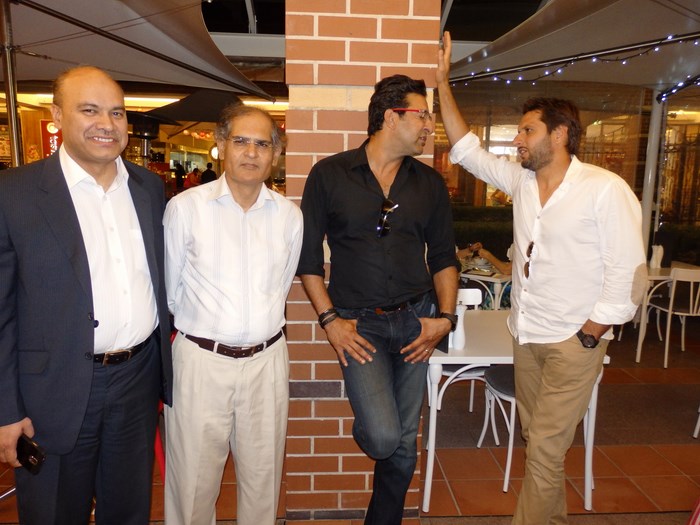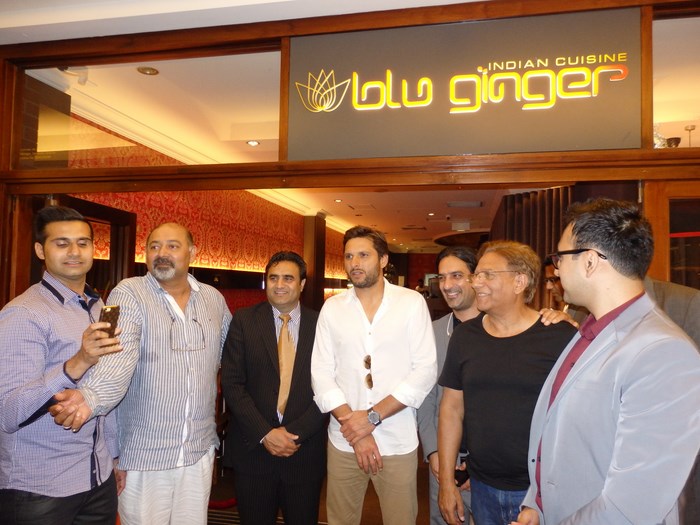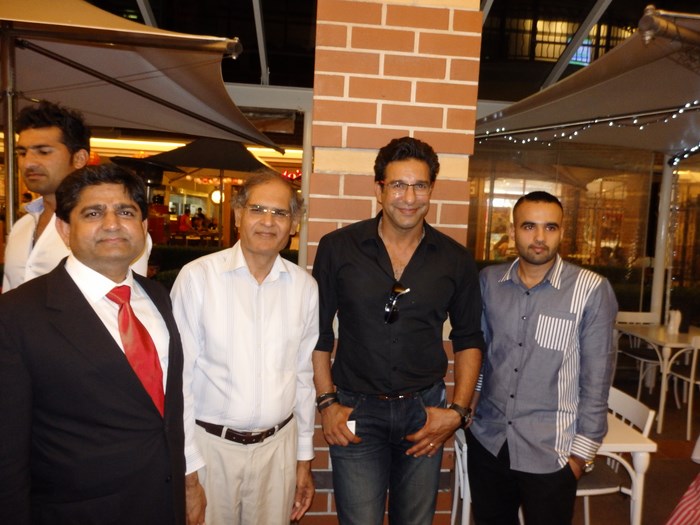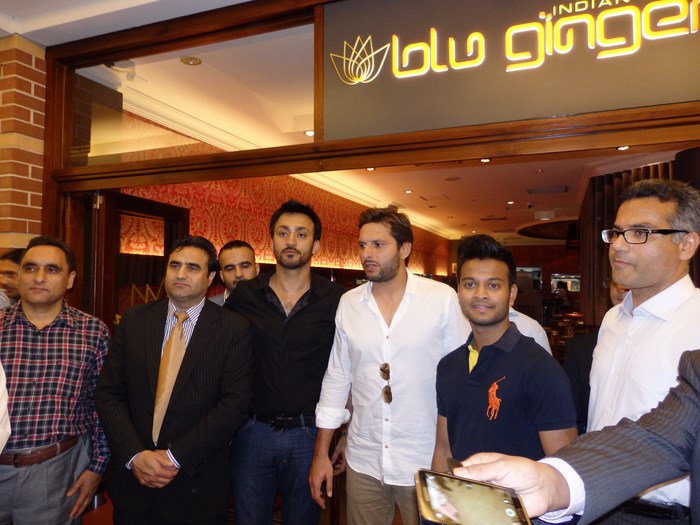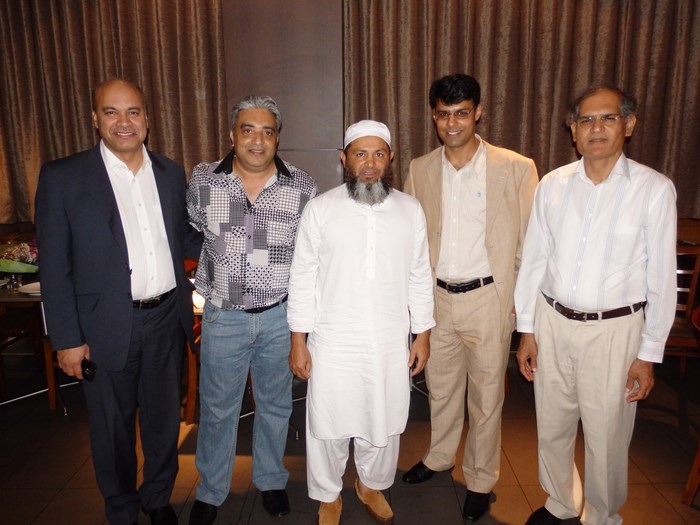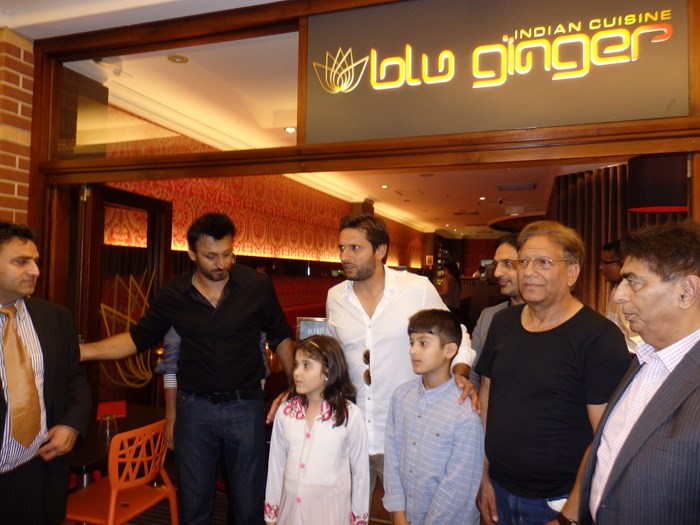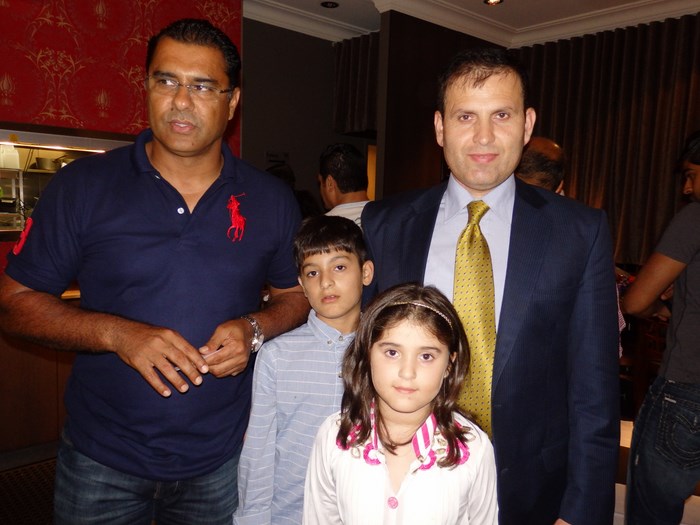 Syed Zafar Hussain, Sadaqat Siddiq, Great Wasim Akram and Legend Waqar Younis
Consul General Abdul Aziz Uqaili speaking at the PAA dinner
President PAA Mr Shahid Chaudhry presents Flowers to Captain Misbah ul Haq Niazi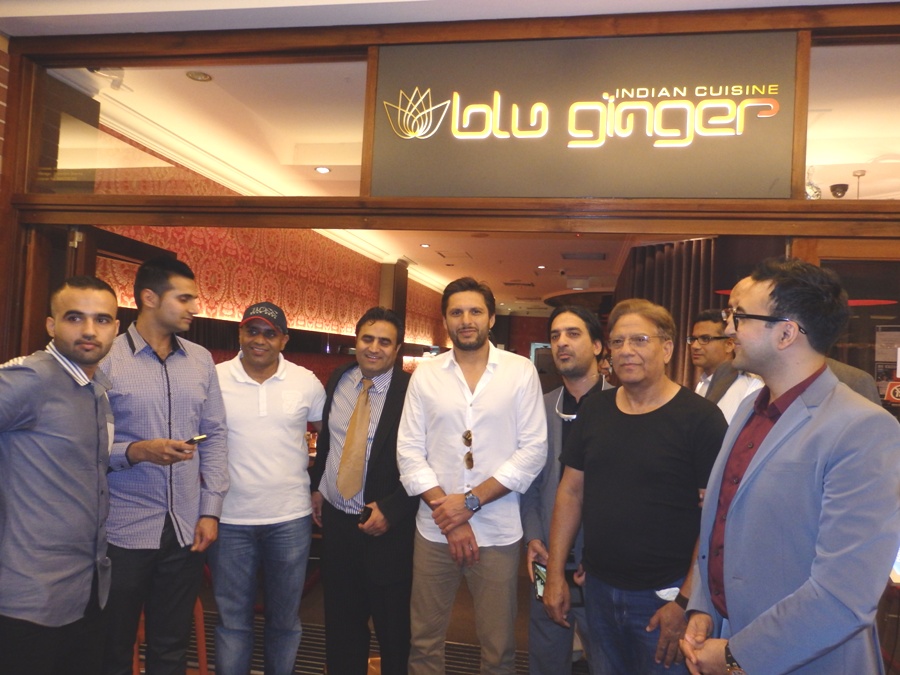 Shinning Star of Pakistan Shahid Afridi at Blue Ginger Restaurant, Castle Hill Towers Sydney