Sada-e-Watan Sydney ô
Sadaewatan@gmail.com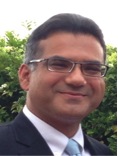 Dear Readers of Sada-e-Watan,
Assalam-o-Alaikum and Ramadhan Kareem,
I have decided to share a brief of the trade and consular services of the Consulate General of Pakistan Sydney with our community members and other Australian. The first monthly brief for the month of June 2014 is attached for your information, online publication, printing, etc. as deemed appropriate.
I am at your service if you require any further information or clarification in this regard.
Thanks and Best Regards
Abdul Aziz Uqaili
Consul General & Trade Minister
Consulate General of Pakistan
Level 7, 32 Martin Place
Sydney CBD NSW 2000 Australia.
Phone: +61 2 9222 1809 Ext. 103 / 105
Cell: +61 421 440 150 -Fax: +61 2 9222 1824
Email: cg@pakistan.org.au -Web: www.pakistan.org.au
MONTHLY BRIEF FOR JUNE 2014
I. OVERVIEW OF BILATERAL TRADE

Pakistan - Australia bilateral trade during period from July-April 2013-14, as compared to the corresponding period (July to April) of the financial year 2012-13, was as follows:
TABLE 1: BILATERAL TRADE BETWEEN AUSTRALIA AND PAKISTAN
FYTD APRIL

MONTH OF APRIL

2012-13

2013-14

% CHANGE

2012-13

2013-14

% CHANGE

Pak Exports (E)

148.830

178.002

19.60

15.606

21.809

39.75

Pak Imports (I)

544.225

317.482

-41.66

17.566

11.081

-36.92

Total Trade (E+I)

693.055

495.484

-28.51

33.172

32.890

-0.85

BOT / Balance of Trade (E-I)

395.395

139.480

-64.72

-1.96

10.728

647.35
FYTD = "Financial Year To Date" represents the data from 1st July of the final year to the last day of the month under report.

As per statistics released by Australian Department of Foreign Affairs and Trade (DFAT) (Table 1) during FYTD April 2013-14, Pakistanís exports have substantially increased by 19.60% as compared to the corresponding period of the FY 2012-13, rising from A$ 148.83 Million to A$ 178.002 Million. At the same time, as per Trade Development Authority of Pakistan (TDAP) figures, Pakistanís overall exports to the world grew by 3.7%. Hence, growth in Pakistanís exports to Australia was significantly higher than the average growth of Pakistani exports to the world. Consequently, Australiaís position in the list of Pakistanís top 40 export destinations, improved from 28 in 2012-13 to 18 in 2013-14 (July-Dec).

During the same period, imports of Australian goods and services in Pakistan significantly decreased by over 41.66% from A$ 544.225 Million to A$ 317.482 Million. As a result, Pakistanís adverse Balance of Trade (BOT) position with Australia has improved by 64.72% during FYTD April 2013-2014, as compared to last yearís (2012-13) corresponding period,

though it is still in favour of Australia. The BOT in favour of Australia remained at A$ 139.480 Million during FYTD April 2013-14, while it was A$ 395.395 Million during the corresponding period of the last financial year (2012-13).

If we look at the statistics for the month of April 2014, Pakistanís exports to Australia were A$ 21.809 Million as compared to A$ 15.606 Million in April 2013, which shows a sizable growth of 39.75% during the month. Contrarily, the Australian imports in Pakistan dwindled from A$ 17.566 (in April 2013) to A$ 11.081 Million (during April 2014) showing a contraction of 36.92%. Thus, for the first time in many years, the BOT went in favour of Pakistan during the month of April 2014.

The Pakistani exports to Australia remained locked at / around A$ 178 Million during last four years. The details are shown in Table 2 below. This is for the first time that the exports are growing significantly in this region due to the increasing demand of Pakistani goods in Australia; greater interest of Pakistani exporters in Australia and the concerted efforts of Trade Mission Sydney to promote and enhance bilateral trade between the two nations.

TABLE 2: PAKISTANíS EXPORTS TO AUSTRALIA IN LAST FOUR YEARS (A$ Million)
| | | | | |
| --- | --- | --- | --- | --- |
| 2009-10 | 2010-11 | 2011-12 | 2012-13 | 2013-14* |
| 153.054 | 174.697 | 176.902 | 178.798 | 178.002 |
* This statistics is for first ten months (July-April 2013-14) only

More importantly, the increase of 20% in Pakistani exports has been witnessed in first ten months of the CFY, when Pakistani rupee appreciated approximately by 10% vis-a-viz the foreign currencies particularly the US and Australian dollars.

Generally, the depreciation of currency of the exporting country boosts exports but in this case even the appreciation of Pakistani rupee has not deterred growth of Pakistani exports to Australia.

III. TRADE AND INVESTMENT PROMOTION ACTIVITIES:

A delegation of Australian Businessmen and Investors is due to visit Pakistan to participate in Expo Pakistan (23-26 October 2014) and also hold meetings with various Boards of Investment in Islamabad, Lahore and Karachi. Pakistanís Honourary Investment Counsellors in Melbourne and Perth; Pakistan Australia Business Council (PABC) and Australia Pakistan Chamber of Commerce and Industry (APCCI) in Sydney have been associated to motivate maximum number of Australian businessmen to join the delegation to Pakistan. The Consul General of Pakistan in Sydney will accompany the delegates. On 22 June, Pakistan Shaheens arranged a Business Networking Lunch in Melbourne in which several Australian businesses agreed to join the delegation.

All Pakistani origin Australian Businessmen interested to invest in Pakistan or explore business opportunities in Pakistan are invited to join the delegation that will reach Karachi Pakistan on 22 October 2014 to attend the VIP Reception hosted in Sindh Governor House Karachi, followed by participation in the Expo in next two days.

Pakistani companies will participate in Australian International Sourcing Fair (2014) in Melbourne Australia from 18-20 November 2014 for which Trade Mission Sydney is making efforts through various Chambers of Commerce and Industry in Pakistan and TDAP to bring leading manufacturers / exporters from Pakistan.
HOME REMITTANCES FROM AUSTRALIA
(US$ Million)
MAY

JULY Ė MAY

2013

2014

% CHANGE

2012-13

2013-14

% CHANGE

10.23

14.66

43.30

139.85

144.75

3.50
From July 2013 to May 2014 the home remittances from Australia to Pakistan were US$ 144.75 Million, which shows a modest growth of 3.5% only over the corresponding period of the last financial year. However, during the month of May 2014 there was a substantial increase of 43.3% in home remittances, as compared to May 2013.
FOREIGN INVESTMENTS IN PAKISTAN FROM AUSTRALIA (US$ Million)
MAY

JULY Ė MAY

2014

2012-13

2013-14

% CHANGE

1.8

17.0

9.0

- 47.05
During July 2013 to May 2014 a downward trend was noticed in the foreign investment from Australia to Pakistan, which decreased from US$ 17.0 Million to US$ 9.0 Million.
CONSULAR SERVICES
A brief summary of the consular services rendered during the month of June 2014 and revenue generated thereof is given below:

S.

NO.

TYPE

NUMBERS

CONSULAR FEE (A$)

1.

Visas issued

141

11,512

2.

Manual Passports issued

14

2,445

3.

Power of Attorney Attested

48

824

4.

MRP Passport issued

281

26,842

5.

Child Registration

27

189

6.

Driving License Verification

96

1,465

GRAND TOTAL

43,277
It is important to note that the Consulate General is now generating sizable amount of its regular expenses from the service delivery. During the month of June 2014 the total expenditure of the Mission was A$57,906 which shows that 75%

of the budget during the month was met from the amount raised through the service charges. The quality and efficiency of the consular services are being regularly improved. An audio-visual monitoring system has been set up in the Consulate General premises to further improve our service delivery