Sada-e-Watan Sydney ™
sadaewatan@gmail.com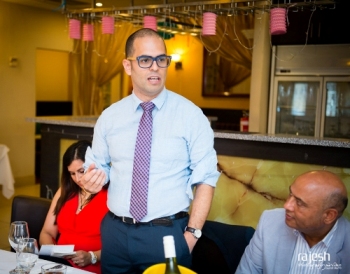 Daniel Mookhey speaking at Welcome dinner
First Politician of Indian background Daniel Mookhey gets elected MLC of New South Wales Parliament
LABOR selected Daniel Mookhey to replace Steve Whan in the NSW upper house, making him the state's first politician of Indian background. Mr Mookhey holds three university degrees and currently works as a consultant to unions, charities and community groups.
In April 2015, Daniel Mookhey will take Mr Whan's spot in the Legislative Council. Mr Whan is running for the state seat of Monaro. Mr Whan's term does not expire until 2019, giving Mr Mookhey potentially at least four years in the Legislative Council. Mr Whan told the NSW parliament that if he failed to be elected in Monaro, he would not seek to return to the upper house.
Daniel Mookhey father migrated from India to Australia in 1973 and established the first Australian-Indian newspaper, The Indian Monitor, in 1977. Mr Daniel Mookhey was born in Sydney's Blacktown in 1982, the youngest of three children.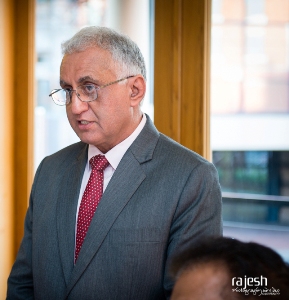 Harish Velji
Harish Velji, the first person from the Sub-Continent community to receive the Australian Labor Party's prestigious McKell Award for Community Services was accorded the special privilege to announce that Daniel Mookhey from the Labor Party has been elected into the Parliament of New South Wales. Daniel Mookhey is of Indian origin born and raised in Blacktown Sydney.
Born in Australia and having Indian ancestry, Daniel Mookhey was introduced to a full packed media function on the night. Daniel has already been elected into the Upper House of the New South Wales Parliament; making him the third person from the Sub-Continent community to be in Parliament within Australia. Others include Lisa Singh in Federal Parliament and Jude Parera in Victoria; both who are incidentally from the Labor Party.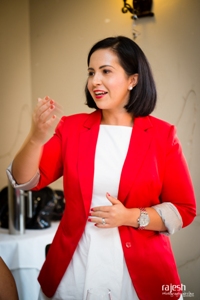 Prue Car
Prue Car who is of Bengali heritage was also introduced as a contestant for the seat of Londonderry. Prue has also been a councillor in Penrith for the last eight years.
Aisha Amjad
The third person to be introduced was Aisha Amjad. Aisha is of Pakistani heritage and is a potential member of the Upper House in the Parliament of New South Wales. She is the first person from the Labor party who is of Sub-Continent heritage to contend for the seat.
"I believe in people before politics.. and the importance of establishing relationships with individuals and links with communities which go beyond any electoral cycle. Although parents from Pakistan – I consider myself a part of each and every subcontinent community" said Aisha Amjad.
"I also believe in our subcontinent community our people are our greatest assets – because of the values which drive: commitment to family and faith, working hard and helping others. From the people you who run the media often at you own time and expense as well as other jobs, to the wonderful people who continue to run cultural and community events.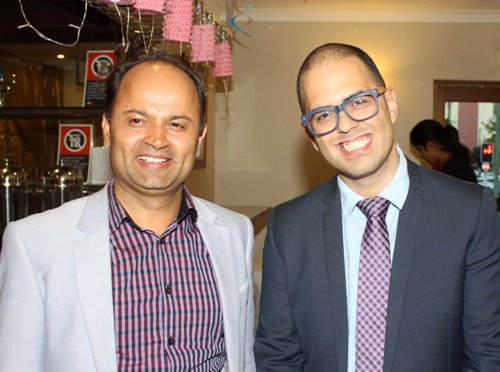 "There's a huge untapped pool of talent out there – when I meet so many committed, energetic and smart people I know there is the potential for the people in our community to do so much more..!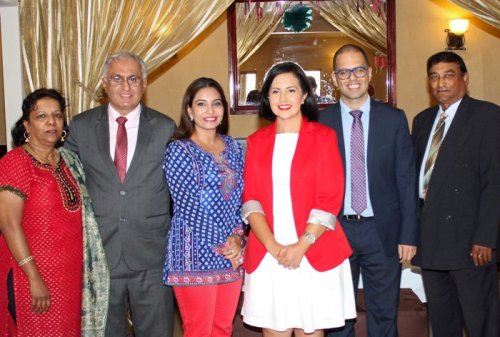 Prue Car said "Liberal choices are hurting our community. Their cuts to our schools and TAFE are making it harder for young people to get a good education and secure a stable job. This will only get worse under Tony Abbott's plan for $100,000 university degrees.

"I will also fight the Liberals' $3 billion cuts to our health system which have put more pressure on Mount Druitt and Nepean Hospitals. The impact of these cuts will only get worse as a result of Tony Abbott's $15 billion cuts to health.

"Now the Liberals want to sell our publicly owned electricity network which will mean higher prices, blackouts and more cuts to schools, TAFE and hospitals. Our electricity network currently generates almost $2 billion a year for NSW schools and hospitals. Selling our electricity network will mean even more cuts.
Daniel Mookhey talking about his family said that were amongst the wave of migration from Sub Continent countries and further added "My father and my mother, their contribution to the community and what they did because they were the very first wave of migrants, they spent a lot of their time starting the institutions that we now take for granted. The other thing I'm really proud of that sort of my family and the community had an opportunity to build at a time when we were new to this country was the Sri Mandir in Auburn. It's such a source of pride to me that every time I got back to the Mandir, each Diwali, I had my Ganesh puja for my shaadi there about three years ago.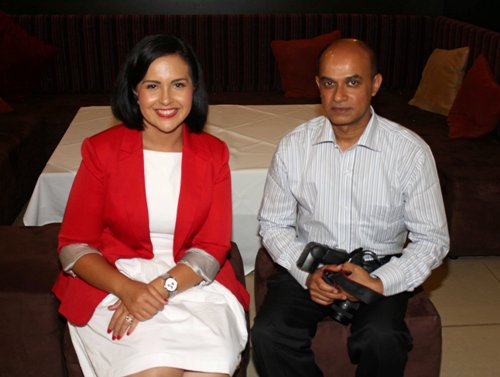 "I think that I could have not done that if it weren't for the fact that that we had things like this temple and this newspaper. Think about what I want to do in the career to come. I want to make sure that our community that is well and truly past adolescence, that is now about to experience the bloom of its maturity, really has the opportunity to put more people forward into positions of prominence and not just in politics. I'm looking forward to meeting the first Australian Indian CEO of a big corporation.
"I'm looking forward to meeting the very first Australian Indian to head a government department, I'm looking forward to meeting an Australian Indian to being an ambassador to India. These are the type of things that I think that people from my generation, people who were born here have exposure to the language and the culture will have the opportunity to do."
When I think about what I have to develop my career to in years to come, it's about making sure we have the schools. That they get the education that they need to be able to do that. It means making sure that they have the hospitals so when they get sick they don't have to worry and their families don't have to worry."
" It's making sure that we have the nursing homes for people like my mother who is a wonderful woman who speaks perfect English, who can cook a storm, working ever since she got here. She has a place to go, where she can speak her on bhasha and she can eat her own food when she's in the declining years of her life. They're the type of things which drive me. I've got to say in April in the event after the election, these are going to be big issues that our community is going to face. I don't see this as a victory for me, I see this as an opportunity to do something, to give something back

Before finishing the formal part of the evening Harish reminded how out of touch is the Liberal Party giving example how in the Vibrant Gujarat the Liberal Federal Minister for Trade, Andrew Robb talked about the beef exports to China that had helped take the trade to two trade to hundred billion Dollars.