Sada-e-Watan Sydney ™
sadaewatan@gmail.com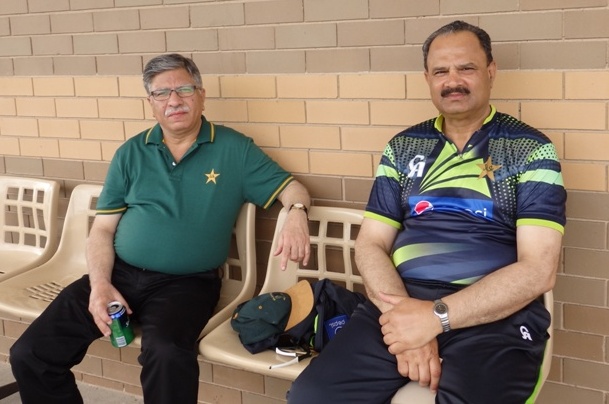 GM Media Agha Akbar and Team Manager Mr Naveed Akram Cheema
Day 2 - Pakistan Cricket Team Played Practice Match at Raby Sporting Complex
(Coverage by: Madan Lepcha and Syed Zafar Hussain)
When Pakistan takes on India on February 15 in its opening encounter of the ICC Cricket World Cup 2015, it will be with the knowledge that the last time the World Cup was held in Australia and New Zealand, the side under Imran Khan scripted an unbelievable come-from-behind victory to lift the Cricket World Cup 1992.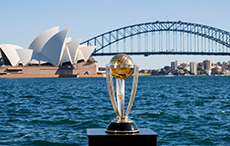 This time, the team has travelled Down Under with another veteran leader in Misbah-ul-Haq, who has also announced that he will retire from One-Day Internationals after the tournament. He is the same age as Imran Khan was in 1992 and Pakistan fans will be hoping that is an omen. In Shahid Afridi and Younis Khan, Pakistan has a wealth of experience to back up Misbah, while Waqar Younis, the coach of the side, will be extra motivated to see his wards do well – having missed out on the victorious 1992 campaign because of an unfortunate injury.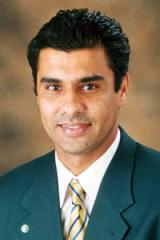 Waqar Younis
Pakistan has played in all ten World Cups so far, registering 36 wins from 64 matches for a winning percentage of 56.25 in cricket's flagship event.Pakistan's biggest win in terms of runs came in World Cup came in 2011 in Hambantota, when it defeated Kenya by 205 runs. In the same edition, Pakistan also registered its biggest win by wickets, outplaying the West Indies in the quarter-final by ten wickets in Mirpur. Pakistan lost to arch-rivals India in a high-voltage semi-final encounter in Mohali by 29 runs. Its best result, of course, was the triumph in 1992, but Pakistan has done well otherwise too, reaching the final in 1999, and the semi-finals in three successive world cups from 1979, 1983 and 1987.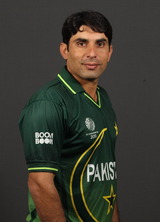 Misbah-ul-Haq Khan Niazi
On Friday afternoon of 6th February 2015, Pakistan's Cricket team for the ICC World Cup 2015 practice at the Raby Sporting Complex in Campbelltown. Head Coach Waqar Younis, Manager Naveed Akram Cheema, General Manager Media Mr Agha Akbar and other officials were also present during the practice. Campbelltown Camden Ghosts Cricket Club hosted the training session. On site, Official Cater of World Cup 2015 Pak Cricket Team Kamil Khan Hospitality group arranged early dinner for team and Management. A large number of Pakistani Australian Community members were present during the training session of Thu, 5th Feb and Fri, 6th Feb 2015.
Captain: Misbah-ul-Haq - Head Coach: Waqar Younis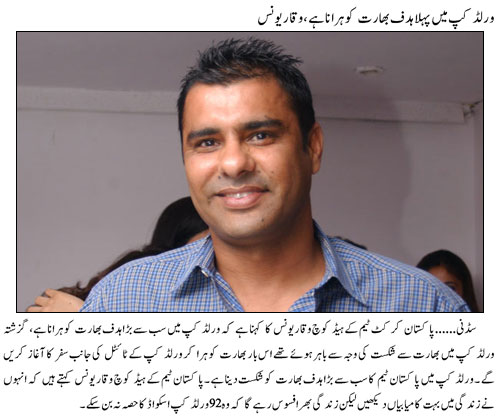 *******************************************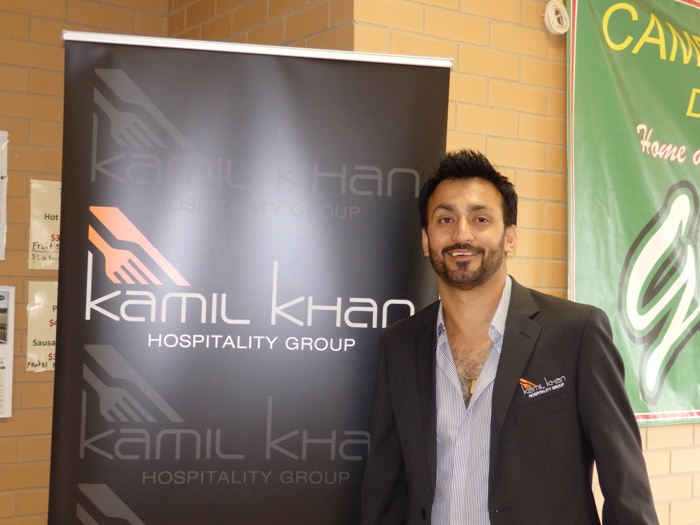 Kamil Khan of Kamil Khan Hospitality Group of Australia
Indian Chef is preparing Naan & Tandoori Kebabs for Pak Cricket Team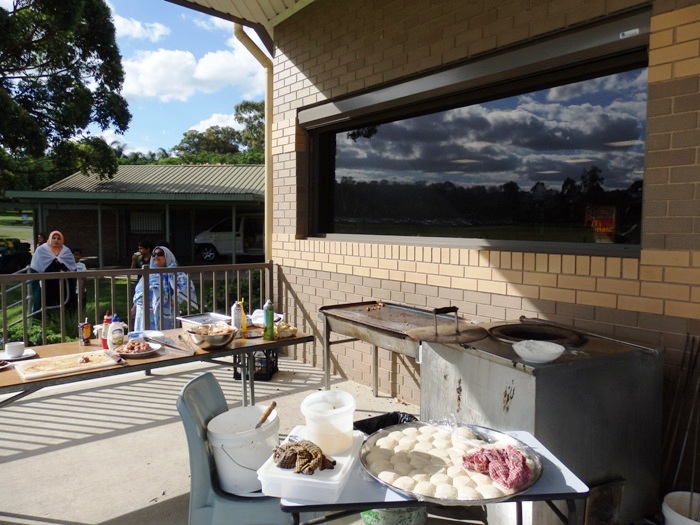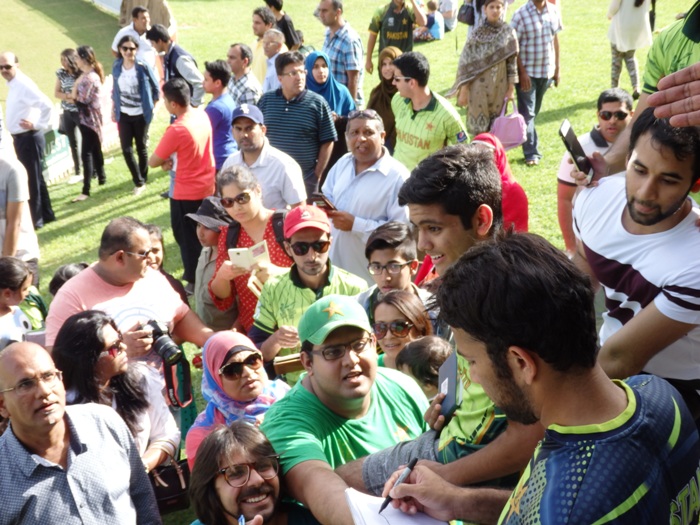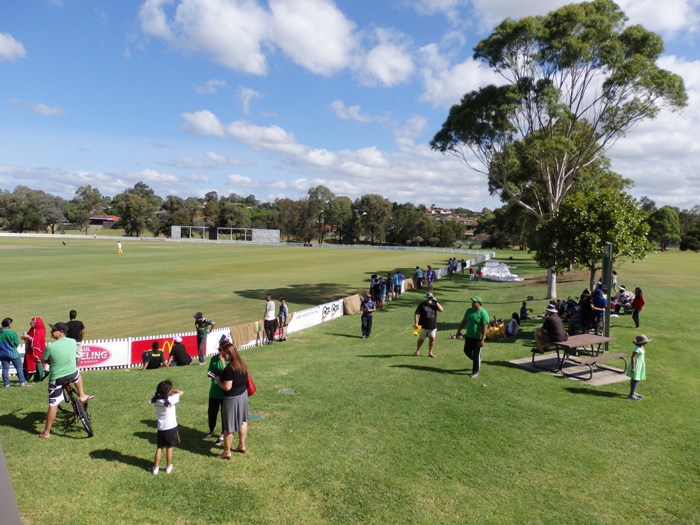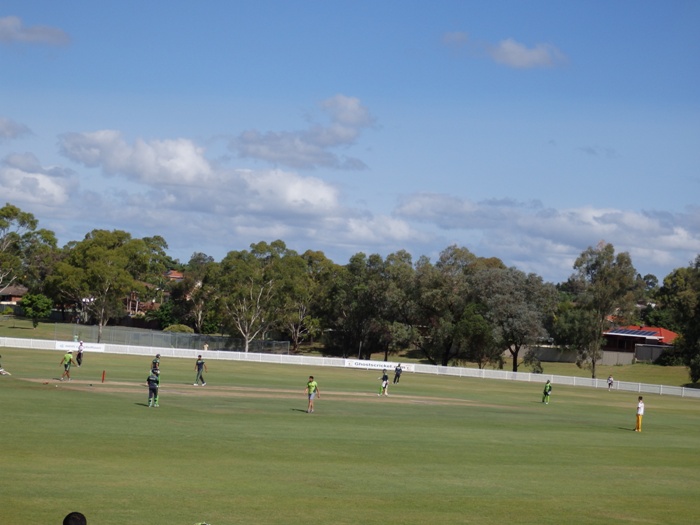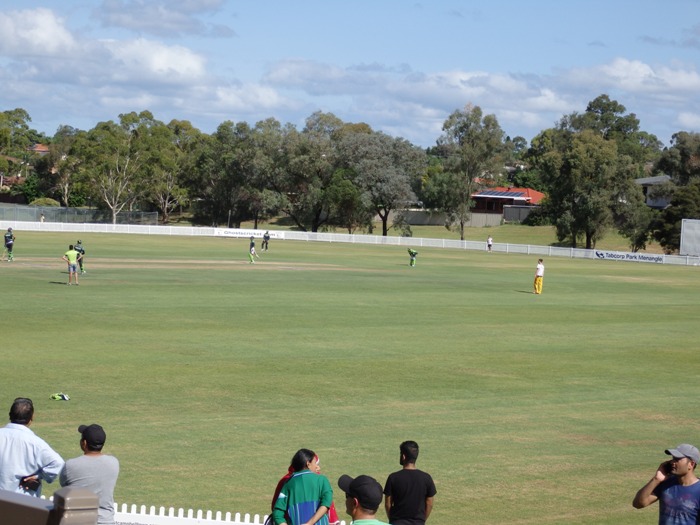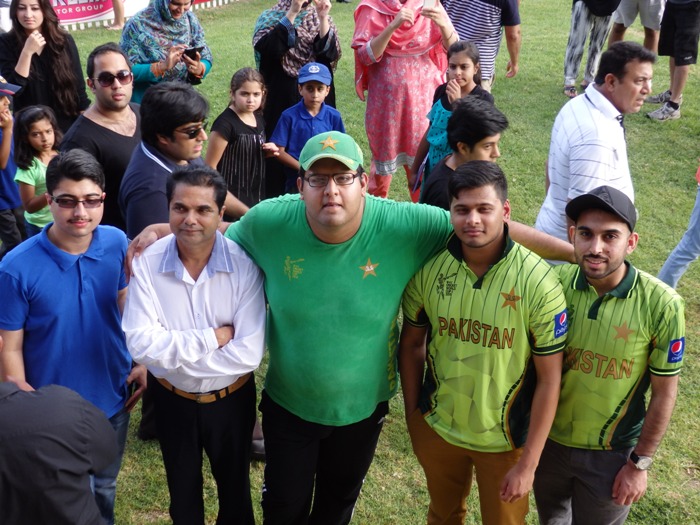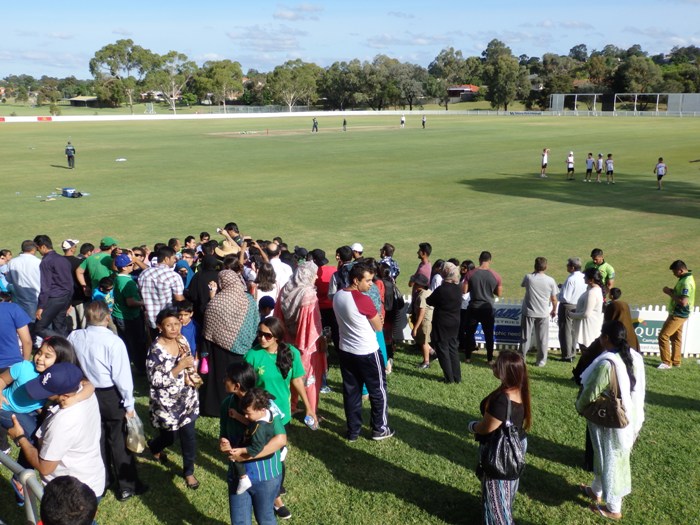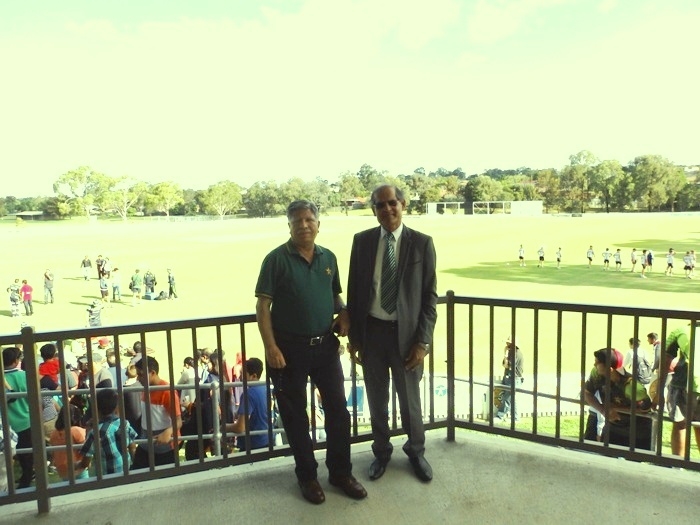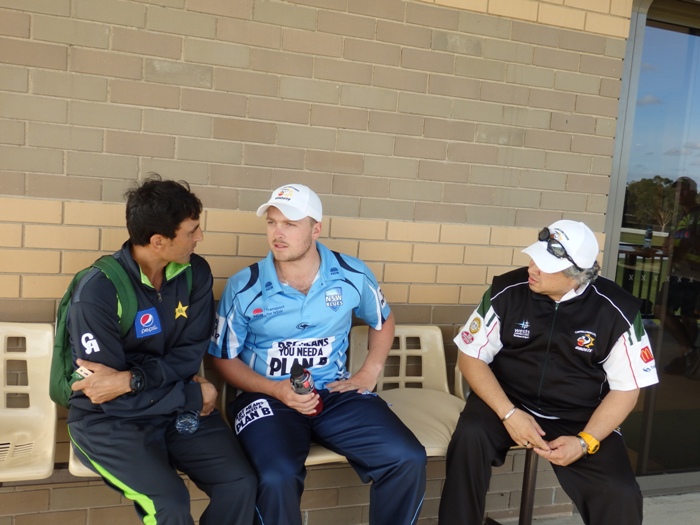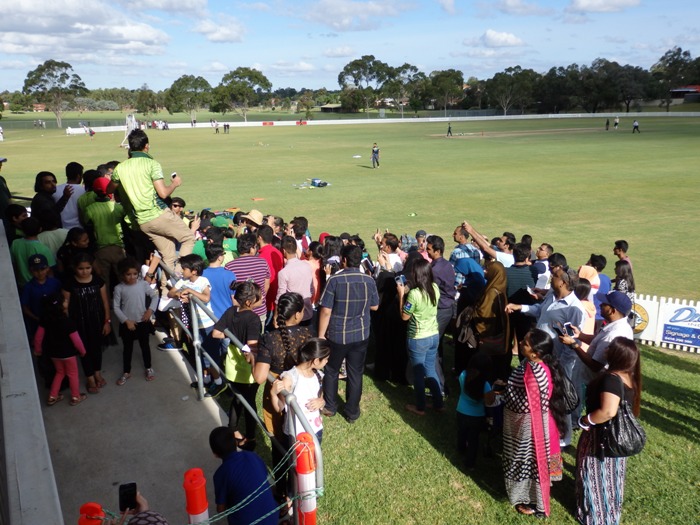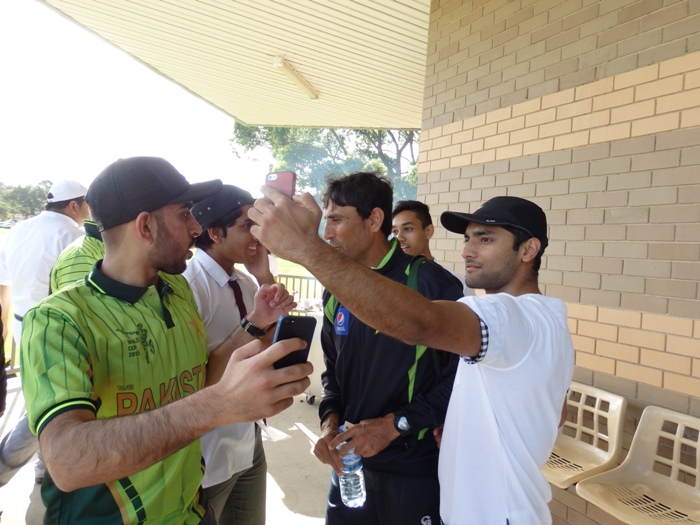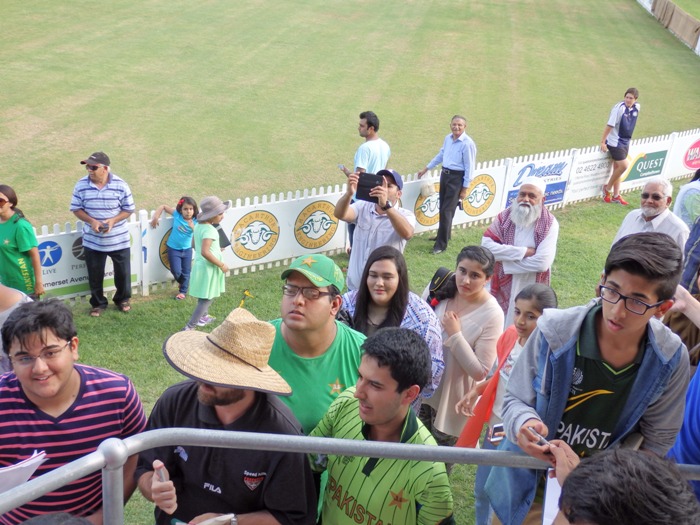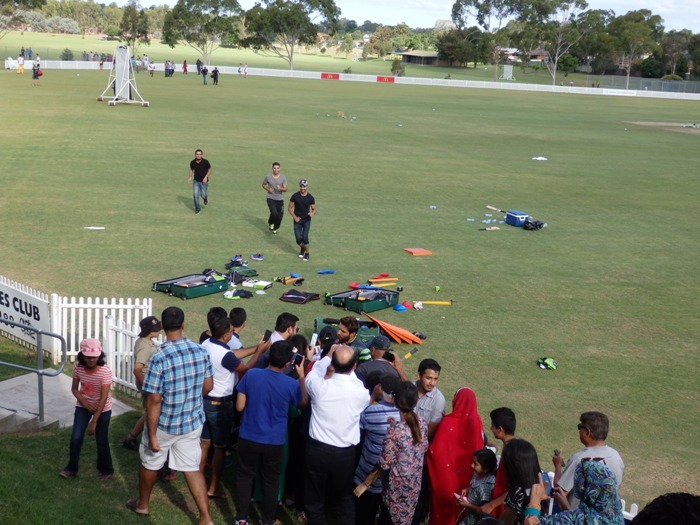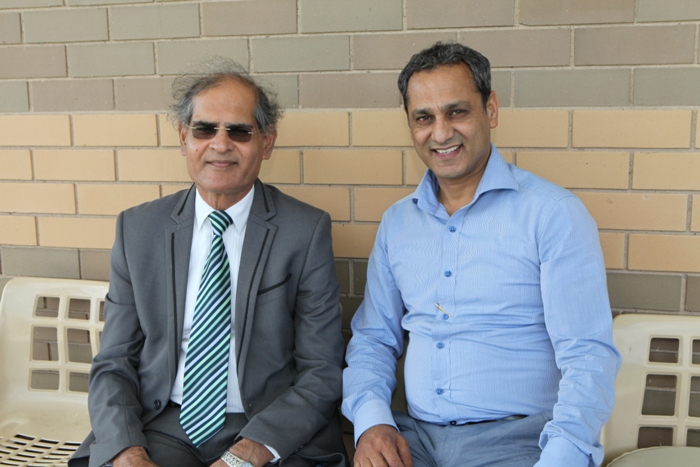 Editor-in-Chief Sada-e-Watan Syed Zafar Hussain and Amer Malik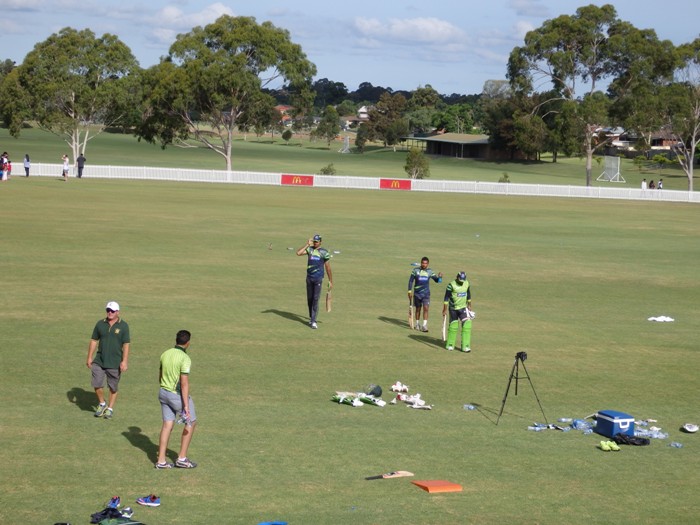 Zafar Hussain, Famous Cricketer Younis Khan of Mardan and Player of Local Team