Sada-e-Watan Sydney ™
sadaewatan@gmail.com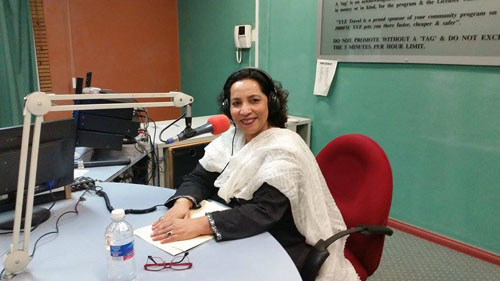 Dr. Nighat Naseem
Good news for all listeners - The Weekly Urdu-Punjabi Radio program "Dosti" Sydney is on Now
Sydney radio 2000 is presenting the best informative program "Dosti" on 98.5 FM now. It can be heard all over New South Wales on the same frequency and also anywhere in the world online, between 10 PM to 12 midnight every Sunday.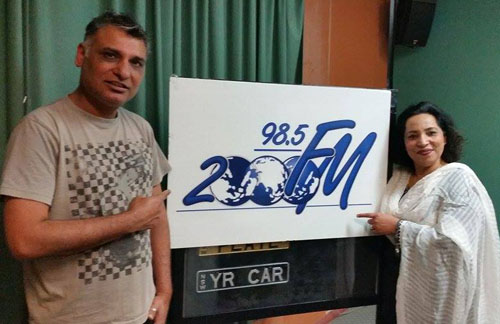 The famous writer and poetess Dr. Nighat Nasim will be the host with Mr. Zahid Minhas to share their beautiful, precious views and poetry.
The first program in this regards was presented on 15 Feb 2015, which was also highly appreciated by our listeners.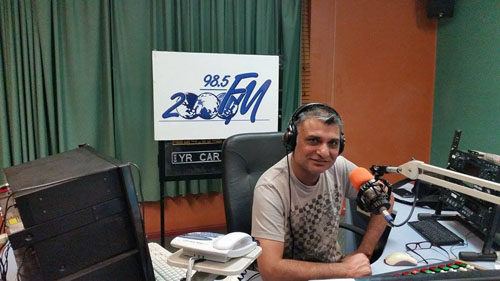 To entertain the listeners, the knowledge of Quran, community news, world news, sports news, Sufi music, Ghazals, and light music are included in the weekly radio show.

- Syed Zafar Hussain (Chief Editor "Sada-e- Watan")
- Syed Javaid Hussain Shah (Editor "Sada-e- Watan")
- Ejaz Khan (President of Pakistan Australia Association)
- Madam Shafaq Tazeem Naqvi (General Secretary of Pakistan-Australia Association)
- Safdar Hamdani (Chief Editor Aalmi Akhbar from London)
- Sadaf Mirza (Scandinavia Bureau Chief of Aalmi Akhbar)
- Naheed Akhtar (Art Director of Aalmi Akhbar)
- Farkhanda Rizvi (Famous writer and poet and London Bureau Chief of Aalmi Akhbar)
- Dilshad Nasim (famous poetess and drama writer from Lahore)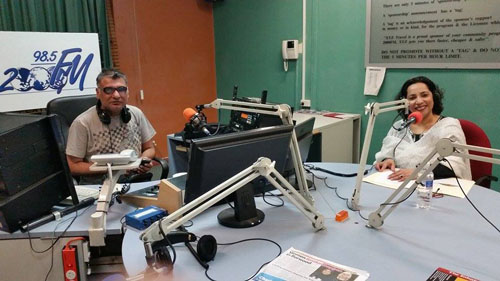 The weekly radio program "Dosti" can now be listened to online from anywhere in the world. Listeners can use the link below:
http://www.2000fm.com/98.5fm/schedule
For live calls to the studio: Ph. (0612) 97470577
Please send your suggestion at dostiart@hotmail.com