Sada-e-Watan Sydney ™
sadaewatan@gmail.com
DOW UNIVERSITY OF HEALTH SCIENCES AUSTRALIAN ALUMNI DOGANZ HELD ITS ANNUAL FUNCTION IN SYDNEY ON 15-16 APRIL 2017
(Coverage by: Syed Zafar Hussain, Editor-in-Chief Sada-e-Watan Sydney)
Graduates from DOW Medical College, a most renowned and prestigious University in Pakistan formed an alumni for Australia & New Zealand two years ago. First Annual function was held in Melbourne in 2016. In 2017, a 2 day event was organized at Novotel Hotel Darling Harbour Sydney which was attended by Dowites from all over Australia and New Zealand.
Dr Arif Mirza, Dr Amanullah Khan and Dr Sayeed Khan
There were participants from US and Pakistan as well. Prominent Dowites attended the function including; Dr Sarvari, Dr GA Khan, Dr Anwari, Dr Amanullah Khan (President of DOGAANZ), Dr Sayeed Khan (President of CAPMA), Dr Imran Kassam (President of APMA), Dr Arif Mirza (Vice President of DOGAANZ) and other distinguished graduates of DOW.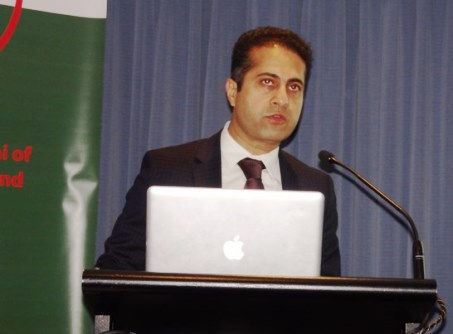 Dr Imran Kassam
Day 1 proceedings included medical conference with excellent presentations by Dr Imran Kassam, a renowned cardiologist in Sydney.
Dr Masood Ansari
Dr Masood Ansari, a cosmetic surgeon and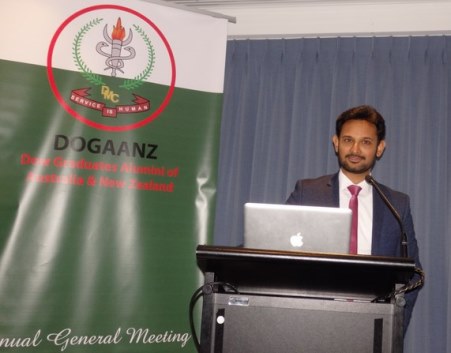 Dr Rizwan Qureshi
Dr Rizwan Qureshi, a consultant in emergency medicine at Liverpool Hospital Sydney.
The medical conference was followed by AGM (Annual General Meeting) which was opened by Dr Amanullah Khan, President of DOGAANZ with his inaugural speech. Master of the evening, Dr Arif Mirza presented a brief history of DOW Medical College through to DOW University of Health Sciences. Dr Zeeshan Siddiqui, treasurer of DOGAANZ presented the financial report for the year.
Dr Sayeed Khan, Syed Zafar Hussain and Dr Amanullah Khan
Dr Sayeed Khan conducted the elections for the executives for 2017-18 and following were elected for the new term.
President – Dr Rehan Hassan
Vice president – Dr Fatima Syed
General secretary – Dr Rashid Hashmi
Treasurer – Treasurer Dr Zeeshan Siddiqui.
The next AGM will be held in Adelaide, South Australia in next Easter break 2018.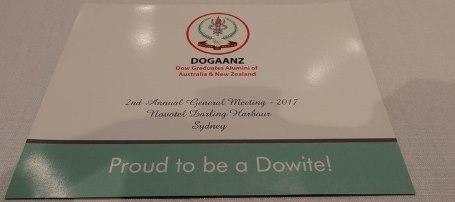 On day 2, DOWites and their families enjoyed a beautiful day on Sydney Harbour lunch cruise, with iconic views and the backdrop of Sydney Harbour Bridge and Sydney Opera House. All guests enjoyed in nice weathers and unique universal locations of beautiful Sydney.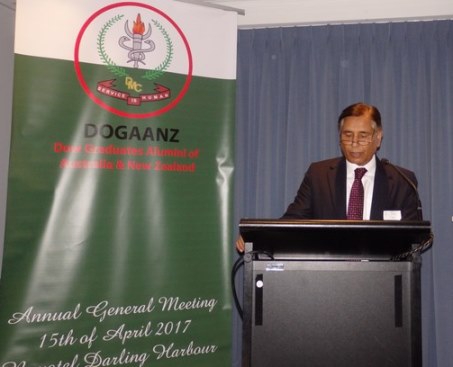 Dr Amanullah Khan
Transcript of the Dr Amanullah Khan's Speech
1) Asalaamu alaykum and good afternoon. Thank you everyone for coming to reconnect and share our memories of Dow Medical College. We are delighted to host you all.

2) Special thanks to our friends who have travelled long distances from inter-state and overseas:
• Dr Abdul Rab Faroqi and Dr Anjum Faruqi from the USA
• Dr & Mrs Mirza Muhammad Aslam from Pakistan
• Dr Syed Sadiq and family from the USA
• Dr Amber Moazzam from New Zealand

3) I would like to express my gratitude to the Executive Committee for their time and effort for organising the events this weekend.

4) I would like to thank our speakers, Dr Imran Kassam, Dr Masood Ansari and Dr Rizwan Qureshi. I'm sure their presentations will be informative and enjoyable.

5) I would also like to thank our sponsors, Novartis and Galderma.

6) Life is a constantly changing and moving wheel – from pleasure to pain, jubilation to disappointment and then there is a cycle of expansion and contraction – fortunately or unfortunately even our looks and hairstyles have changed with time!

7) In this constantly changing world, it is comforting to know that one thing has remained constant and never changes – and that is our spirit of friendship, comradery and memories of Dow Medical College. It is this spirit that brings us together today.

8) We are blessed with opportunities in life following our graduation from Dow. In the spirit of giving back, we are commencing a scholarship program for Dow Medical Students. For those wishing to make further enquiries or contribute to this program, please contact Dr Arif Mirza.

9) I wish you all an enjoyable weekend with your Dow friends. We hope it will be a time of exchanging smiles and sharing stories. Thank you and Allah Hafiz.
 
AGM

1) Thank you for your attendance this afternoon for the AGM and the election of the Executive Committee for 2017-2018.

2) It is my pleasure to welcome you all.

3) I would like to take this opportunity to thank our Vice-President, Dr Arif Mirza, General Secretary, Dr Rashid Hashmi, and Treasurer, Dr Zeeshan. I greatly appreciate the contribution of Dr Rashid Hashmi, and his hard work, in spite of being in another state.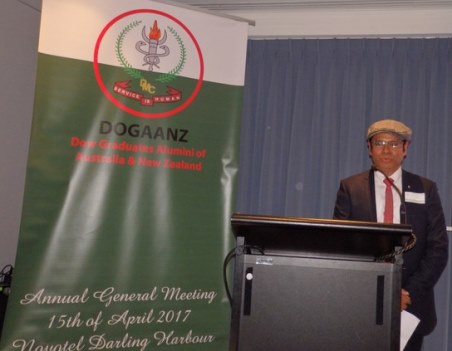 Dr Arif Mirza
4) Now, I would like to hand over to Dr Arif Mirza, our Vice-President, to present the Annual Report.
5) Thank you.
**************************************************************************************
Election Commissioner Dr. Sayeed Khan Speech
Dr Sayeed Khan
Fellow Dowites Australia. Salam and good evening.
I am greatly humbled and honoured to be given this opportunity to say a few words on this special occasion – when Dow graduates in Australia and New Zealand are meeting to pay homage to the great institution, Dow Medical College, that has given us knowledge and skills to serve mankind in the most noble profession.
Dow Medical College is our mother institution and is the common thread that binds us all together. It is a pleasure to see you all again and share our lives once more.
Today I've been given the responsibility to conduct DOGANZ elections. As you all know this is our second AGM, and I would like to thank the current DOGANZ team, namely President Dr Amanullah Khan, Vice President Dr Arif Mirza, General Secretary Dr Rashid Hashmi, Treasurer Dr Zeeshan Siddiqui and whole team in NSW who have worked tirelessly for the past 12 months to build DOGANZ and to organise our annual function in this beautiful location in Sydney.
I especially would like to thank Dr Amanullah Khan who has, through his wisdom and leadership, has shaped and built this organisation into viable alumni so that we can continue to pay homage to our great institution.

As there were no opposing nominations Following Executive committee for next 12 months duly confirmed by AGM.
President – Dr Rehan Hassan
Vice president – Dr Fatima Syed
General secretary – Dr Rashid Hashmi
Treasurer – Treasurer Dr Zeeshan Siddiqui.

I congratulate the new DOGANZ executives (Elect) and hope that with your commitment and arduous work, DOGANZ will continue to become stronger every year. We will meet in next Easter break in 2018 in –
Looking forward to seeing you all next year. Thankyou.
Dr Kassam receiving gift from Dr G A Khan
Dr Masood Ansari receiving gift from Dr G A Khan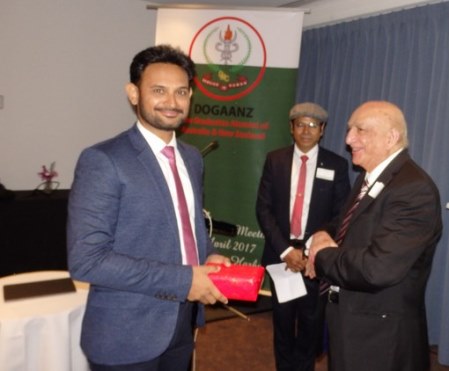 Dr Rizwan Qureshi receiving gift from Dr Dr Sarvari
Dr Ghulam Akbar Khan Speaking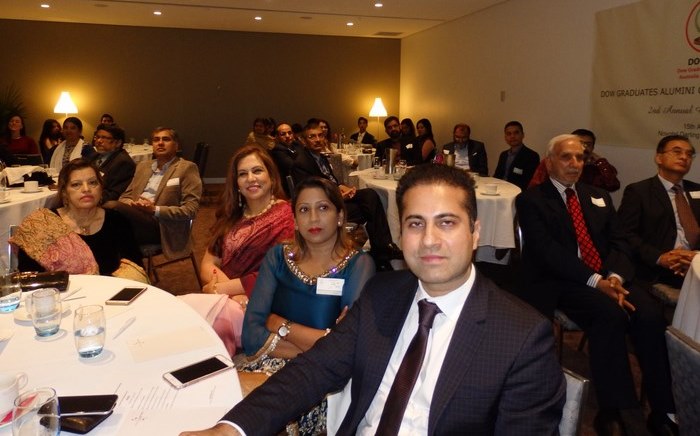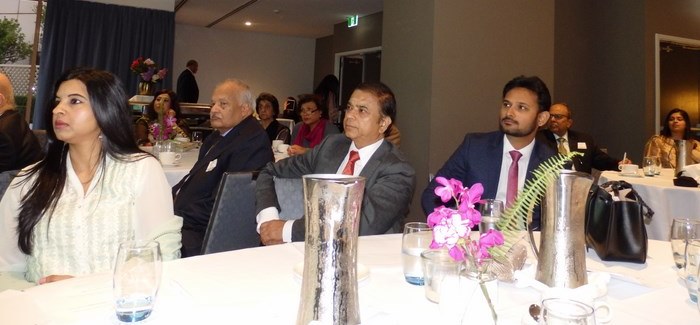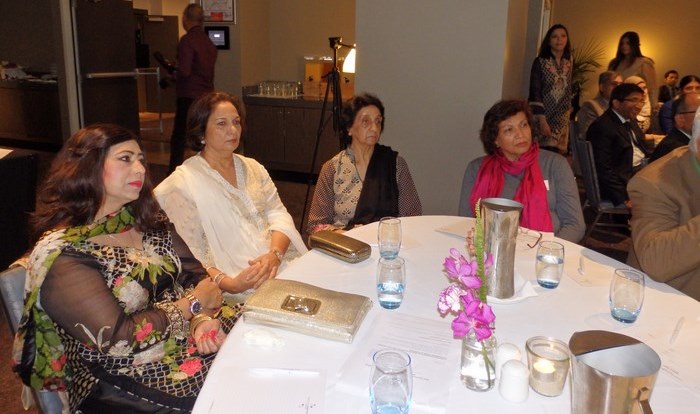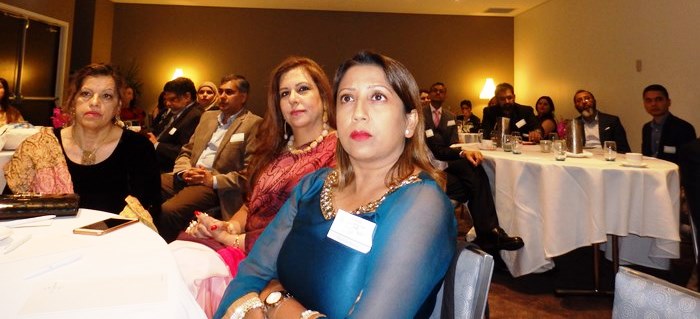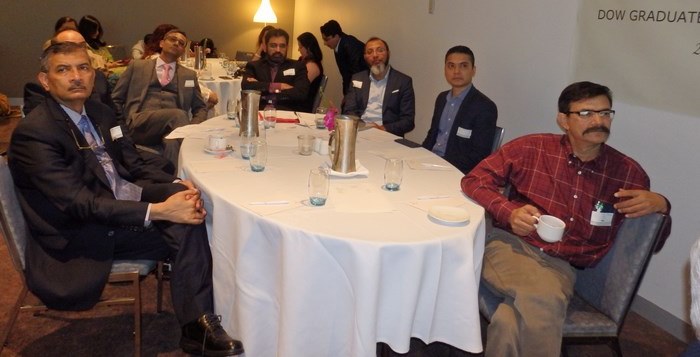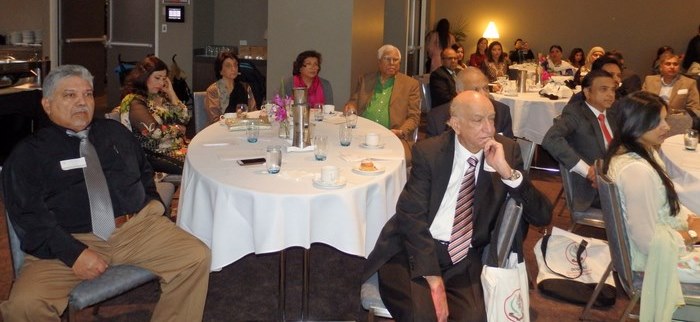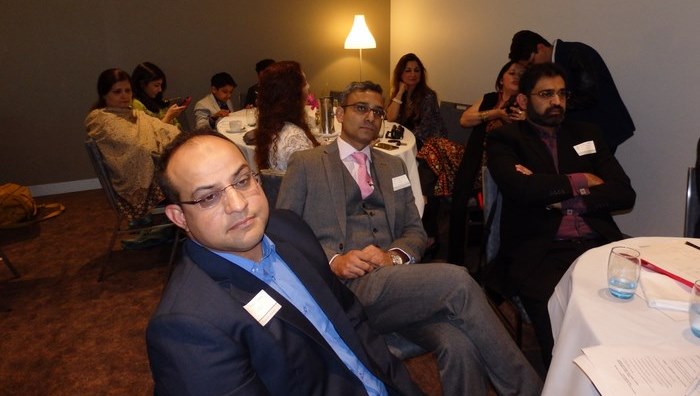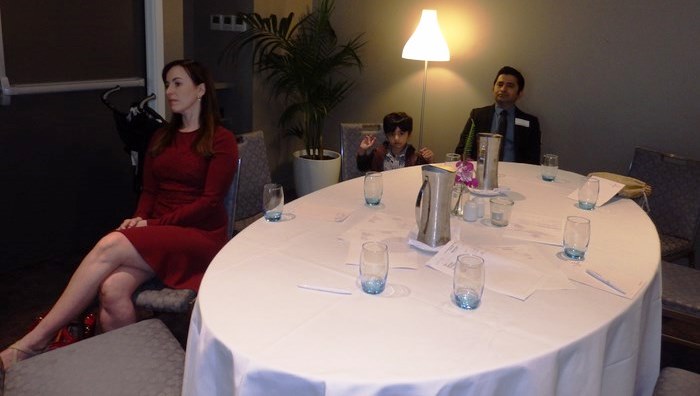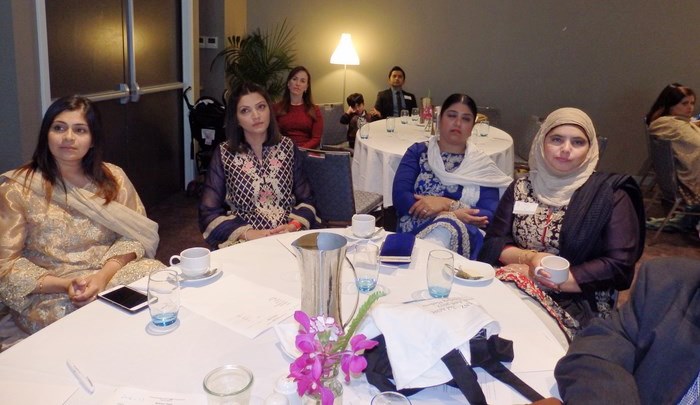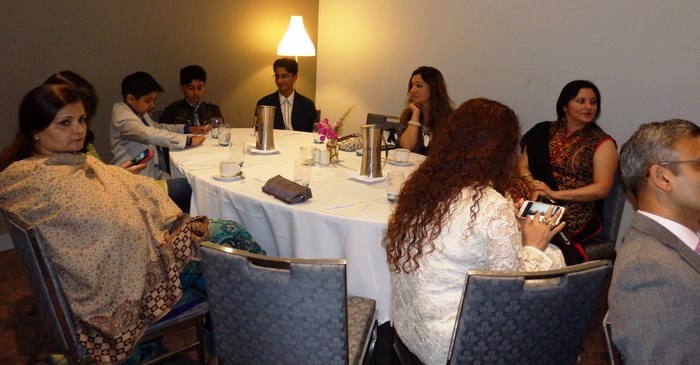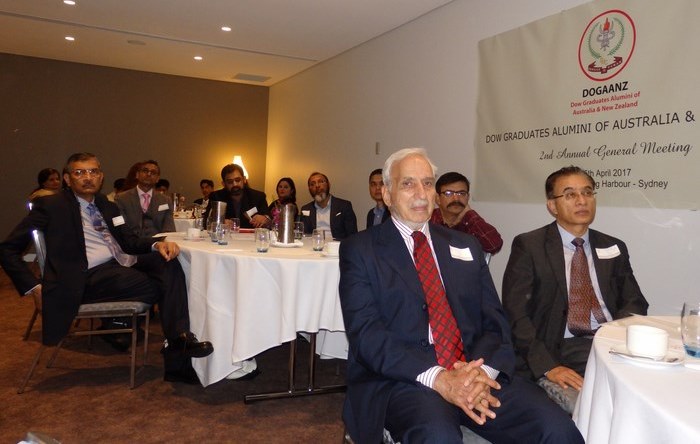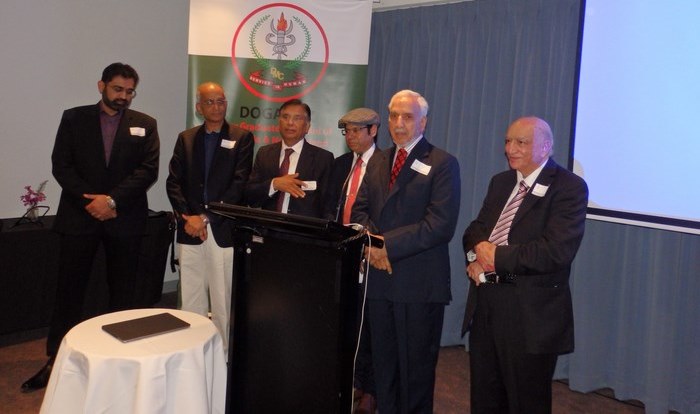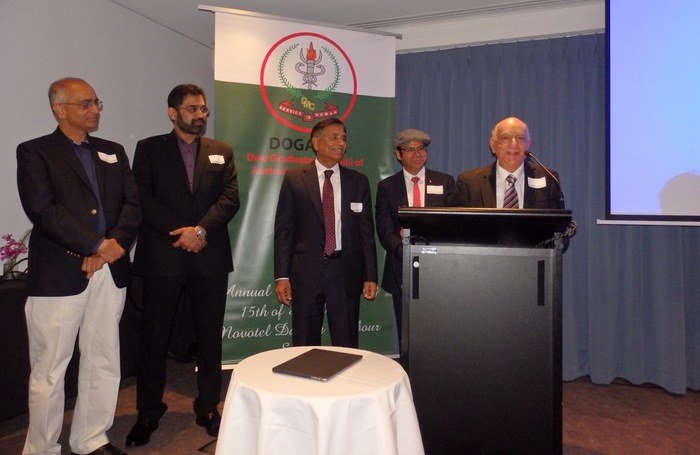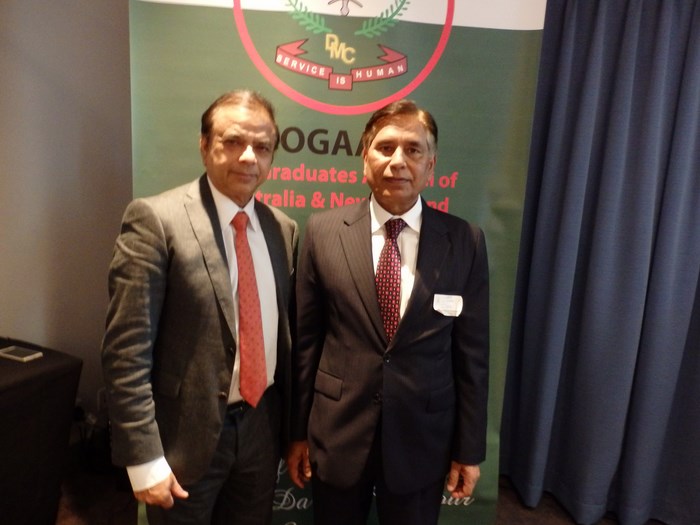 Dr Sayeed Khan and Dr Amanullah Khan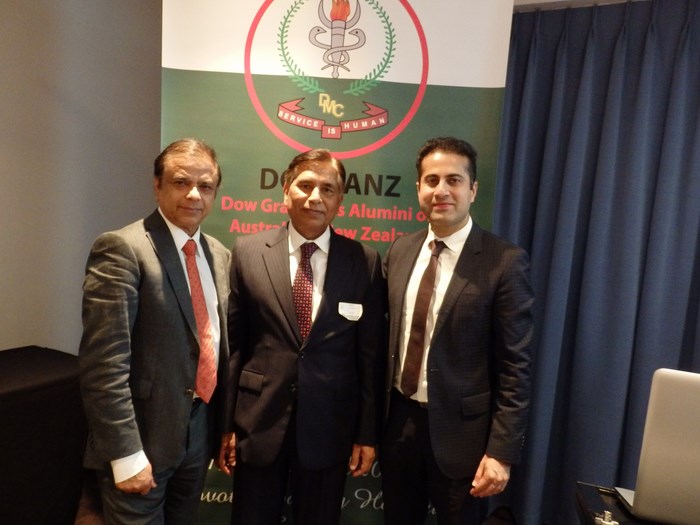 Dr Sayeed Khan, Dr Amanullah Khan and Dr Imran Kassam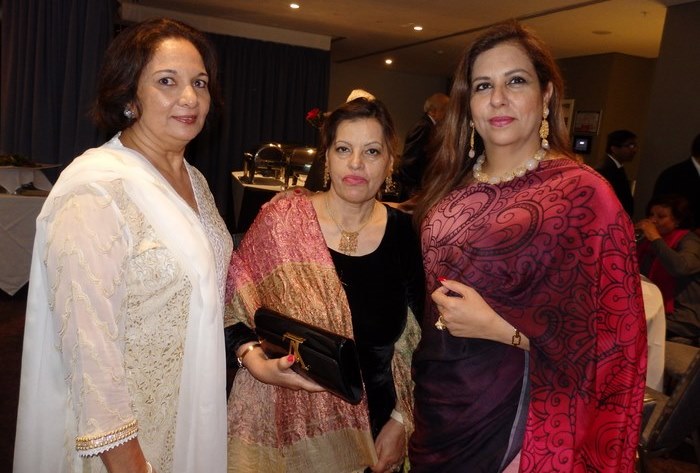 Mrs Shahnaz Khan, Mrs Nafisa Zafar and Mrs Ghazala Khan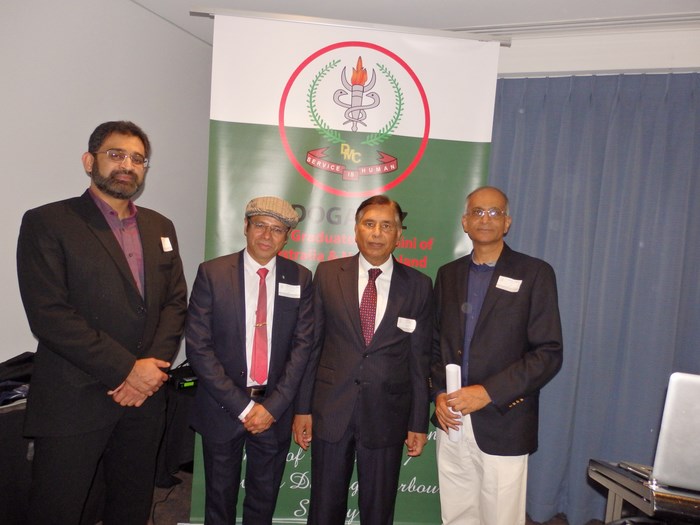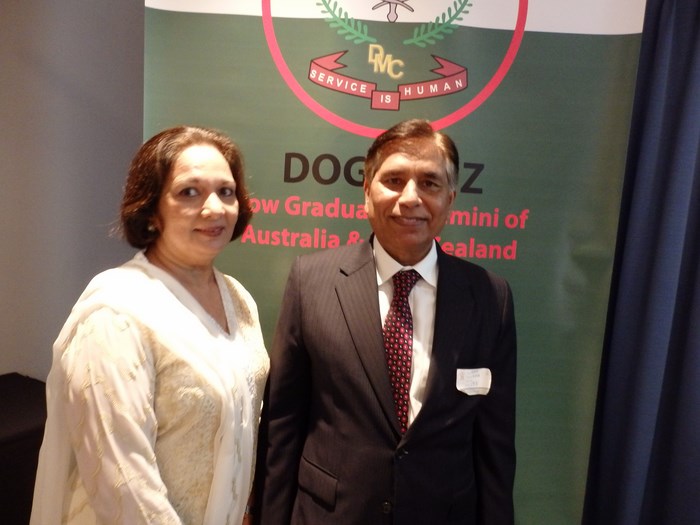 Mrs Shahnaz Khan and Dr Amanullah Khan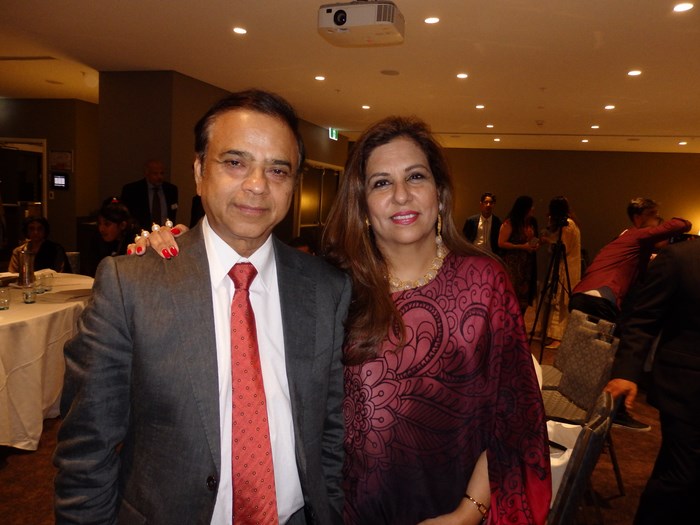 Dr Sayeed Khan and Ghazala Khan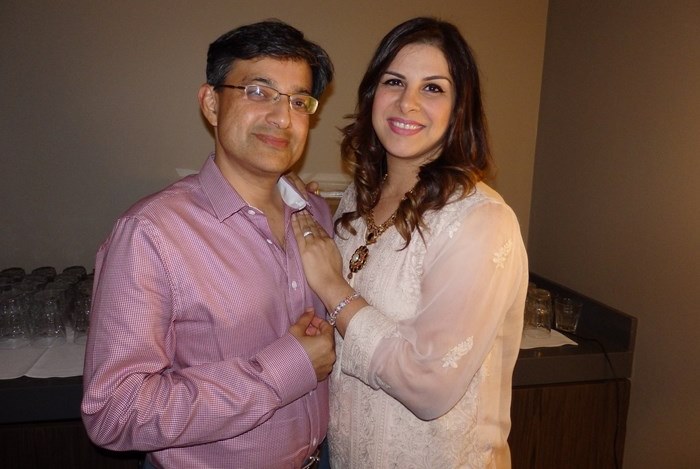 Dr Danish Khan and Madiha Khan
Dr Arif Mirza, Mrs Arif Mirza, Dr Samreen Kassam and Dr Imran Kassam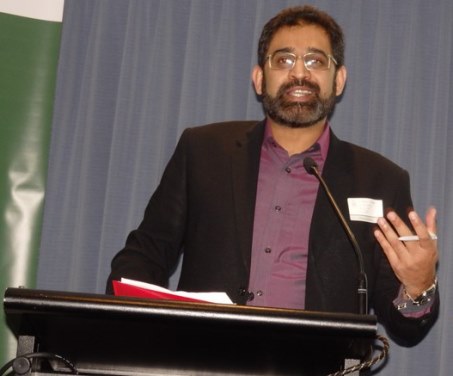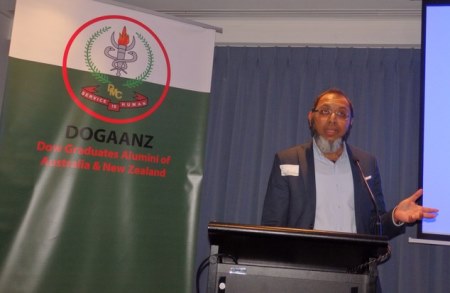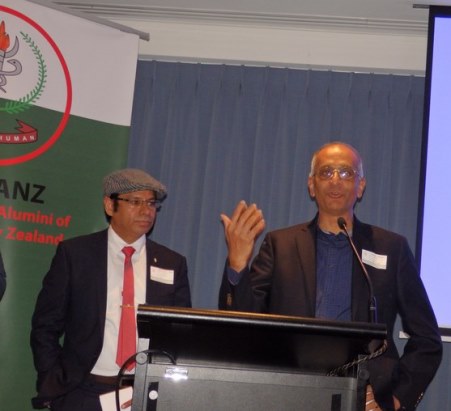 Singer Riaz Shah is performing live music