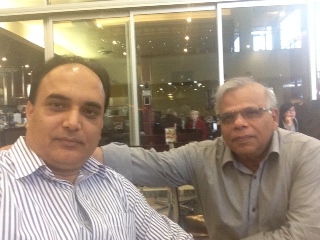 Ejaz Khan hosted a Lunch for DG Azam Mohammed
On Sunday, 22 Sept 2013, Mr. Ejaz Khan President of Harris Park Chamber of Business & Community and former President Pakistan Association of Australia hosted a Lunch for former Consul General of Pakistan Mr. Azam Mohammed who is on private visit of Australia. The Lunch was held at famous Chinese Restaurant of Castle Tower, Castle Hill Sydney.
Lunch was attended by Dr. Ahsan Madni, Dr. Shaukat Javed, Syed Zafar Hussain, Mr. Andrew and Chief Guest Mr. Azam. Dr. Shaukat Javed thanks Azam Sahib for spare his time for friends from his busy schedule.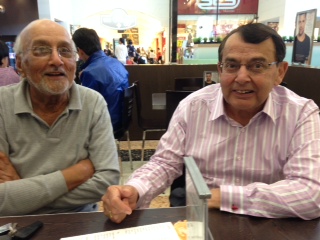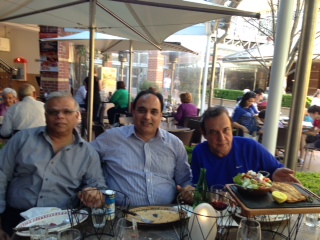 Dr. Ahsan Madni and Mr. Andrew Mr. Azam, Ejaz Khan and Dr. Shaukat Javed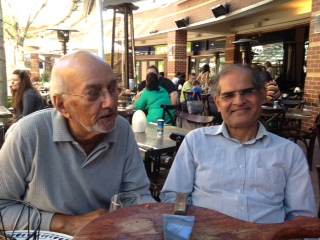 A Group Photo of 6 Friends Dr. Ahsan Madni and Syed Zafar Hussain