Sada-e-Watan Sydney
Sadaewatan@gmail.com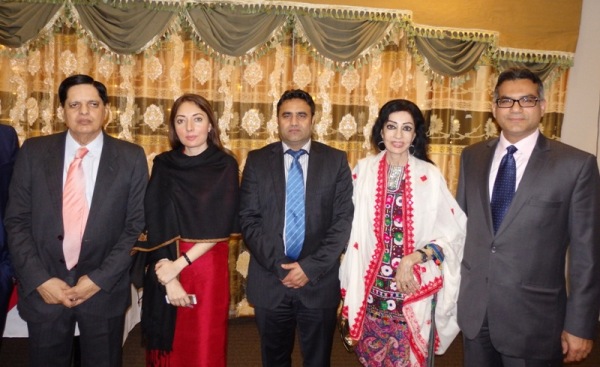 Usman Farooqi,Sharmila Farooqi,Shahid Iqbal Chaudhry,Mrs. Usman Farooqi & CG Mr. Uquali
President PAA Shahid Iqbal Chaudhry hosted a dinner in the honour of Sharmila Farooqi, Mr.Usman Farooqi, Hasham Riaz Sheikh and other dignitaries
On the Special invitation of the Shahid Iqbal Chaudhry, President Pakistan Association of Australia, Veteran politician Sharmila Farooqi, special adviser to CM for Culture and Tourism Government of Sindh, her banker husband Hasham Riaz Sheikh arrived in Sydney. They will be Chief Guest on Sunday, 24th August in Azadi Mela at Fairfield Showground Sydney. Sharmila Farooqi Mother and Father Mr. Usman Farooqi, who was a bureaucrat and a former Chairman of Pakistan Steel Mill, also came to brief trip of Australia.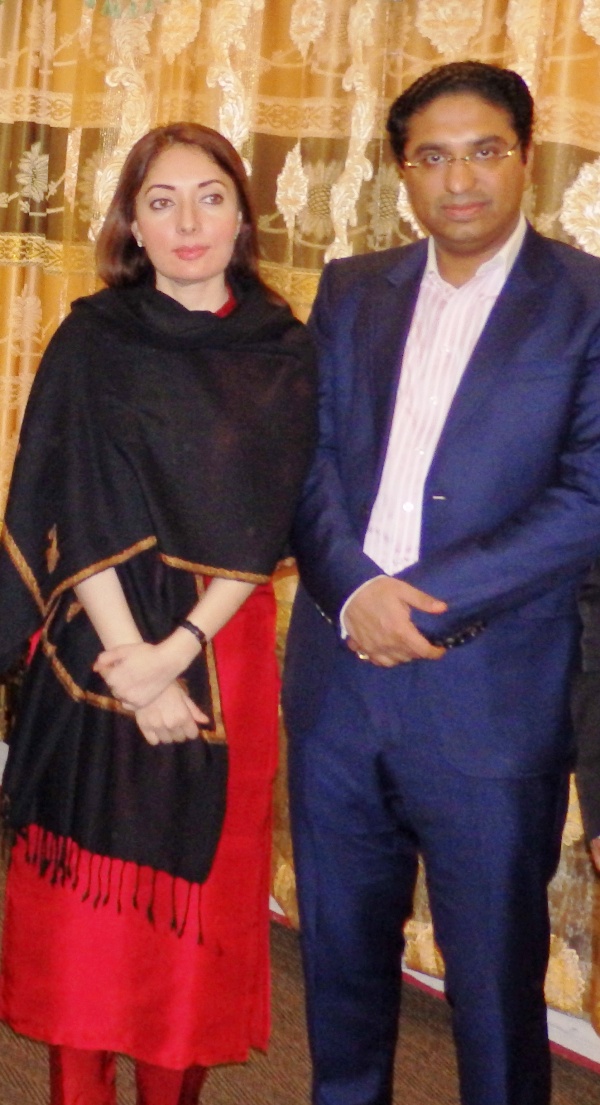 Sharmila Farooqi with her husband (Exclusive Photo for Sada-e-Watan)
On the evening of Thursday, 21 August 2014, the President Pakistan Association of Australia Mr. Shahid Iqbal Chaudhry hosted a dinner in the honour of respected overseas guests. The dinner was held at the Himalaya Function Centre, Granville Sydney and attended by Consul General of Pakistan Abdul Aziz Uqaili, Businessmen, Journalists and local community leaders of Australian Pakistani Community.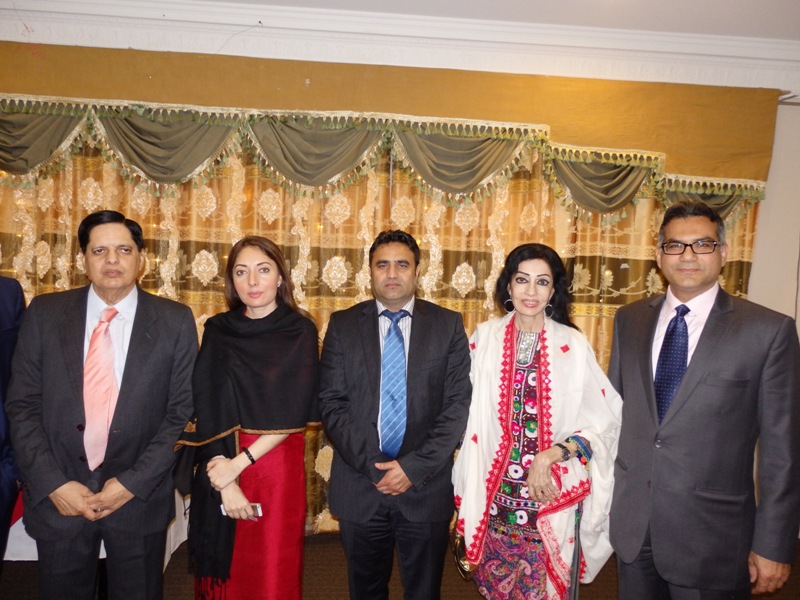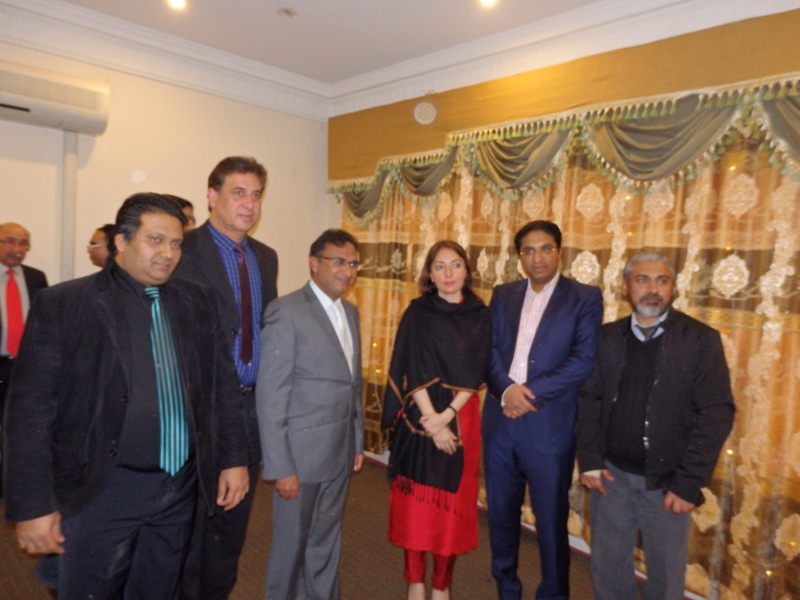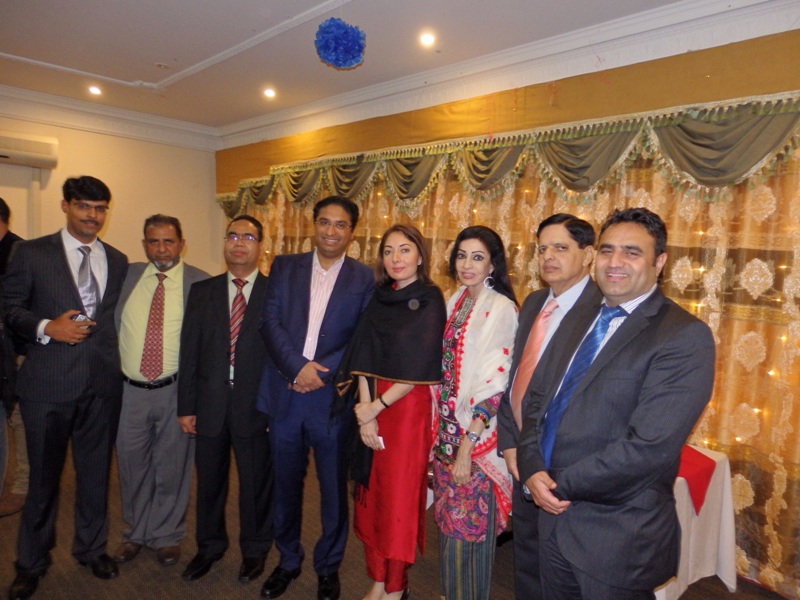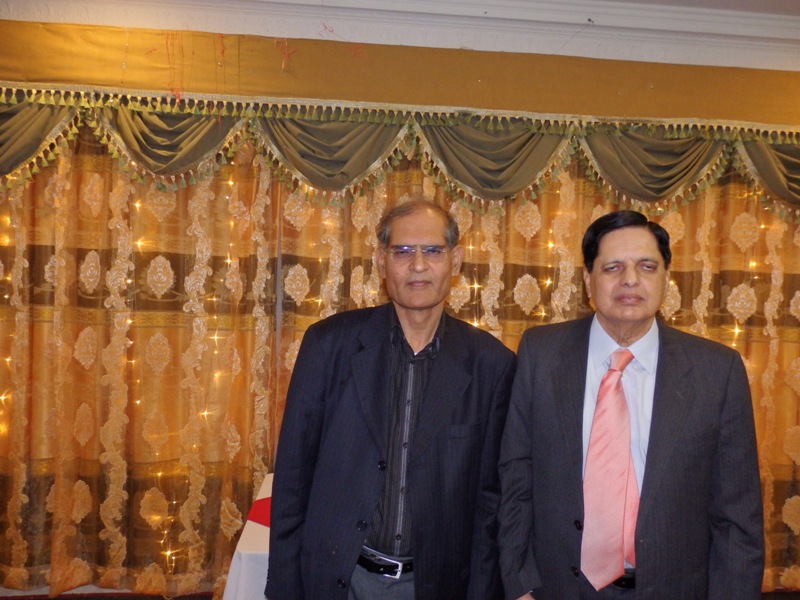 Syed Zafar Hussain and Mr. Usman Farooqi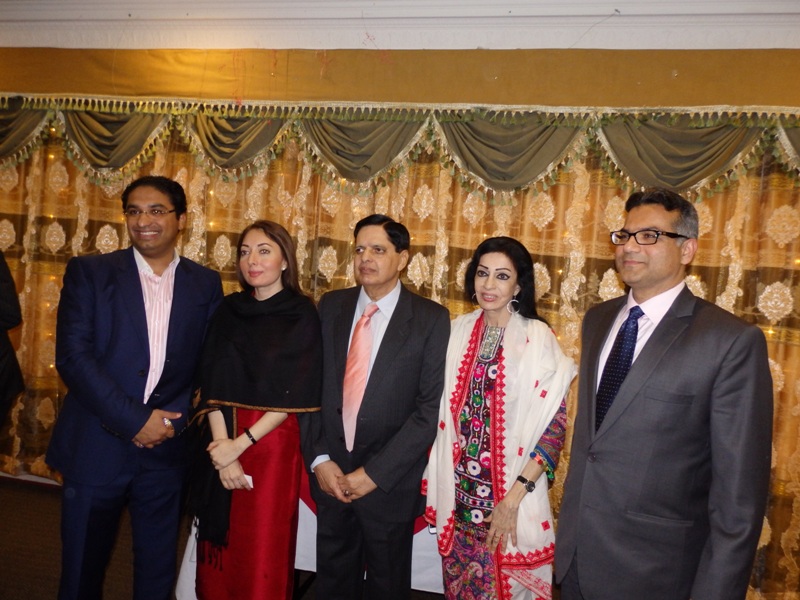 Hasham Riaz Sheikh, Sharmila Farooqi,Usman Farooqi, Begum Farooqi & CG Uqaili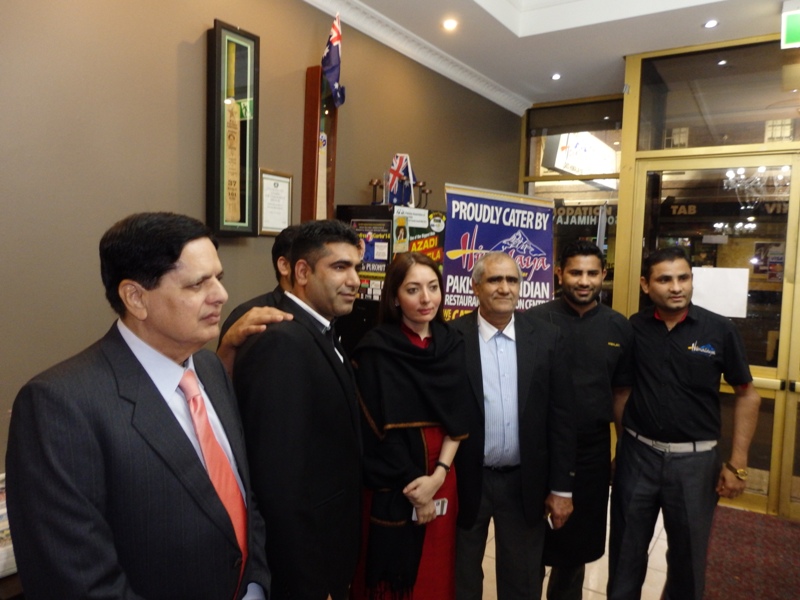 Farooqi family with the Management of Himalaya Function Centre Sydney